Ever since "Bodak Yellow" catapulted Cardi B from the domain of Love and Hip Hop stalwarts and mixtape stans into the stratospherical, late-night-viewing mainstream, diehard fans have been digesting the thought of what might happen to her essence. For a rapper and entertainer whose primary magnetism resides in her sheer Cardiness—the fact of her charisma and regular-degular Bronxness—what would such swiftly-gotten fame do to the woman America had fallen in love with? Would Hollywood smudge her edge? Would hobnobbing with the rich and famous dilute her vinegary swag? "Protect Cardi," went the new iteration of a popular meme, "at all costs."
On Invasion of Privacy, her debut album and a titular response to her whirlwind introduction to the tabloids, she provides a clear and concise answer: She's in fighting shape, and hungrier than ever to be the best at her craft. Her talent—as a spitter, as a stylist, as a personality— supersedes anything the weird outside world might have introduced to her life, and her sheer focus manifests in what is one of the most joyous and versatile rap debuts of the decade. Further, in an era in which streaming (and our pathetic attention spans) is all but said to have murdered the album format, Invasion of Privacy is a cohesive piece of work that demands to be heard in full, from front to back, side to side, on the pole and on the stove. It's an inescapable vortex of enthusiasm and the document of a young creative on the come up. You know what has changed since Cardi B got this famous? "I'm a rich bitch and I smell like it," she says, on album closer and standout "I Do," backed by an effortlessly flexing SZA. She can rap about her "heels being Givenchy," and she does, but when you smell like you're rich? That's a whole other level. "I'm in a boss bitch mood," she raps simply, on the same song. "Ay."
Invasion is anchored by "Bodak Yellow" and newer hit "Bartier Cardi," the latter an indication of how gymnastic her cadences have truly become. But as she navigates her way through styles and collaborators—Chance the Rapper, Kehlani, and YG among them—she makes a good case for herself as the people's rapper, a baddie from the Bronx who can get along with anyone anywhere, including whatever sounds they may bring with them.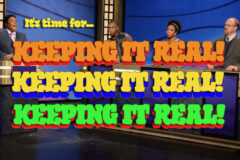 "I Like It" is the most New York-centric affair on the album, a hometown love letter seemingly handcrafted for every Latinx-populated borough in the city; it flips Pete Rodriguez's beloved 1967 boogaloo classic, a joint heard all summer in NYC, and invites Puerto Rican rapper Bad Bunny and Colombian reggaetonero J Balvin to the block party. She raps with a bag of brags, seemingly swinging her hips as she tongue-in-cheekily invokes Latina stereotypes: "They call me Cardi Bardi, banging body / Spicy mami, hot tamale / Hotter than a Somali / Fur coat / Ferrari." That same light, playful attitude emerges on the Biggie-adjacent flow "Best Life," with perpetual nice guy Chance, while she also provides a little biography as backstory:
I was in the field, man, I slaved for this
Had to talk to God, dropped down and prayed for this
To my surprise he replied, said "You made for this"
I seen the car I wanted then I went and paid for it
Cash-cash
Hit the Tay-K, I hit the race, hit the dash-dash
That's when they came for me on Twitter with the backlash
#CardiBIsSoProblematic is the hasthag
I can't believe they wanna see me lose that bad
On that track and others—including "Drip," a strobe-y strip club-friendly joint featuring Migos that weaves through that group's serpentine flows—Cardi touches on the complexities and supposed conflicts that have dogged her in the name of respectability politics. But in doing so, as she has on her mixtape cuts and perpetually entertaining Instagram account, she actually deepens the understanding of whence she came, and complicates the binary thinking that respectability politics require. Cardi has not just deliver an album full of bops; she's also made a document of her multiplicities, becoming a megaphone for a broader group of women by proxy. On "Drip," besting even her future husband Offset, she makes quick mockery of the notion that she has to subscribe to one thing or the other: "Is she a stripper, a rapper, or a singer?" she quips. The response: "I'm busting bucks in a Bentley Bentayga / Ride through your hood like, 'Bitch, I'm the mayor!'"
Over the weekend at Coachella, Cardi performed in front of a 30-foot, U-shaped stripper pole; her hair was split into funky pigtails like the kind Left Eye would have worn, and a cluster of dancers in fluffy boudoir heels worked the pole. At one point, YG emerged to perform their song "She Bad," an LA driving anthem produced by DJ Mustard. Cardi, several months pregnant yet unencumbered by her increasingly flourishing belly, twerked and grinded while YG repeated the refrain: Dat ass, dat ass, dat ass, dat ass, she bad, she bad, she bad, she bad. As a highly visible working mother—who else has performed so vigorously and pregnant, aside from M.I.A. and Beyoncé?—Cardi further transcended the respectability trap, unashamed of and capitalizing on her past as a dancer in a strip club and also showing she can be multiple things at once by simply embodying them.
Invasion is loaded with sensitive-side joints too—"Be Careful," the wronged-woman joint she partly sang during her SNL pregnancy reveal; the stalled relationship dirge "Ring"—and as a whole paints a full portrait of a voluminously captivating artist who has kicked contemporary rap on its ear with a Fashion Nova-clad heel. But the promise of what has manifested in her, and what she portends, is perhaps most felt on "Bickenhead," an utterly triumphant flip of Project Pat's blowjob-centric 2001 single "Chickenhead." While the original fell into gendered mockery, with Pat and La Chat trading below-the-belt disses, Cardi repurposed it as a pussy-power anthem, reminding women the world over to pop it if they want it and how to do it; wonderfully, she rhymes "vag" with "Raf" (Simons, the designer). Its chorus, the syntax-spectacular "guap guap, get some chicken / guap guap get some bread," is a more aspirational take on Project Pat's clucker-communiqué version—wonderful and affirmative, with Cardi imbuing the line with positivity and encouragement. Pop the pussy if you want, and if you need instructions she's here for you. But taken as metaphor, Cardi is just here to encourage you to do you, be you, and live how you want to. The glee is palpable.