This morning, the doofus manchild Eric Trump reportedly voted for his father and took a picture of his ballot, which he then shared on Twitter. This would've been a nice show of support, if it weren't illegal and clearly marked as such.
As we all learned last month when Justin Timberlake posted a selfie of himself voting early, taking photos in polling places in certain states is illegal. If Trump missed the Timberlake story, he still would've known about the law from the bright signs that are generally plastered over polling places to alert voters to the rules of using a polling booth.
As DNA Info notes, in New York state, where Trump is registered to vote, "any person who…directly or indirectly, reveals to another the name of any candidate voted for by such voter; or shows his ballot after it is prepared for voting, to any person so as to reveal the contents… is guilty of a misdemeanor."
New York Magazine reports Trump could could face a $1,000 fine or up to a year in jail. He's since deleted the tweet, which is an admission of guilt if there ever was one.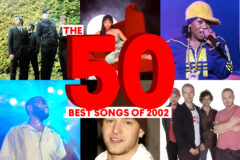 Lock him up.