Update: Shelby County DA Amy Weirich has tweeted that Timberlake's voting booth selfie is not under investigation. The office originally told Entertainment Weekly that the picture was under review, but Weirich said that such a statement was released without her knowledge.
The statement released earlier today regarding Justin Timberlake & an investigation was incorrect & was released without my knowledge.

— Amy Weirich D.A.G. (@AmyWeirichDA) October 25, 2016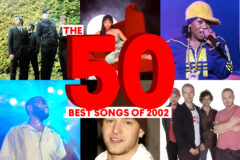 No one in our office is currently investigating this matter nor will we be using our limited resources to do so.

— Amy Weirich D.A.G. (@AmyWeirichDA) October 25, 2016
Yesterday, Justin Timberlake bragged on Instagram about how he flew from Los Angeles to his hometown of Memphis just to cast his ballot early. Accompanying the boast was a selfie of the singer inside his local polling place, taken as he was about to vote. This would've been a noble effort to encourage civic responsibility … except for the fact that it was illegal.
As WREG reports, Tennessee passed a law in 2015 that prohibits people "from using the [mobile electronic or communication] device for telephone conversations, recording, or taking photographs or videos while inside the polling place." In his photo, which was shared by nearly every media outlet on Earth, Timberlake is in clear violation of the law.
https://www.instagram.com/p/BL9rEKzBbPp/
Shelby County District Attorney's Office communications director Vince Higgins told Us Weekly that his office "was made aware of a possible violation of election law. The matter is under review by the D.A.'s office."
Tennessee Secretary of State Tre Hargett also released a statement to WREG: "We hope this encourages more people than ever to vote, but Tennesseans should only use their phones inside polling locations for informational purposes to assist while voting, like our free GoVoteTN mobile app. If polling officials discover someone violating this law they will ask the voter to put their phone away."
If convicted of the class C misdemeanor, Timberlake could spend 30 days in jail, be forced to pay a $50 fine, or both. Not that the former NSYNC singer will likely have to do either; TMZ reports that an official from Timberlake's election board strongly opposes prosecution. That's a shame because obeying the law, and accepting the consequences if you don't, is a civic responsibility at least as important as voting.
Send Justin to jail.