The Voodoo Music + Arts Experience will take over New Orleans' City Park on Halloween weekend, October 28 to 30, bringing big names like the Weeknd, Tool, and Arcade Fire — artists who should have no problem keeping the celebration going into the night. But what about the acts who stoke the fires long before the headliners step onto the stage? A festival is only as strong as its scrappiest performer, so we've done some digging to find five of the most promising sets that might otherwise get overlooked. Also, bands don't come much spookier than All Them Witches. Boo!

NOTHING BUT THIEVES
The Sound: Electrified rock swings for/from the rafters
The Story: The self-titled debut from this crew of English thrill-junkies plays like it was made by a band already accustomed to arenas. The thesis of their rippingest song is equally audacious: "Ban all the music, it's all gone wrong." But these axe-swinging roustabouts back it up. That cut combines Rage's metal-funk riffage with Muse-level vocal histrionics and a ton of pummeling low end. Maybe some of that is due to the fact that Nothing But Thieves was produced by studio whizzes with credits on albums by U2, Placebo, and Florence + the Machine, but you can't fake what singer Conor Mason's putting out — that falsetto is a helluva weapon which he has no problem deploying live or in the trailer for that super intense Vikings show on the History channel. They incorporate atmospheric electronics too, such that a Peter Gabriel influence can be heard on "Hostage" and echoes of the Weeknd's type of R&B ring through "Graveyard Whistling." But this is, ultimately, gigantic rock.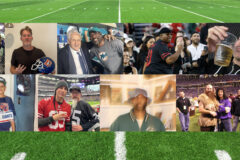 The Song:
THE SHELTERS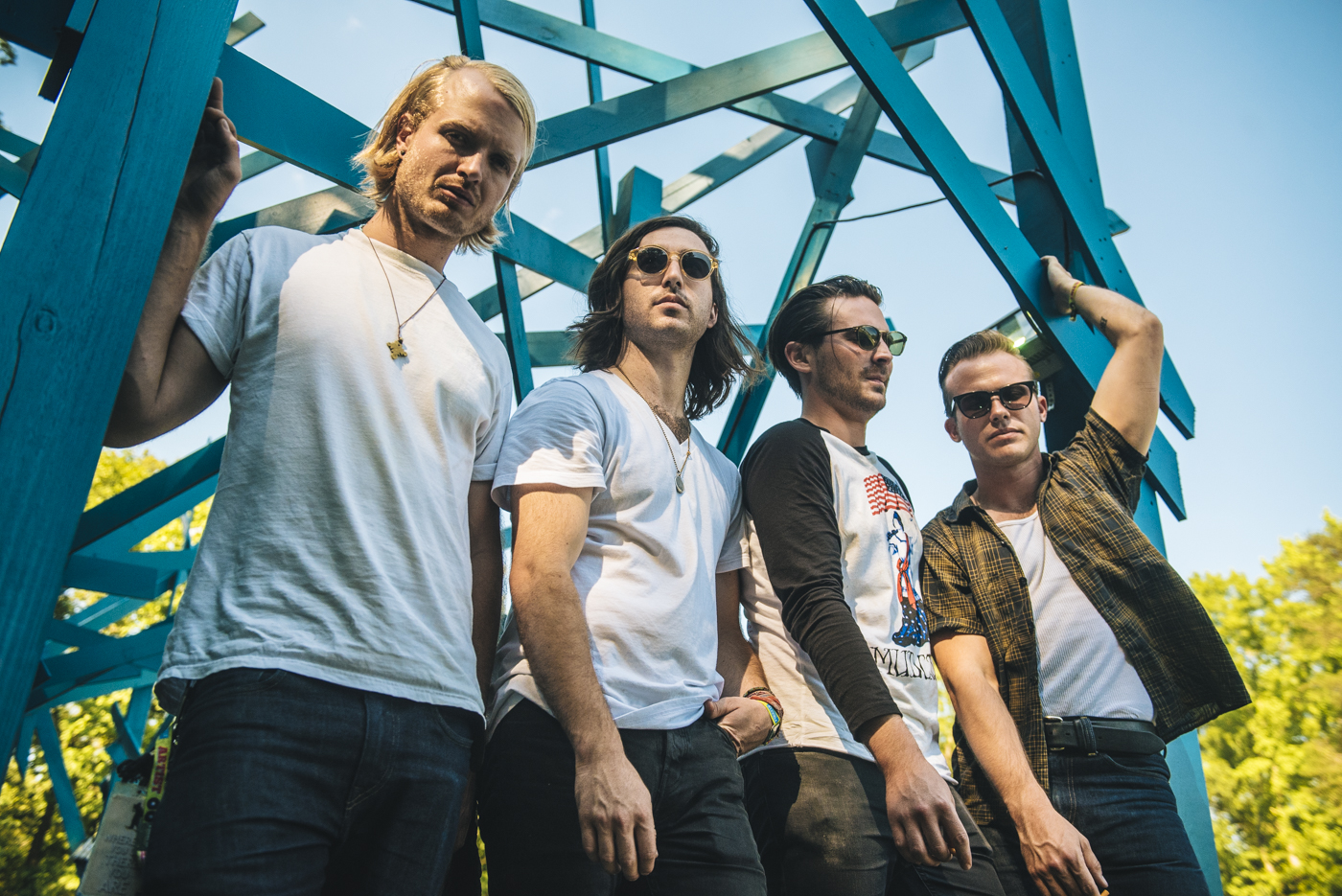 The Sound: If Supergrass were born in L.A. instead of Oxford
The Story: The British Invasion is alive and well with the Shelters, a Los Angeles quartet led by the dueling guitars and vocals of songwriters Chase Simpson (the one with the long hair) and Josh Jove (the one who looks like James Dean). Sure, they owe a lot to the Byrds and the Beatles — mainly in the hooky melodies and riffs that can play for days — but they also dose their music with loads of glammy fuzz a la T. Rex and the occasional moody moment brought to you by the Doors, so a distinctly American cool courses through their self-titled debut LP too. Also, Tom Petty co-produced The Shelters, and tapped the band to open for Mudcrutch, his pre-Heartbreakers country-rock crew. And Steven Van Zandt loves them, so the bona fides check out. More important, though, is the immediacy of "Rebel Heart," a crunchy, catchy rock bomb that could kick off a new Strokes/Stripes-sort revival.
The Song: 
SAINT MOTEL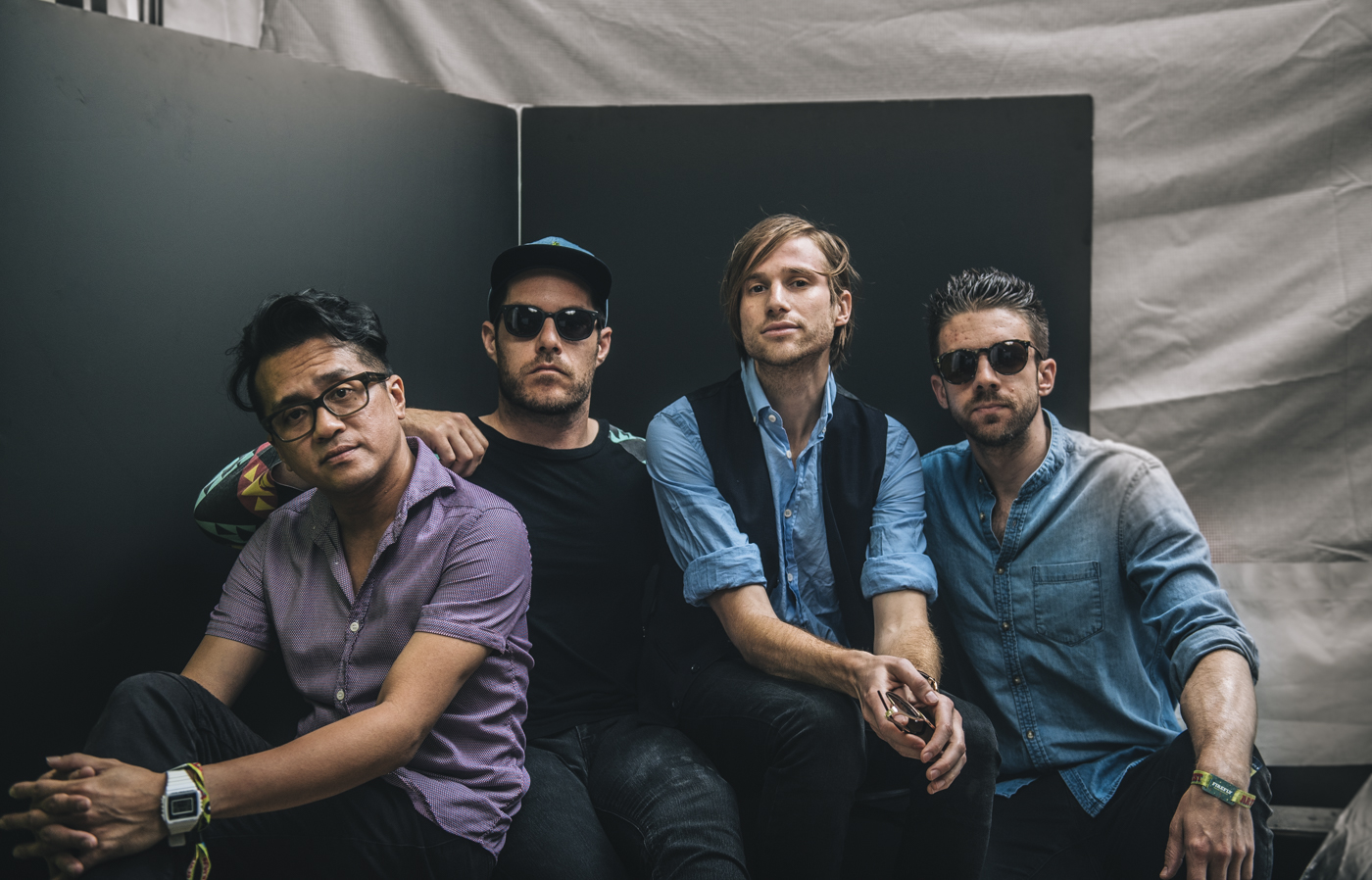 The Sound: Hip-shaking! Horn-blaring! Hope-filled!
The Story: The closest cousins to Saint Motel, sonically speaking, might be their L.A. neighbors OK Go — both make joyous indie pop/rock prone to flights of disco-kissed fancy, fun effects, and sing-along moments. But only one of these crews is famous for putting on an annual Valentine's Day Zombie Prom and it's the one whose frontman and pianist looks like a 70s swinger version of Wes Anderson. Fitting, since at least two of these guys met in film school way back in 2007. The band has been hustling since, opening for the likes of Weezer and Arctic Monkeys here at home, and scoring major wins overseas (their deliciously sleazy 2014 hit "My Type" went platinum in Italy), while quietly building up a catalog of candied, upbeat, piano-backed tracks that feel maximized for impact. They're overdue to connect in a huge way with their new LP, saintmotelevision, which is led by not only the propulsive, positive "You Can Be You" but "Move," a brassy, funky motivational anthem tailor-made for energizing crowds.
The Song: 
LÉON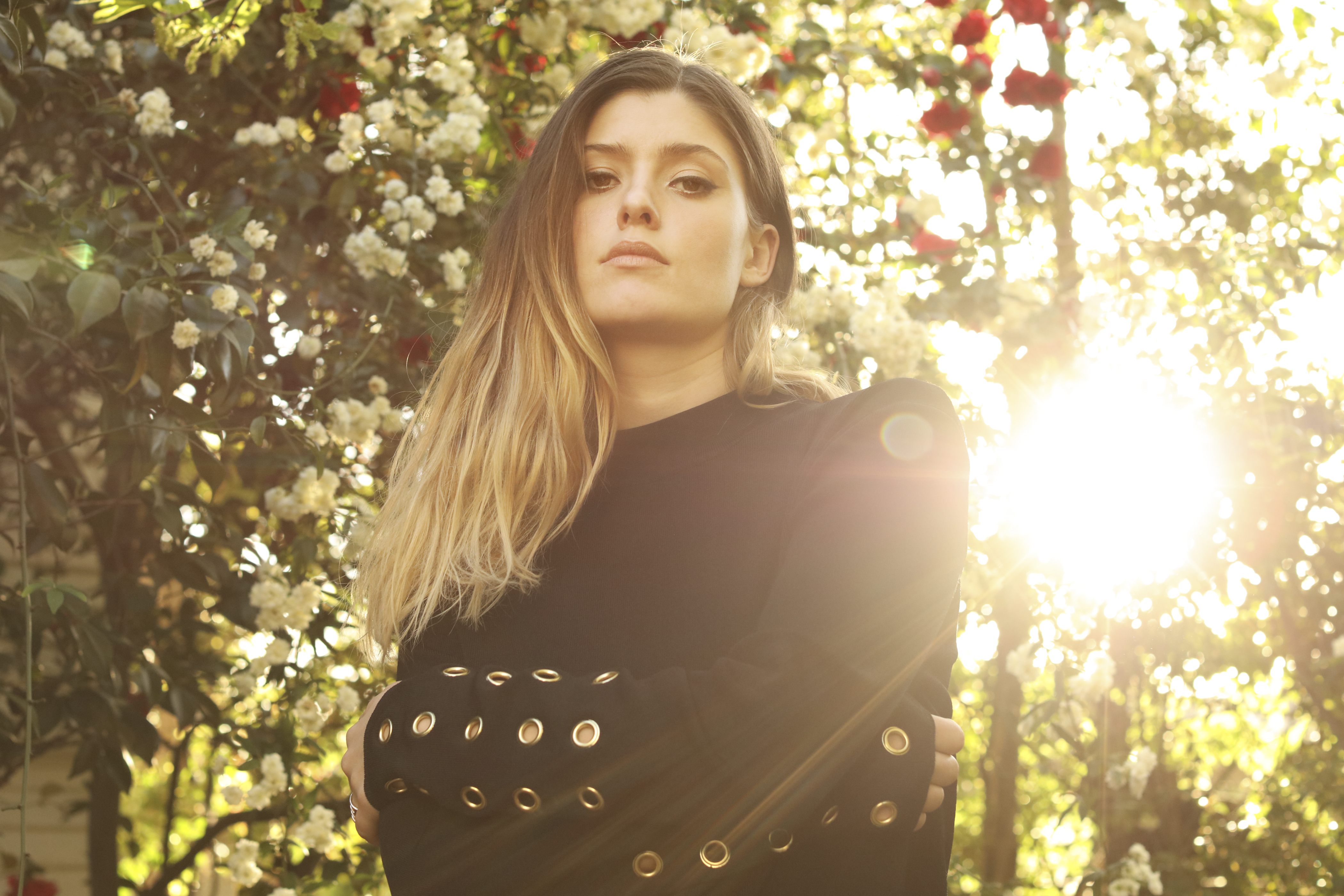 The Sound: Breakup songs for dancing and soothing
The Story: The world's not short on Scandinavian dance-pop upstarts, but while MØ has sass and Tove Lo has sex, newcomer LÉON is all about soul. True, she too trades in pitch-shifted vocal trills, big-chorded synth keys and innovative beats, but this Stockholm-raised singer/songwriter seems to prefer a spare canvas, leaving plenty of room for a voice powerful enough to convey all the emotion and experience found in her lyrics. Thus far we've only been graced with her Treasure EP, which in a mere four songs tells a deeply felt tale of love and heartache. Chalk that up to our hostess' youth. As a child, the woman born Lotta Lindgren was immersed in Motown thanks to her father, a composer. And by age 10, she was writing songs in English and playing cello, her mother's instrument. Today, LÉON is supported by the able production of Agrin Rahmani, thus garnering cosigns from Katy Perry, who gave "Tired of Talking" her "song of the day" stamp, and G-Eazy, who hopped on a remix of the sticky tune.
The Song:
ALL THEM WITCHES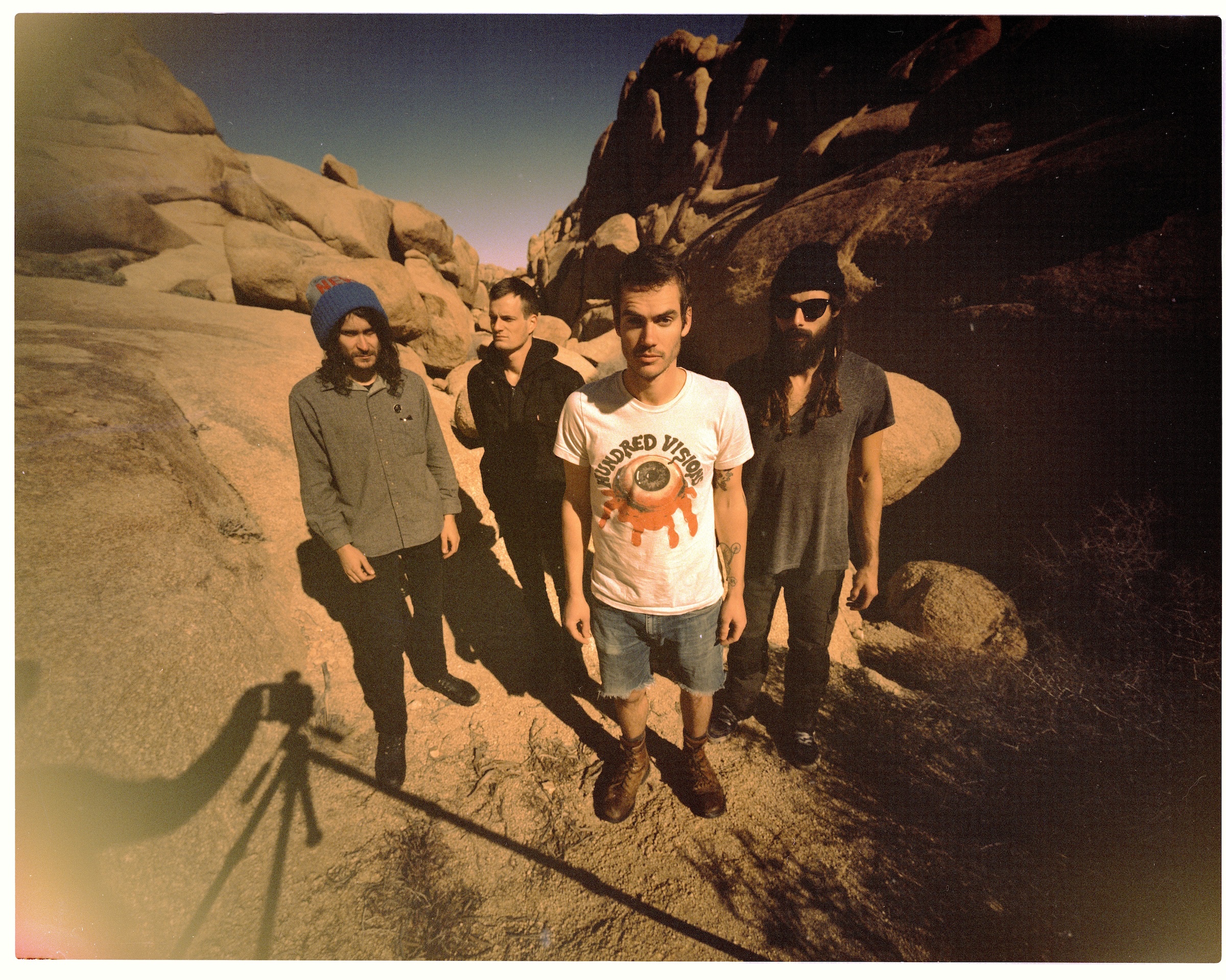 The Sound: Ozzy goes to Joshua Tree for a séance under the stars
The Story: These Nashville boys get their name from a creepy scene in Rosemary's Baby, make liberal use of Day-Glo™ skulls in their art and named their badass breakout album Dying Surfer Meets His Maker. They are the real deal — psychedelic blues-rock warriors who pray at the altar of Black Sabbath, space out like Pink Floyd and shred away their bummers like Blue Cheer. They came together in 2012, the husky whisper-and-cry of Michael Parks Jr. bolstered by a lithe and adventurous rhythm section (he's also the bassist), plus Ben McLeod's tempestuous guitar. Their aptitude ensures that All Them Witches are as true to their old school as they are searing a new pentagram onto the beat-up body of rock 'n' roll, incorporating elements of dub into winding jams like "This Is Where It Falls Apart," sylvan folk on gorgeous songs like "Mellowing," and Queens-like desert rock on thudding cuts like "Dirt Preacher." The band has opened for the Sword, Kadavar, and Moon Taxi thanks to a live show that's even more unpredictable, though known for heavy hoodoo and much sludge.
The Song: 
Catch intimate bonus sets from all of these artists and many more at the Toyota Music Den at Voodoo, hosted by SPIN along with our friends at Stereogum, BrooklynVegan, and VIBE.