When Lollapalooza lands in Grant Park on Thursday, July 28 (and stays through July 31), music fans will have no shortage of excellence to behold. There are '90s greats like Red Hot Chili Peppers and Jane's Addiction, indie heroes like LCD Soundsystem and Radiohead, and electronic livewires like Major Lazer and Disclosure. But there are countless reasons to come early, too — namely, the five acts below. Get familiar. 
DUA LIPA
The Sound: Pop's biggest star of 2018 arrives early
The Story: Dua Lipa arrived less than a year ago, a pop powerhouse fully formed, as if from nowhere. But the 20-year-old London singer and writer, whose YouTube account is closing in on 80 million views, had already paid some serious dues away from the limelight. After her parents moved back to Kosovo in 2008, she returned to England on her own at the age of 15, reenrolled at Sylvia Young Theatre School, and worked a series of jobs (model, restaurant hostess, nightclub doorwoman) while perfecting her studio craft. It worked — her first song, "New Love," was co-produced by Emile Haynie (Kanye West, Lana Del Ray) and Andrew Wyatt (Miike Snow). More importantly, despite the big names, the track's tropical pop thrust and gauzy R&B breakdowns were wisely restrained enough to cede the stage to Lipa's incredible pipes, capable of belting hooks and seeping seduction in equal measure. She's only released three songs since — including her scorching new single "Hotter Than Hell" — but each serves to reinforce what was plainly there on the first single: the power of Sia crossed with Rihanna's litheness and the rebellious spirit of Charlie XCX. She's headliner material; catch her while you can.
The Song:
HÆLOS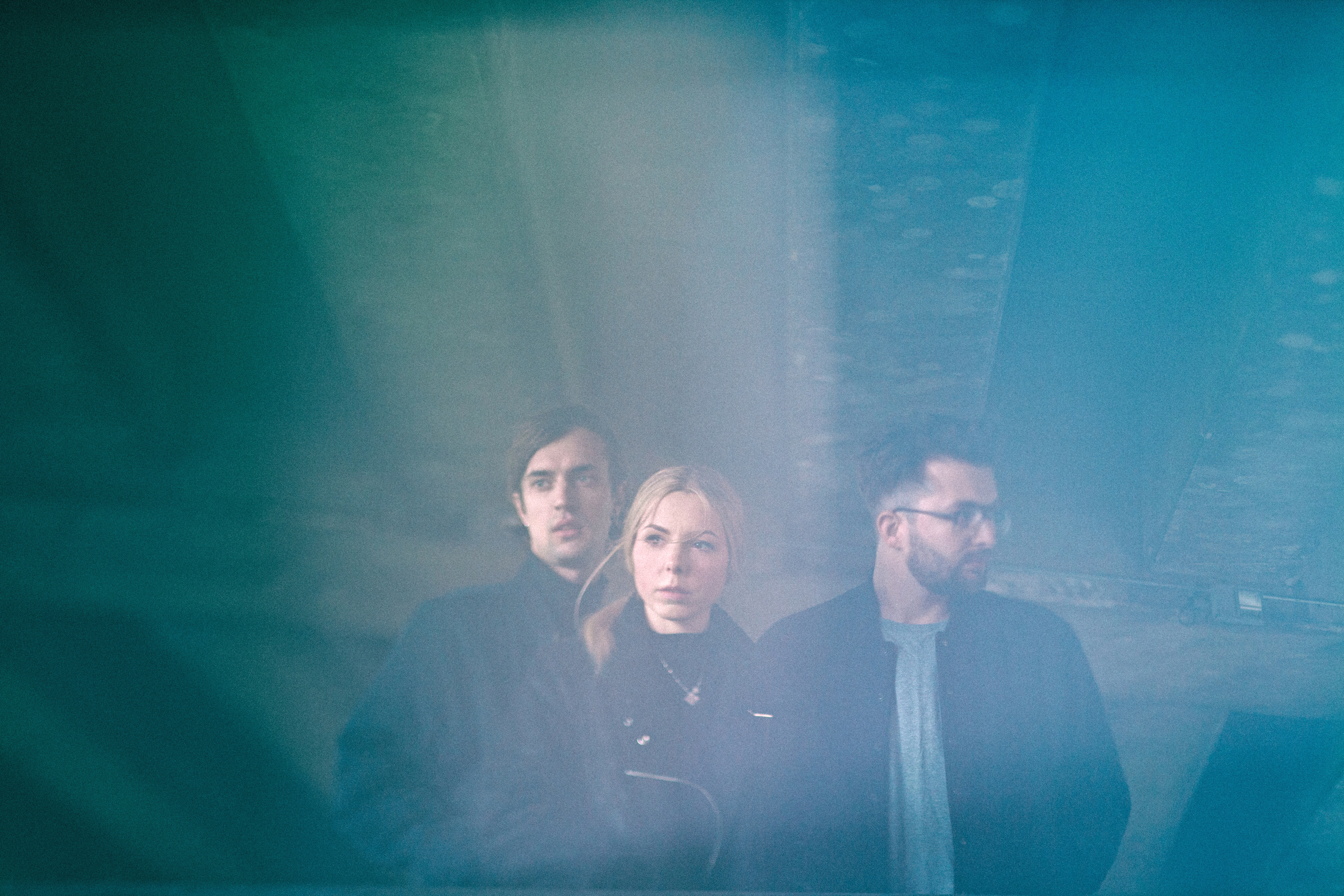 The Sound: Shamans conjuring '90s Bristol ghosts
The Story: There's something mysterious about HÆLOS, and it's not just the fact that the East London trio are tight-lipped about their musical history (rumor has it at least one of them was writing hits for UK pop acts). It's more to do with the work itself. These black-clad sonic sorcerers call their sound "dark euphoria," likening it to the feeling of cabbing home at 5 a.m. after a club bender. But there's also mythos in the music, from the project's name (which evokes faith and astronomy) to the imagery (both urban and astral) to the lyrics (stuff about space and time and love and shadows) to the sound, which somehow brings the noirish trip-hop of Massive Attack and Portishead into the EDM era without sacrificing pop appeal, production innovation, or magical feel. Their breakthrough cut "Dust" is still a bleakly gleaming example of what the group does so well, layering group-sung melodies, intricate beatwork, dystopian atmosphere, and poetry that feels simultaneously hefty and transcendent. And in person, HÆLOS double in number to include, among other players, dueling drummers. Fall into the rhythm, but don't be surprised if you wind up a member of some thrill/chill cult where peace, love, and melancholia reign.
The Song:
 DAY WAVE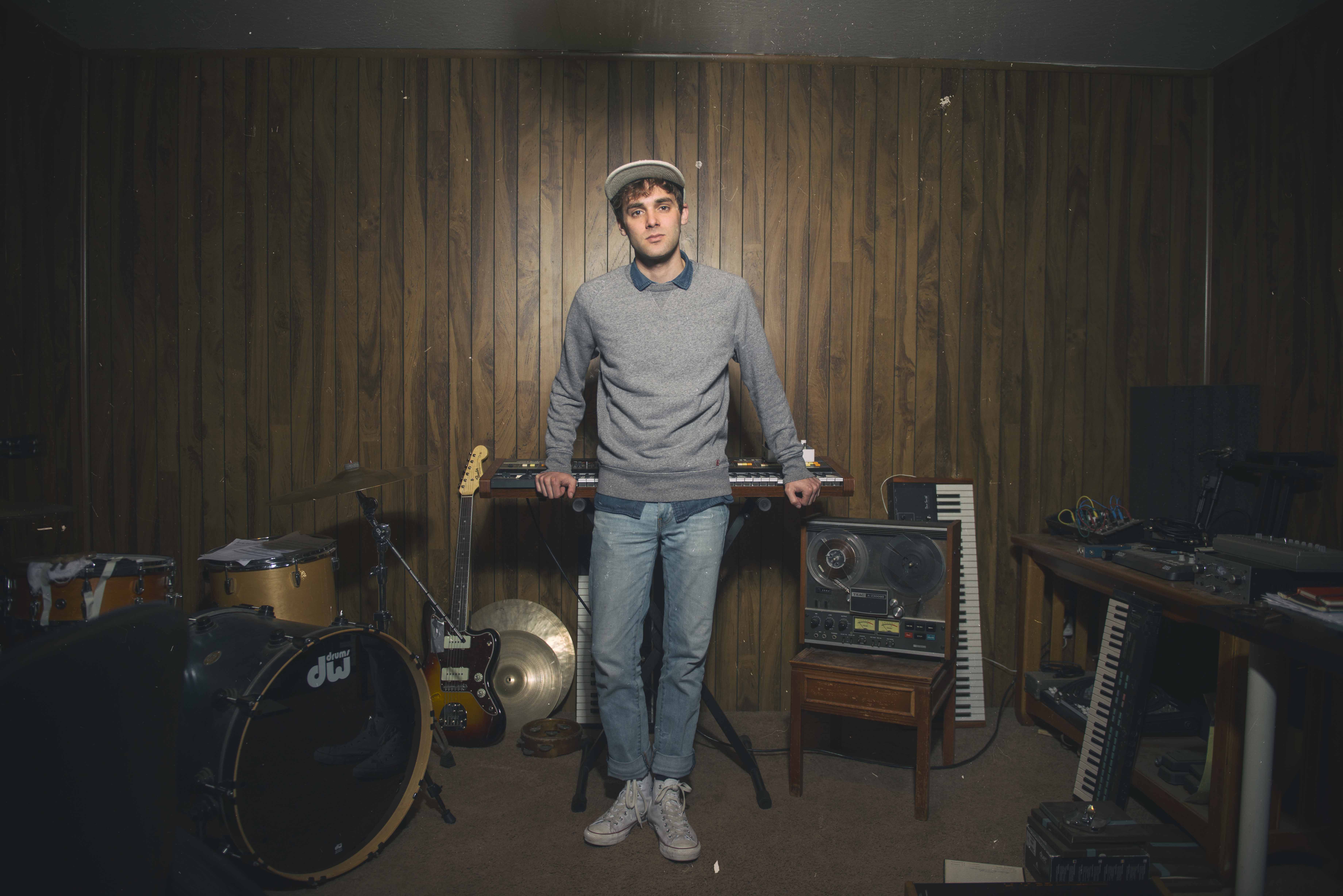 The Sound: Floating down a river with your woes
The Story: The music of Oakland resident Jackson Phillips feels comforting, like a warm blanket on a chilly night. His lyrics, on the other hand, typically go something like this: "I know that I still hang around and I bring you down and I'm just like that, oo-oo-ooo!" That's from "Drag," a lightly fuzzed dream-pop bubbler that splits the difference between the Drums and Joy Division. The soft-focus loveliness and under-the-surface angst of that song and others from Day Wave's catalog (his Hard to Read EP is the latest) scored him tour spots opening for Blonde Redhead and Albert Hammond Jr. Those qualities also won him a fan in Blink-182's Mark Hoppus, who hilariously appears in the "reaction video"-style visual for "Stuck," talking over the music the entire time. You wouldn't necessarily expect humor in the Phillips oeuvre. As much as this onetime Berklee jazz-drumming major and former Carousel singer keeps us guessing, his music is remarkably reliable in its ability to offer catharsis in its sound, where languid guitars mingle with synthy filigree, sweet melodies, skipping drums, and enough "oohs" and "ahs" to power a Beach Boys album.
The Song:
SUNFLOWER BEAN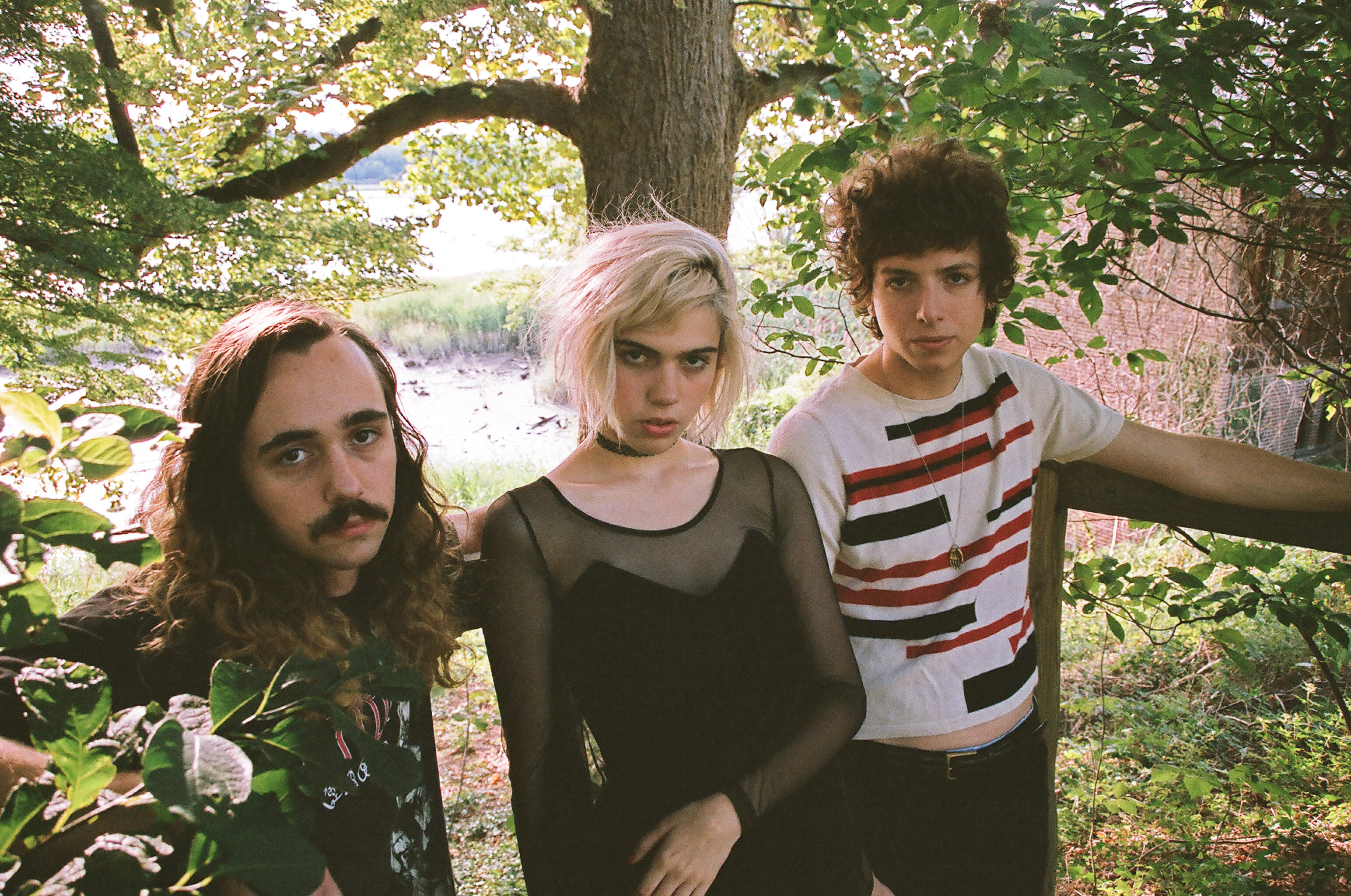 The Sound: Rock 'n' roll history in a pint-size package
The Story: The fact that no one in Sunflower Bean is of drinking age hasn't slowed the psych-pop trio down one bit. In 2014, their first full year as a band, they played 50 shows in their hometown of NYC, and they've since toured both sides of the pond with the likes of Best Coast and the Vaccines. That's because they are driven by something more powerful than society's laws — the spirit of rock 'n' roll herself. Listening to the group's debut LP, Human Ceremony, is like mainlining the last half-century of guitar music, from the Velvets and Sabbath, to the Cure and the Smiths, on through the Pumpkins and indie rock and all the way up to DIIV. Bassist/singer Julia Cumming (also an Yves Saint Laurent model), guitarist/singer Nick Kivlen, and drummer Jacob Faber were the odd kids out in their high schools due to their love of honest-to-god bands. Now they're plenty popular thanks to songs like "Easier Said," where lilting, jangling guitars and driving rhythms power Cumming's coasting voice as she coos, "Should have just stayed home when I'd rather be alone instead." Sure, Sunflower Bean could use some R&R, but we're happy they left the basement.
The Song: 
MUNA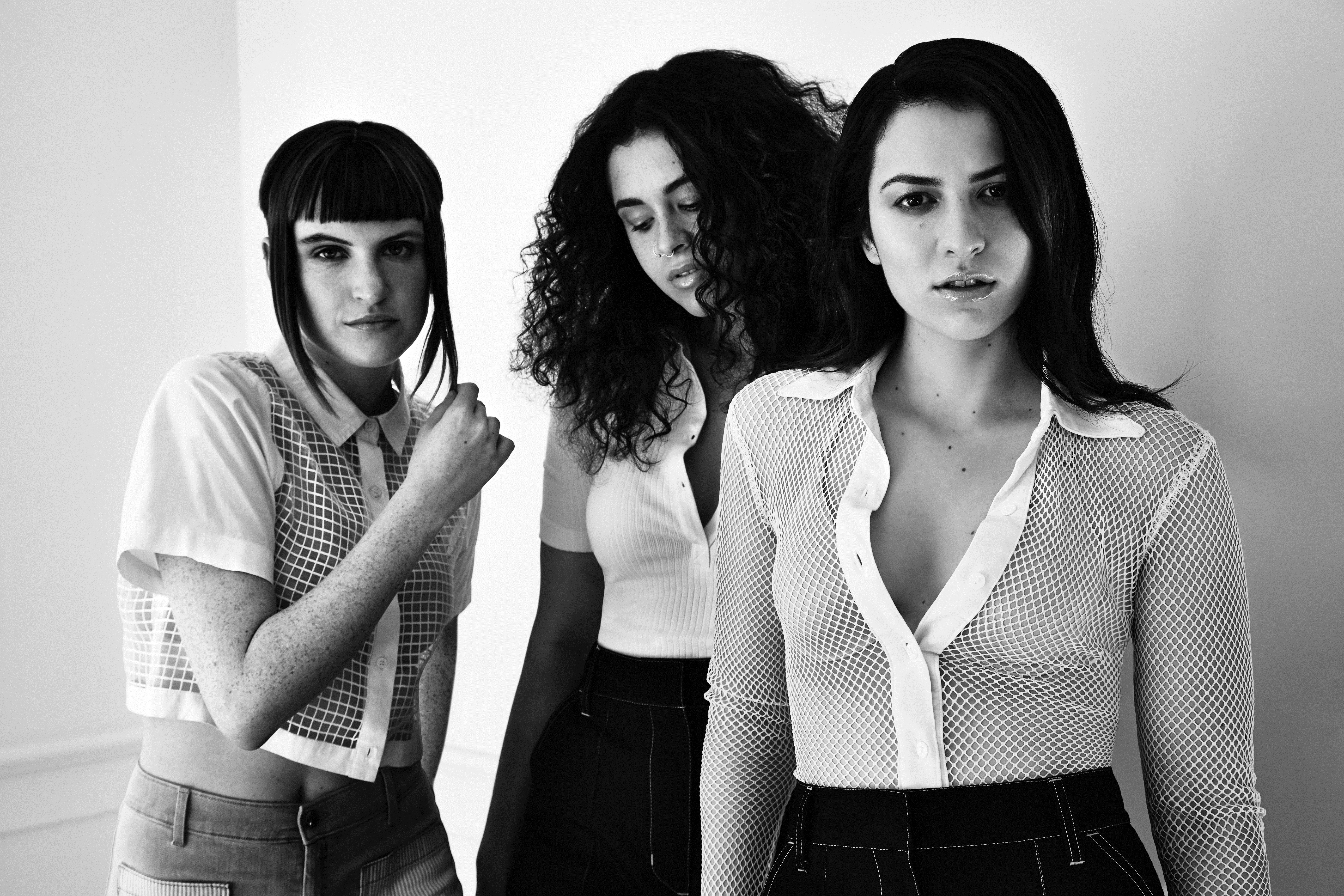 The Sound: Conquering one's fears with synthpop
The Story: "What you've done to me, I've seen many a friend be silenced thinking nobody would believe them," sings Katie Gavin on "Loudspeaker," a song that could double as MUNA's manifesto. "Well, baby, you've got another thing coming. You can try to make me stop, call it delusion, but every time I don't shut up, it's revolution." The Los Angeles trio's debut EP faces down some heavy themes — abuse, anger, forgiveness, heartache, shame — but the takeaway from these highly personal yet hugely relatable songs isn't just survival, it's empowerment. Rounded out by fellow University of Southern California classmates Josette Maskin (lead guitar) and Naomi McPherson (production, etc.), the group trades in a sound that plays in the shadows before exploding into the light, swirling '80s-indebted synthpop up with HAIM-like funk rhythms, darkly tinted soul, and Imogen-Heap like artistry. It's a sound they discovered by accident. "When we listened back [to our first demo] we were like, 'Oh my God, we're a pop band?'," McPherson told Stereogum last year. That earnestness makes MUNA's raw lyrics and sticky hooks hit all the harder.
The Song:
Catch intimate bonus sets from all of these artists and many more at the Toyota Music Den at Lollapalooza, hosted by SPIN along with our friends at Stereogum, BrooklynVegan, and VIBE.