The final day of Firefly Music Festival was a celebration of music, and on this very special Father's Day, a tribute to the dad's who helped put the instruments in hand. Festival-goers proudly hoisted blown-up images of their dad's on makeshift signs, some happy campers even sported T-shirts celebrating their proud papas. Many walked the Dover Woodlands with their dads in tow. With a sunny sky shining down, the vibe on-site was downright jubilant, even before the music started. Inside the Toyota Music Den, fans decided early to leave nothing on the field, dancing their hearts out to our in-house DJ before the start of the first act. The Den was happy to return the favor, going out with a bang with sets from Wet, Laura Stevenson, and an all-tent dance party provided by Major Lazer's Walshy Fire.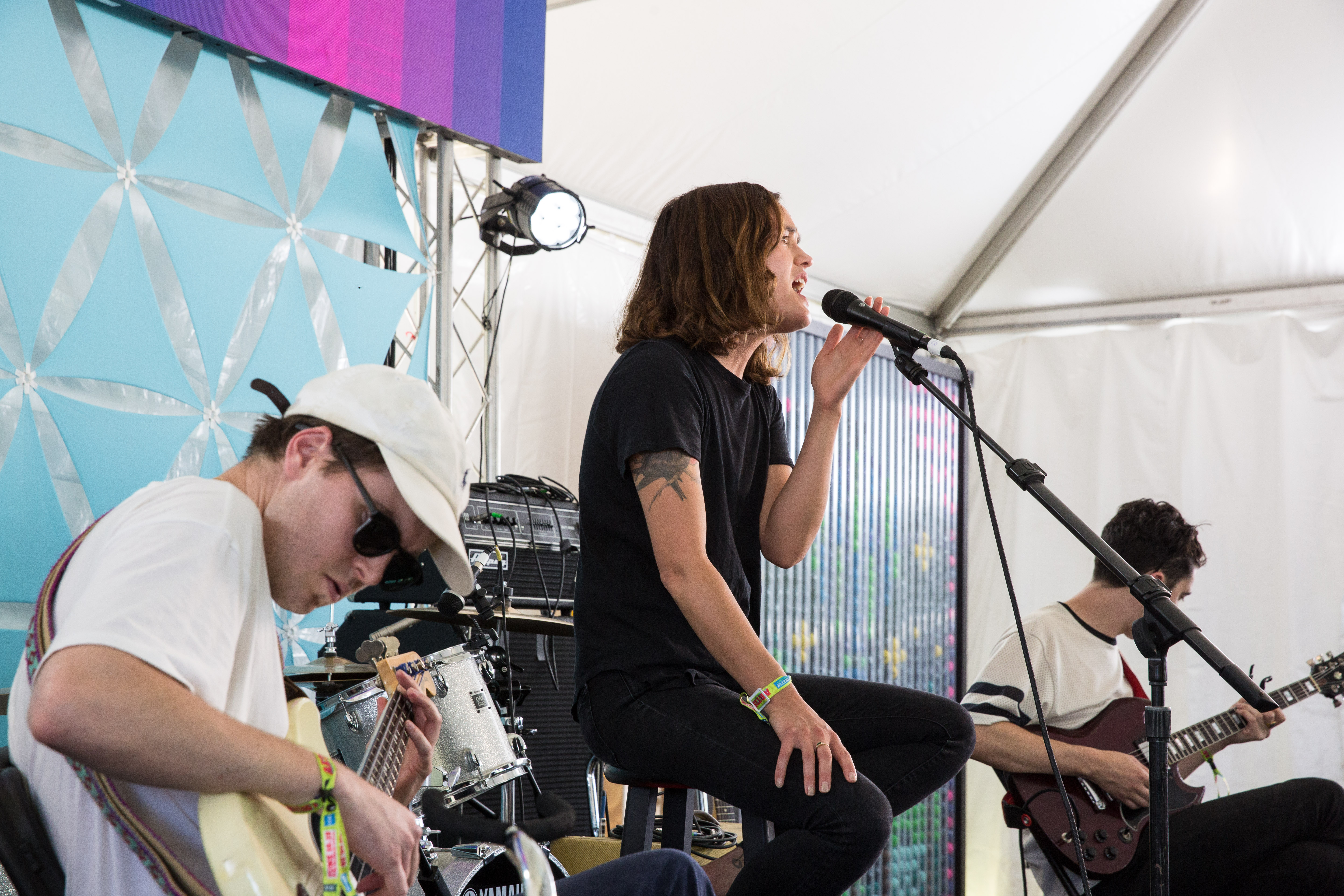 WET
Brooklyn three-piece Wet love to blur genre constraints, exploring the edges of synth-pop, folk and R&B. Their 2016 debut Don't You brought all these disparate influences together into a coherent whole, and the three played today like a band that knows they have the goods; unassuming, yet completely self-assured. Lead singer Kelly Zutrau has become somewhat of a social media fashion icon, but strictly lets the music speak for itself. Her style is unassuming yet boldly confident, much like her band's output. After the set, Zutrau and Co. smiled and exited, while a fan cautiously approached me. "Is there any way Kelly could sign this?" The fan held out a shaking hand with a small piece of paper. I popped backstage to ask, unsure what to expect. "Of course!" Kelly replied, leaping to her feet. "I'll just go meet her." I pointed out the fan and as Kelly approached from backstage, the eager admirer's eyes widened and she began to quietly weep as Kelly gave her a big hug and gladly signed her autograph. We should all be so gracious.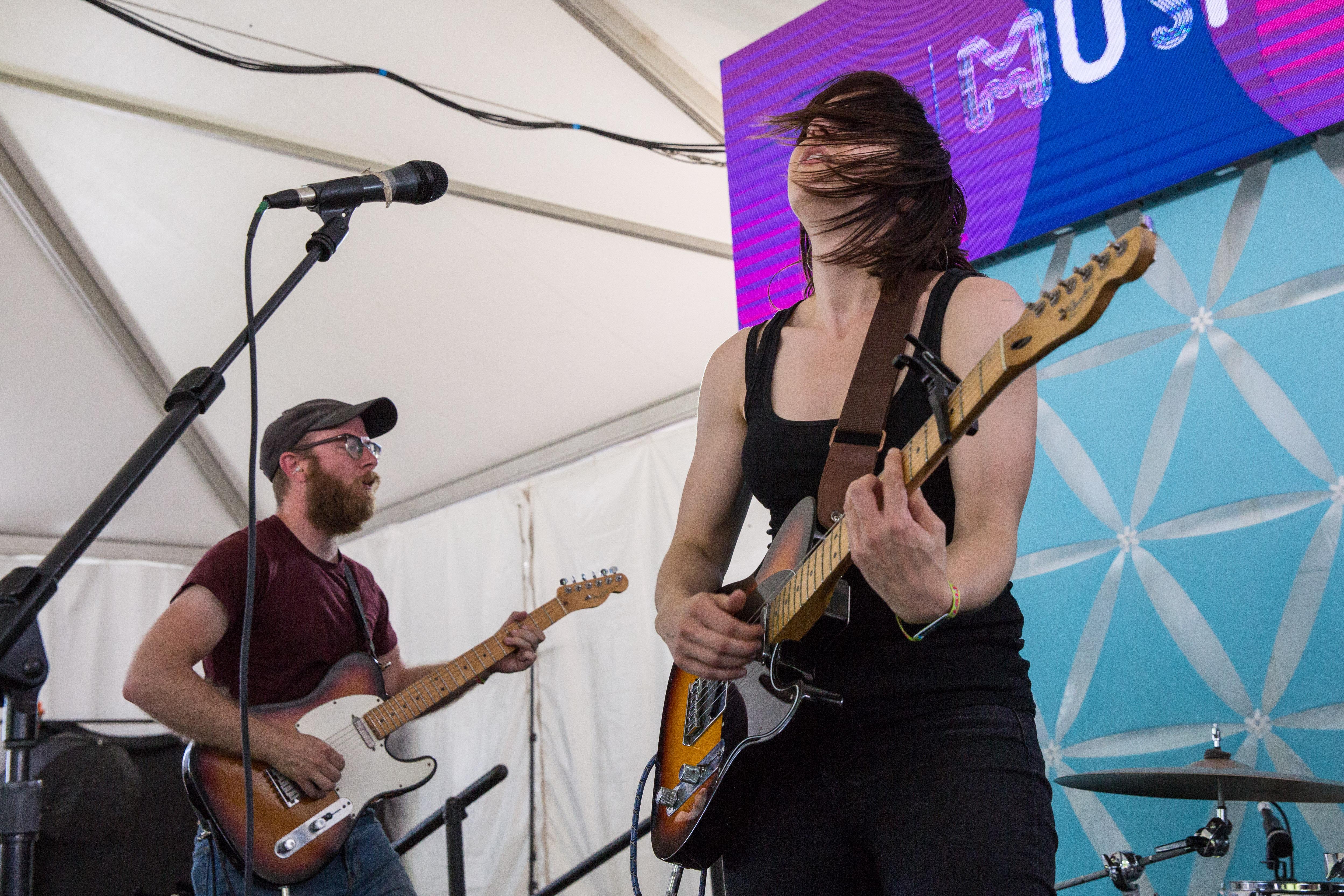 LAURA STEVENSON
As a '90s kid who grew up worshipping bands like Guided By Voices, Liz Phair and Superchunk, Laura Stevenson and her crew of noisemakers were right up my alley. Their blend of power pop meets garage leans more into the former category, with Stevenson and backing band (including accordionist Alex Billig) exploring a warm juncture between classic alternative and modernist sensibilities. Stevenson's lyrics are biting, humorous and introspective, the work of a journeywoman who has found her way but still enjoys the journey. The band's rapturous closing number "Jellyfish," from last year's excellent Cocksure, was met with a fan-made Dory piñata (from the Pixar animated Finding Dory) propped up on wooden stake, a reminder for us all to keep swimming.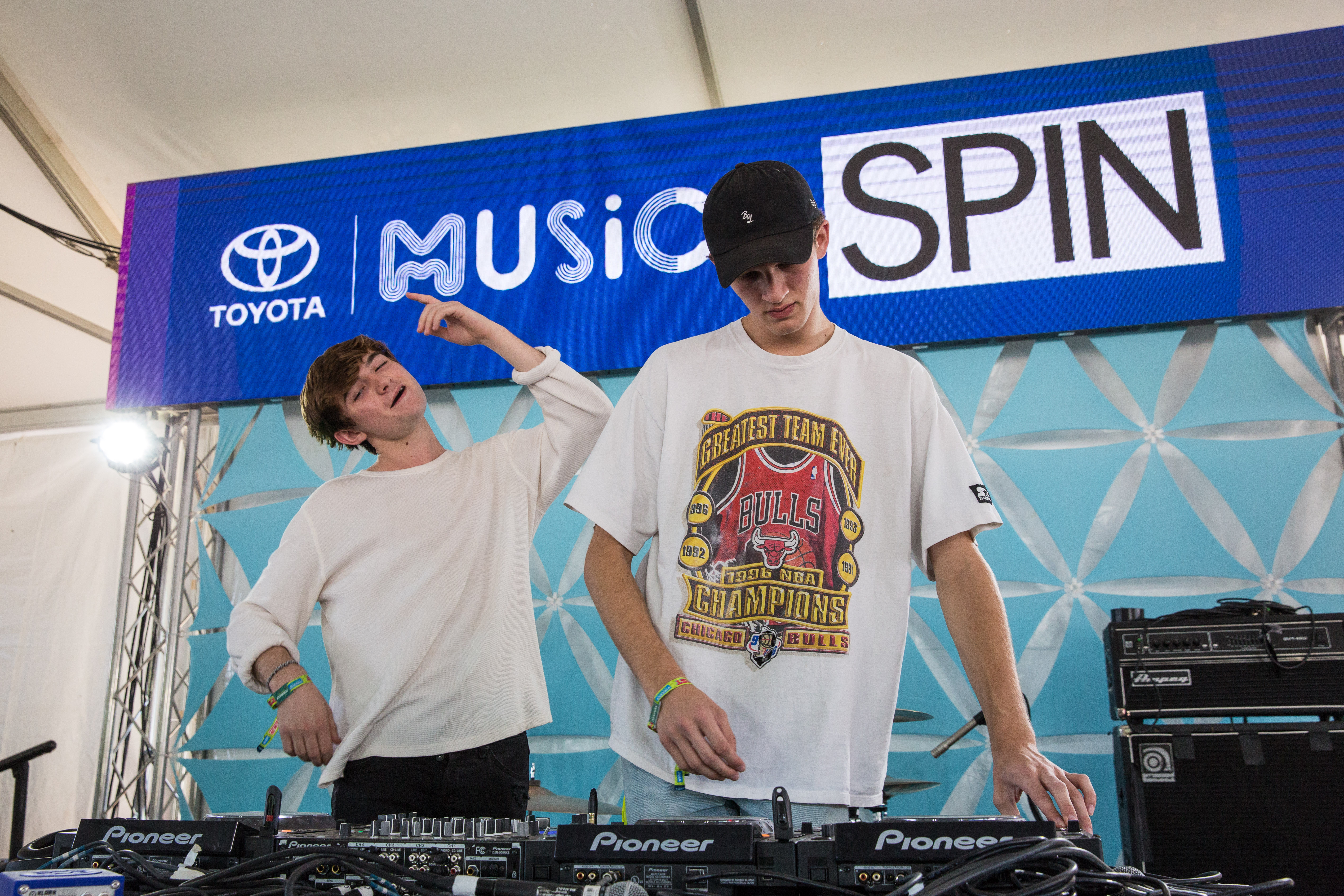 LOUIS THE CHILD
Chicago DJs/producers Louis the Child (Freddy Kennett and Robby Hauldren) throw dubstep, mashup and EDM all into the pot, and the results gel into one hell of a party. The guys hit the scene running with one of last summer's hottest bangers "It's Strange" featuring a vocal assist from indie hip-hop heroine K. Flay. The single sparked a huge response, gaining praise from fellow DJs and celeb tweet love from Taylor Swift and Lorde. Inside the Den, the duo took to the turntables, dropping warped tropical vibes set against a barrage of classic tracks, from Beck and Gorillaz to Arctic Monkey's "Why'd You Only Call Me When You're High."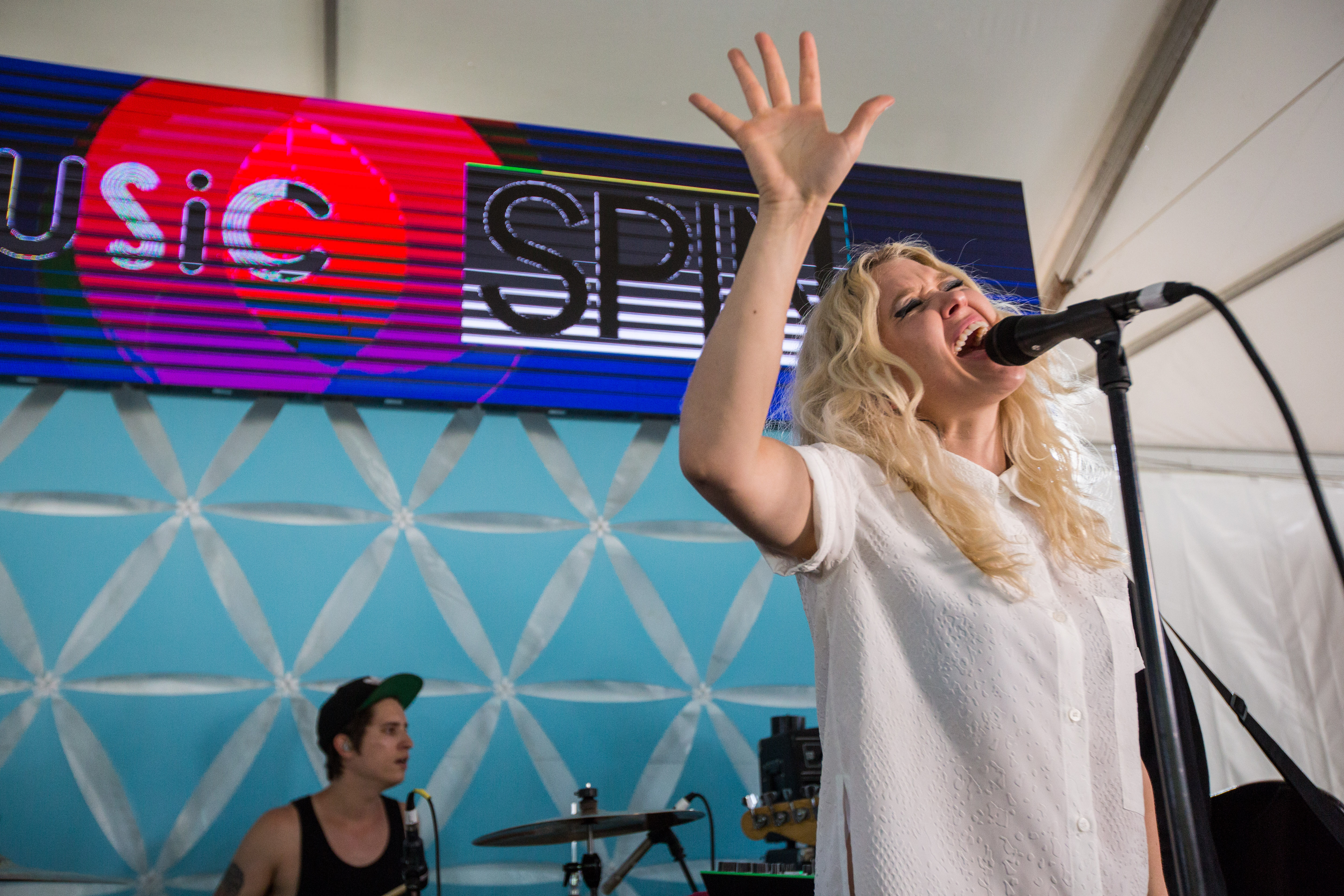 TRANSVIOLET
Led by frontwoman Sarah McTaggert, L.A. four-piece Transviolet's haunting, synth-laden tunes are epic and anthemic, with lyrics ranging from the cathartic to the cautionary, evidenced on the band's breakthrough single "Girls Your Age." The song warns of the pitfalls of growing up too fast, and gained attention from Katy Perry and Twin Shadow. On this day, fans through their inhibitions to the wind, dancing and jumping with the spark of childhood innocence.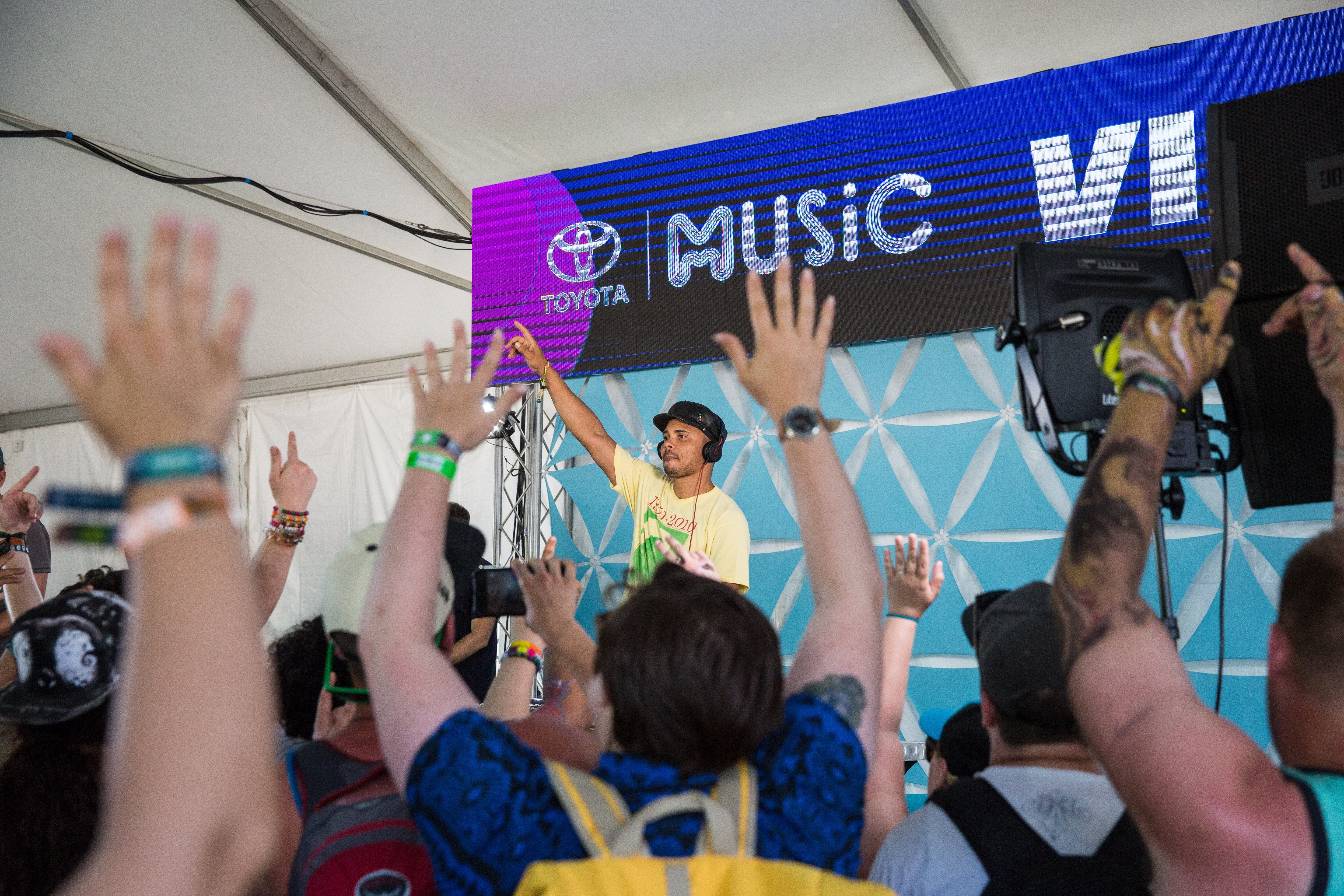 WALSHY FIRE
Fans of Miami MC and producer Walshy Fire, one-third of electro supergroup Major Lazer, had been bouncing around the Den all day, some even brandishing flags dedicated to their hero. Their time finally came as Fire took the stage at 5:30 p.m., with the enthusiastic crowd losing its collective mind. Walshy relished the love and delivered in kind, pushing his slated 20-minute set past the time limit. Blurring pop and Latin rhythms, Fire led the crowd into a frenzy. He also took time out to mention his twin boys, a proud dad on Father's Day. Sending a message, possibly with the thought of his boys' future in mind, it was especially uplifting when Fire called out, "Show me your hands if you're only getting high on music." The Music Den raised their hands, closing out his set in a blast of positive energy.