Sunny and nearly cloudless, Day 2 at Dover's Firefly Music Festival left Thursday's rain a distant memory. The Woodlands fairground looked fresh and green, as if thousands of concertgoers and campers hadn't trampled the hell out of the place last night during Kings of Leon and Disclosure. The local townsfolk remained pleasant, despite the massive onslaught of young fans invading the relatively quiet hamlet. The SPIN stage at the Toyota Music Den had fans spilling out of the tent early in the day anticipating the arrival of Australian crossover rockers Atlas Genius. Faces looked fresh as well, as campers seemed to have slept well under the cool, Delaware night sky. Our onsite emcee/comedian Jermaine Fowler warmed up the crowd, riffing on questionable crowd attire, body art and his ongoing quest to find something interesting to do on his drive home from Delaware to New York. With a day including sets from Boston psych folkies Quilt and breakout sensation PVRIS, the already amped crowd needed little prodding.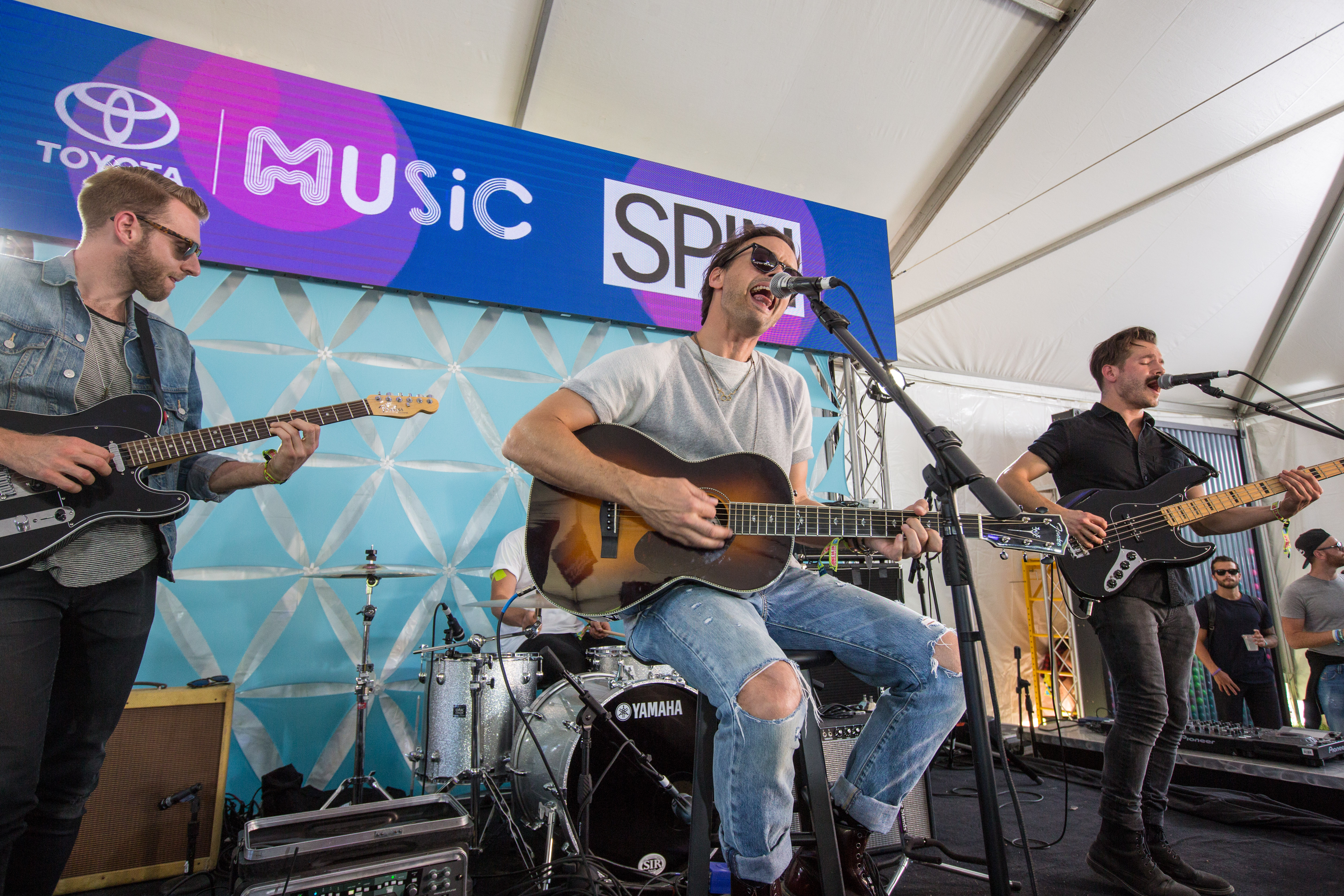 ATLAS GENIUS
Atlas Brothers Keith and Michael Jeffrey took America by storm in 2013 with their debut album When It Was Now and the ubiquitously excellent single "Trojans." From the first notes of "Molecules" off the band's 2015 sophomore album Inanimate Objects, it was easy to remember what has given the Aussie collective staying power: Sheer alt-pop confection. Fans ate up their stripped-down set in the Den, singing along to the aforementioned "Molecules" and "Balladino" (set for a music video release next week). There's a consummate professionalism on record that transfers to the live set, and the brothers set the day off on a high note. The boys closed out the acoustic set with "Trojans," leaving fans clamoring for more.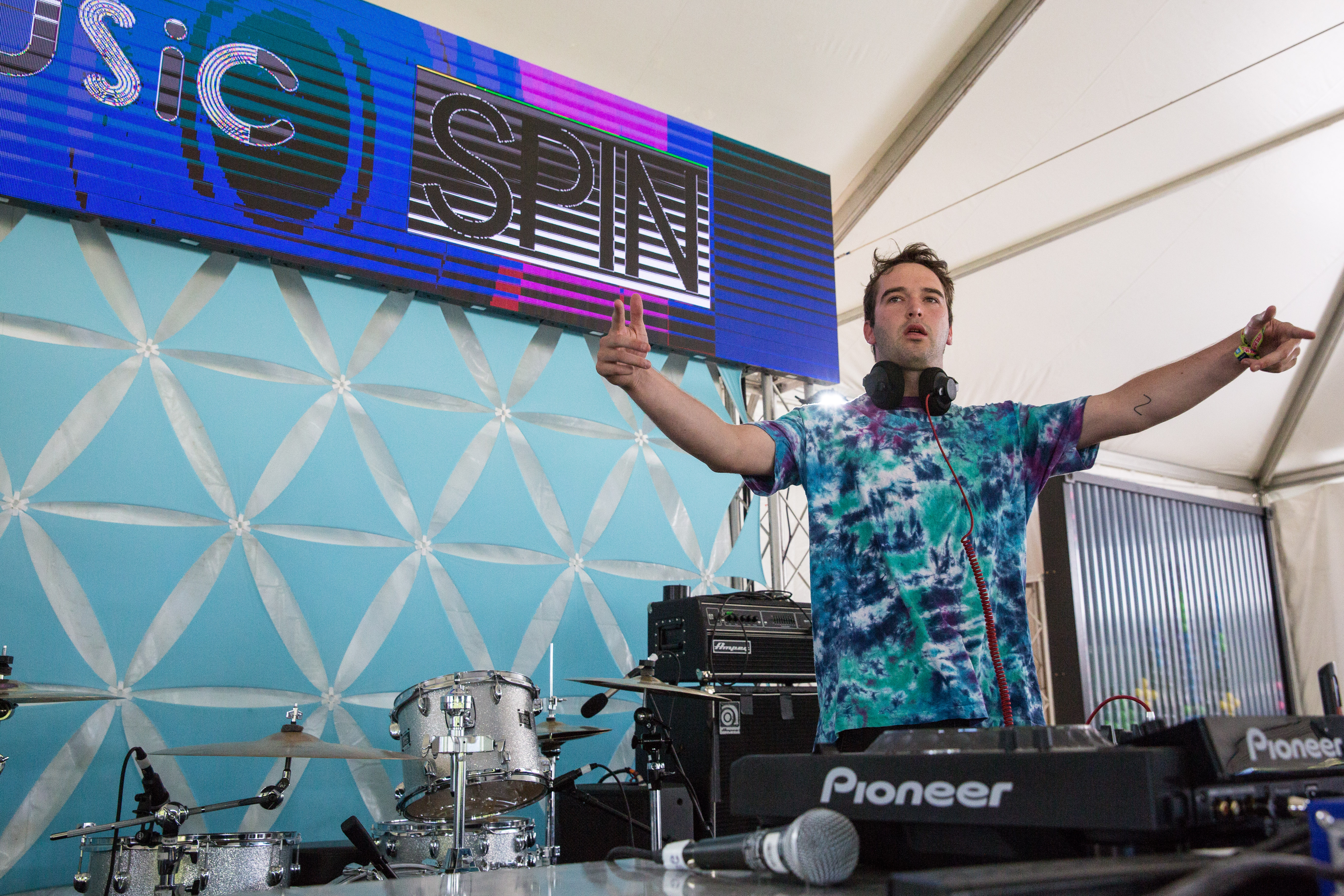 SLAPTOP
San Francisco electro-funk producer Luke Frisher got his start churning out beats from his dorm room and has quickly progressed from bright young talent into the spotlight. His heady mix of dancehall Daft Punk and '80s synths conjures a sunnier, Cliff Martinez neon glow, and Frisher showed he's got the goods to command a main stage during his mid-afternoon Den DJ set. An eclectic mix of EDM fans gravitated into the Den for Slaptop's set, basking in the propulsive, '80s playfulness that Frisher delivers, without a hint of ironic detachment. After the sweaty set, Frisher bounded off stage to hug and chat with old and newfound fans.
QUILT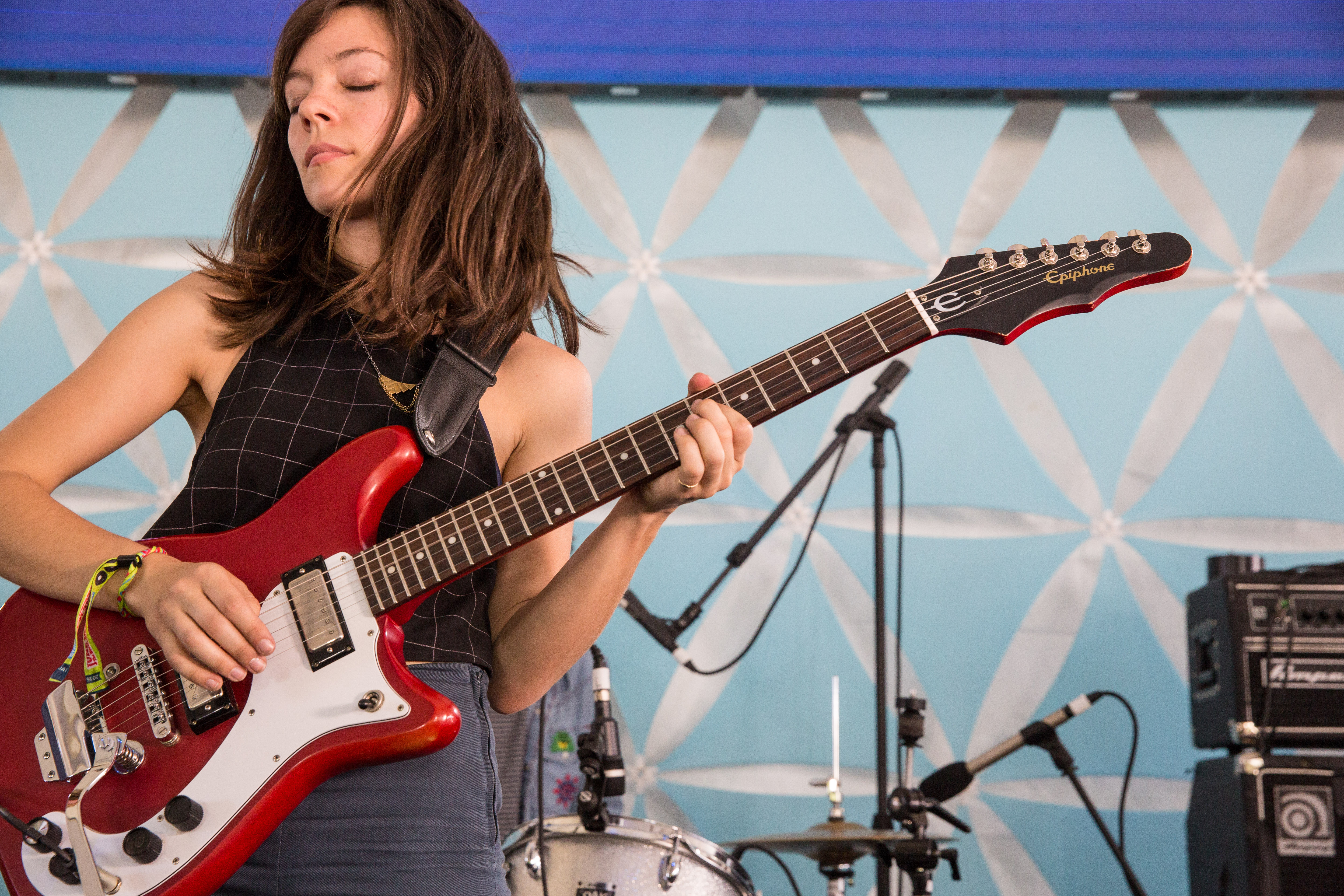 Playing off the sunny sheen of Slaptop was Quilt, the four-piece, Boston-bred psych project fronted by vocalist Anna Fox Rochinski. Swirling percussion and angular guitars carried Rochinski's sweet register out into the Den, sending fans adrift into Jefferson Airplane-styled bliss. Late-'60s psychedelia informed much of 2016's Plaza, the third album from the quartet. Their most accomplished release in an already stellar discography, Quilt honor their influences without pilfering, building on psych templates with straightforward pop and Americana. While Plaza sprung from the ashes of old demos, Quilt's Den set proved that these were no mere castoffs, rearranging them into something that feels new yet immediately relatable.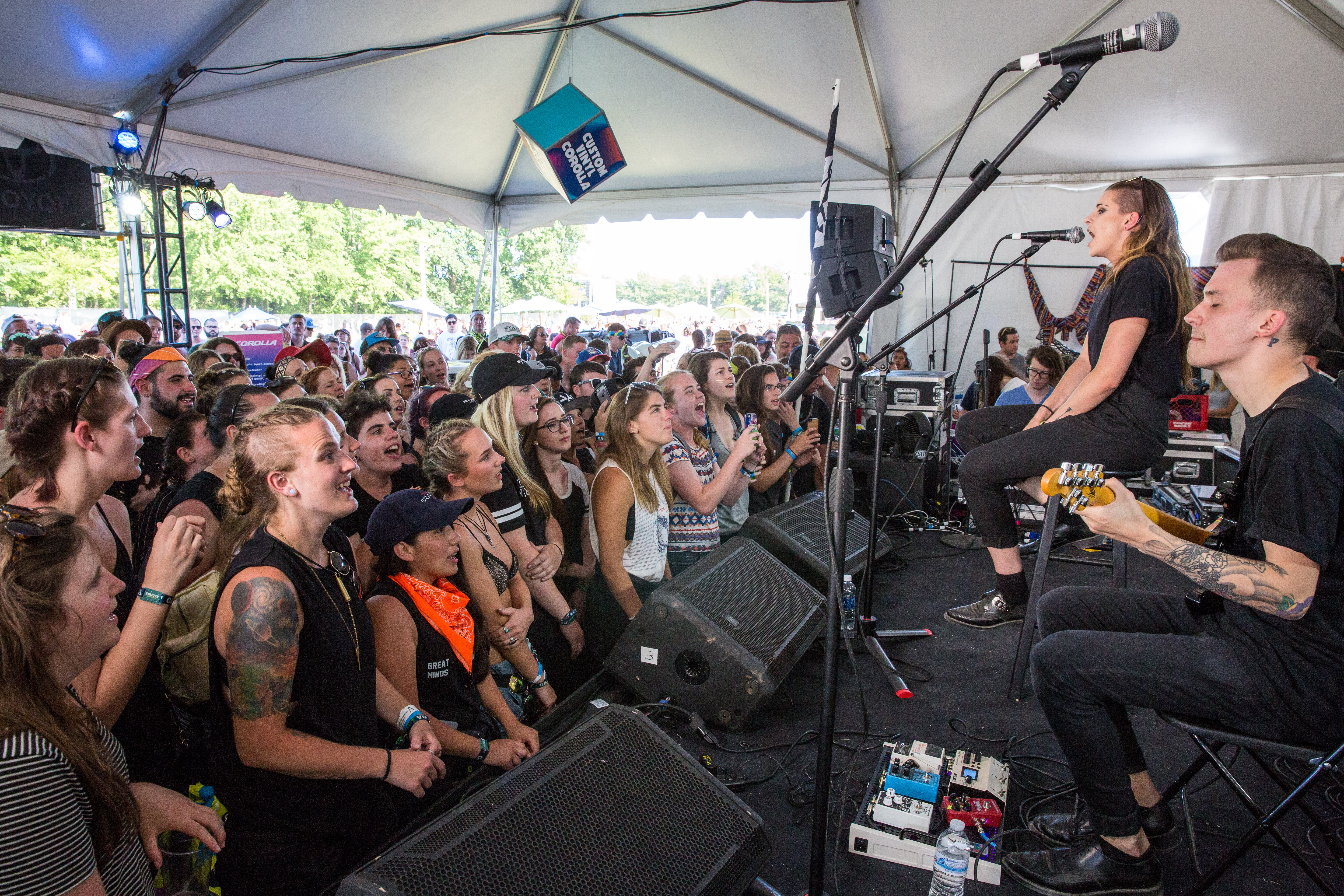 PVRIS
Something started happening during Quilt's set, and at first we figured they were just a throng of Quilt fans late to the party. An insanely energetic group of rabid PVRIS fans suddenly flooded the Den early, eyes darting about the tent, phones clutched eagerly in hand. When vocalist Lyndsey Gunnulfsen and guitarist Alex Babinski finally took the stage, the packed Den of fans lost their collective minds. Hanging on her every word (and sometimes just finishing verses for her), the duo delivered choice cuts from their 2016 full-length debut White Noise, including a group sing-along of lead single "You and I." For such a young band, it'll be amazing to see how the fan base grows into a massive legion.
SON LITTLE
Closing out the Den in quiet style was soulsmith Son Little. Growing up the literal son of a preacher man, the Philly guitarist/multi-instrumentalist brought an acoustic set to the Den, his heartfelt pleas to lost love and saving grace a peaceful and thoughtful introspection to the day's end. While Son Little — a.k.a. Aaron Livingston —trades on his Philly soul upbringing, his Anti-Records, self-titled debut LP shares more in common with Delta blues, as Livingston sings of rivers, floods and loser's blues. Stripped of backing percussion, his set was haunting yet uplifting, attracting fans and converting those seeking shelter from the sun into true believers.