Okay, we're as thrilled as anyone about Florence + the Machine and Earth, Wind & Fire, but what's a Dover, Delaware festivaler to do while she's whiling away hours waiting for Deadmau5 to light Firefly up the way it was always meant to be? Well, here are five ideas — up-and-comers that you can't afford miss if you happen to be anywhere near the Woodlands the weekend of June 16 through 19. Dig in. 
SON LITTLE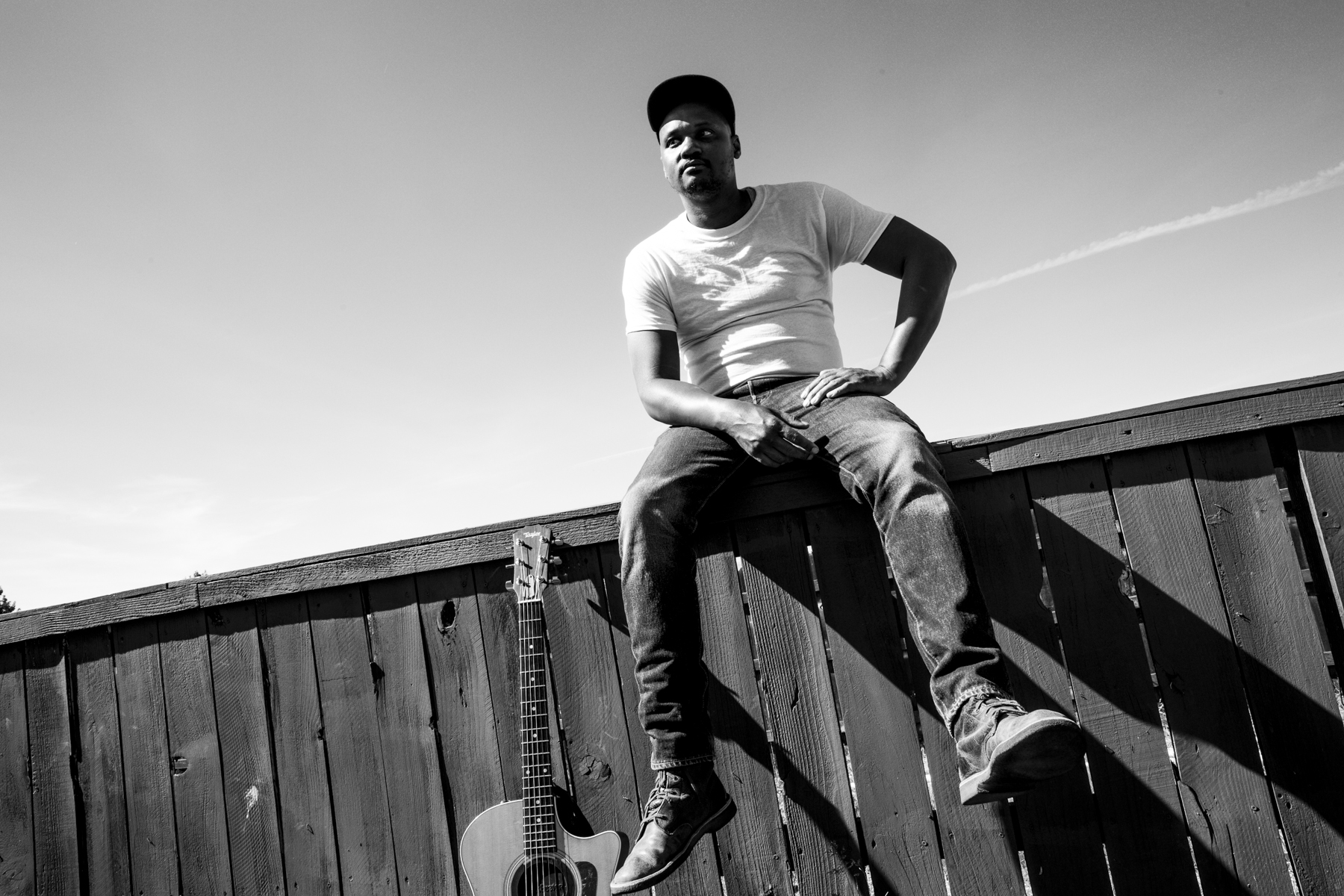 The Sound: Cody ChesnuTT reborn as a blues-making beat genius
The Story: Not since TV on the Radio's debut Young Liars EP (2003) has an artist emerged embodying such a large swath of American music. Indeed, it may be easiest to imagine Son Little's eponymous debut as a patchwork quilt — scraps of old acoustic blues, swatches of classic Motown-era R&B, bits of indie experimentalism, and threads cribbed from hip-hop's beat bobbin — that somehow remakes Old Glory without showing a single seam. Chalk that up to mastermind Aaron Livingston's itinerant ways (born in Los Angeles, raised in Queens, based in Philly), or that he's the son of a preacher man and a teacher mom (two strong formative forces often at odds in our culture), or his hot streak of incredible, surprising collaborations. In the last few years, the man's contributed to albums by the Roots and RJD2, toured with Kelis and Mumford & Sons, and even produced an EP for soul giant Mavis Staples. On a song like "Cross My Heart," you can hear how all that fits together in a low-to-the-ground groove bomb that's as darkly pained as it is brilliantly inventive.
The Song:
TRANSVIOLET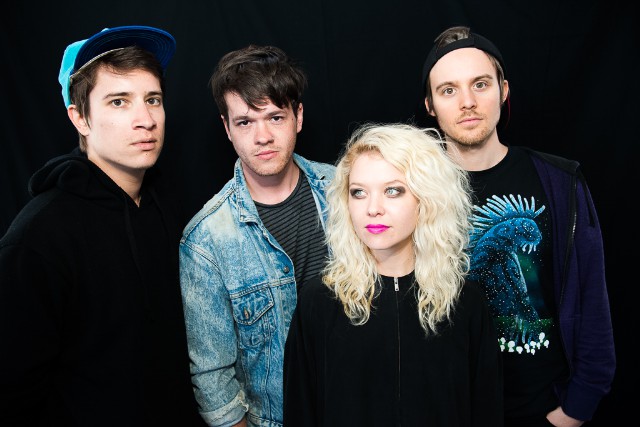 The Sound: Millennial pro-everyone electro-pop with a sultry side 
The Story: In the wake of Lorde's breakout success, a darker-hued version of artful teen-angstified electro-pop has emerged. Halsey may be the harbinger, but if you're looking for an underdog to back, Transviolet is it. The Los Angeles-based four-piece pulls arena guitars, bright synths, swelling bass, big beats, and bigger melodies into its undeniable gravity. But what makes the group's self-titled EP so powerful is the uplift that follows thanks to the vocals of Sarah McTaggart — imagine Lana Del Rey's affected pout crossed with Sia's emotive soar — and the words she alternately coos and belts, full of allusions to sin, fire, blood, revolution, renegade hearts, and dirty-talking bad boys. Most of that can be found in "Girls Your Age," a wasteland swooner that's been praised by Katy Perry and remixed by Twin Shadow. In need of a mission statement? Peep "New Bohemia," which broadcasts Transviolet's youthful message of acceptance and assertion in a world that's been misshaped by greed and hate.
The Song:
LOUIS THE CHILD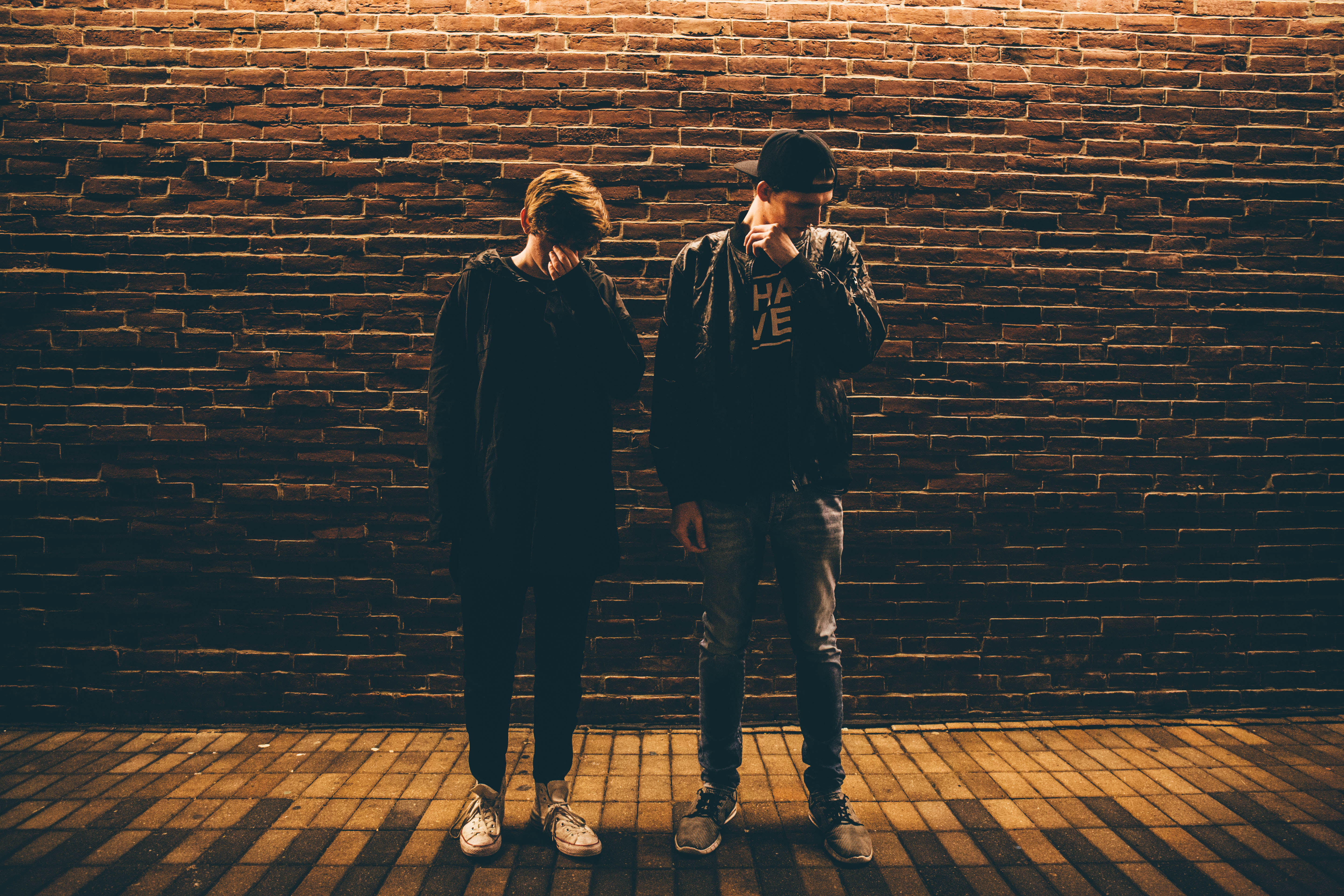 The Sound: "New Songs That Will Make Your Life More Awesome"
The Story: Okay, so we stole the "sound" blurb from Taylor Swift. Late last year she Instagrammed a photo of a handwritten playlist thusly named, and the closer (a key slot in any good mix) was a song called "It's Strange" by, you guessed it, Louis the Child. The Chicago DJ duo makes catchy stuff to be sure, but their brand of future-bass music sounds as influenced by low-end slingers like Flume as by downtempo legends like Dntel. The aforementioned track opens with soft bloops that sound like digital kalimbas, then gradually gets more lush as guest K.Flay sings about turning a "lonely as f*ck" lifestyle into one that's full of love. Things keep getting prettier and then comes the drop: a glorious pile of staggering synth stabs that surge like some sort of electronic orchestra. Louis the Child haven't released much beyond a bunch of excellent, widely ranging remixes (Miike Snow, Kaskade, Ty Dolla $ign), but on their website, Freddy Kennett and Robby Hauldren claim, "We want to make people happy with music." Honestly, for the time being, that's all we need to know.
The Song:
LAURA STEVENSON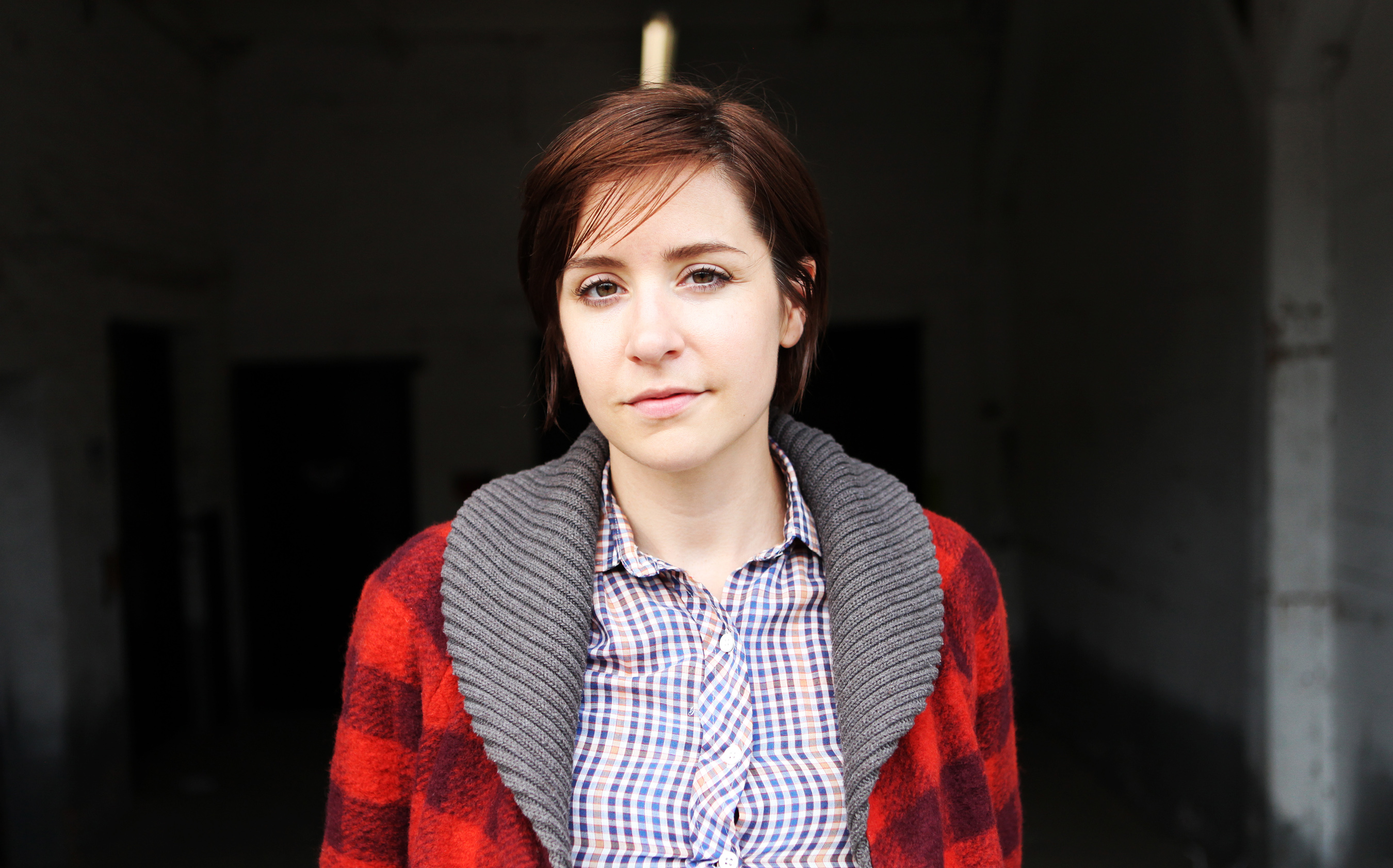 The Sound: Sneering '90s alt-rock perfection offset by Americana lovely
The Story: Laura Stevenson's got high-class songwriting in her blood — granddad co-penned and popularized "The Little Drummer Boy" — but she's more the down and dirty type. " The New York native is nice with the sneer, but she can play pretty too, with just as many songs that showcase her folksy Americana roots, spanning Laura Marling-like moments of softness to fired-up Pretenders-esque punk. Song titles like "Diet of Worms" and "Out With a Wimper" don't quite project confidence, but Stevenson's ability to string together chords and words into a heart-tugging, gut-punching breakneck rollercoaster ride of bitter emotion is masterful indeed.
The Song:
PVRIS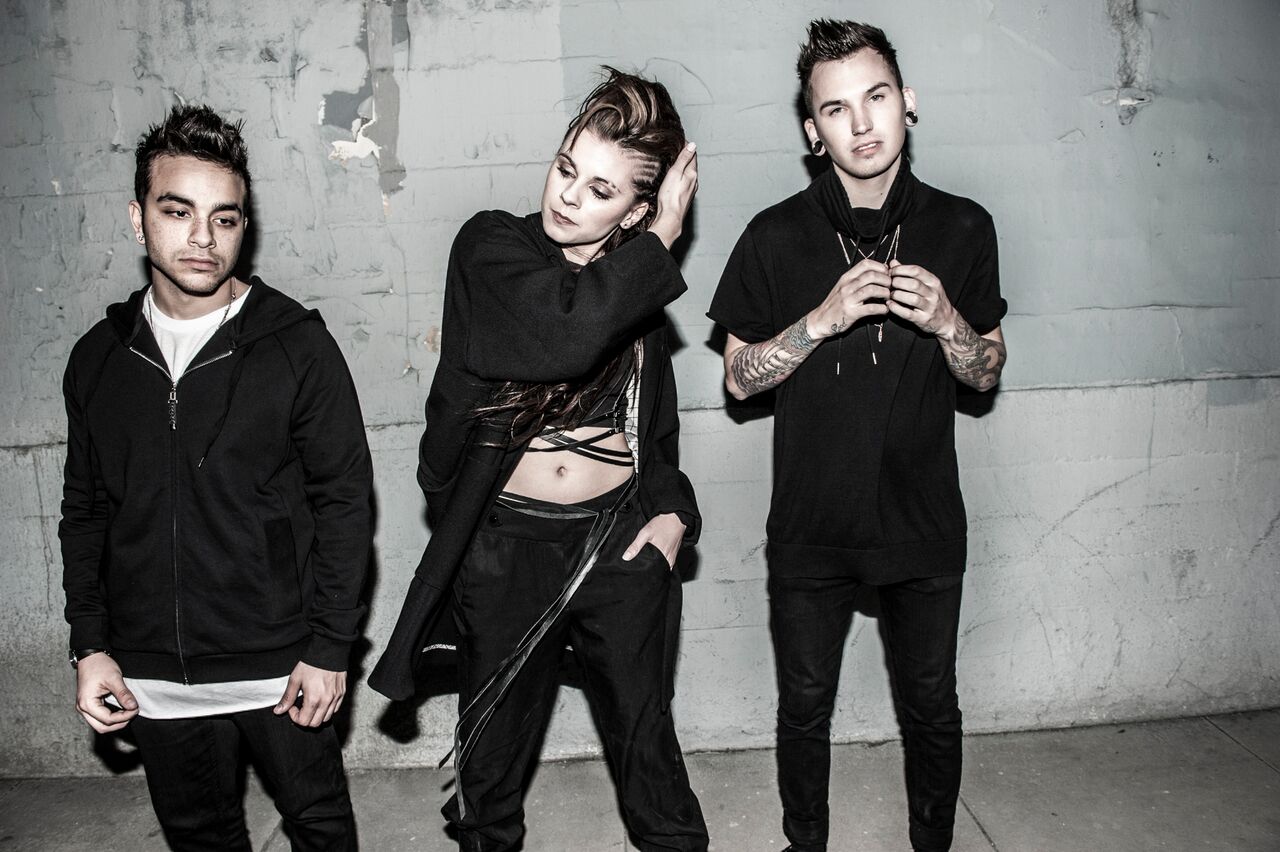 The Sound: Post-hardcore survivors stumble into a haunted rave 
The Story: If CHVRCHES formed an unholy union with Deftones, the only possible outcome is PVRIS, a brutally bleak synth-pop act who got their start as a metalcore band. Back then, in 2011, the Massachusetts trio led by the powerful pipes of Lynn Gunn was called Operation Guillotine, but while they've turned in some of their rock shred for crushing electronic atmosphere and ravey sequencer throb, they open for folks with names like Bring Me the Horizon, Pierce the Veil, Mayday Parade, and, yes, Fall Out Boy. In fact, that group's old labelmate Blake Harnage (VERSA) leant his production prowess to PVRIS' souped-up debut, White Noise, which got a reissue in April. They adeptly, darkly, covered Sia's "Chandelier" last year, but a cut like "My House" best shows off the PVRIS approach, which often involves unwanted ghosts, spooky sound effects, and stadium-big breakdowns (you know, to chase out all the poltergeists). The Weeknd, Circa Survive, and Ellie Goulding are equal influences.
The Song:
Catch intimate bonus sets from all of these artists and many more at the Toyota Music Den at Firefly, hosted by SPIN along with our friends at Stereogum, BrooklynVegan, and VIBE.