The start of summer signals the arrival of a fresh wave of sound: a retro-leaning girl group with their eyes set on the future, an ethereal singer-songwriter set to make her Jagjaguwar debut with help from Sigur Rós producer Alex Somers, and much more. Here are the five artists you need to know in June of 2015.
Briana Marela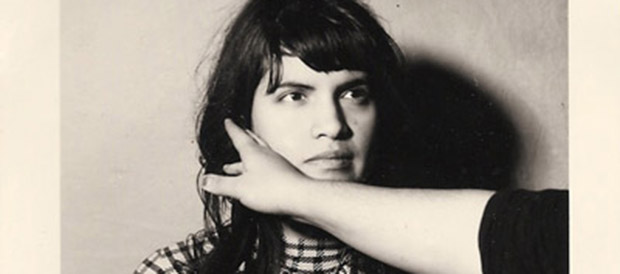 Who: This wispy-voiced, 25-year-old Washingtonian recently signed to Jagjaguwar Records. Hooking up with Sigur Rós producer Alex Somers, Marela has crafted one of the year's most enjoyably ethereal efforts with her upcoming full-length, All Around Us, a lovely collection of shuffling ballads and near-choral ambience. It possesses countless layers of siren songs, all floating with one another through the deep blue of Somers' soundscapes. Marela will tour with Jenny Hval this August, which should one of the most head-swimming double bills of the summer.
Sounds Like: Say Lou Lou after a long period of immersion in Björk's more abstract later work.
Where to Start: The gorgeously glacial "Surrender," which is most decidedly not a Cheap Trick cover. — ANDREW UNTERBERGER
Mas Ysa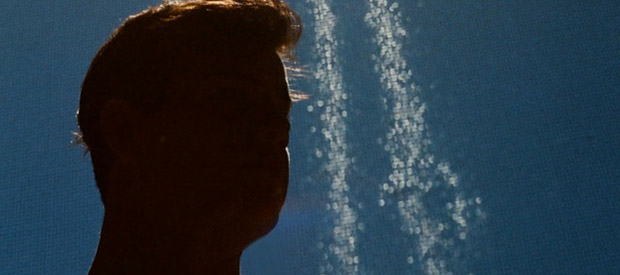 Who: A Montreal-born, Brooklyn-based electro-experimentalist named Thomas Arsenault, who'll fit on your sweaty Friday-night dance playlists with as much ease as he does your John Cage-obsessed friend's Obscure Synth Sounds mix.
Sounds Like: If Wolf Parade's Spencer Krug took up residence at John Zorn's all avant-garde New York City venue, the Stone.
Where to Start: Arsenault's versatile full-length debut, Seraph, drops on July 24 via Downtown Records, but you can hear its tribal thumping single "Margarita."  — RACHEL BRODSKY

M.O.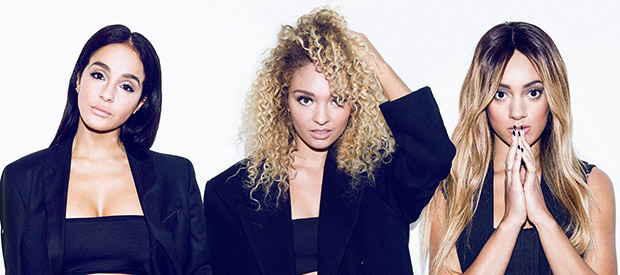 Who: Frankee Connolly, Nadine Samuels, and Annie Ashcroft could've laid back and let themselves just become a product of the girl-group machine, but instead, the trio dip into the genre's '90s past — flecks of TLC show up in their costuming — but remain fixed on the present. Their new one, "Preach," could be the Song of the Summer if enough people take notice: Big, blue, and beautiful, it enlists Starsmith for a searing beat as the ladies seamlessly intertwine harmonies.
Sounds Like: Take the Spice Girls, add some sugar, toss in Little Mix's sass, Fifth Harmony's singing, and Ciara's dancing, with the baggy-pants style of Lisa "Left Eye" Lopes.
Where to Start: "Preach" goes all the way in with its watery, "Drop It Like It's Hot"-worthy plinks and a blast of confident belting. — BRENNAN CARLEY
SOAK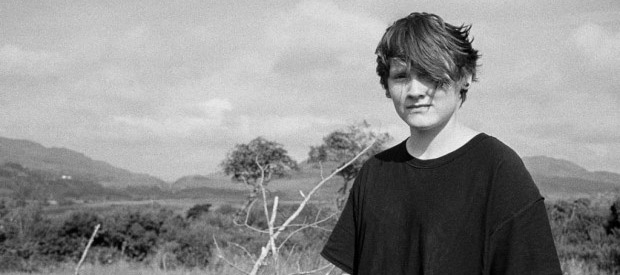 Who: North Ireland singer-songwriter Bridie Monds-Watson's electro-tinged musings delve much deeper than those of her teenaged contemporaries. Alongside her soft-spoken warbles on the misty "B a noBody," Monds-Watson's gentle guitar strums and blocky keyboard progressions capture the gnawing tension behind relationship troubles. In the same breathy haze, "Blud" (off of SOAK's debut LP, Before We Forgot How to Dream, out now via Rough Trade Records) finds those rare moments where the lovelorn artist kicks back and, just maybe, cracks a smile.
Sounds like: Cat Power wailing reedy verses alongside Laura Marling on a rainy day after waking up with inexplicable Derry accents.
Where to Start:  The tear-jerking "Sea Creatures," a highlight of SOAK's iconic gray-scaled airiness and candid vulnerability. — MATT LEVINE
Uniform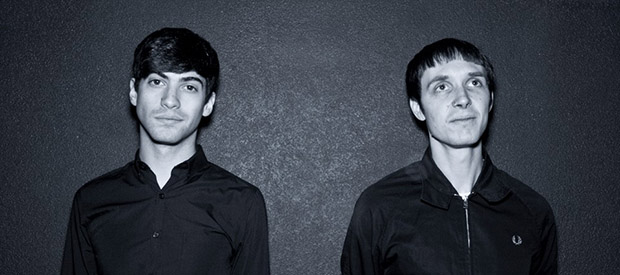 Who: A duo of New York punk veterans who now turn to the nauseating hiccups and stinging static of industrial noise. Ben Greenberg (formerly of the Men) crafts noxious, burbling guitar work and ex-Drunkdriver singer Michael Berdan sands his voice down to brittle, malformed shivs. The pair's debut full-length is called Perfect World, and by the sound of the whole terrifying thing, their idea of utopia still involves a whole lot of plague and pestilence.
Sounds Like: The austere edges of hardcore, blurred and misshapen by a healthy dose of sulfuric acid.
Where to Start:  As with any scary story, you start from the beginning. Perfect World's opening title track is fitting trapdoor into the band's harrowing work. — COLIN JOYCE