When Girlpool's Harmony Tividad and Cleo Tucker turned 18, they packed up, left their native Los Angeles, moved to Philadelpha, and finished their first studio album, Before the World Was Big. "[L.A.] was a cage," Tividad tells SPIN over Skype. "We'd been there our whole lives."
You couldn't blame them for wanting to get out and explore — Girlpool's self-titled EP, released last year, takes an unflinchingly honest look at the duo's surroundings, and challenges its audience to think beyond the status quo. The songs are instrumentally light (just electric guitar and bass), and totally no-nonsense, while covering perennially relevant topics like privilege ("Paint Me Colors"), fear of being perceived as too easy ("Slutmouth"), and finding their sexual freedom ("American Beauty"), among other forward-facing issues.
Tividad and Tucker's direct lyrics ("Don't ever feel imprisoned / Feeling like your mouth is glued tight shut / You were born for a reason"), socially progressive themes, and willingness to be honest about sex and the unfair, genderized implications therein could easily find the pair pigeonholed as Kathleen Hanna-worshiping, riot grrrl-pandering, would-be college freshmen who, instead of picketing on the university quad, take their agenda to the recording studio. But to do that would be to underestimate them as songwriters and as modern feminists, where the idea of gender equality isn't even a question. It's a given.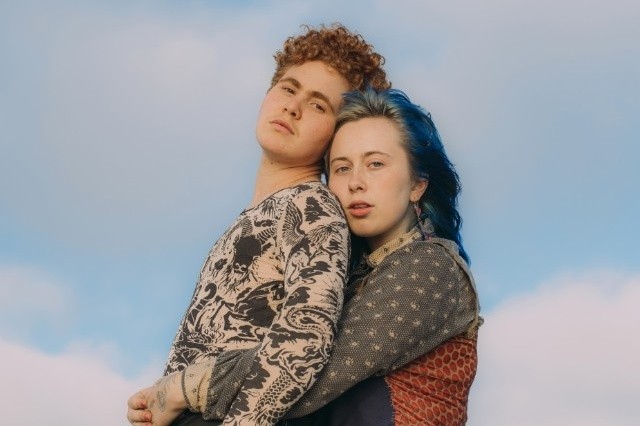 "We just don't identify as a riot grrrl-inspired band," says Tucker. "I think that with any type of label shadows just the rest of our human spirit. There's a lot to who each of us are."
Tividad, meanwhile, points out that while they're naturally into female-fronted '90s Gen X rock projects ("We love the Breeders, Kim Deal is amazing"), they draw the most influence from their friends. "I think community and environment are inspiring — not necessarily musicians, but artistic, creative communities," she says.
If a "creative community" is to be their muse, then Philadelphia, a city that's been home to such D.I.Y. acts as Waxahatchee, Cayetana, Beach Slang, Radiator Hospital, and Swearin', should suit them well. Though Tividad and Tucker won't include any tracks from their EP on Before the World Was Big — which was recorded at the Bathhouse in Philly with Swearin' frontman Kyle Gilbride acting as producer — there will be "a few little touches, a few little sprinkles of different instrumentation and sound." That's immediately evident in album's lead single, "Ideal World," which while still bare, winds down with a flourish of Pixies-ish distortion.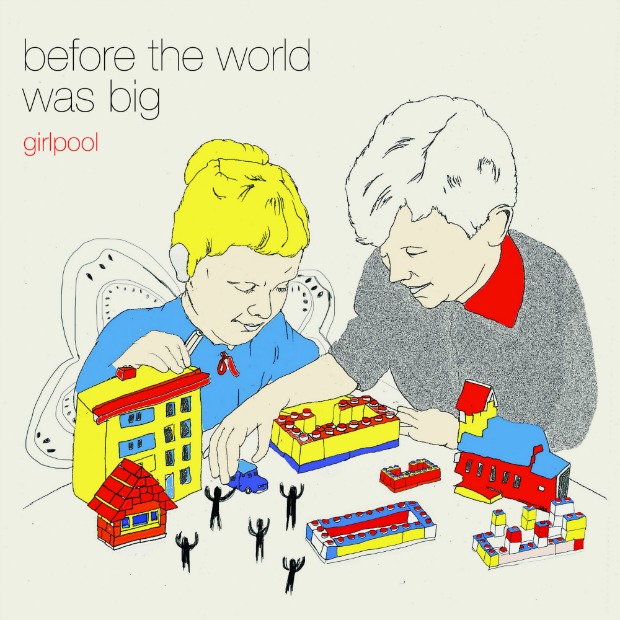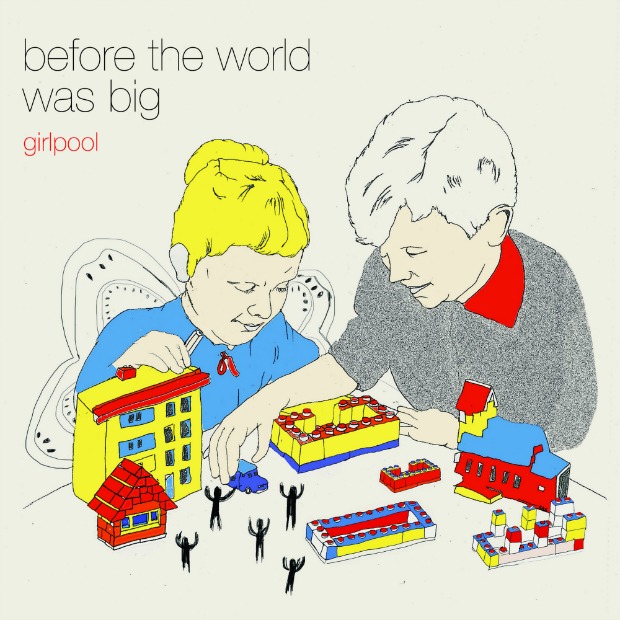 Ironically, Before the World Was Big — which drops on June 2 on Wichita Recordings — is all about the girls' childhoods on the (considerably warmer) West Coast. "It encapsulates living in L.A.," says Tividad. Tucker explains how theirs is a literal title: "Childhood and growing up are reoccuring themes. It's about entering into these different chapters of your life."
"We wrote the title track within the last month of being in L.A., and when we were moving," says Tividad. She continues, noting how writing and recording the record on opposite coasts created an "intense" and "existential" experience. "We finished writing the record in Philly," says Tucker. "The last two songs, which were dear to us, are trying to be reminiscent of our old L.A. neighborhood, but [end up being] more about this new page. The record really encompasses that how we are kind of figuring things out."
That's another aspect of why Girlpool decamped to the East Coast: to figure things out. "Before the World Was Big is a constant feeling. You're constantly developing and changing," says Tividad. "It's kind of about how this feeling of, like, exiting a certain chapter is endless."
"That's exactly what the new record is: searching for identity," she adds. "What we're striving for on the record is just an honest, true projection of a person."