Ryan Hemsworth isn't your typical DJ. He's the type to play an edit of a Kanye West rant to a rave-happy beach crowd in the Bahamas, to redub himself "Shy Diplo" on Twitter and half-seriously request of his followers, "pls send pics of your dog/s to fill my empty soul up with." But in a way, the Canadian producer is merely projecting the reality felt by many artists whose line of work often puts them at odds with their own crowds (hi Deadmau5), and whose purportedly glamorous life frequently feels like a long string of quiet moments — transit, email, eating, waiting, sleeping — the mundanity of which is magnified by the one that everyone gets to see: the show.
The point of all this musing? Hemsworth released a wonderful album last year, Guilt Trips, and we're happy to premiere a late-breaking music video therefrom, for "One for Me" featuring Los Angeles R&B singer Tinashe. The clip is beautifully shot, and captures all of the aforementioned in visually poetic fashion, and it's also "the most boring video possible" according to director Martin C. Pariseau. He and Hemsworth explain the concept below, but the visuals do well on their own — while that breathy voice travels through a soundscape of gushing lightness and echoing exotica, our hero spends time along, hair always tousled like he just got out of bed.
Watch above, read more below, and pick up Guilt Trips via Last Gang Records.
Hemsworth: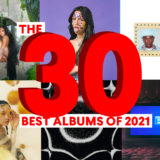 Martin approached me about making "the most boring video for 2014." At this point in my life, I realized it would be a great thing to do because the Super Cool DJ lifestyle is one associated with being the life of the party and never having a dull moment. The truth is that it's mostly made up of moments waiting around and hanging out by yourself. The track itself is already about walking through the middle of a crowd feeling alone. So driving around Montreal in a Lamborghini yawning felt like a good way of showing how awesome and equally solitary it can get sometimes.
Pariseau:
I've been looking to make the most boring video possible for a while now. I then approached Ryan and he talked to me about his life on tour, being a cool DJ, having fans and being more of a geek then a rock star. We were definitely heading in the same direction, so a week later, without any preparation, we shot the damn thing. It was the most relaxed video set I've been on yet, we basically shot what we wanted when we wanted and also played Diddy Kong Racing and Pokemon Snap.