By the time Ryan Hemsworth, tall and strikingly handsome, walks onstage at Manhattan's 88 Palace on a Saturday night in October, it's 3:15 a.m., and the crowd has thinned noticeably despite the arrival of the night's headliner. This is partly because the 22-year-old producer-DJ's set is starting at a time when most people, even on weekends, are slipping into REM sleep, and partly because 88 Palace — a Chinatown dim sum restaurant by day; party venue by night — is an acutely awful venue once you get over the novelty: It is stiflingly hot, the stench of body odor and cigarette smoke in the air is aggressively disgusting, and tonight the dance floor is slick with condensation.
But the few hundred of us who stick around, none of whom appears to be over the age of 28, hear a set grown from the seeds of Girl Talk's pop revolution, Soundcloud's every-remixer-is-a-star worldview, and even Buzzfeed's celebratory nostalgia. This is Hemsworth's aesthetic laid out: He plays popular rap with a curator's edge (two Drake album cuts, two A$AP Ferg tracks, Future's "Honest"), his own reworkings (a "Jersey club" remix of Backstreet Boys' "Show Me the Meaning of Being Lonely," a ghostly flip of Lana Del Rey's "Summertime Sadness"), mid-aughts pop classics (Beyoncé and Sean Paul's "Baby Boy" and R. Kelly's "I'm a Flirt," the latter of which the crowd recognizes a beat too late), and a few tracks that are still able to toe the line between cool and corny (the Postal Service, Katy Perry's "Walkin' on Air.") At a time when EDM continues to tighten its stranglehold on teenagers, Hemsworth's set represents the lingua franca of yesterday's college kids who are now today's young urbanites — the ones turned out by Gregg Gillis and turned on to torrents, Twitter, and Tumblr.
But if Hemsworth is achingly emblematic of a certain type of millennial — anime Twitter avatar, self-styled rap-pun nicknames, a Tumblr description that reads "RYAN HEMSWORTH, BORN ON THE INTERNET" — so is the evolution of his budding career, which is beginning to resemble that of Diplo in its reach: He simultaneously puts out DJ mixes, commissioned remixes, production for rappers, and solo work, like his new R&B-leaning solo album Guilt Trips, out this month.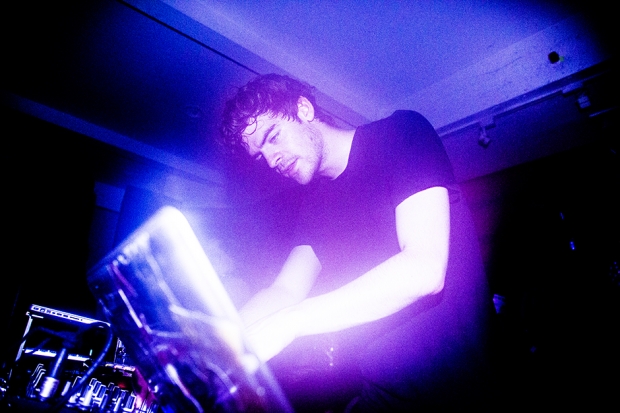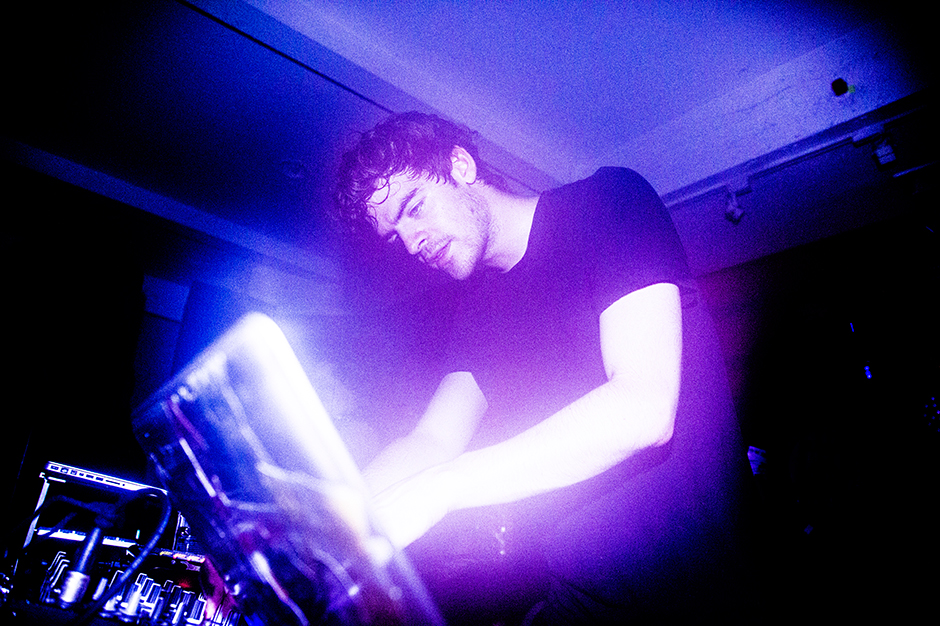 Hemsworth was raised in Halifax, Nova Scotia, a city on Canada's extreme southeastern tip that is not exactly known for its hipness. (No shots, Sloan.) As the youngest of three siblings, his brothers were unsurprisingly his gateway into pop music, introducing him to '90s alternative tentpoles. "I have two older brothers who bought lots of albums, and were into rap and stuff — that was a good entryway, even though I didn't really know what I was hearing," Hemsworth says a few hours before doors open at 88 Palace. "I was listening to Beastie Boys, Radiohead, and Green Day through them. Eventually, I started caring about that stuff. The first album I bought was Californication."
By the age of 13, he had picked up guitar, recording demos at home and playing drums in a band with friends. A few years later he began blogging on Blogspot, and his tastes would soon become shaped by his interactions on the Internet. "I had my group of friends, and that was who I had a band with, but in my city, in real life, we're just friends who play video games together," he explains calmly. "It wasn't a strong, 'Yo check out this album,' passionate music relationship. For me, going home from school and getting on my computer was when I could actually find new shit and get inspired."
It was around this time that a biomedical engineer from Pittsburgh named Greg Gillis christened himself Girl Talk andreleased an album called Night Ripper that quickly convinced kids who grew up on alternative and indie rock that it was okay to like pop, and to affirm so publicly. Hemsworth was only in high school in 2006, but he felt the ripples: "Once I started hearing Girl Talk in high school, people were just embracing [pop]," he offers.
By the time he started DJ-ing parties as a freshman in college, the landscape at liberal art school parties had shifted, but Hemsworth — who describes his early sets as "Passion Pit kind of stuff" — wouldn't arrive at his sound until a few years later. In early 2012, at the tail end of his senior year, he molded Grimes' "Genesis" into a hazy rap beat for the North Carolina MC Deniro Farrar — it is far from Hemsworth's best work, but it is more or less the start of a run of rap productions that have often been sterling.
He actually began producing beats for rappers in 2011, when he reached out to the Bay Area's Shady Blaze (who Hemsworth discovered by reading the Tumblr of the rap blogger Andrew Noz) about working together. The two completed the collaborative album Distorted, but the project is indicative of a producer taking his first shot: The beats shift jarringly from grime-influenced chaos to rips of Southern rap to Clams Casino's blown-out distortion. But Distorted helped him connect to other rappers, mainly Farrar, a rapper from Charlotte who works frequently with producers like Hemsworth, Friendzone, and Blue Sky Black Death — young dudes, mainly white, with whom he connects online.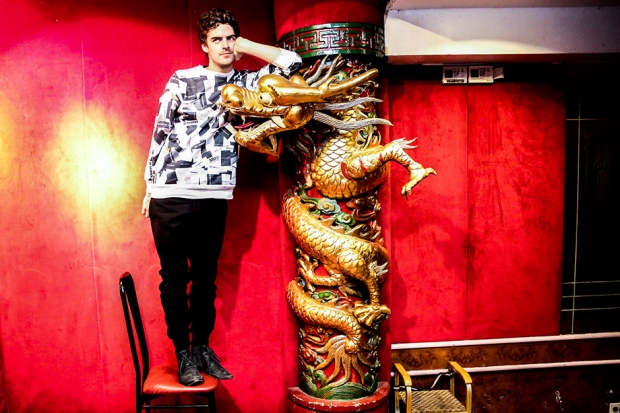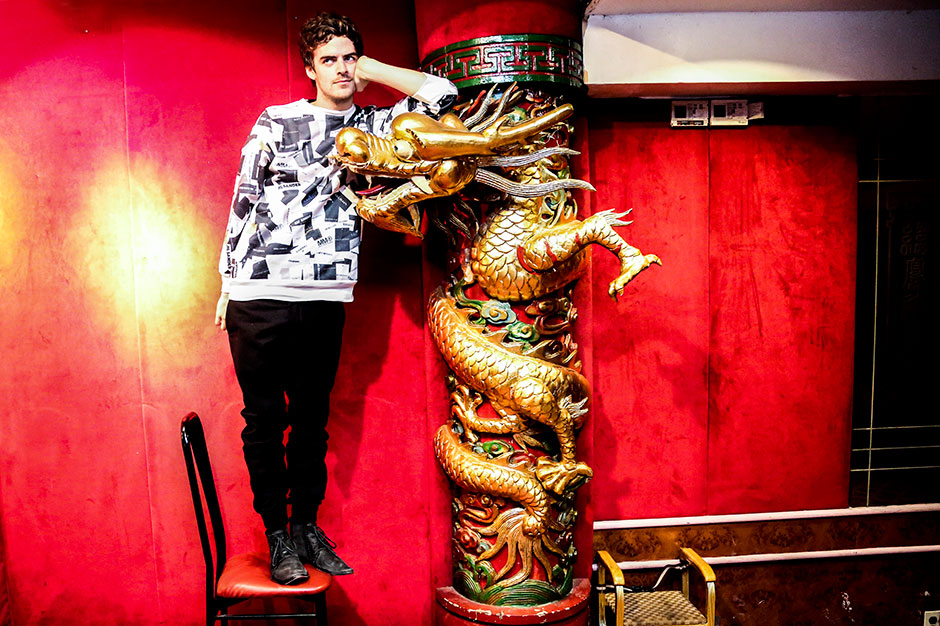 Farrar's best songs are produced by Hemsworth: 2012's "No Games," in which he raps about the stress in his life over a beat that lets the spirit of Kanye West's wailing soul samples permeate the ghostly emptiness of Clams, or this year's "Big Tookie," a song filled with threats of violence but nonetheless backed by a keyboard loop that mostly paws at your face. The Charlotte rapper sees a distinct singularity in the beats he hears from the kid from Nova Scotia.
"There's really something different — like a breath of fresh air," Farrar says of Hemsworth's beats from over the phone as he shuttles between events at New York City's CMJ Music Marathon. "There's been the same 808's, breakdowns, kicks. [Hemsworth's beats] are really different."
Hemsworth cites dance producers like Rustie and Hudson Mohawke (who either dabble in rap production or load their DJ sets with hip-hop hits) plus rap minimalists like the Atlanta keyboard maestro Zaytoven or Los Angeles' DJ Mustard as guys who are helping to shape the sound of his beats. But as he absorbs more and more music, "My stuff is generally changing a bit," he says. "Mostly because I go through phases where I'm just listening to Bright Eyes, or only listening to Gucci Mane. I'm naturally going to make stuff that uses those elements, or shares sounds that those songs have. I'm a product of whatever is in my iTunes."
A decade ago, Farrar's music likely would have sounded different, maybe like that of fellow North Carolinian Petey Pablo, whose albums were influenced as much by gospel as by crunk music. Farrar is writing records that are thematically aligned with traditional Southern rap — hell, "Big Tookie" is basically the sequel to Rick Ross' "B.M.F. (Blowin' Money Fast)" — but his choice of production, led by Hemsworth, is totally different. Whether this development — would-be street rappers courting hipster audiences — is something to celebrate, lament, or begrudgingly accept is mostly a matter of personal preference, but the artists involved see it as a positive movement.
"If it wasn't for music, I don't think we ever would have crossed paths in life," Farrar admits. "There would be no reason to, almost. Music unites different cultures, and brings people that wouldn't have crossed paths together. It's crazy, but it's a beautiful thing." Another Bay Area rapper named 100s is vaguer, but on the same wavelength: "At first, maybe a year ago, maybe it was like, 'Oh shit, this is different'," he says about hearing beats from producers like Hemsworth. "But now, there's so much shit going on."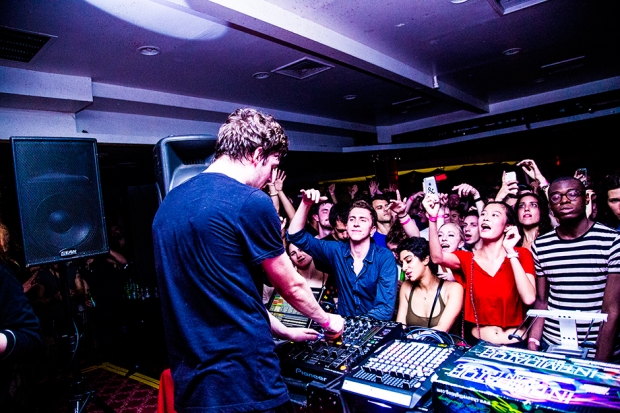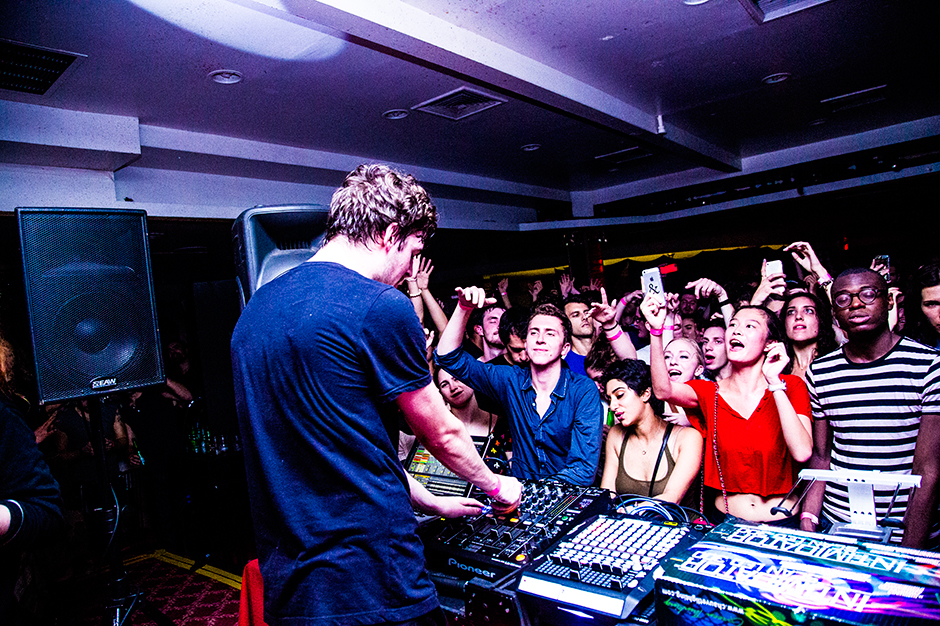 Of course, the barriers between race, class, culture, and sound in rap music have been collapsing for a while. As Stereogum's Tom Breihan points out, it's hard to draw a line that separates the sound of contemporary mainstream rap from the "cloud-rap" scene that Hemsworth emerged from. The British producer SKYWLKR, for instance, helmed the majority of Old, the new album from Danny Brown, a rapper who still resides in one of Detroit's most beaten down neighborhoods. Rihanna, one of our true global pop icons, stars in the recent video for A$AP Rocky's "Fashion Killa," a track that was produced by Friendzone, two Xiu Xiu fans from San Francisco. 100s, an Oakland native who has adopted the persona of a slick Compton pimp, says that the lightly funky "Hemsworth Outro" is one of the "defining records" of his breakthrough mixtape, Ice Cold Perm. Rap music infiltrated suburbia many years ago, but a new generation of artists have helped suburbia infiltrate rap music.
Hemsworth recognizes himself as an interloper of sorts, but that's what he finds exciting. "I feel like it's a little bit of an outsider looking in," he explains of his "Jersey club" remix of the Backstreet Boys, a track that adopts the name of a scene that he is certainly not a part of. "That's when it could be refreshing. Yung Lean, who's making rap, learned English from rap. He doesn't fully grasp everything he's saying, but there's something refreshing about that. Almost accidental music is really exciting to me. That's how I feel like a lot of my stuff comes together. It's just messing around, and then, oops, something cool happened."
So where does it all connect? Hemsworth says he identifies with rappers like Drake and Future, both of whom also have a distinct streak of melancholy in their music. "With those rappers, when they gravitate more toward emotional rap, and actually say shit but not in a conscious-rap way, that's generally my world as well," he says. "Whenever I listen to Drake or Future — those guys, I feel like I could be producing for them."
And though Hemsworth builds relationships online, he isn't an insular weirdo. Rappers he has worked with speak of bonding with him easily. "The vibe is good — he's really positive," Farrar says. "He always has positive shit to say. He's laid back. You know what's crazy? I'm really into politics. When we met, we were smoking out of a [vaporizer] and watching the fucking presidential debate." Squadda B of Bay Area duo Main Attrakionz echoes that sentiment: "He could be a rapper himself. He's got that personality."
But Hemsworth still has work to do. He has emerged at a period when his blending of emotional rap, featherweight R&B, rearview-looking pop, and hyper-current dance trends is en vogue, and where collaboration is as simple as a Twitter DM. But the road from being a cultural avatar to a flourishing career is not as easy as Diplo has made it seem. At 88 Palace, when Hemsworth brings out the rapper Kitty to perform a new track off Guilt Trips called "Day Night/Sleep/System," it's almost 4:30 a.m. When the duo finish, only a few dozen people still remain. Timing, as they say, is everything.