Back in June, SPIN published The 30 Best Albums of 2021 (So Far), rounding up everything from mainstream rock to experimental hip-hop. Six months later, we're back with our year-end recap — and it's interesting how, even though the stylistic balance has stayed consistent, the picks themselves haven't. While this list also covers a lot of ground, only six of those earlier records wound up in our final tally.
Below, you'll find massive R&B collaborations (Silk Sonic), trendy pop breakouts (Olivia Rodrigo), big-ticket indie-rock (The War on Drugs), prog-metal giants (Mastodon), and acclaimed indie-rap (Benny the Butcher & Harry Fraud). Looking back at Pandemic Year Number Two, when the music industry forecast seemed to shift on a daily basis, perhaps these changes are only fitting.
30. Silk Sonic – An Evening With Silk Sonic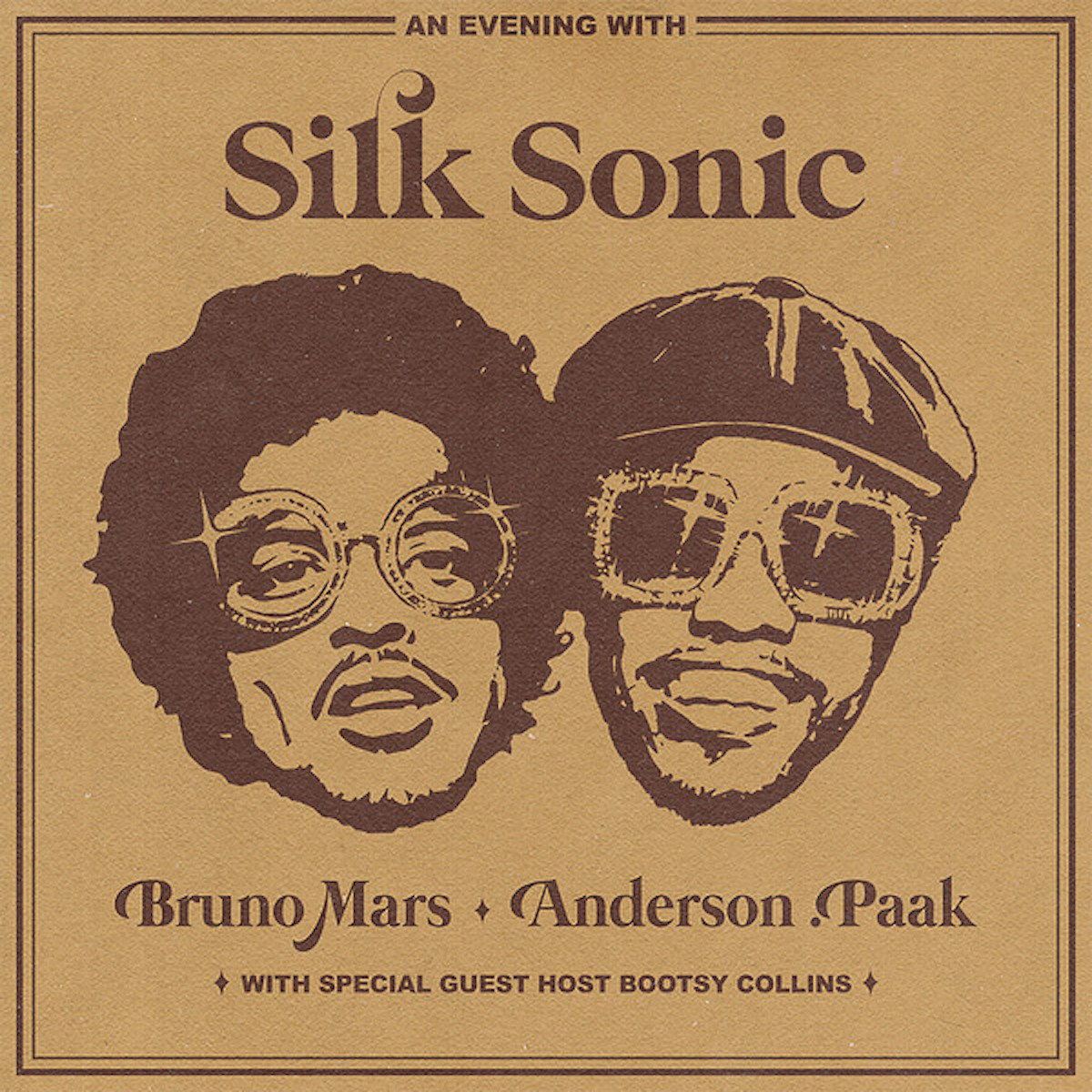 Silk Sonic is a sort of fan-fiction take on late '60s/early '70s soul and funk — a hi-fi tribute from Bruno Mars and Anderson .Paak to some of popular music's most lavishly produced grooves. There are swellings strings and twinkling glockenspiels and Bootsy Collins cameos and swooning falsettos — this level of hero worship could have been gimmicky in the wrong hands, but they're so devoted in their quest that every gesture feels reverent. The string-swaddled, rose-petals-in-the-bathtub ballads "Leave the Door Open" and "Smokin Out the Window" have earned the most attention, but there are more dimensions here — like the hard-funk hip-hop of "Fly as Me" and "777," both perfect showcases for .Paak's dazzling drum breaks. – Ryan Reed
29. Your Old Droog and Tha God Fahim – Tha YOD Fahim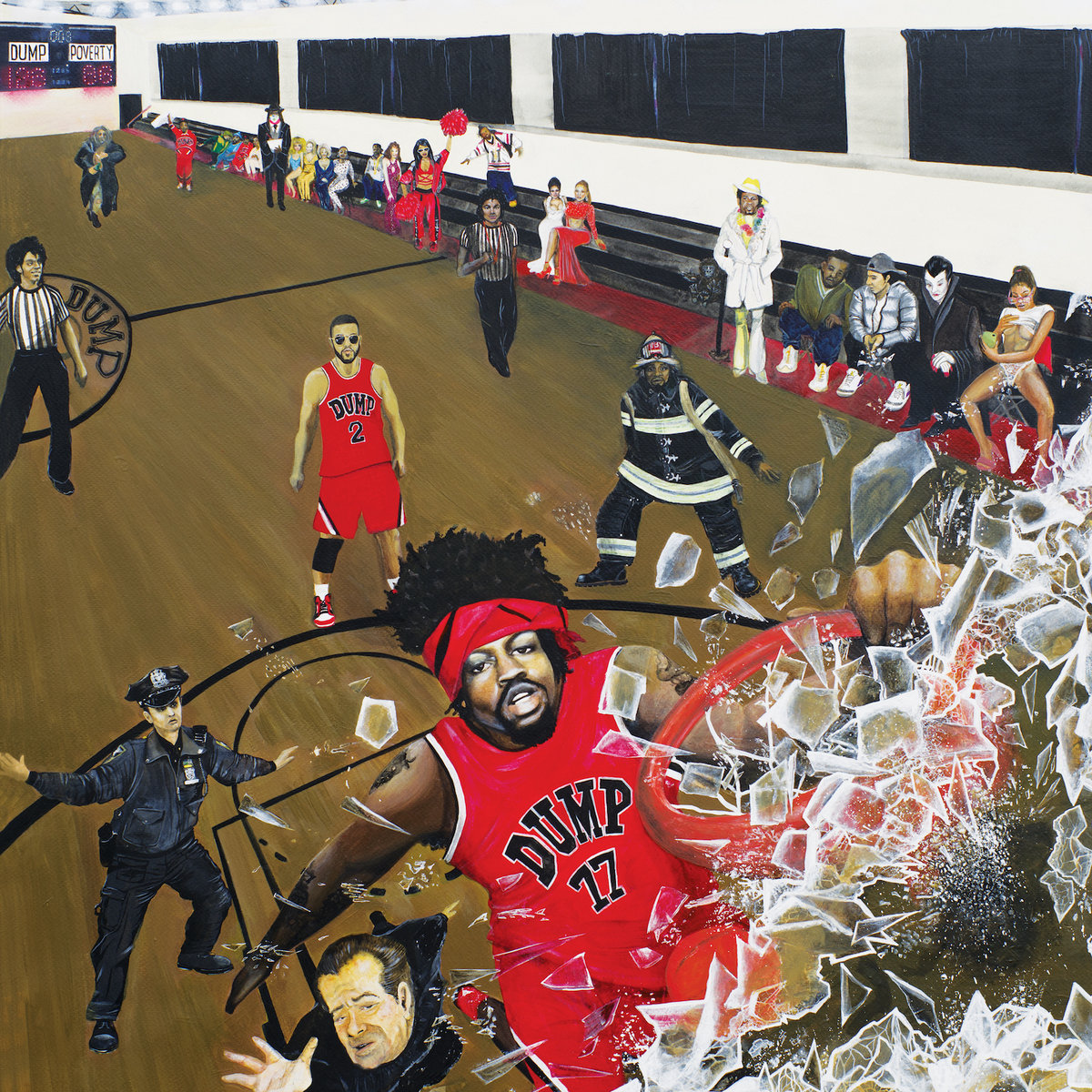 The cover art for Tha YOD Fahim shows an illustration of Your Old Droog and Tha God Fahim hooping for the crowd and breaking glass backboards. Indeed, their collaboration amounts to a 45-minute shootout, as the industrious New Yorkers unfurl their flyest flows over lo-fi, sampled loops, utilizing track titles like "Charles Barkley" and "WNBA." The duo eventually plumb deeper fare than simply spittin' syllables, from the meaning-of-art explorations of "Disney World" to the melancholy yearning of "Questions." These thoughtful moments make the project more than just a regular-season scrum. – Mosi Reeves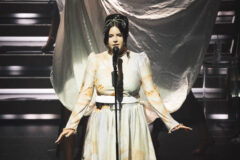 28. Xenia Rubinos – Una Rosa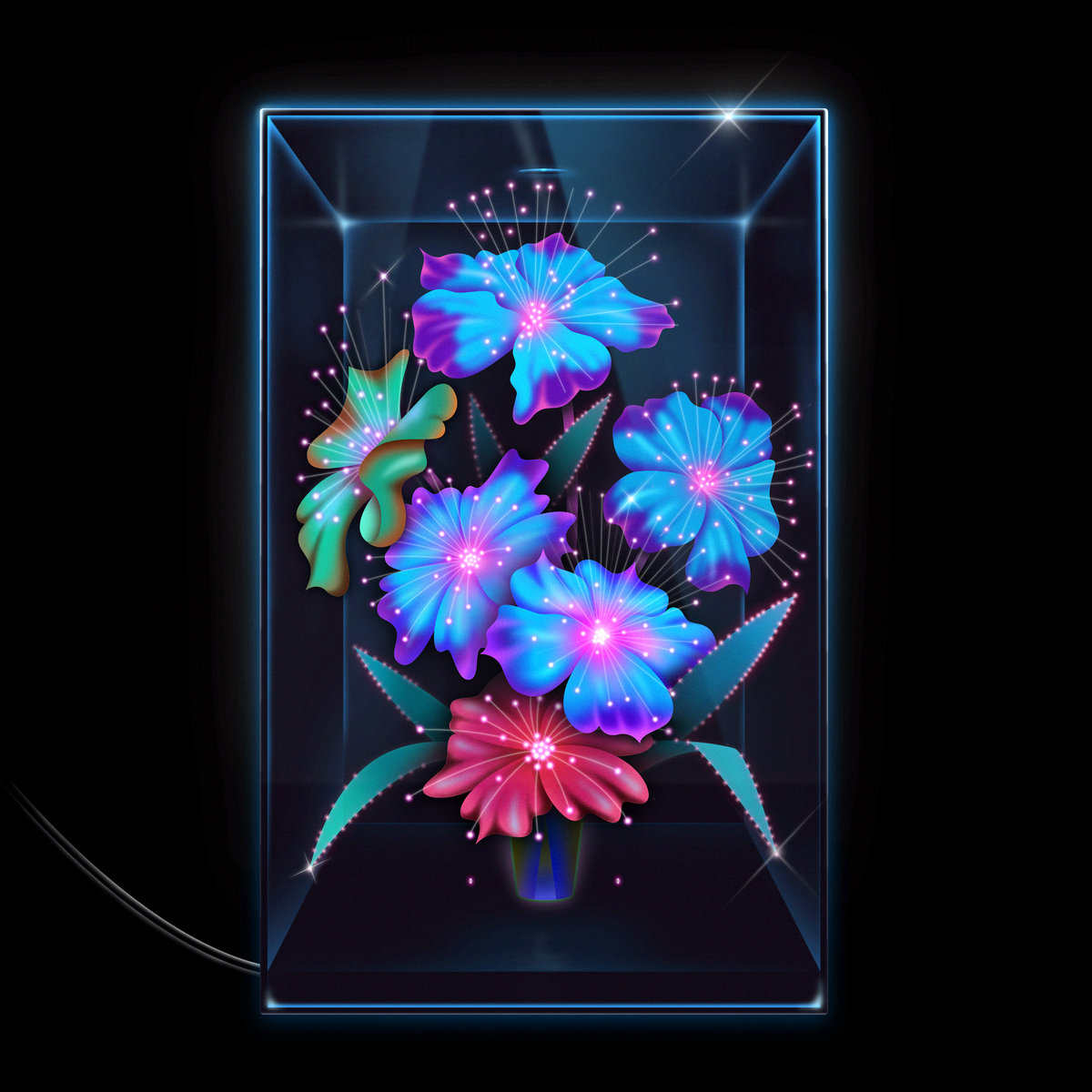 Hip-hop, salsa, and underground electronics link up like the most New York City superhero posse ever on Xenia Rubinos' first LP in five years — and they might save your life. Unexpectedly catchy hooks and startling beats animate Una Rosa, an album haunted by a galvanizing, coldly righteous political conscience. The sounds tend to serve her ideas: On "Who Shot Ya?" she interpolates "I Shot the Sheriff" and sings, "Babies locked in cages / Dare to dream / And they still not free," before an Afro-Latin snippet collides with a nasty club beat — suggesting that the future is now, but so is the past. – Beverly Bryan
27. Dream Unending – Tide Turns Eternal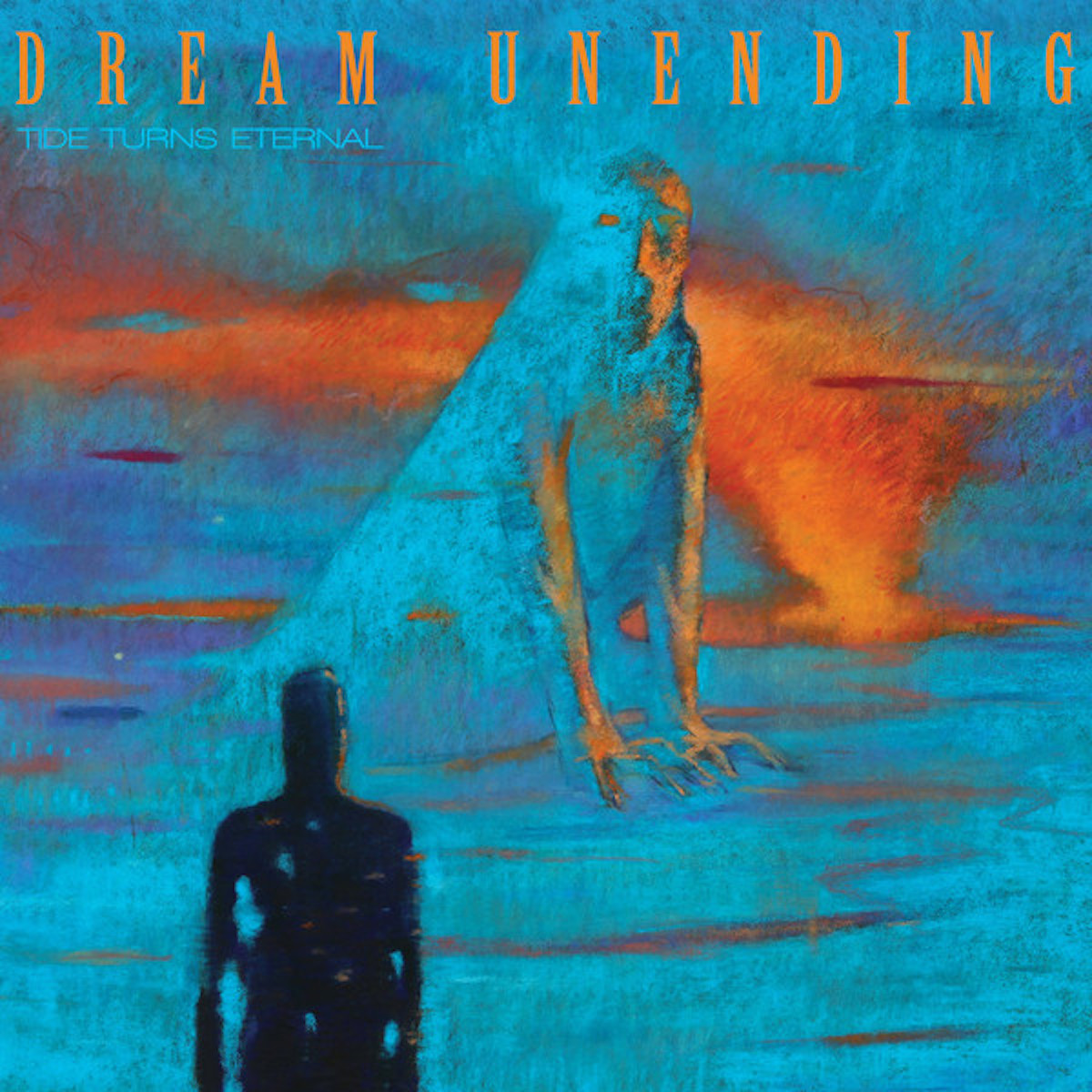 Every Justin DeTore project is guaranteed heat, but Dream Unending's debut is his crowning achievement. With Tomb Mold's Derrick Vella on guitar, they honor and transcend the Peaceville Three sound, making death-doom where agony and bliss become a vast ambrosia bath. Vella's crisscrossing crushing gothic doom riffs and Gilmour-esque leads, combined with DeTore's ghostly growls and patient battery, ensure total immersion. And yet Tide Turns Eternal is surprisingly brisk — DeTore's hardcore roots wouldn't allow it — but the massive title track and "Dream Unending" could both be twice as long and still demand repeat listens. Longform doom has found an audience beyond diehard metalheads before, and if there's another album to cross over major, Eternal is it. – Andy O'Connor
26. Ka – A Martyr's Reward
"Happy I'm here to tell my story, just sad it's fact," Ka mutters three songs into A Martyr's Reward, the sinuous latest LP from the 49-year-old rapper and firefighter. The line encapsulates the spirit of Ka's quietly captivating rhymes: gruff, detail-rich dispatches from the streets of Brooklyn, set to drumless loops that rise and dissipate like clouds of fog. Every Ka song is a survival story, whether he's chronicling his childhood poverty ("Having Nothin'"), recalling run-ins with corrupt cops ("I Notice"), or reminding us of his service on 9/11 ("With All My Heart"); and every album a means of grappling with the rough lessons of his past. A Martyr's Reward arrived a year after 2020's career-best Descendants of Cain, and even as Ka works on his own, largely outside of the music industry, he solidifies his place as one of the most singular voices in underground rap. – Zach Schonfeld
25. Lana Del Rey – Chemtrails Over The Country Club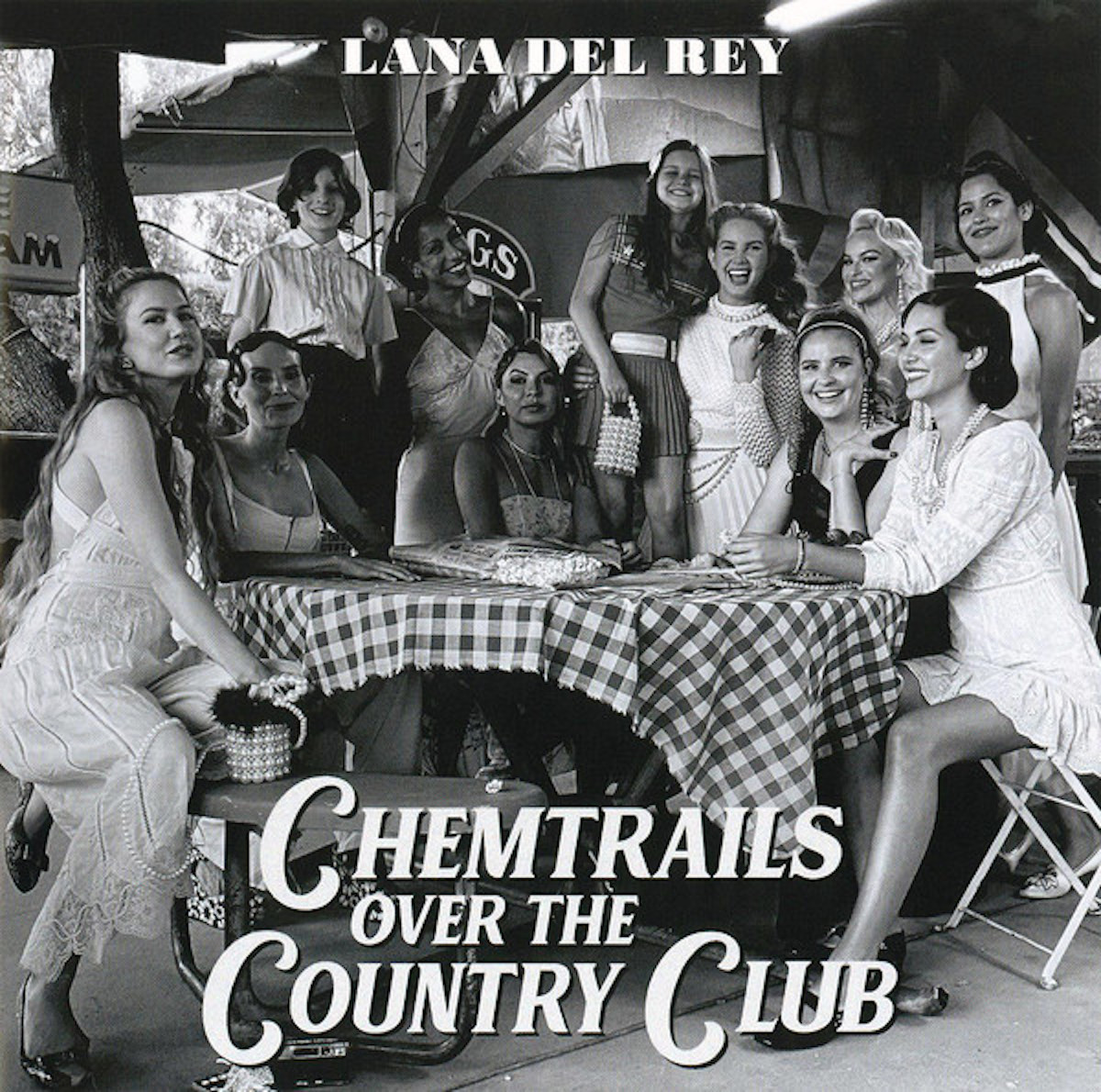 How do you follow a towering achievement like Norman Fucking Rockwell? For most, it would be a daunting task. But Lana Del Rey spent the year running victory laps around her catalog's previous crown jewel, releasing not one but two gorgeous records: Chemtrails Over the Country Club and Blue Banisters. The former is particularly evocative, adding a disarming vulnerability and intimacy to her sprawling, melancholy melodrama. In many ways, the album is as fraught and fragile as the cultural climate it was made in, making it the perfect soundtrack for world-weary romantics in 2021. – Jessica Gentile
24. King Gizzard & the Lizard Wizard – Butterfly 3000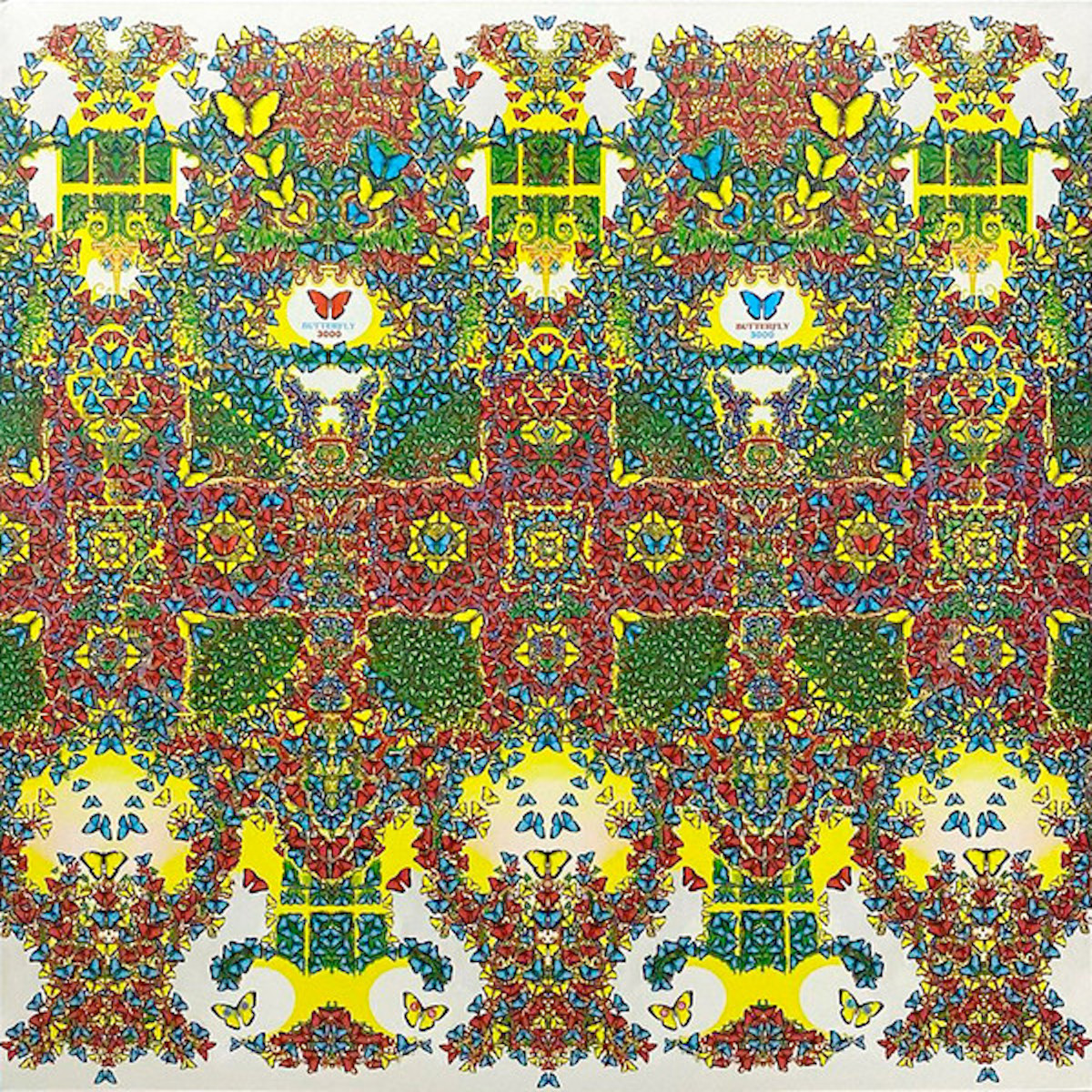 Stu Mackenzie, King Gizzard's frontman and chief mischief-maker, tweeted in May that Butterfly 3000 is his "favorite" of their many, many albums. Even calling it his favorite recent Gizz LP would have been a bold statement — the Australian psych shapeshifters have issued 18 full-lengths in less than nine years (two in 2021, including February's L.W.). But what felt like pre-release hype, an artist high on his own supply, turned out to be warranted self-praise: Butterfly, their most cohesive record since the full-prog excursion of 2017's Polygondwanaland, sequences 10 synth-stacked cuts into one 43-minute fantasia — at turns danceable ("Catching Smoke") and unnerving ("Blue Morpho"), sometimes both at once ("2.02 Killer Year"). – R.R.
23. Mustafa – When Smoke Rises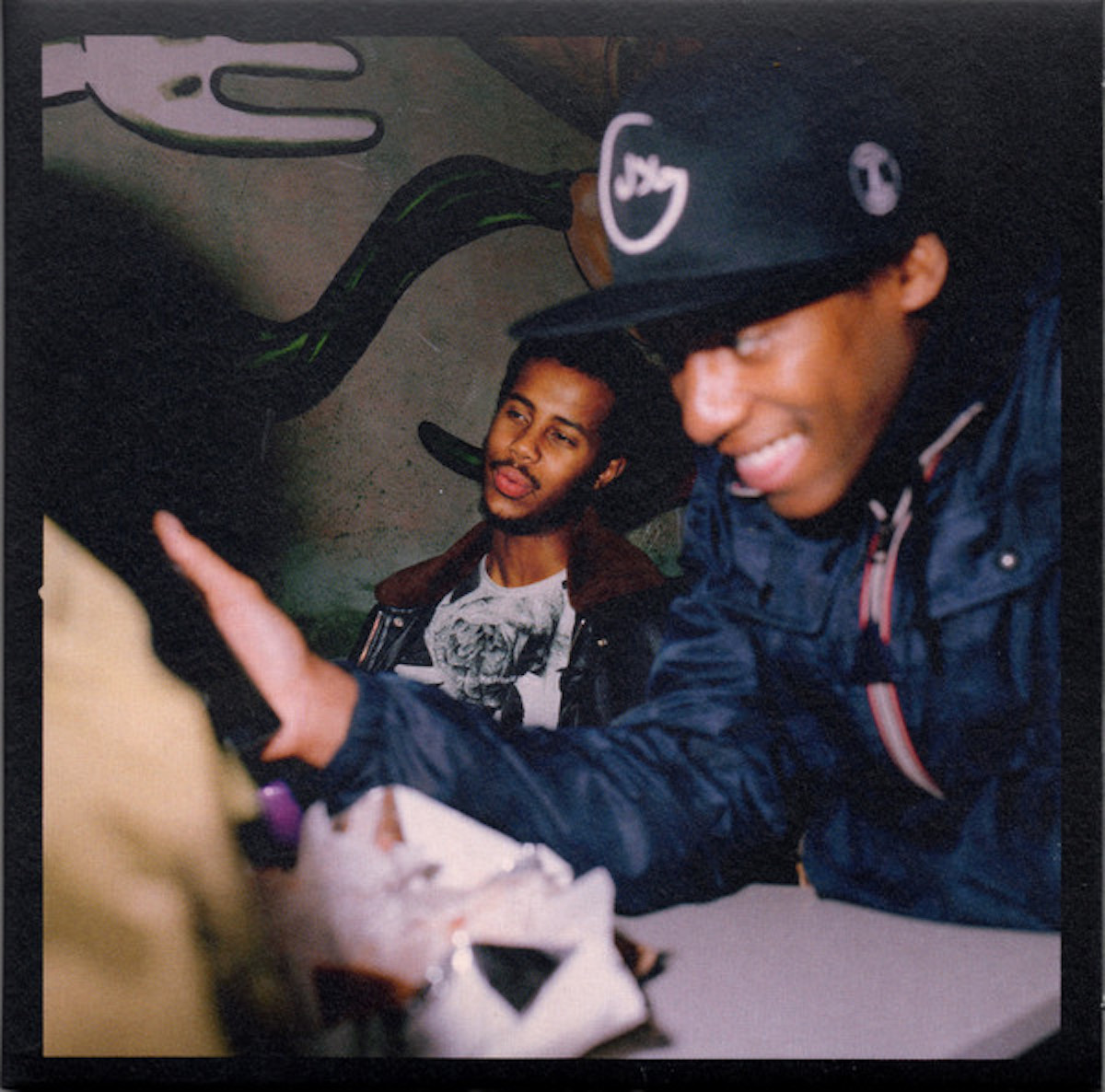 On Mustafa's impassioned debut album, grief gets the necessary space it's rarely allowed in modern life. The Toronto songwriter explores sorrow in Regent Park, a housing project inhabited by people who especially don't get time to mourn. In Mustafa's songs, his heartache of losing friends to violence, and for a whole community he can't protect, expands and rises above the crush of the everyday. With a soulful voice and minimal electro-acoustic production, he creates the necessary room to question, to search for hope and make meaning, and embrace others who are grieving, if only with his formidable spirit. – B.B.
22. Spirit of the Beehive – ENTERTAINMENT, DEATH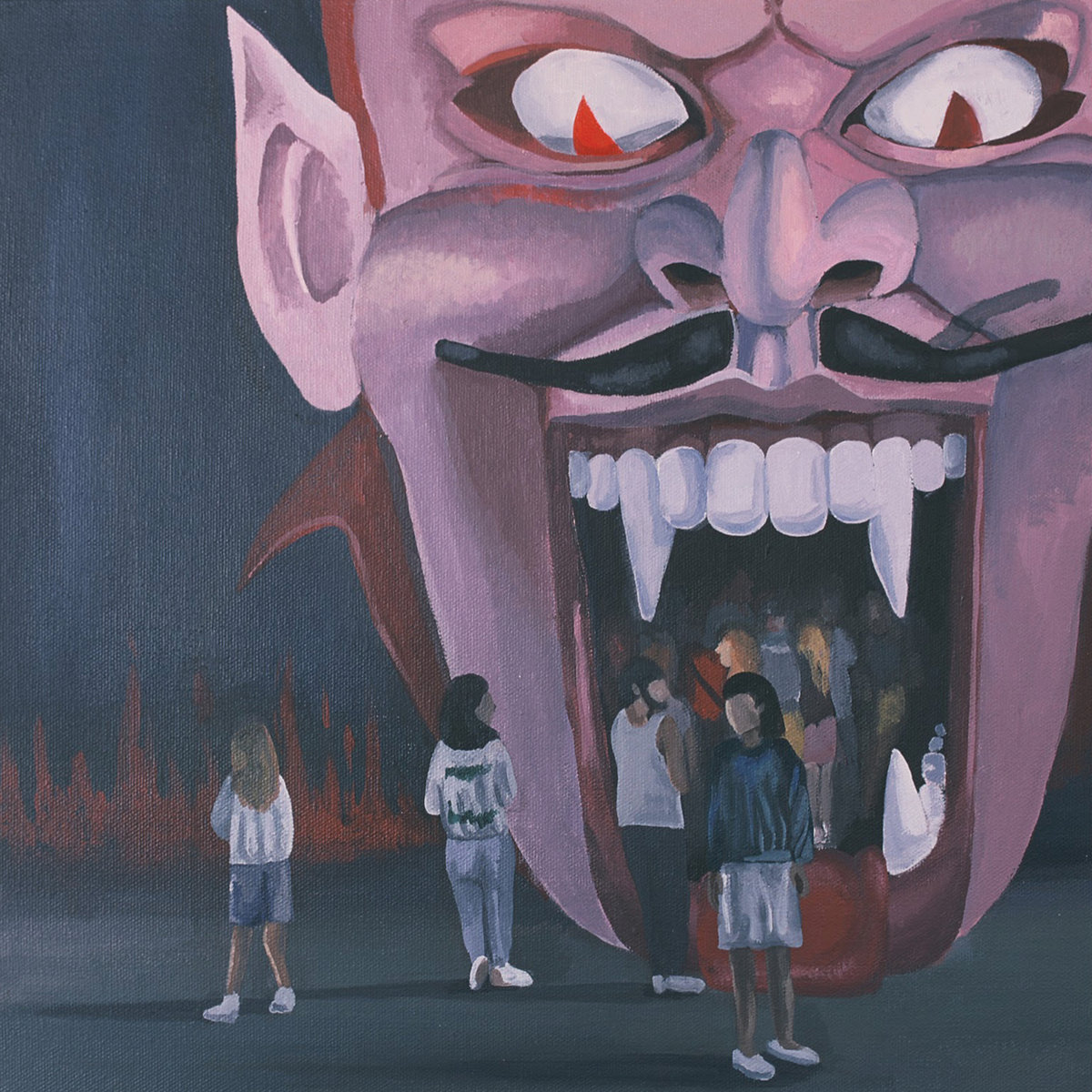 Making music in the algorithm age, where easy accessibility and mass appeal reign, can be demoralizing. In Spirit of the Beehive's eyes, the only reprieve from this ceaseless expectation of entertainment would be death. That's the idea behind ENTERTAINMENT, DEATH, the Philly band's fourth LP — on the first song, "ENTERTAINMENT," the album's narrator dies in a car crash. From there, the band challenges and takes to pieces every idea of what entertainment is. From the sinister dance track "THERE'S NOTHING YOU CAN'T DO" to the multi-genre rollercoaster "I SUCK THE DEVIL'S COCK," it's an unnerving, disorienting ride that will never give you what you want — and still, it's entrancing, pulling you in over and over again. – Mia Hughes
21. St. Vincent – Daddy's Home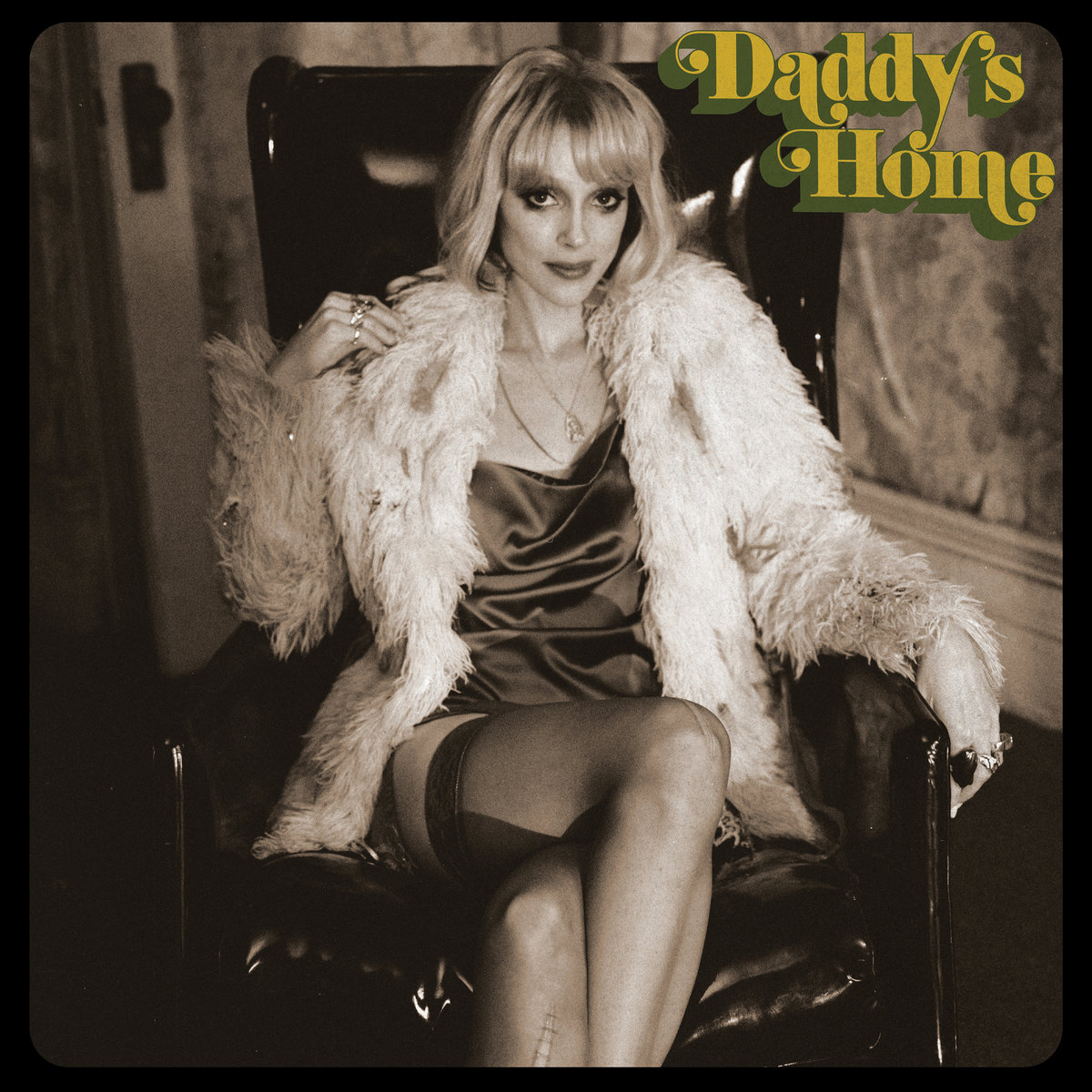 Despite a release somewhat marred by overzealous, hyper-stylized marketing, St. Vincent's latest album exemplifies her elite talents. The '70s-evoking songs on Daddy's Home — at times gauzy, bluesy, or shredding — reflect an artist solely in control of her work, never afraid to snarl or shout. And that control doesn't slip as she lyrically transforms from smug to sincere. She's tongue-in-cheek "signing autographs" in her father's prison's visitation room, but later worries about having her own child: Will she make the same mistakes her father did? Annie Clark's work is authoritative, thoughtful, and cruel — for her, genre is becoming immaterial. – Caitlin Wolper
20. Indigo de Souza – Any Shape You Take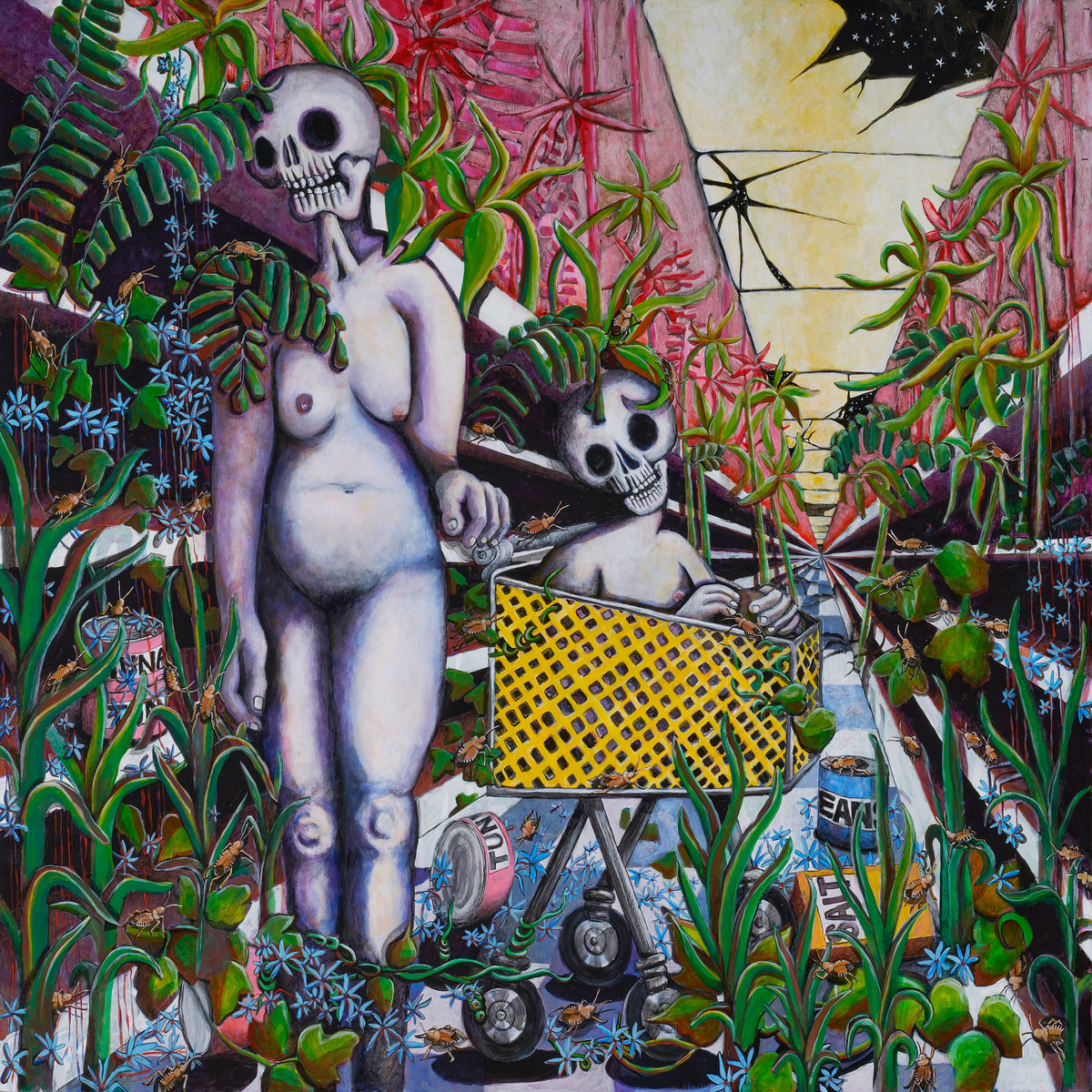 "Hold U," a highlight from Indigo de Souza's second album, honors Prince with funky guitar and tender vocals — but most songs on Any Shape You Take don't sound like that. Really, most of the songs don't sound like any of the others, a fact that cements de Souza as one of indie rock's most interesting new forces. On "Pretty Pictures," she's honest and tuneful as Exile in Guyville Liz Phair; "Real Pain" is unhinged psychedelic bedroom rock; "17" is electropop worthy of The Postal Service. The through-line is a happy marriage between old-fashioned indie grit and no-fucks-given Gen Z creativity. – B.B.
19. Injury Reserve – By the Time I Get to Phoenix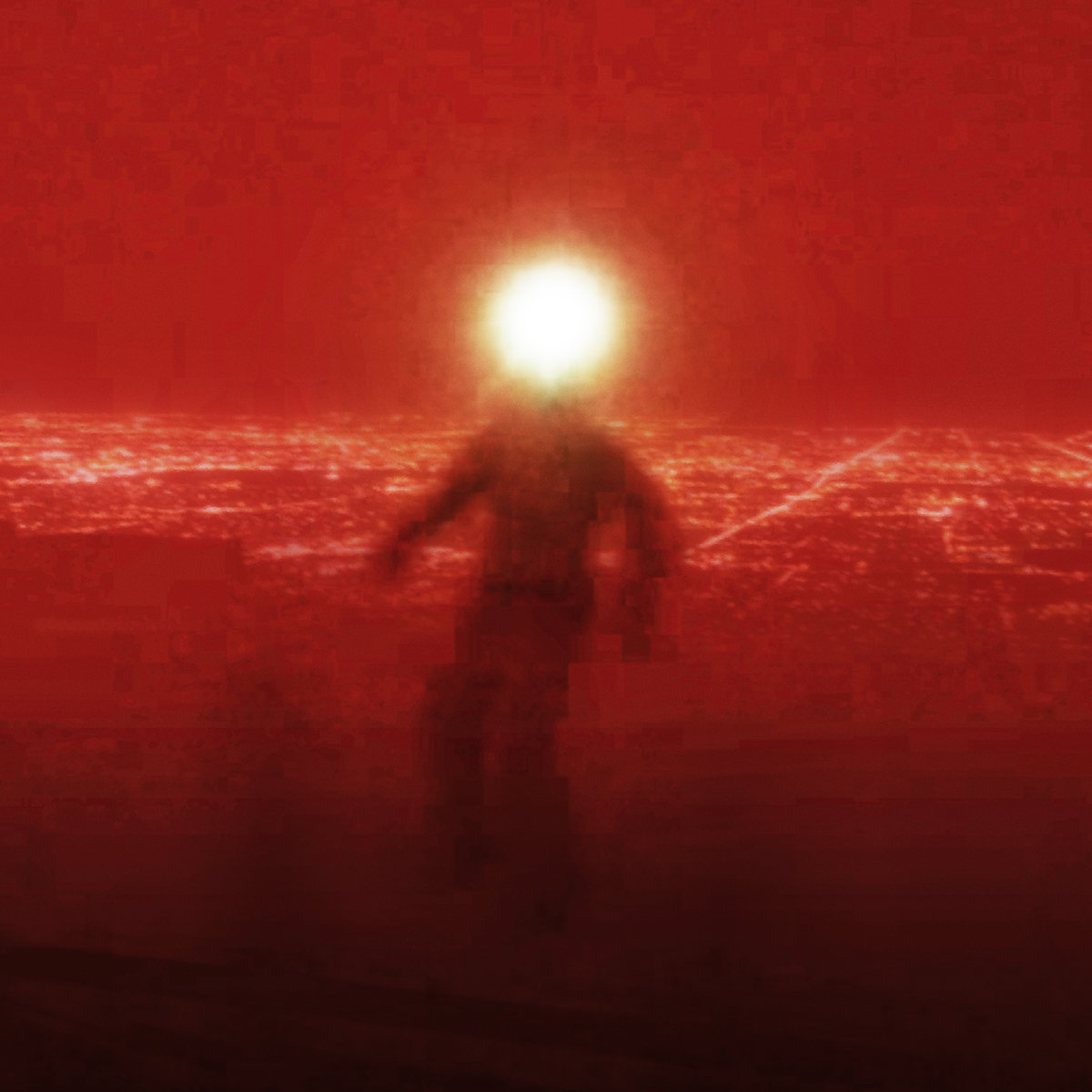 On Injury Reserve's second full-length album, the duo offer a blurry, tweaked metaphor for a year in which several rap luminaries died in untimely fashion. Tracks like "Wild Wild West" and "Smoke Don't Clear" include vocals from rapper Steppa T. Groggs, who died last year at age 32. But there are also anguished numbers like "Knees," where rapper Richie with a T harmonizes, "Knees hurt 'cause I'm grown"; and "Bye Storm." Even straight-up braggadocio like "Postpostpartum" and the idea of "birthin' niggas" is blighted by the effects of aging and survivor's guilt. It's a snapshot from a time of trauma. – M.R.
18. Altın Gün – Yol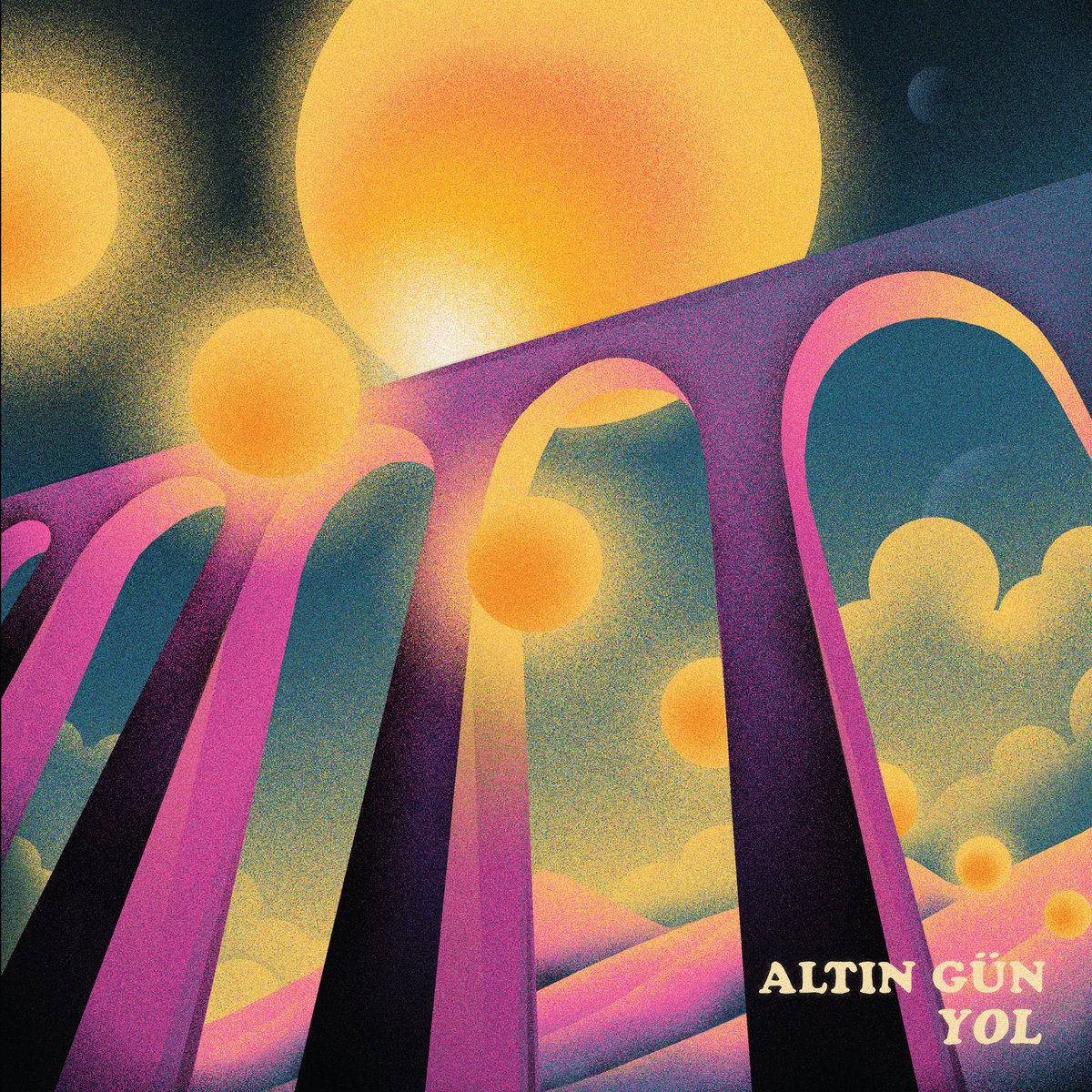 We've sung Altin Gün's praises frequently throughout the year, but it's easy to see why: there isn't a contemporary band that makes music quite like theirs. The sextet's members literally span the globe (the current lineup hails from the Netherlands, Turkey, and Indonesia); and their third LP, Yol, is absurdly eclectic, reinventing traditional Turkish folk tunes with elements of psych-rock, synth-pop, dark-wave, and disco-funk. The results are wholly original, and transportive, making Yol one of 2021's genuinely welcome surprises. (Also: Don't sleep on their second 2021 album, the Bandcamp-only Âlem, which benefits nature protection organization EarthToday.) – J.G.
17. Arlo Parks – Collapsed in Sunbeams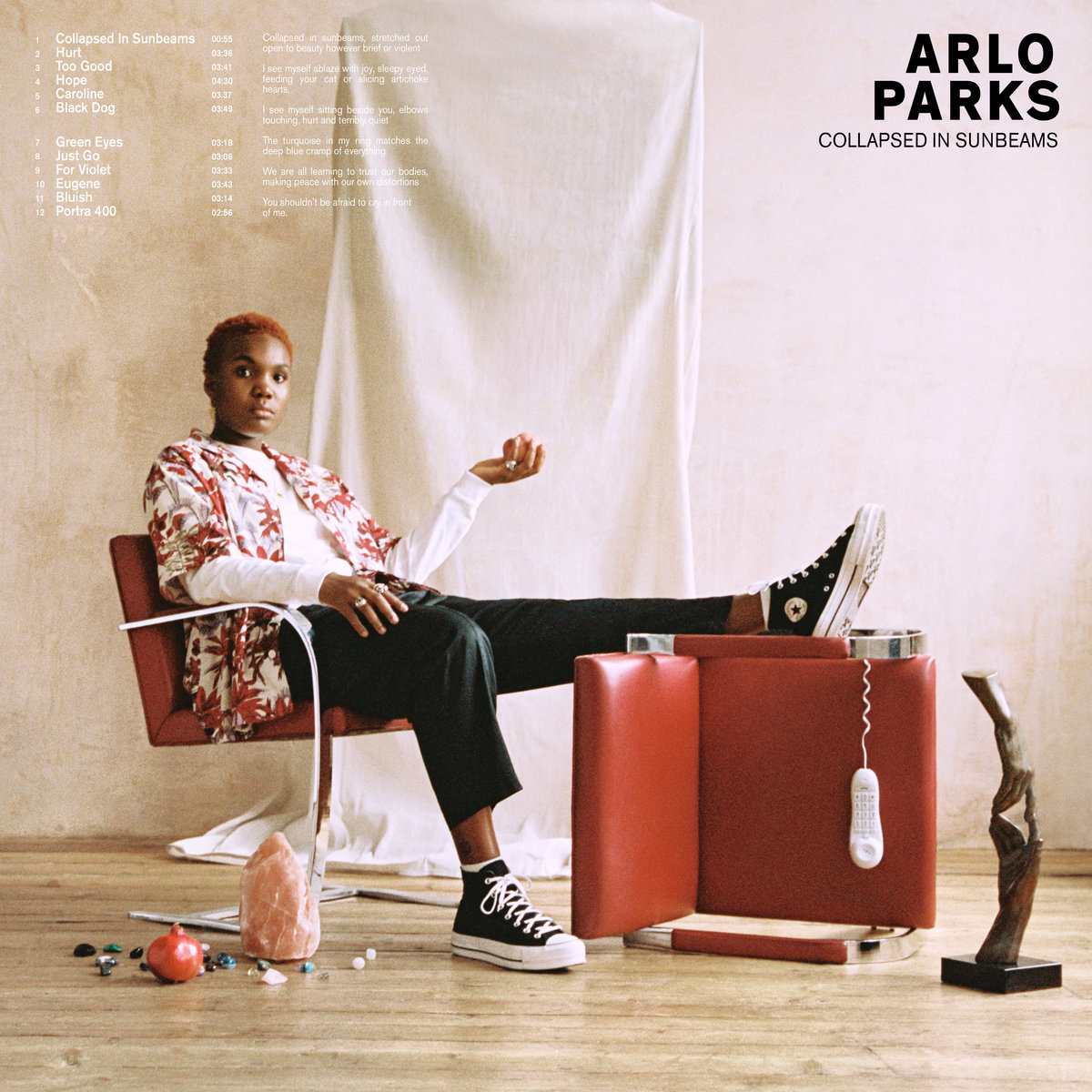 Arlo Parks — one of SPIN's 20 Most Interesting New Artists of 2020 — released this year's first sensational indie-pop record with January's breezy but weighty Collapsed in Sunbeams, seamlessly melding bedroom pop, R&B, jazz, and rock. The album was a beacon in our dark pandemic winter, as Parks (born Anaïs Oluwatoyin Estelle Marinho) offered a soothing voice and measured messages for her troubled Gen-Z pals. "Just know it won't hurt so much forever," she sings on "Hurt," one of several songs unpacking depression and sexual identity. "Eugene" explores the idea of Parks, who is openly bisexual, falling in love with a straight friend. And the hooky "Caroline" is more playful, a vignette born from Parks' real-world observation of a couple quarreling on a city street. The instrumentation is minimal but affecting, deftly supporting Parks' poignant perspective. – Bobby Olivier
16. Armand Hammer & The Alchemist – Haram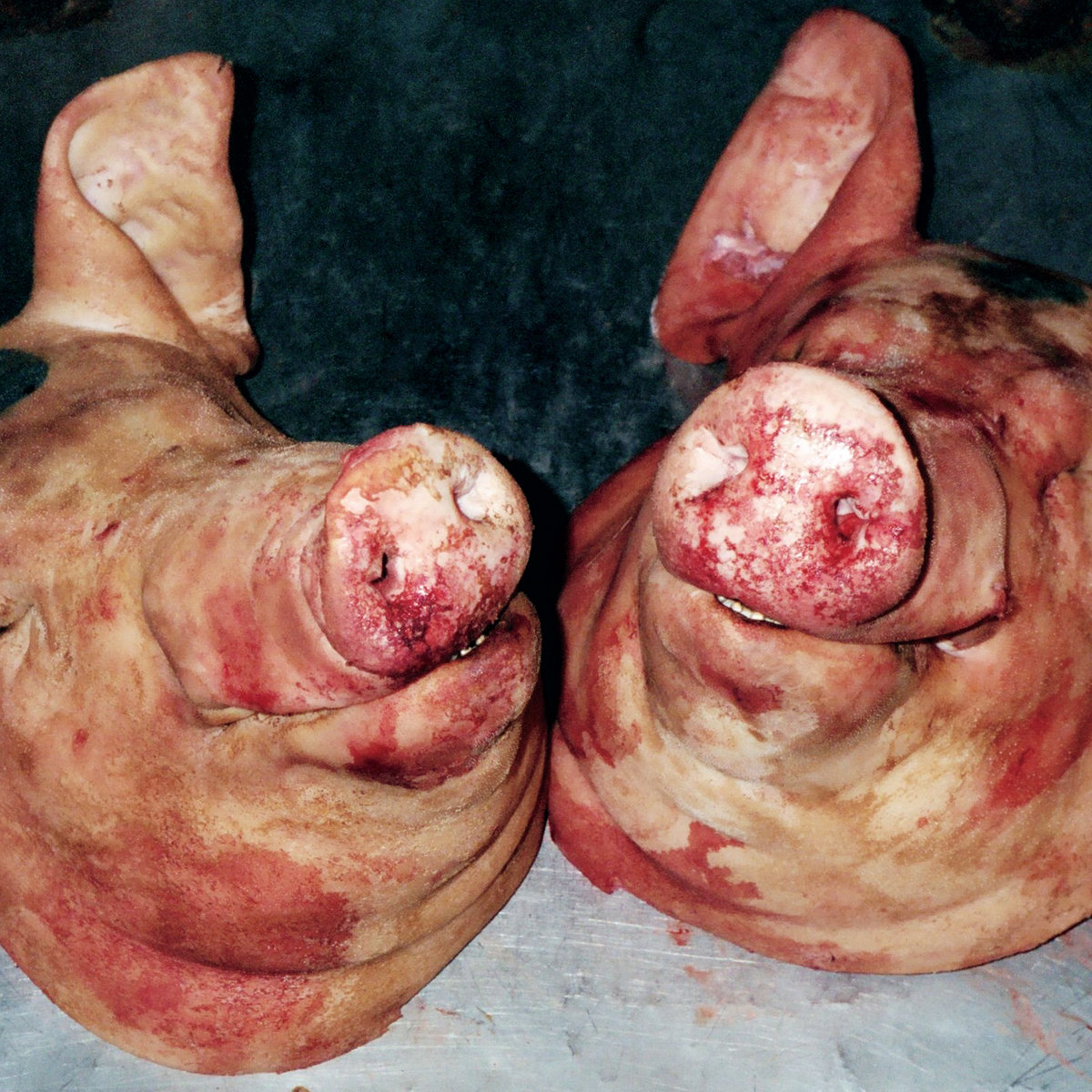 Some fans speculated that Armand Hammer sought a more commercial sound when the duo paired with The Alchemist. They needn't have worried: Although Haram doesn't have the noise and clangor of early work such as Rome, Elucid and Billy Woods' cryptic, pugilistic rhymes make a good match for Al's ominous gangster theme music. The tracks split between mood-evoking numbers like "Roaches Don't Fly," where Elucid calls himself an "asymmetric unconventional extremist," and conceptual songs like the death-obsessed "God's Feet." Appearances by Earl Sweatshirt, Quelle Chris and others signify that Armand Hammer are no longer merely heroes for Reddit nerds and vinyl hypebeasts — they're indie stars now. – M.R.
15. Squid – Bright Green Field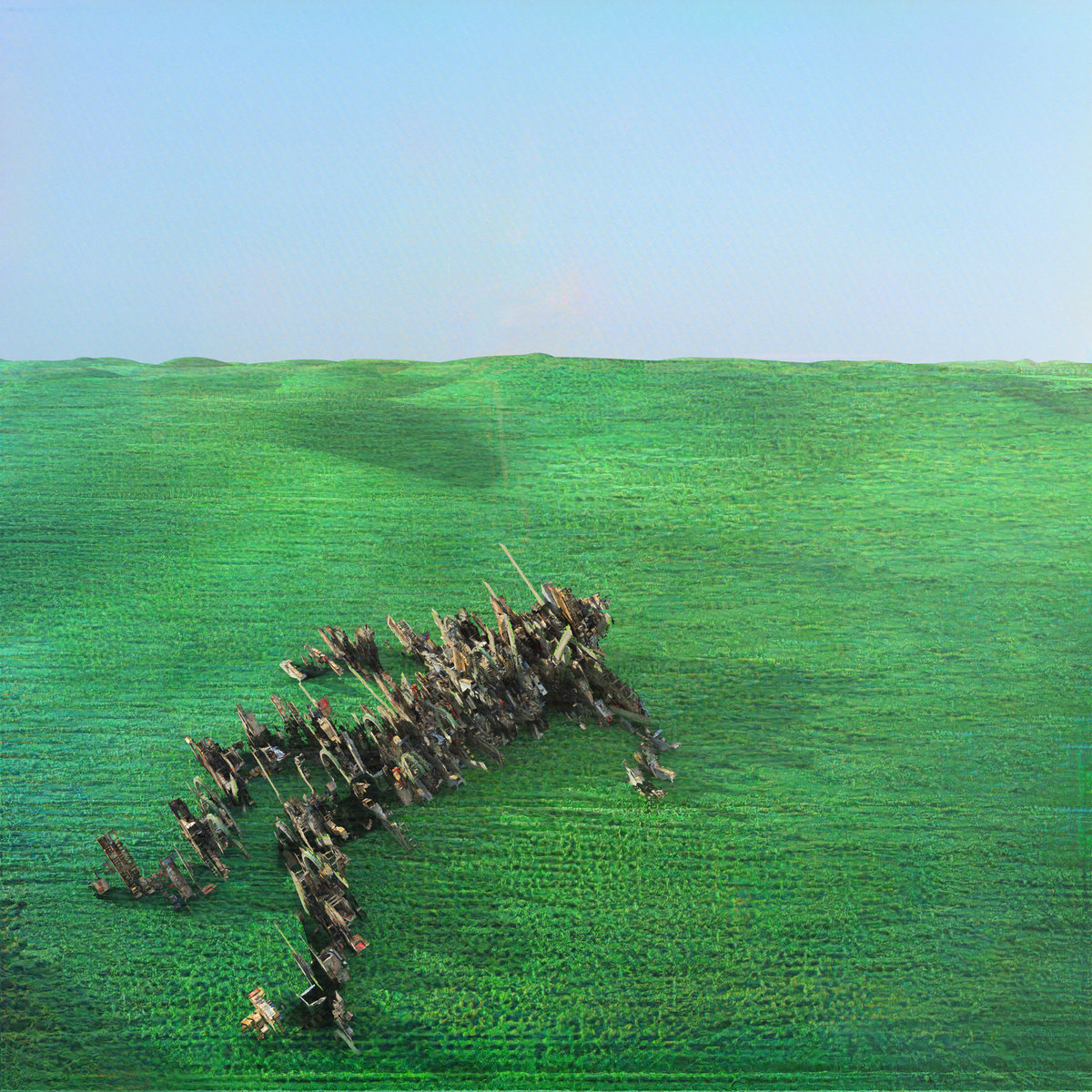 On their volatile debut, Bright Green Field, British avant-rockers Squid brazenly criss-cross taboo lines, sauntering (sometimes sprinting) between genius and madness, dystopia and euphoria. Motorik throbs and fidgety post-punk grooves often serve as a launchpad; from there the destination is always unknown. Horns wail in heat, synths roil in confusion, guitars squeal and squirm in agony, a rackett (a Renaissance-era woodwind) whines in despair — each instrument having its own existential crisis under the spell of singer-drummer Ollie Judge's defiant, disaffected yelps. "That's why I don't go outside!" he screams on delirious epic "Pamphlets"; "I should have stayed at home," he echoes on manic fantasia "Boy Racers." His sentiments harness a collective paranoia of pandemic proportions, but "Global Groove" may be the darkest commentary/comedy of them all: a plodding march to hell with "your favourite war on TV." – Stephanie Garr
14. The Weather Station – Ignorance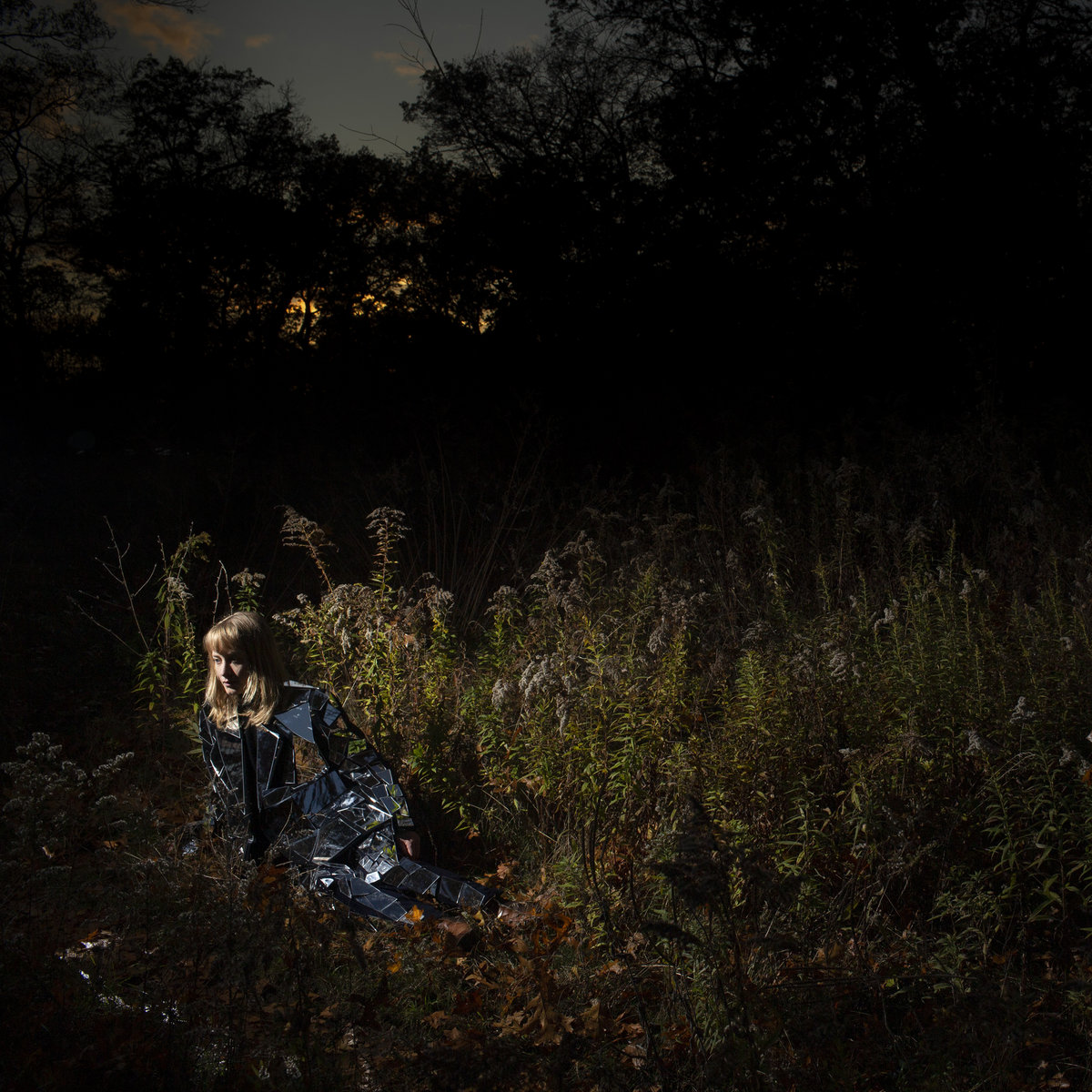 Throughout Ignorance, Canadian songwriter Tamara Lindeman takes bold leaps beyond the sparse indie-folk sounds of her early years, immersing her delicate vocals in an idyllic art-pop wilderness. The results are invigorating, especially on album opener "Robber," a shadowy meditation on society's dysfunctional relationship with capitalism, featuring a fractured avant-jazz collage of sax, strings and piano fills. In "Atlantic," bucolic flute flutters against atmospheric guitar lines, while Lindeman parses the tension between her climate crisis fears and awe at the wonders of nature. It's thought-provoking reflection, where the personal meets the topical, amid a broad sonic awakening. – Jedd Ferris
13. The War on Drugs – I Don't Live Here Anymore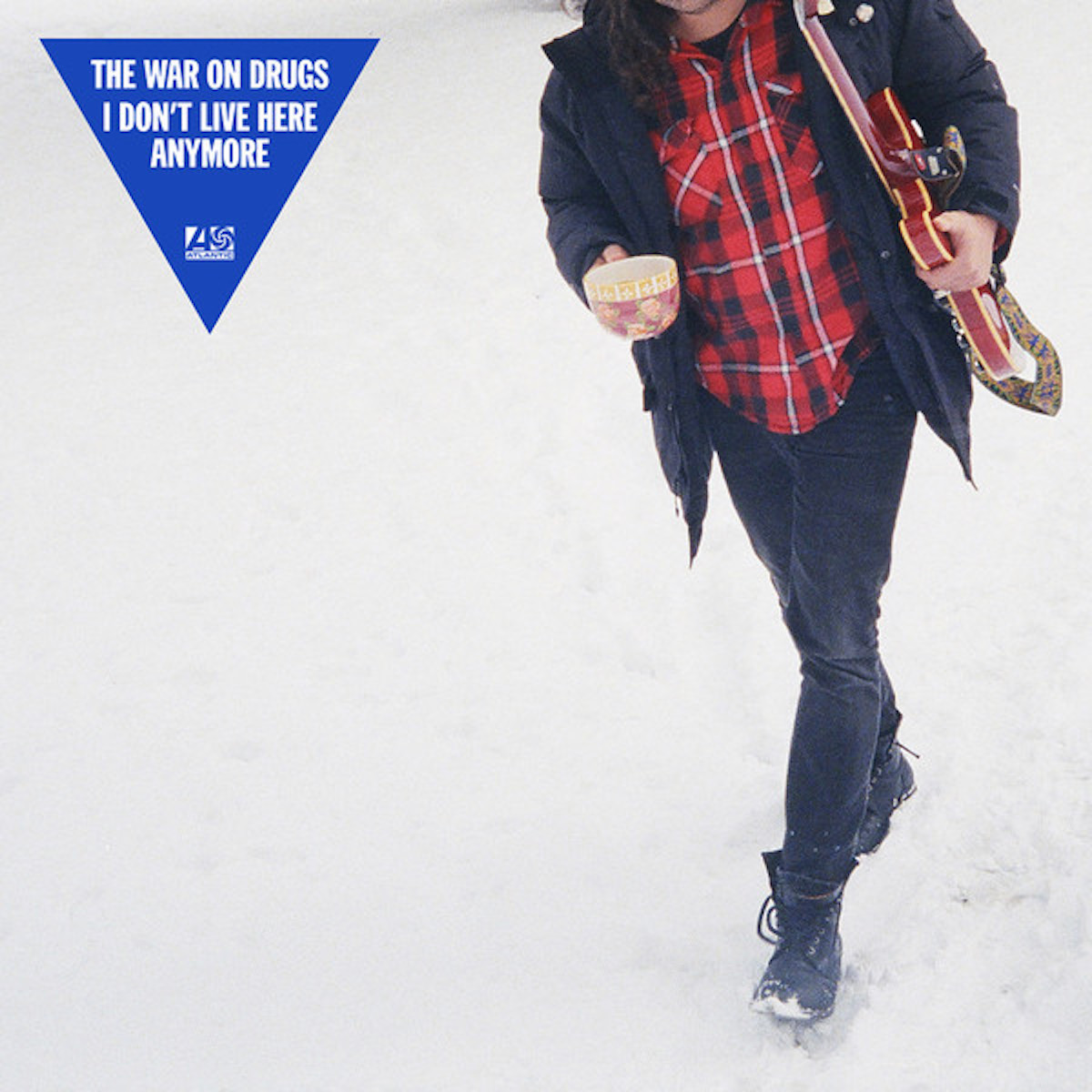 After a decade-plus of filtering heartland rock through an indie daze, Adam Granduciel & Co. have earned enough critical and commercial success to become a new generation's classic rock – a hipster-approved guitar band now big enough to headline Madison Square Garden. Their fifth LP, I Don't Live Here Anymore, is a post-Grammy victory lap. The good news, however, is that success has not made Granduciel lazy. "Harmonia's Dream" and the title track hit their highest highs of windows-down euphoria, and what appears to be War on Drugs' most straightforward LP reveals itself to be just as intricate and rewarding as anything in their catalog. – Brady Gerber
12. Mastodon – Hushed and Grim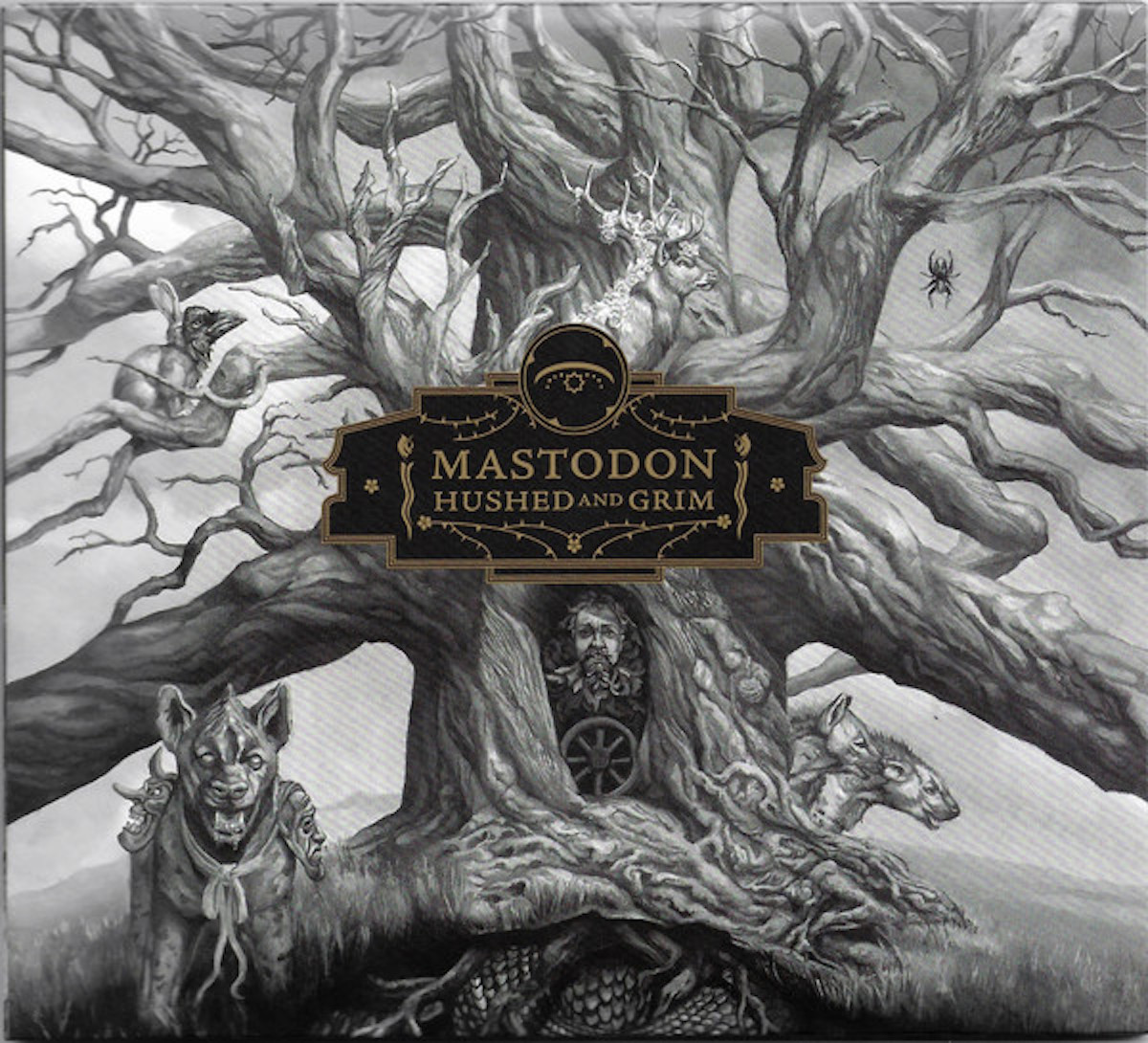 Mastodon's eighth album takes from all eras of their history, showcasing the band at their heaviest, proggiest, and most anthemic. And with a group this storied and mutation-prone you need a little more time to lay it all out. Though their longest album to date, Hushed and Grim is also their most compelling in some time. Drummer/vocalist Brann Dailor is Mastodon's heart, a fact "Pain With an Anchor" instantly confirms with one of his most dynamic vocal performances and a very badass "Hit the Lights" fade-in drum intro. Looking back helped the group rediscover their vigor, though they didn't throw away their pop-prog excursions from the 2010s — "Tearjerker" is Dailor at his most Phil Collins. – A.O.
11. Benny the Butcher & Harry Fraud – The Plugs I Met 2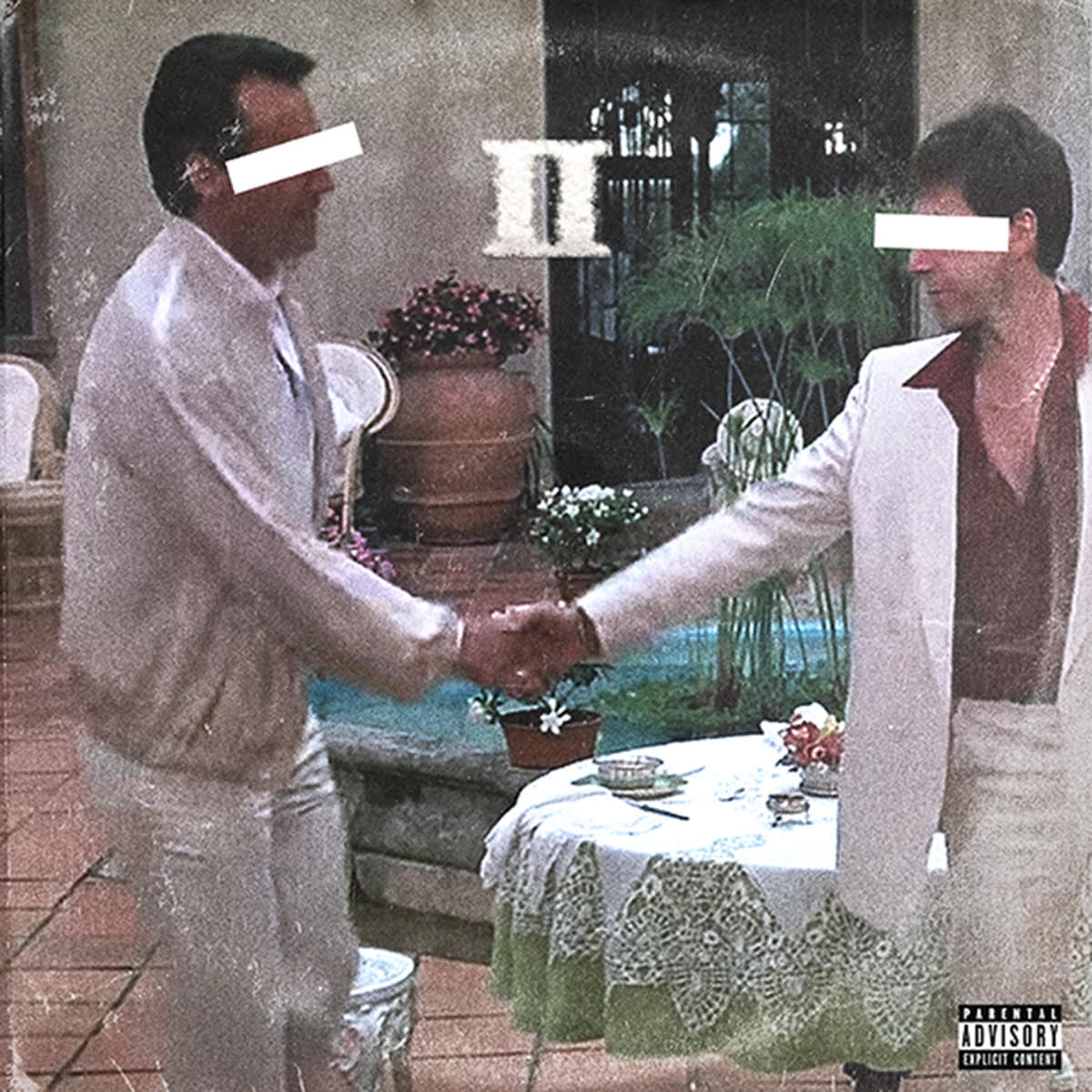 Benny the Butcher left the triple beam behind years ago, but on The Plugs I Met 2 he weighs his success against crimes he committed, the pain of knowing that he made it out when peers are buried in closed caskets or cell blocks. Produced by Harry Fraud, the project coasts on lush beats that strike a balance between luxurious and grim. They complement Benny when he celebrates new watches and cars — but also when he laments that they haven't erased the pain, that he still can't smile in photos. Many of the stories are past tense, but as William Faulkner said, the past is never dead. – Max Bell
10. Snail Mail – Valentine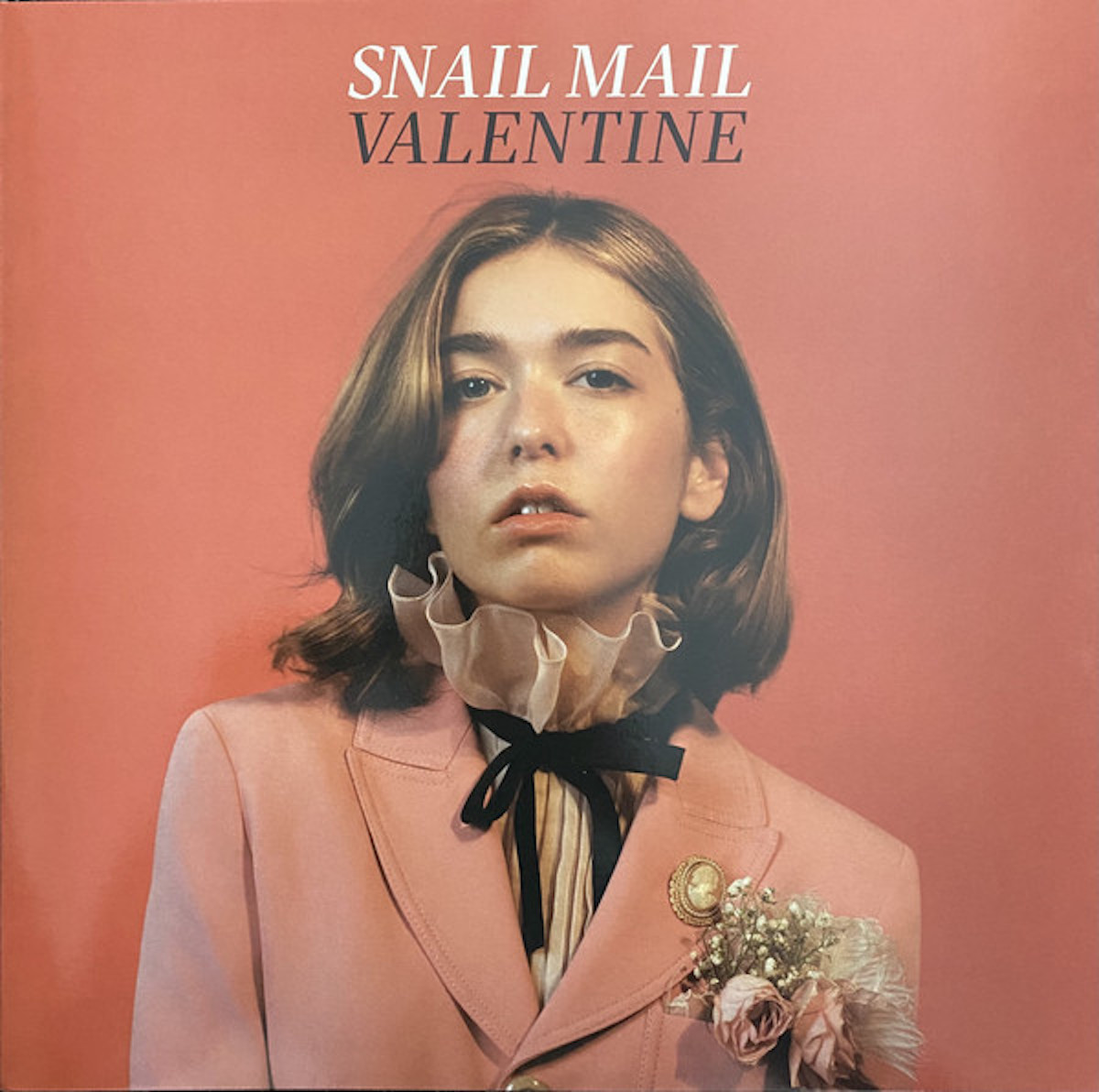 Snail Mail's Lindsay Jordan was christened a prodigy after writing her acclaimed debut, 2018's Lush, at just 17 — a shortcut for explaining her evocative guitar playing and ability to communicate a relationship's demise by singing the right syllable, at the right moment, with the exact right amount of raspy snarl. She described her follow-up, Valentine, as "the deepest level of catharsis and therapy" she ever experienced. But the album's maturity, from its broadened musicality to its raw self-aware lyricism, seems unrelated to the knowledge you accidentally run into with age — instead, it's more to do with Jordan looking inward, writing clearly about what hurts, and allowing herself to heal. – Erica Campbell
9. Tinashe – 333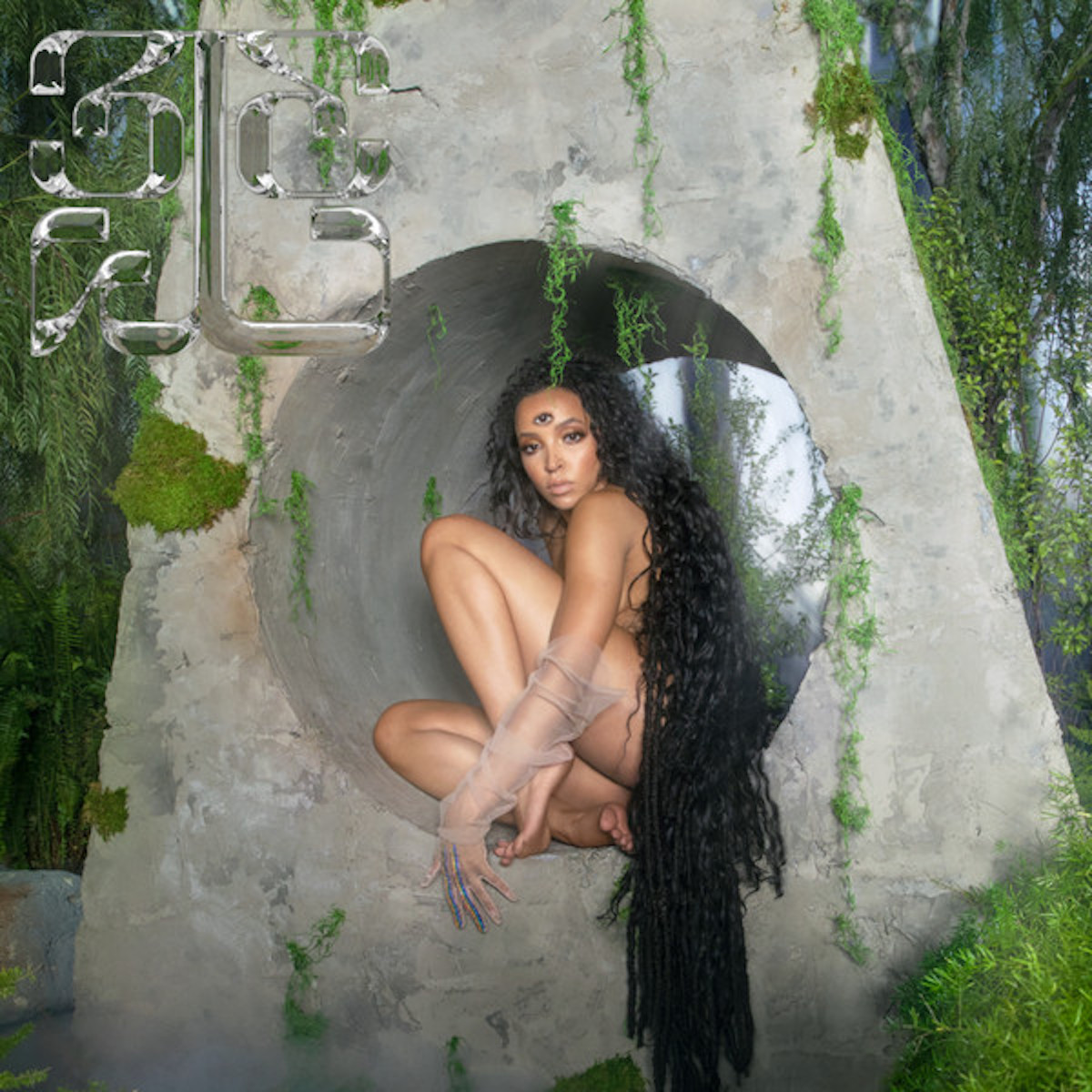 Crossover stardom never quite panned out for Tinashe, back when 2014's "2 On" was climbing the Hot 100. But the L.A.-based R&B singer made several DIY mixtapes on her way up, so when the major label budgets went away, Tinashe never missed a beat. And her latest independent album sounds as lush and inviting as her biggest hits, presenting her sensuous coo over icy slow jams like "Angels" and emotive dance tracks like "Let Me Down Slowly." The sheer range of the production, from industry fixtures (Stargate, Hitmaka) to hip experimentalists (Kaytranada, Wax Motif), ensures that Tinashe will be at home wherever she lands on the charts. – Al Shipley
8. Brandi Carlile – In These Silent Days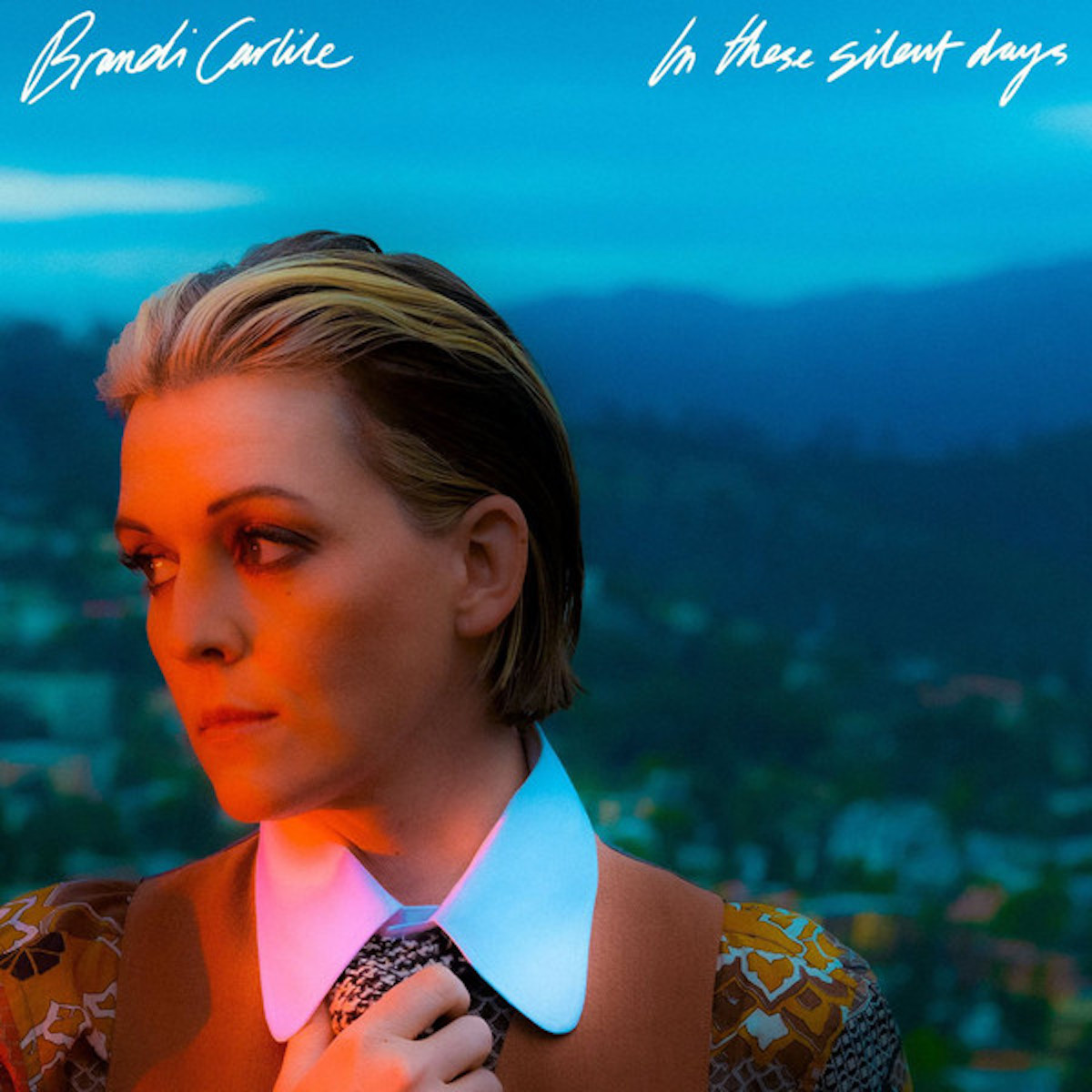 If anyone didn't already regard Brandi Carlile as one of her generation's finest singer-songwriters, her seventh album plays like an airtight closing argument. Carlile made In These Silent Days after writing a memoir, and its songs are a vivid cocktail of fond memories and regrets, the sound of someone turning 40 and taking inventory of their life so far. The Brandi Carlile who recently sang with Soundgarden multiple times shows up on the stormy rockers "Broken Horses" and "Sinners, Saints And Fools"; but the album is bookended by two of the most poignant piano ballads of her career, and she channels Joni Mitchell on the breathtaking "You and Me on the Rock." – A.S.
7. Dry Cleaning – New Long Leg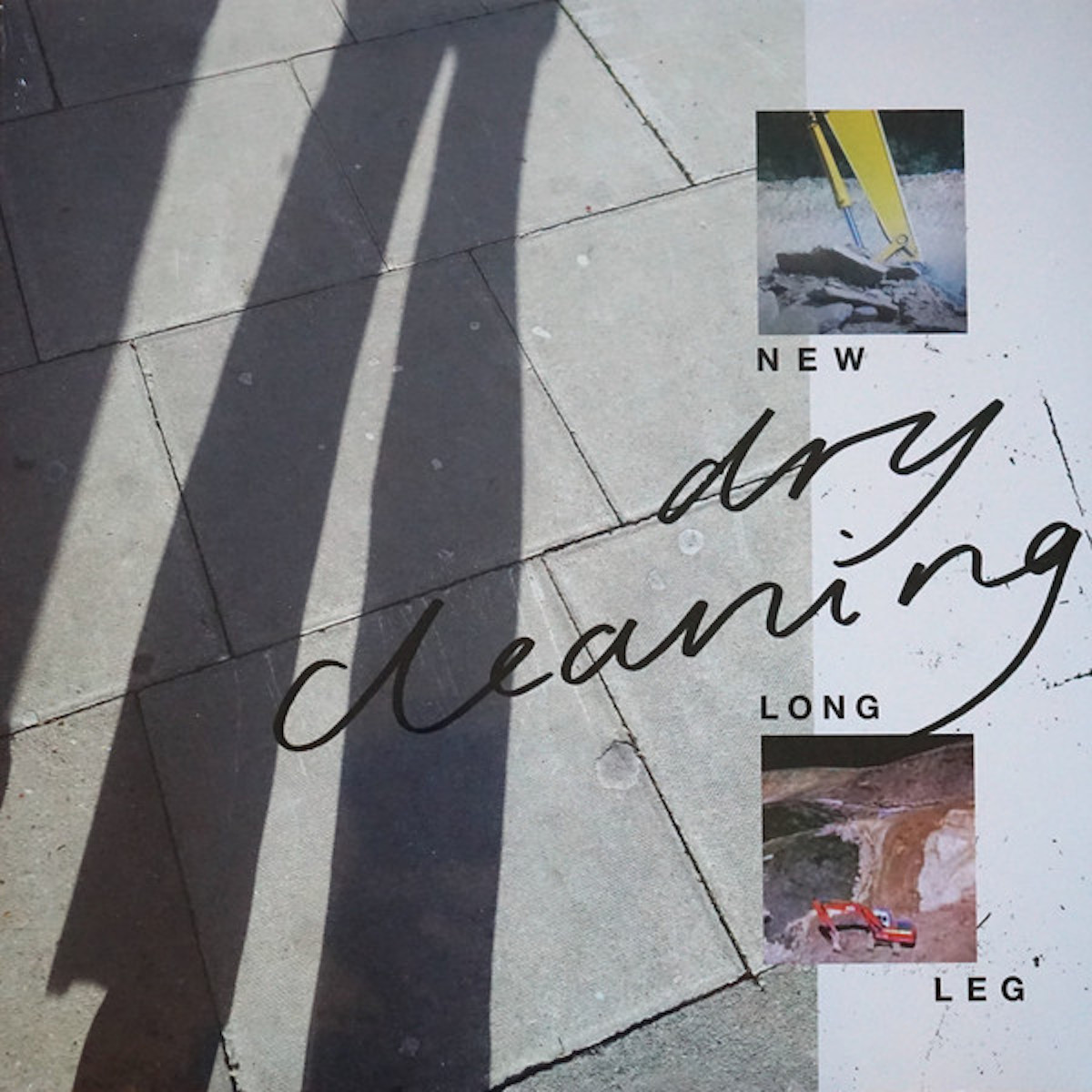 There's a popular quote misattributed to the late designer L'Wren Scott — I think because of its use in a Daily Mail article about her debt — that claims "luxury is a state of mind." No matter its origin, it works as a winking thesis (one of many) for Dry Cleaning's sleek, sculptural debut. For 40-plus minutes, Florence Shaw talk-sings of creature comforts and extravagances — a cruise ship stateroom, a Ferrari, TV, brand name yogurt, Renaissance art, air freshener — seemingly with a sigh. At, or for these things? Ultimately, it's only natural to want comfort and nice stuff. New Long Leg lives in the abjection of trying to get it. – Annie Fell
6. Tyler, The Creator – Call Me If You Get Lost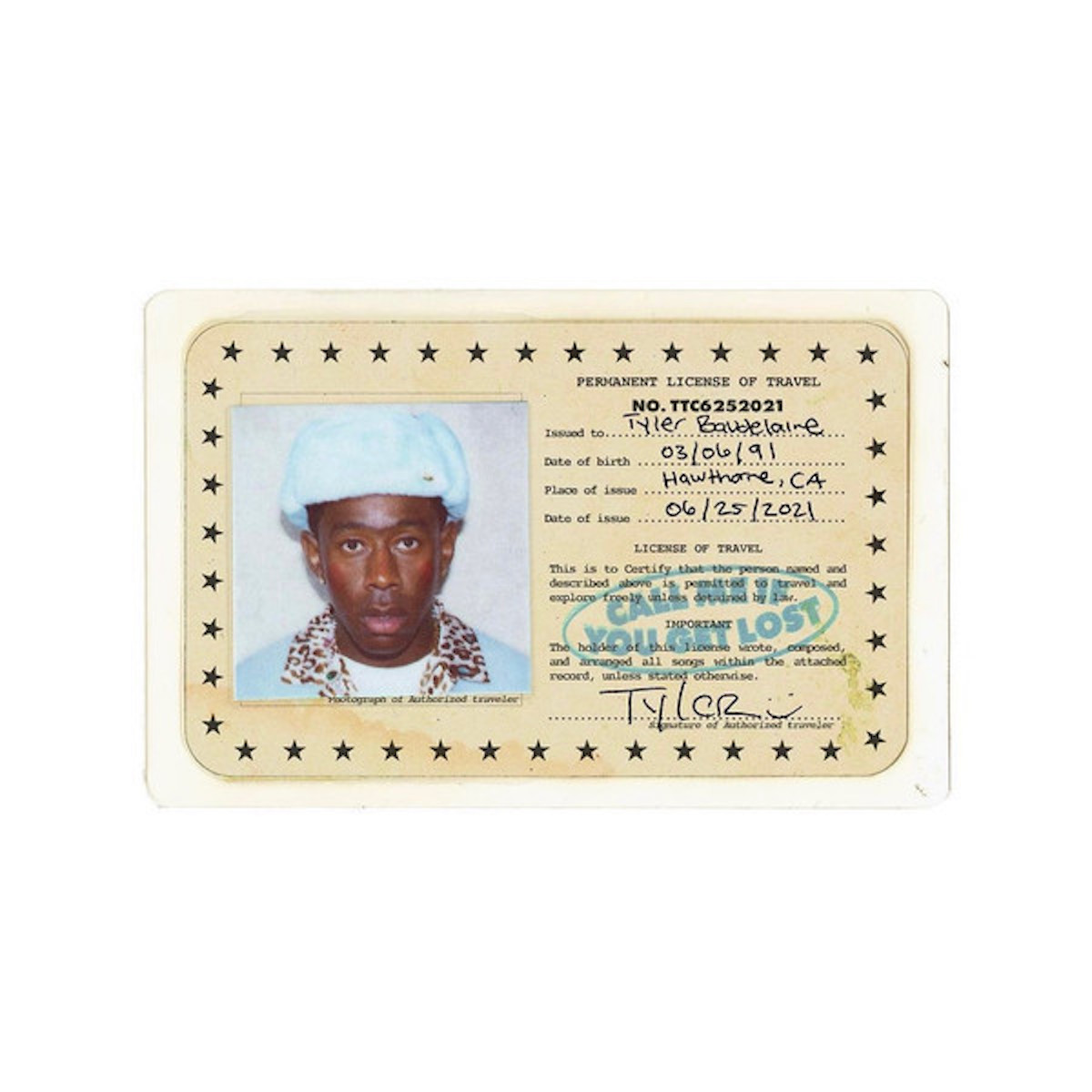 Call Me If You Get Lost started with a tweet, only to materialize a decade later. An album with DJ Drama on hosting duties? Is this Tyler, the Creator's return to rap? The answer is complicated: While Tyler remains one of the best rappers working today and it's a thrill to hear him rap with such focus, Call Me If You Get Lost delights in continuing to subvert fan expectations. The Gangsta Grillz mixtape format is a perfect fit, giving Tyler the license to bounce between pastel-drenched R&B and coarse, full-throated boom-bap in short vignettes, punctuated with plenty of shit-talk from Drama and Tyler. Call Me If You Get Lost is a well-earned victory lap from an artist already looking ahead to the next unknown destination. – Jibril Yassin
5. Lucy Dacus – Home Video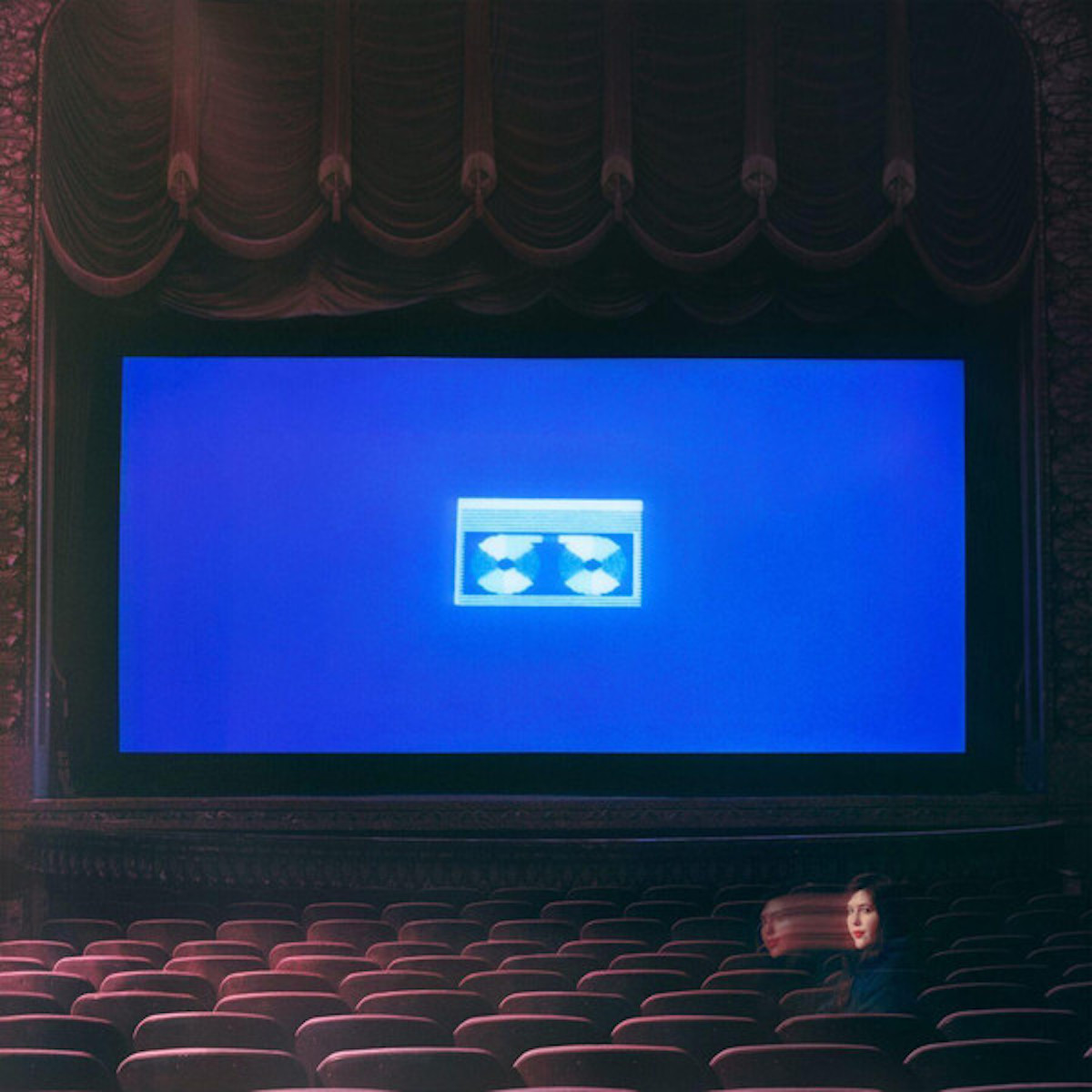 Lucy Dacus isn't writing songs piecemeal — they stand alone in their own right but combine together into something grander. Home Video works as a story collection as much as a tracklist, each song informing the others as she takes us through her life's memories like so many photo albums. Dacus is sitting us down to recount the shape of her life, the ways the roads have turned in places expected and not, and how she found herself at the end of each. An emotional journey helmed by one of the masters of the art, told over raucous guitars and her unmistakable unwavering voice. – Niko Stratis
4. Olivia Rodrigo – Sour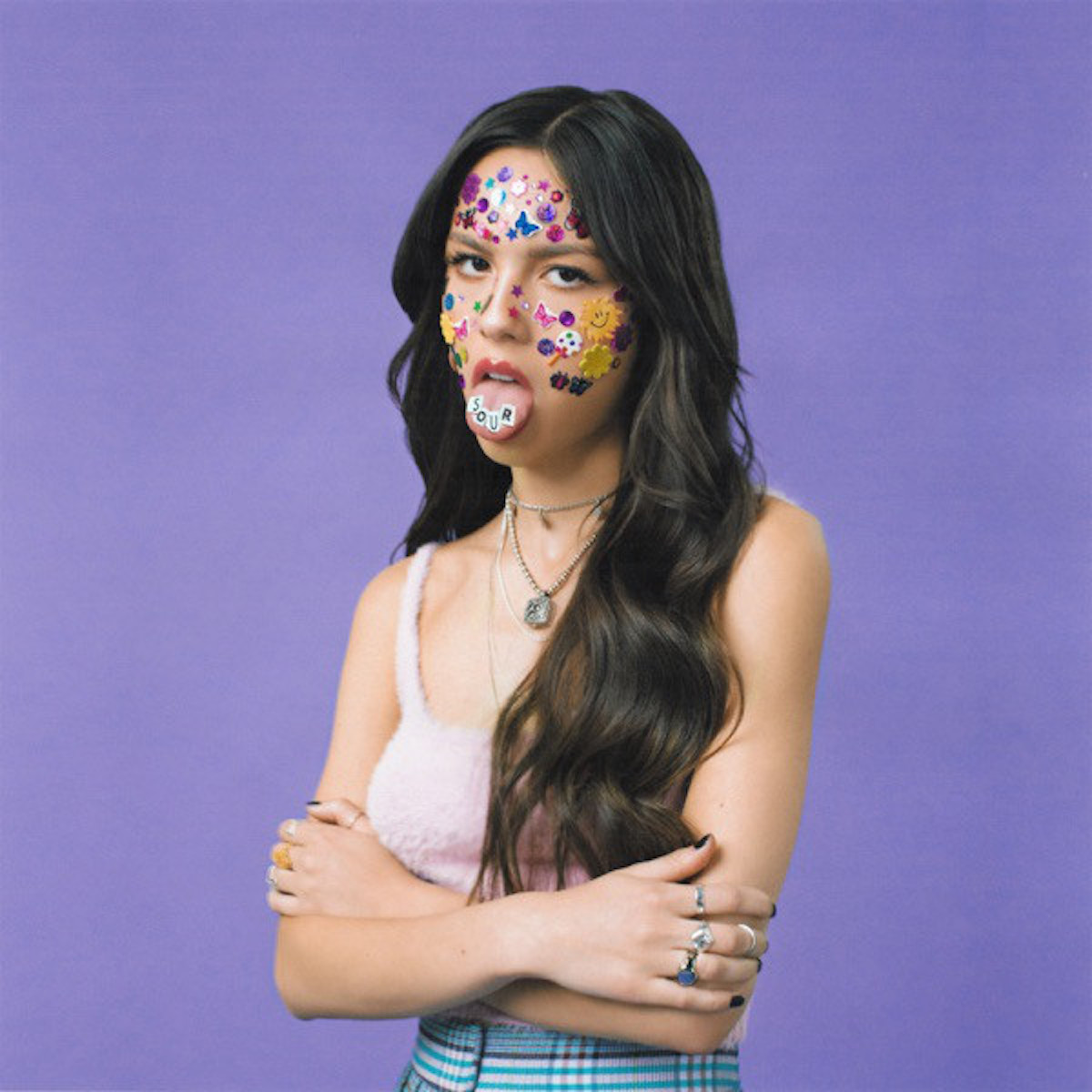 In terms of pure pop ubiquity, 2021 was very much the year of Olivia Rodrigo, the Disney star turned empress of teen angst. Her world-beating breakthrough single "Driver's License" smashed a list of streaming records in January, followed by three mammoth break-up tracks in the Taylor Swift-nodding "Deja Vu," Paramore disciple "Good 4 U" and bleeding ballad "Traitor." But the best parts of the 18-year-old's debut LP, Sour, didn't harp on lost love. On Riot Grrrl-y opener "Brutal," she's already battling fame's searing gaze: "I'm so tired that I might quit my job, start a new life / And they'd all be so disappointed, 'cause who am I, if not exploited?" And she bemoans Gen-Z social media obsession on the hushed "Jealousy, Jealousy." The album is a delicious entrè of young devastation and pissed-off petulance, which will hopefully keep informing Rodrigo's work. – B.O.
3. Madlib – Sound Ancestors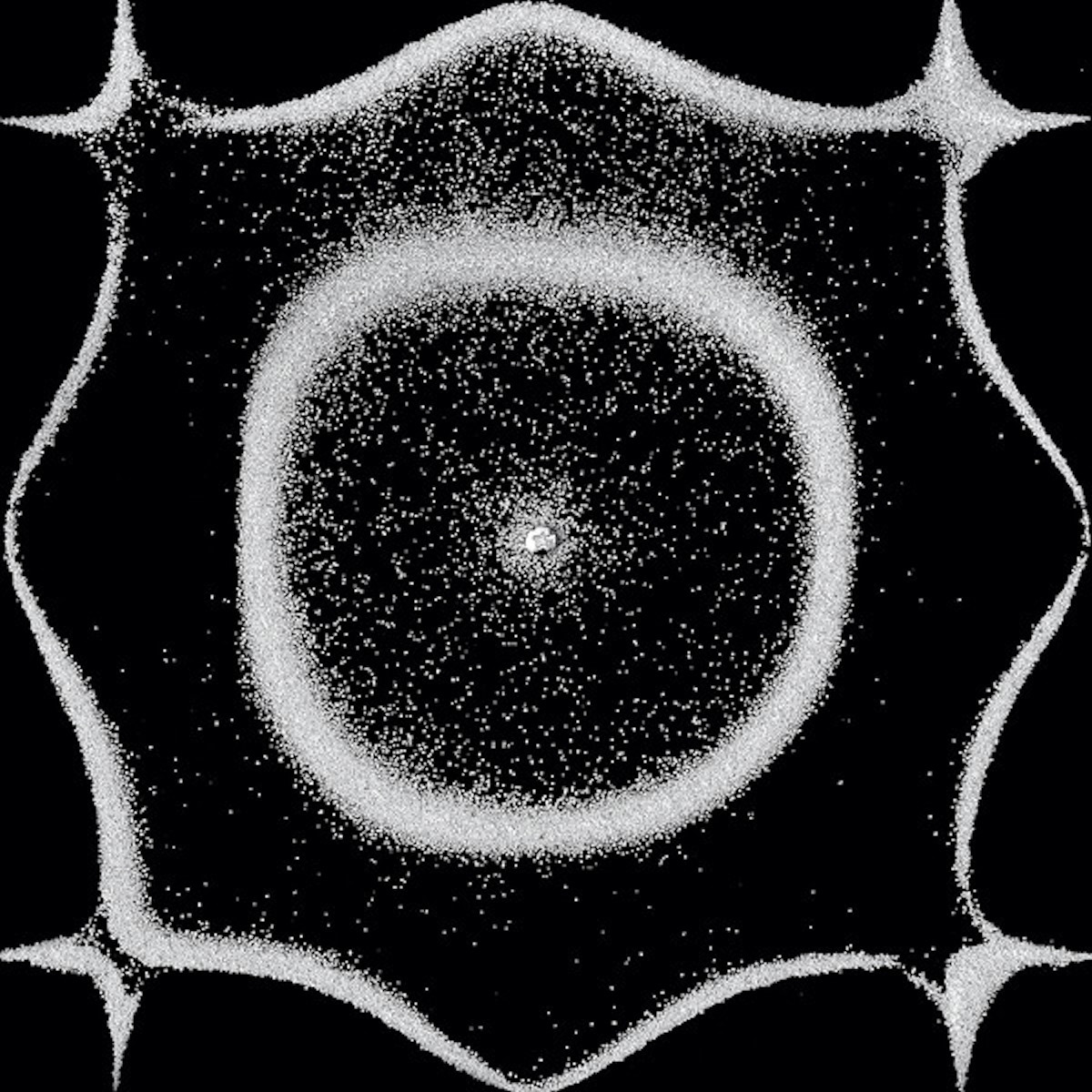 Sound Ancestors is Four Tet's vision of a Madlib Invazion: The loops and chops belong to the enigmatic L.A. musician, but the U.K. producer handles the sequencing and mixing. By buffering down most of the crackly vinyl edges and abrupt jazz-and-soul shifts, it sounds impossibly smooth and logical, two qualities that Madlib's deliciously chaotic music often lacks. This is clearly an interpretation of a Beat Konducta opus, but Four Tet reveals aspects of the artist's sound in the process. Heard without the clutter, Sound Ancestors encompasses a tonal spectrum made of rhythm, groove, and sample sinew. – M.R.
2. Japanese Breakfast – Jubilee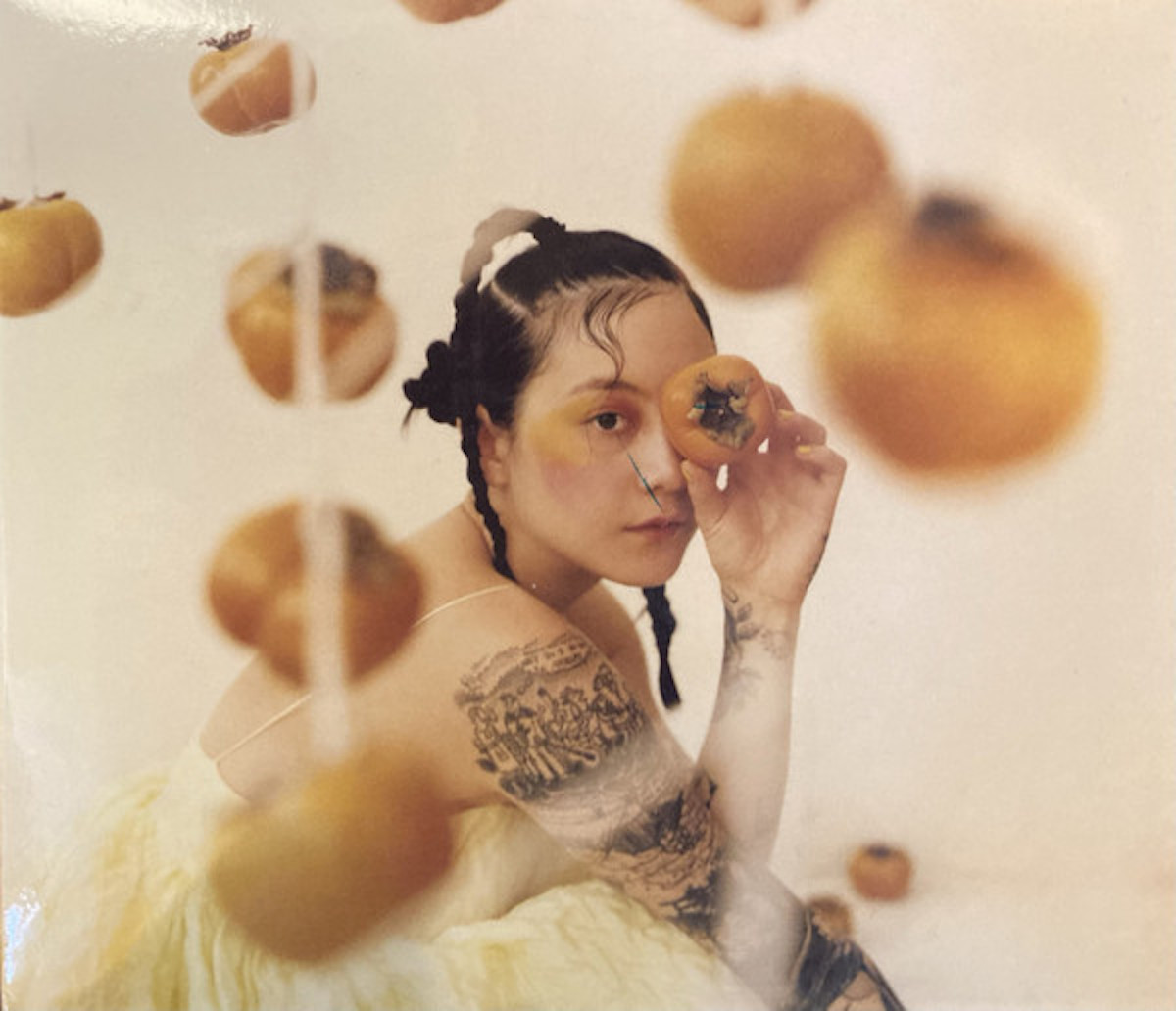 Evoking both Kate Bush's winding melodies and Beirut-style horns, the affecting "Paprika" gently opens a curtain to the very brightest morning. And Jubilee is itself a march toward joy after Japanese Breakfast's past two albums, in which Michelle Zauner mourned her mother's passing. There's still grief here, but it's balanced with hope. Between bubbling electro-pop and Beatles-y, guitar-forward songs, Zauner constructed a treatise on healing that deals with the possibility of happiness and every setback in the road. With a handful of older tracks reimagined for this album, it's clear old feelings aren't gone: But they're clarified, refined, and reshaped with the passing of time. – C.W.
1. Turnstile – Glow On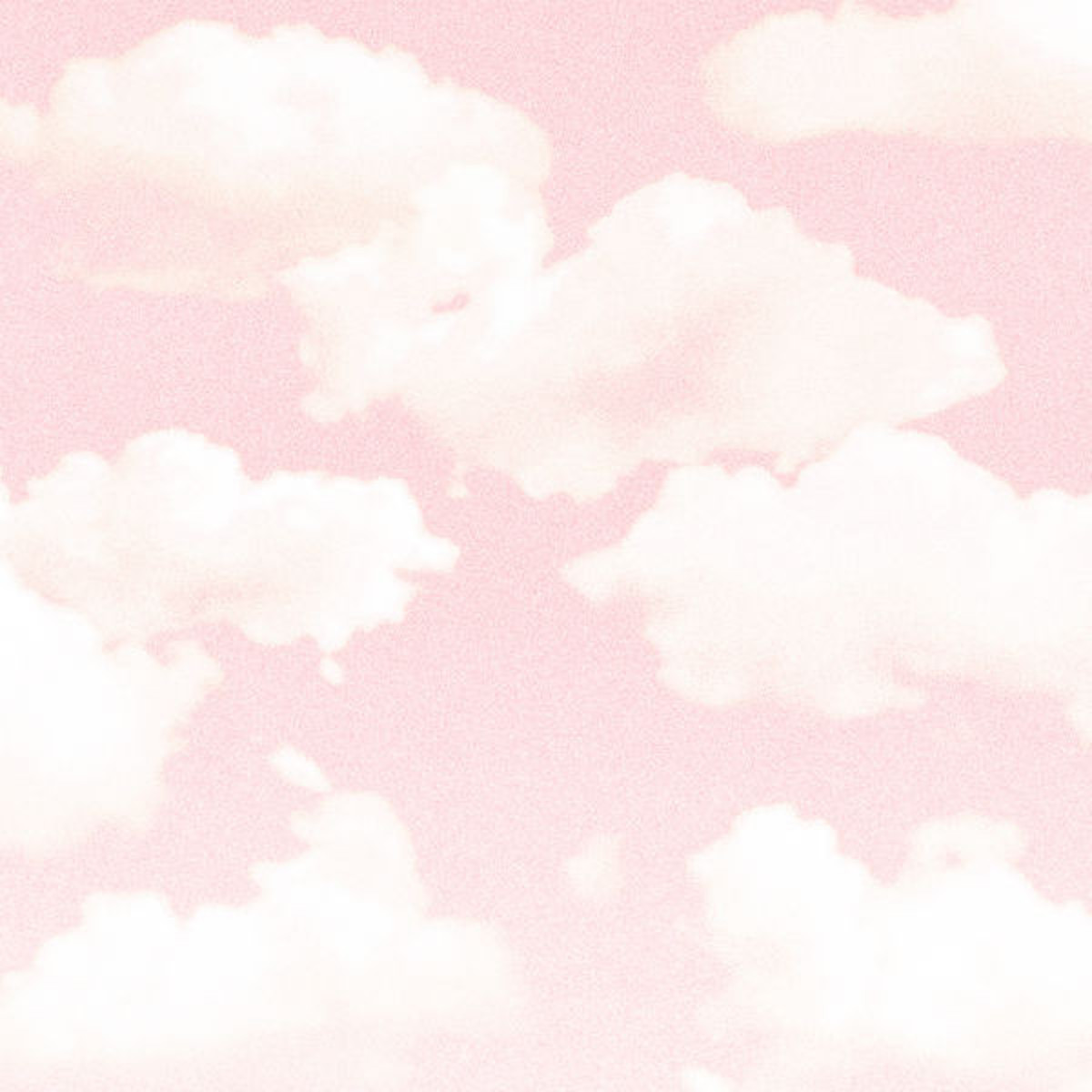 With their third album, Glow On, Baltimore's Turnstile finally made their bid to become not just a fantastic hardcore act, but all-out rock legends. Never before has a band captured both the mosh pit and the dance floor with such equal vitality. Between the frenzied momentum of tracks like "Blackout" and "T.L.C. (Turnstile Love Connection)", and the soothing R&B of "Underwater Boi" and "Alien Love Call" — by way of Latin percussion and electronic accents all around — the record's a funhouse, twisting and turning with glee. Check out the instantly iconic bassline and enormous riff of "Holiday" for a primer on why they might be the world's best rock band. – M.H.