The Sundance Film Festival returns to Park City, Utah, this month, running January 16 through 26. Though movies are the main event, there are always plenty of excuses for music-lovers to lace up their snow-boots and join in the festivities. To wit, last year we spent half of the showcase following Dave Grohl's every move on the occasion of the Sound City premiere. But 2014 brings its own set of aural charms. Now, for your consideration, SPIN rounded up every single one of them below.
Musicians on the Silver Screen
The top three here are all equally exciting, and entirely different in tone. There's 20,000 Days on Earth, the fictionalized documentary about a day in the life of Nick Cave. Fellow Aussie Kylie Minogue, actor Ray Winstone (The Departed), and Cave's twin tween sons all make cameos. Bad Seed/Grinderman Warren Ellis double-teams the score with the film's subject. Up next: God Help the Girl, the musical written and directed by Belle & Sebastian main man Stuart Murdoch, a master in twee storytelling. And third: Memphis, starring outsider blues youth Willis Earl Beale as an artist "surrounded by beautiful women, legendary musicians, a stone-cold-hustler, a righteous preacher, and a wolfpack of kids." Also: Flea appears in the Low Down biopic about bebop pianist Joe Albany; Sun Araw performs in the metaphysical comedy short Chapel Perilous; and Lauryn Hill narrates uprising doc Concerning Violence.
Scores and Sountracks of Note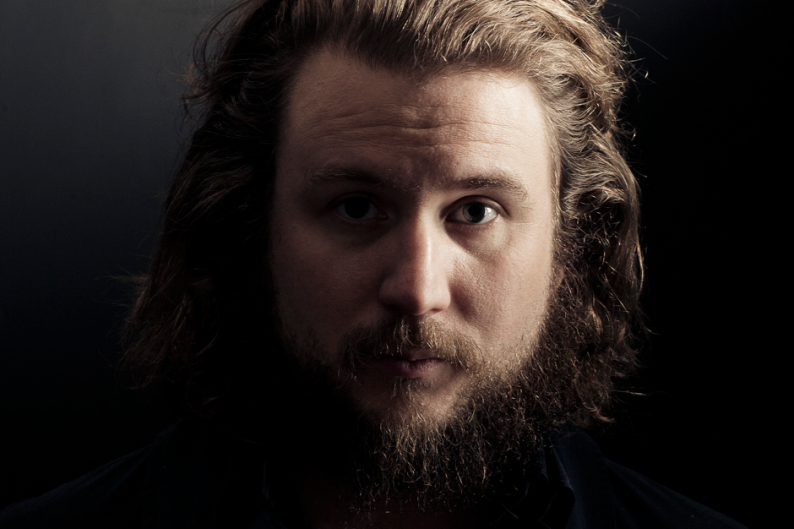 Sundance 2014 features a stacked lineup of diverse artists getting in on the scoring game. Beastie Boys co-founder Adam "Ad-Rock" Horovitz takes on No No: A Dockumentary about acid-dropping pitcher Dock Ellis. Jenny Lewis and Johnathan Rice reprise their 2010 Jenny & Johnny lovebirds routine for Anne Hathaway's Song One. The coming-of-age tale Laggies, starring Kiera Knightly and Sam Rockwell, will be soundtracked by Death Cab for Cutie frontdude Ben Gibbard. Los Angeles electronic guru Flying Lotus helms the audio for Imperial Dreams, a feature about a reformed gangster's post-prison life in Watts. Norwegian singer-songwriter Sondre Lerche teamed with Kato Ådland for his wife's thriller The Sleepwalker. And Shudder to Think guitarist Nathan Larson continues his prolific film-scoring run (Our Idiot Brother, Palindromes) with The Skeleton Twins, a drama starring Saturday Night Live alumni Kristin Wiig and Bill Hader.
Documenting Song and Sound
Leading the documentary pack: Under the Electric Sky, a full-length 3-D film chronicling "the love, community, and life of festivalgoers during [2013's] Electric Daisy Carnival Las Vegas." For rockists, there's Lambert & Stamp, about the '60s filmmakers who accidentally wound up discovering, mentoring, and managing the Who. Fans of late Afrobeat legend and Nigerian political activist Fela Kuti will be pleased to learn of Finding Fela, a doc by Oscar-winner Alex Gibney (Taxi to the Dark Side, We Steal Secrets: The Story of Wikileaks). Meanwhile, Return to Homs tells the story of a footballer turned protestor/singer who winds up fighting in the Syrian Civil War. My Prairie Home is an intimate portrait of charismatic Canadian transgender singer Rae Spoon. And Alive Inside: A Story of Music & Memory studies the restorative effects of music on the minds of dementia and Alzheimer's patients.
Features With Musical Themes
One of the fest's most hotly tipped films is Only Lovers Left Alive, the brand new Jim Jarmusch flick about "an underground musician (Tom Hiddleston), depressed by the direction the world is taking [who] reunites with his lover (Tilda Swinton)." Oh, and they're vampires. Then there's Frank, starring Michael Fassbender as a fictionalized version of cult-beloved mask-wearing '80s bandleader Frank Sidebottom. Silver Jew director Michael Tully returns with Ping Pong Summer, a comedy that follows the misadventures of a suburban teenage boy obsessed with hip-hop in 1985 Maryland. The expanded former short Whiplash is described thusly: "Under the direction of a ruthless instructor, a talented young drummer begins to pursue perfection at any cost, even his humanity." Rudderless, directed by William H. Macy, finds Billy Crudup as a grieving father who starts a band in order to give life to his late son's unreleased songs.
From Screen to Concert Stage
The Billboard-sponsored concert run at Park City Live covers a whole lot of ground: O.A.R. and Matisyahu (January 16), Kaskade and Skylar Grey (January 17), Kendrick Lamar (January 18), Steve Aoki (January 19), Nervo (January 20), Dash Berlin (January 23), Ludacris (January 25), and others to be announced. The ASCAP Music Café features a lengthy list of players including Sondre Lerche, Rae Spoon, Moors, the Autumn Defense, KT Tunstall, Brandy Clark, the Devil Makes Three, and Carina Round. The EPIC Nightclub will host the Crystal Method (January 17), Gabriel & Dresden (January 19), Pete Tong (January 20), Adventure Club (January 22), and GRiZ and Kill Paris (January 23). Microsoft and La Blogothèque are bringing My Brightest Diamond and a Dixieland band to Main Street (January 17). L.A. public radio powerhouse KCRW will host gigs by Wild Cub, Dan Deacon, the Fela! Band, Carmen Rizzo, and more.
Other Stuff (there's more!)
William H. Macy is convening a panel featuring Mike Patton (Faith No More, Mr. Bungle, Tomahawk), Craig Wedren (Shudder to Think), Alex Ebert (Edward Sharpe and the Magnetic Zeros, Ima Robot), Mica Levi (Micachu & the Shapes), and BT. That will be dubbed "Collective Conversations: Sound & Vision – A Panel Discussion on Music in Film." Also, Beck's 360-degree, 170-person rendition of David Bowie's "Sound and Vision" comes to Sundance, and Tracy Chapman is a juror in U.S. Documentary race.
tl;dr: there's a whole lot of music coming to Park City.