So, this happened: Stevie Nicks, microphone in hand, accompanied by Dave Grohl on acoustic guitar, performs "Landslide" to a packed house in Park City, Utah, while snow banks pile up against the building's outward-facing walls, as if stretching to see inside, only to wither into water at Nicks' heart-melting voice.
In honor of his Sound City documentary on the Van Nuys, California recording studio of the same name, first-time director, former Nirvana drummer, and full-time Foo Fighter Dave Grohl had called forth, on this brisk night, his incredibly star-studded new band the Sound City Players — including everyone from Stevie Nicks to Rick Springfield to Slipknot's Corey Taylor. In honor of the Sundance Film Festival, they played for three-and-a-half hours straight, with Grohl onstage the entire time, usually backed by the Foos.
"Can you imagine?" gushes Grohl the next morning in the guts of the Park City Library, where his film is presently screening. "Never in my wildest dreams did I think that in one evening I'd play Creedence Clearwater Revival's 'Proud Mary' with John Fogerty, Fear's 'Beef Bologna' with Lee Ving, and Masters of Reality's 'Blue Garden' with Chris Goss. It was like my ultimate mixtape." Pause. "Live." Pause, now quickly: "And I'm in the band."
In most cases, the concept of "living the dream" has been reduced to a garishly tawdry, ubiquitous vision — a Cribs episode, a Mötley Crüe memoir, a sex tape. But Grohl's dream is still flush with the cheek fat of youth, imbued with the bong water of a thousand high-school rips while others were doing homework, light on excess (sex, drugs), heavy on awesome (loud music), and built around a music geek's teenage bucket list. It's basically a rock'n'roll fantasy camp.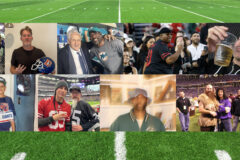 "I love to play," he says, shifting his six-foot frame on the small couch like he hasn't figured out what to do with this man-body. "And fortunately, I don't know a lot of musicians that suck. I know a bunch of really good ones and they're always up for playing."
But Grohl is clearly the only reason that the smoky voice of Fleetwood Mac and the guy who refined the SoCal desert rock sound are sharing a Sundance stage. What's more, his ability to pull off such a strange feat has everything to do with his impossible enthusiasm, which is always saying "Yes! Yes! Yes!" to whatever comes along, regardless of possible payout. Dave Grohl is as Dave Grohl does.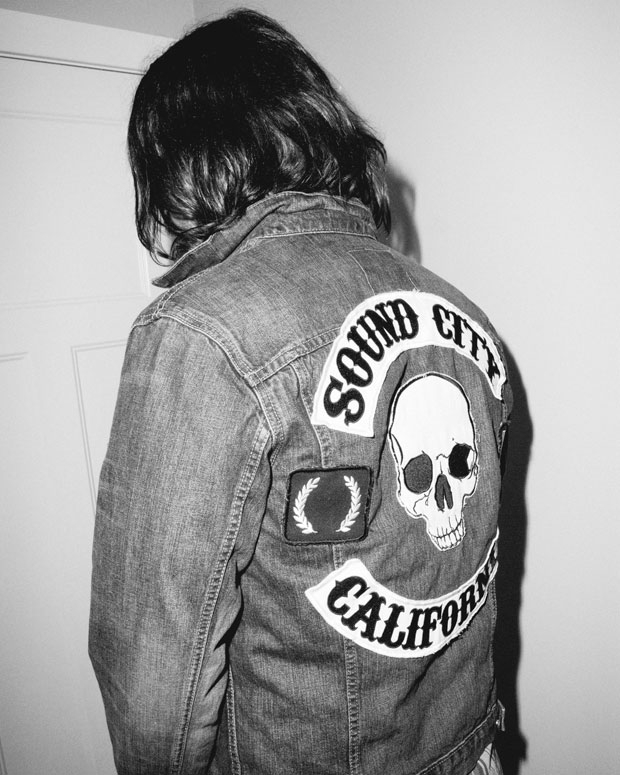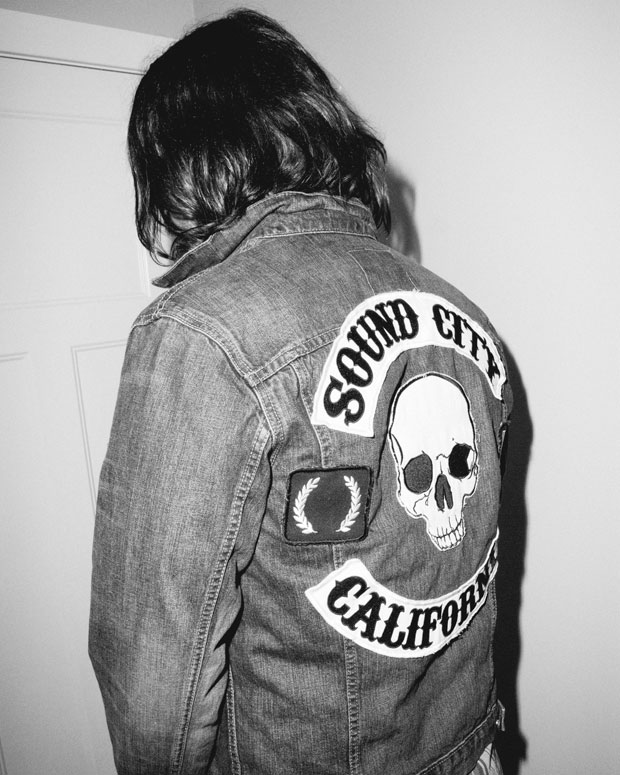 All of this began when he discovered that Sound City was closing up shop. Having recorded Nevermind there in 1991, he not only felt nostalgic for the funky old place, but knew of its most beguiling charm: the Neve 8028 console, a rare and powerful sound board that had offered its warmth to Neil Young's After the Gold Rush, Fleetwood Mac's self-titled album, six Tom Petty albums, Ronnie James Dio's Holy Diver, Rage Against the Machine's self-titled debut, Tool's Undertow, Weezer's Pinkerton, etc. Grohl asked after the gear and won the bid.
He got the idea to make a short clip documenting the Neve's journey from its original home to his own Los Angeles-area Studio 606, so he called his pal Jim Rota, a producer who helped manage workloads for the Narnia films, and Rota pulled together a skeleton crew to get the job done. And they did. When Rota got home, he says he received a text from Dave: "I think we need to interview some of the people who recorded on this thing." By the next morning, Grohl had outlined a feature-length documentary in a sketchbook.
"He didn't just write one e-mail and BCC everyone," says Rota by phone. "He wrote each person individually explaining his vision for the movie and asking them to do an interview. Every single person wrote back saying they were in. Over the course of a couple of weeks, the e-mails would come in, and he'd be like, 'Holy shit! Neil just said yes! Holy shit! Rick Springfield is in!'"
The more they dug, the more stories they discovered: Mick Fleetwood first met Nicks and Lindsey Buckingham at the studio; Springfield met his wife working behind the front desk; the first Heartbreakers jam happened there. Those who recorded at Sound City loved the place for both its quality sound and unsound qualities. In the film, musician after musician describes it as a dump, a shithole, an ashtray, a piss pot. At one point, producer/exec Jimmy Iovine is seen telling Petty, "Somebody should firebomb the place."
The first 60 minutes of Sound City lovingly chronicles the unlikely hit-making haven, in part as an allegory about the demise of analog methods and person-to-person music-making. But rather than dive too deep into the shallow end of the authenticity pool — per his 2012 Grammys EDM rant — Grohl uses the final 30 minutes to show rather than tell. He has several of the film's subjects over to his studio where he plays Lord of the Jam, demonstrating the might of skilled humans doing things in a small room with other skilled humans.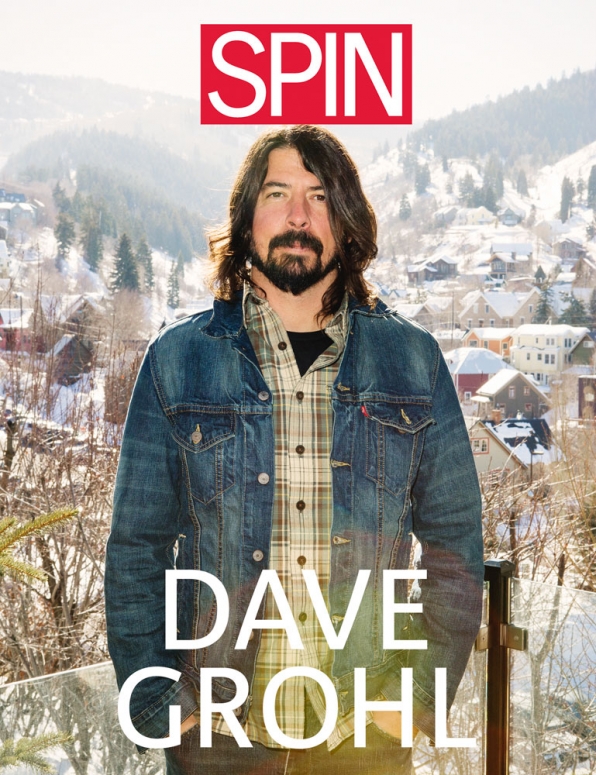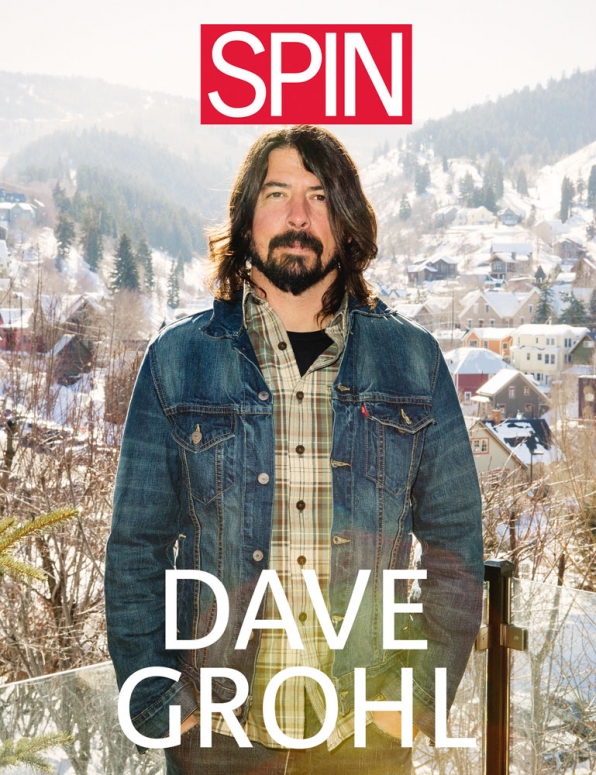 The Nicks session is impressive and the Trent Reznor-Josh Homme-Grohl mindmeld is transcendent, but the crown jewel, as everyone knows, is the part where Nirvana's surviving members — Grohl, bassist Krist Novoselic, and touring guitarist Pat Smear — reunite with Paul McCartney at the helm and grind out some "Helter Skelter" gnarl, which becomes the song "Cut Me Some Slack." (All of this is available on the Sound City — Real to Reel album.) There's a great bit toward the end where Grohl says, "Why can't it always be this easy?" and McCartney quips, "It is."
"You can do no wrong when you're making music with that guy, because anything goes," says Grohl. "What I find in jamming with people from that generation is that they're a lot more loose when it comes to vibe. They appreciate the energy of something chaotic. You look at Paul and think, 'Wow, well, he's obviously brilliant and he's a master of melody and has made some incredibly delicate music.' But he'll strap on that Cigfiddle guitar through a tiny distorted amp and do a raging slide solo that sounds like a jet airliner."
But it didn't end there. While the so-dubbed "Sirvana" went on to play the 12-12-12 concert for Hurricane Sandy relief and Saturday Night Live to boot, the star-studded Sound City Players took shape, debuting in Park City, hitting up L.A. and New York, with plans to play London, Berlin, Sydney, and possibly Austin. Grohl knows he's asking a lot of everyone involved, but "yes" is apparently contagious.
Asked what he likes about Grohl, Sound City's producer Rota unwittingly explains what everybody likes about his friend: "In high school, there's the guy who gets excited over sports and then there's that dude who when you're listening to 'Achilles Last Stand' by Led Zeppelin air drums the fills perfectly. That's Dave. He'll stop mid-conversation, slap you on the arm and then drum, to perfection, whatever is playing. That's a certain kind of dude. Plus, he likes to drink beer and listen to music really loud. People horde together by their passions. If yours is giving a shit what amp somebody used on an album, you hang out with Dave."
Don't miss Fred Armisen's rundown of his five favorite Dave Grohl drumming moments!