The Grammys sucked up most of the oxygen these past couple of days, but plenty of new music has surfaced that's worth your time. And that's not counting Afghan Whigs, who have yet to share a track or other details but have confirmed they'll release their first album in 16 years, Do It to the Beast, via Sub Pop on April 15. Scroll down to check out videos and tracks featuring Drake, Chvrches, Big Boi, and more.
1. Romeo Santos (feat. Drake), "Odio." Drizzy sings in Spanish with the lead singer of bachata group Aventura. The track from Santos' forthcoming Formula, Vol. 2 finds the Young Money rapper joining him over nylon-stringed guitar and pitter-patting percussion. Drake shouted out Santos' former group on 2011's "The Motto," declaring, "Those Spanish girls love me like I'm Aventura." The track ends with the Nothing Was the Same smoothie going back to English, rapping, "I'll get it translated."
2. CHVRCHES, "Bela Lugosi's Dead." The Scottish electronic pop group has always had a slightly shadowy, goth quality, but it's always leavened by irrepressible hooks and singer Lauren Mayberry's wistful lilt. For the new movie Vampire Academy, they've taken on Bauhaus' bloodsucker classic. Rather than brittle and spartan, CHVRCHES' take builds neatly on the synth romanticism of last year's very good The Bones of What You Believe.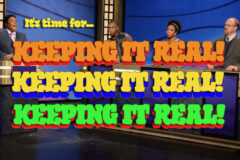 3. Big Boi, "CPU 2.0" (feat Phantogram and Sade). OutKast are reuniting all over the place this year, and Big Boi told Revolt TV he has another solo album on the way as well. But for now he has been unveiling mashups of his previous material. Here's Organized Noise producer Ray Murray's "CPU 2.0," a smoooooth melding of his 2012 Vicious Lies and Dangerous Rumors Phantogram team-up and Sade's "Nothing Can Come Between Us."
4. Chance the Rapper and Jeremih, new song. The Chicago rapper and the Chicago R&B singer joined forces during a recent show for college students at Chicago's Lincoln Hall. One of the video clips that popped over the weekend features this pillowy, horn-backed collaboraton, with a boisterous, R. Kelly-referring Chance verse at the end. (Also catch Chance on Arsenio last month.)
//www.youtube.com/embed/OYYRTqxeyeo?feature=player_embedded
5. Four Tet, "1234567890qwertyuiopasdfghjklzxcvbnm." While SoundCloud users in Turkey were reporting a service outage amid a government scandal there, Kieran Hebden was having more commonplace bugs. He still managed to post an hour-long mix, no track IDs, tweeting: "lol. everyone got trouble with @soundcloud now. They worth $700m but site doesn't work. Jokers. Was built on music from people like me too."
6. Angel Olsen, NPR Tiny Desk Concert. This Missouri-born singer-songwriter's Burn Your Fire for No Witness is one of SPIN's 50 Albums You Gotta Hear in 2014. We've already heard "Forgiven/Forgotten," "Stars," and "Hi-Five"; for NPR, she sat down with an electric guitar and played four more stark, smoky new songs: "Unfucktheworld," "Iota," "Enemy," and "White Fire."
//www.youtube.com/embed/G7NapIZ1xGE?feature=player_embedded
7. Angel Haze, "Drunk in Love." Beyoncé let it be known who really ruled the Grammys with her show-opening "Drunk in Love" performance the other night, accompanied by proud sippy-cup owner Jay Z. Angel Haze, who has been covering or adapting various popular songs in the runup to her recently label-liberated Dirty Gold, took on the Beyoncé song with her own breathless rapping for BBC Radio 1. "Serfbort" is fully present.
//www.youtube.com/embed/N5zz_N-w9GM?feature=player_embedded
8. Isaiah Rashad, "Soliloquy." Kendrick Lamar was the one slaying Imaginary Dragons and then being "robbed," but his label home Top Dawg Entertainment also shared a no-nonsense black-and-white video for this Tennessee rapper's introspective, piano-heavy "Soliloquy," which includes a reference for the Breaking Bad fans. Isaiah Rashad's full Clivia Demo mixtape hit iTunes today.

//www.youtube.com/embed/sc7OgcUr-NE?feature=player_embedded
9. MØ, "Don't Wanna Dance." This Danish singer's upcoming debut album No Mythologies to Follow includes the brassy "Don't Wanna Dance With Nobody," somewhere between the percussive lushness of early Lykke Li and the dusky grandeur of Lana Del Rey. The video, full of cars about to be destroyed for crash metal, only furthers the title's dance-floor reverse psychology.
https://cache.vevo.com/m/html/embed.html?video=GB1101301094
10. Sun Kil Moon, "I Watched the Film the Song Remains the Same." Mark Kozelek has already shared some devastating, intimate tracks from upcoming album Benji, among them "Ben's My Friend" and "Micheline." Next up is "I Watched the Film the Song Remains the Same," which might be relevant to the Red Hot Chili Peppers' supposed Super Bowl halftime show plans. Listen over at The New York Times.