In the wake of Doe B's tragic death comes a new Raekwon track featuring the slain rapper. Titled "I Wanna Know," the just-revealed tune also packs in a guest appearance by T.I., who signed Doe B to his Atlanta label Grand Hustle Records. Understandably, the three-way team-up carries extra heft following Doe's December 28 shooting death, especially when gunfire blasts through the funk-inflected horn hits.
"I Wanna Know" is streaming below (via 2DopeBoyz), along with a proper Doe B tribute track, the fierce but mournful "Y'all Ain't Do Him Right," which comes courtesy ATL talent Pastor Troy.
Doe B was killed over the weekend in a shooting that took place in a Montgomery, Alabama nightclub. The violence claimed two lives: 22-year-old Doe B, born Glenn Thomas, and 21-year-old Kimberle Johnson. Six others were wounded. Montgomery police have arrested a suspect in connection with the incident, 25-year-old Jason McWilliams, who reportedly turned himself in late on December 29. McWilliams has been charged with two counts of capital murder.
"An investigation indicates that the shooting stemmed from an ongoing dispute between McWilliams and Thomas," police said in an announcement.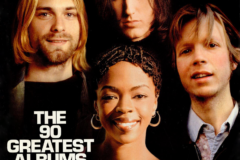 Several rappers have paid tribute to Doe B on Twitter in the days since his death, including Drake, Juicy J, Mike WiLL Made It, B.o.B., and T.I., who wrote, "RIP to my lil brother Doe B. We gon miss u my nigga. U'll never be forgotten & U WILL NOT DIE IN VAIN. We Love U champ. Always."