Marvin Gaye III is finally suing Robin Thicke over "Blurred Lines." As the Hollywood Reporter points out, after months of staying more or less quiet on the subject, Gaye III — the adopted eldest child of the late R&B legend — has hired his own attorney and filed his own counterclaims to Thicke's preemptive lawsuit which insists "Blurred Lines" wasn't ripped off from Gaye's 1977 song "Got to Give It Up."
Gaye III's countersuit comes a few weeks after his siblings, Frankie Christian Gaye and Nona Gaye, filed a countersuit alleging that Thicke committed copyright infringement on two songs: "Got to Give It Up," for "Blurred Lines," and Gaye's 1976 tune "After the Dance," for the 2011 single "Love After War."
The latest countersuit argues that Thicke has borrowed wholesale from a number of songs in Gaye's catalogue, something Gaye III alluded to earlier this year. According to the new court filing, "Thicke's 'Blurred Lines' (copied from Gaye's 'Got To Give It Up'), Thicke's 'Love After War' (copied from Gaye's 'After The Dance'), Thicke's 'Make U Love Me' (copied from Gaye's 'I Want You'), and Thicke's 'Million Dolla Baby' (copied from Gaye's 'Trouble Man') all serve as examples of songs so similar to Gaye's songs as to leave no doubt but that they were each wholly dependent for their very creations upon Thicke's brazen copying."
While Gaye III cites four examples of creative theft, he's only bringing copyright infringement claims against "Blurred Lines" and "Love After War," just like his brother and sister. Unlike his siblings, though, Gaye III is not accusing EMI — the song publisher that not only co-owns and controls "Blurred Lines," but is also responsible for protecting copyrights to Gaye's songs — of breach of contract. Frankie Christian and Nona Gaye are alleging that EMI failed to defend Gaye's work and tried to bully them into not taking legal action over the supposed infringement.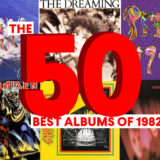 As an aside, proving "Million Dolla Baby" infringes on "Trouble Man" could be particularly difficult considering Gaye is listed in the credits as a songwriter on Thicke's track ("Contains interpolations from the composition 'Trouble Man'").
THR notes that the separate countersuits could be a sign of in-fighting among Gaye's children. If their lawsuits eventually prove successful, family strife could complicate any potential settlement discussions.