Looking back at 1982 in music, the headline is obvious: Thriller Sells A Bajillion Copies, Becomes World's Biggest Album. But is it the year's best album?
Funny enough, Michael Jackson's sixth LP hardly even affected the charts that year — it snuck out in late November, just as Men at Work's 1981 blockbuster, Business as Usual, began its commercial stranglehold in the U.S. Only one record on our list, Fleetwood Mac's chart-targeted Tusk follow-up, Mirage, hit No. 1 on the Billboard 200. (Doesn't it seem weird, looking back, that Prince's 1999 peaked at No. 9?)
Lots of fascinating shit was happening in 1982, and you didn't always find it on the radio. On our list, we included everything from early hip-hop (Grandmaster Flash) to horror-punk (Misfits) to lo-fi synth-pop (Solid Space). Revisit some decades-old classics and discover a few that slipped through the cracks. – Ryan Reed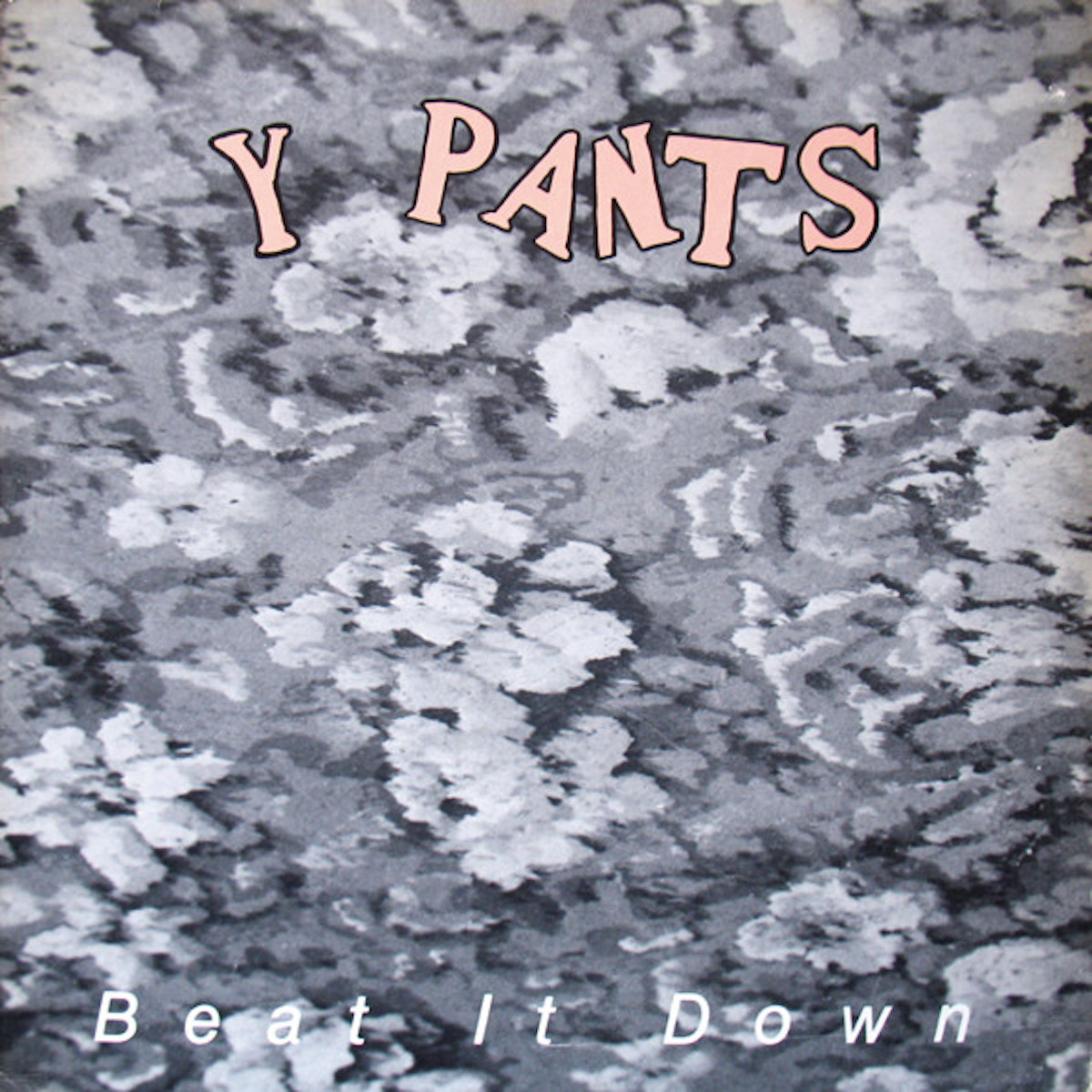 Y Pants is a band that sounds like they should be playing in a gallery — which could be an insult, but in their case, it's not. The New York City no-wave trio comprised the photographers, filmmakers, and visual artists Barbara Ess, Gail Vachon, and Verge Piersol, who started the band with toy instruments, including a Mickey Mouse drum kit and a mini-piano they found trashed on the sidewalk. Despite their stark, minimalist sound, the trio sculpted songs that radiate curiosity and a sense of earnest exploration. They disbanded shortly after the release of their sole full-length, Beat It Down, but the brief discography they left behind sounds like more than an aborted attempt at musicality. Rather, Y Pants is its own fully realized art project. – Annie Fell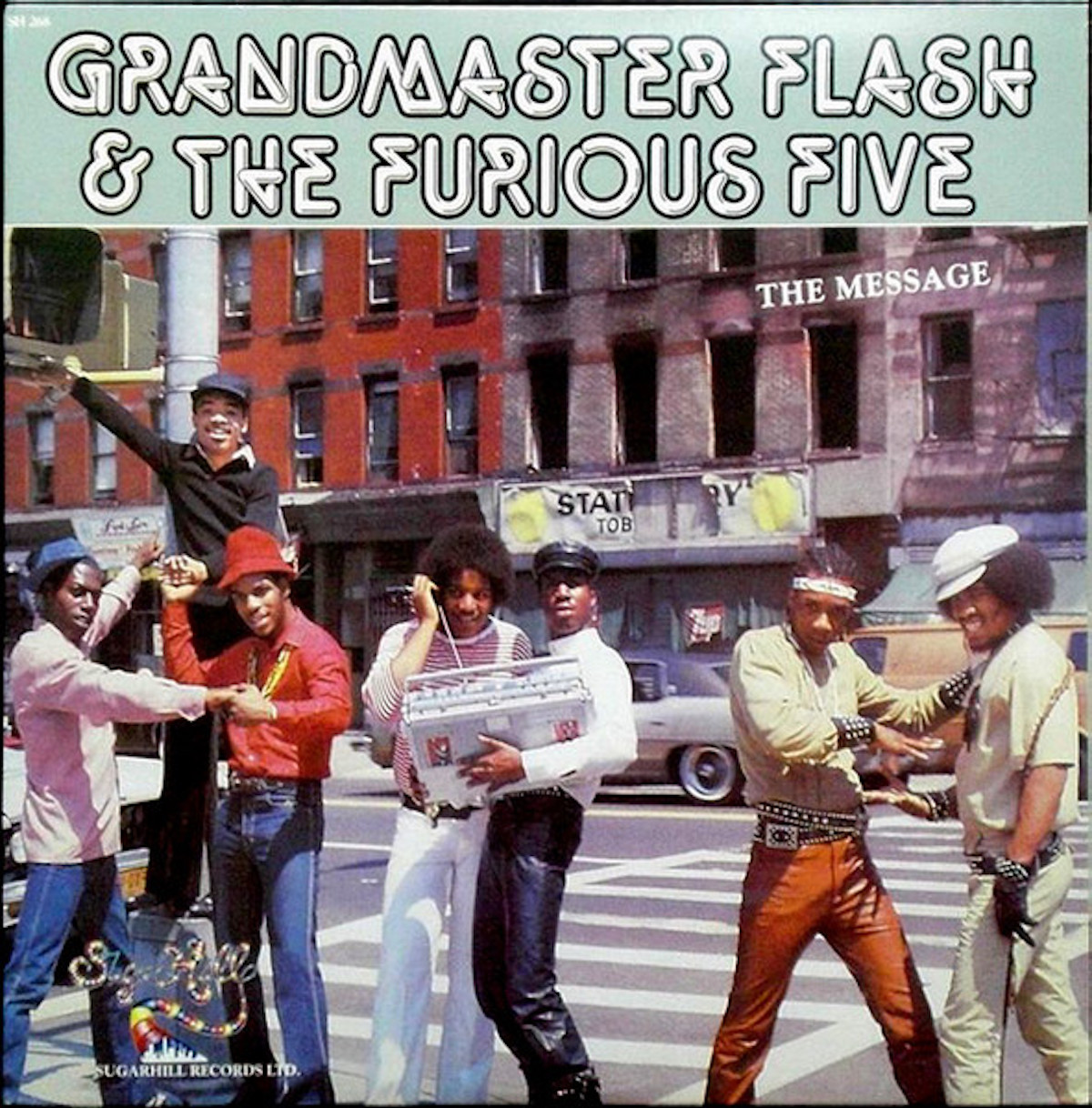 Before Run-D.M.C. joined forces with Aerosmith, before the Beastie Boys fought for your right to party, and before Eric B. met Rakim, there was Grandmaster Flash and the Furious Five: spinning records in the Bronx, becoming legendary at New York clubs, and bringing a social conscience to hip-hop. The title track is the main attraction here — a rousing call-to-arms addressing inner-city decay, the song proved that rap could be a vehicle for more than just braggadocio. But The Message is an eclectic debut, also offering the proto-Daft Punk robot classic "Scorpio," the "Genius of Love"-sampling "It's Nasty," and a schmaltzy Stevie Wonder tribute. Along with Sugarhill Gang's self-titled and eventually Run-D.M.C.'s debut, The Message was one of the crucial early LPs proving that hip-hop was no passing fad. – Zach Schonfeld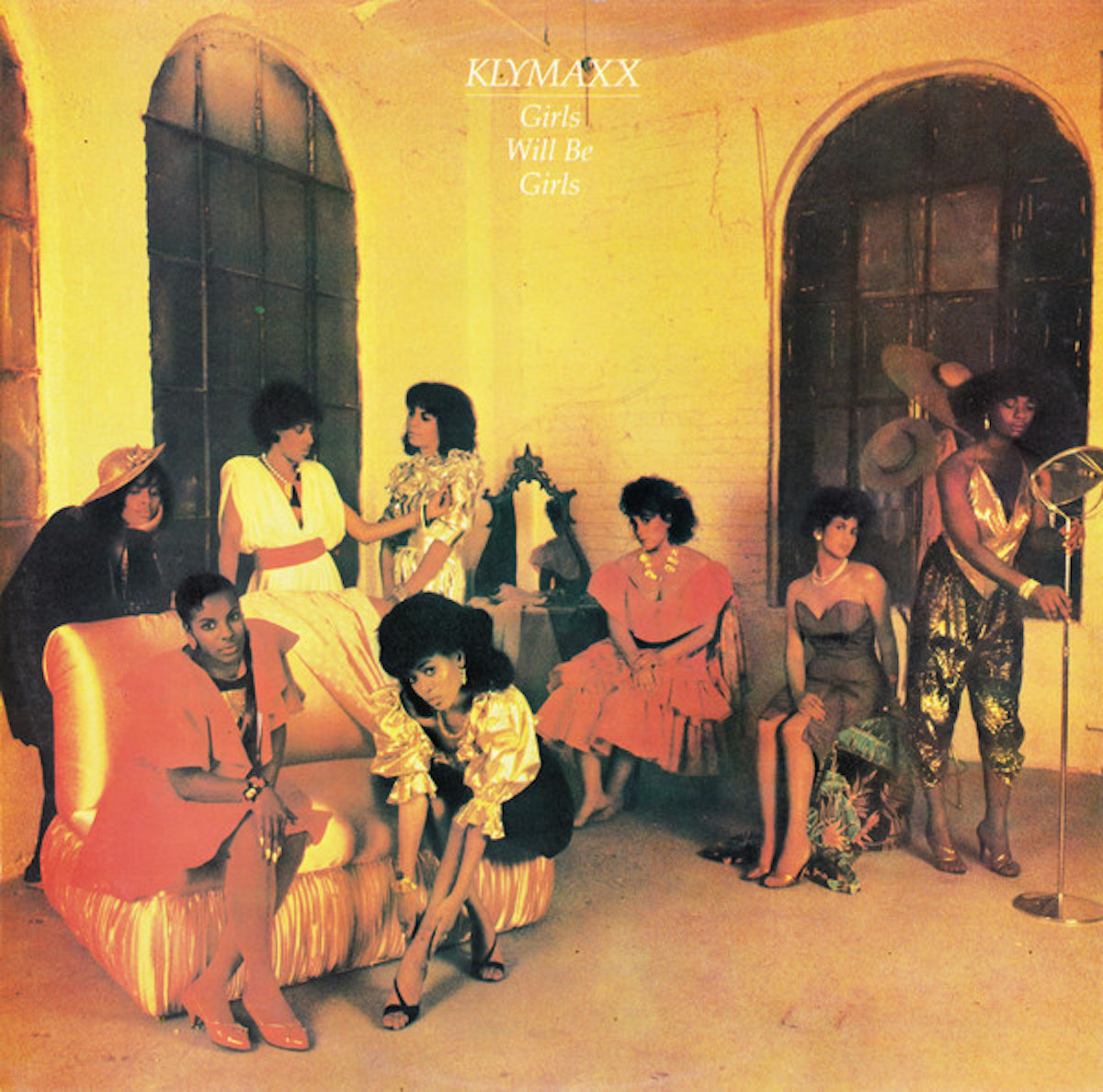 Led by writer, producer, singer, and drummer Bernadette Cooper, Klymaxx were the original bad girls of electro-pop. While their greatest commercial success came with 1984's Meeting in the Ladies Room, on Girls Will Be Girls they stepped into the roles that would make them legends: simultaneously women's women and diva's divas. The title track starts the album with bubbling pop-funk, reflecting the dating landscape at a time of changing mores – from the point of view of an independent woman. They follow with the euphoric club anthem "Wild Girls," complicate their mystique on "Heartbreaker (I'm Such a Mess)" and "All Turned Out," and find time for heart-melting ballads like "Offer I Can't Refuse." Girls Will Be Girls, a classic in its own right, laid the groundwork for hits to come. – Beverly Bryan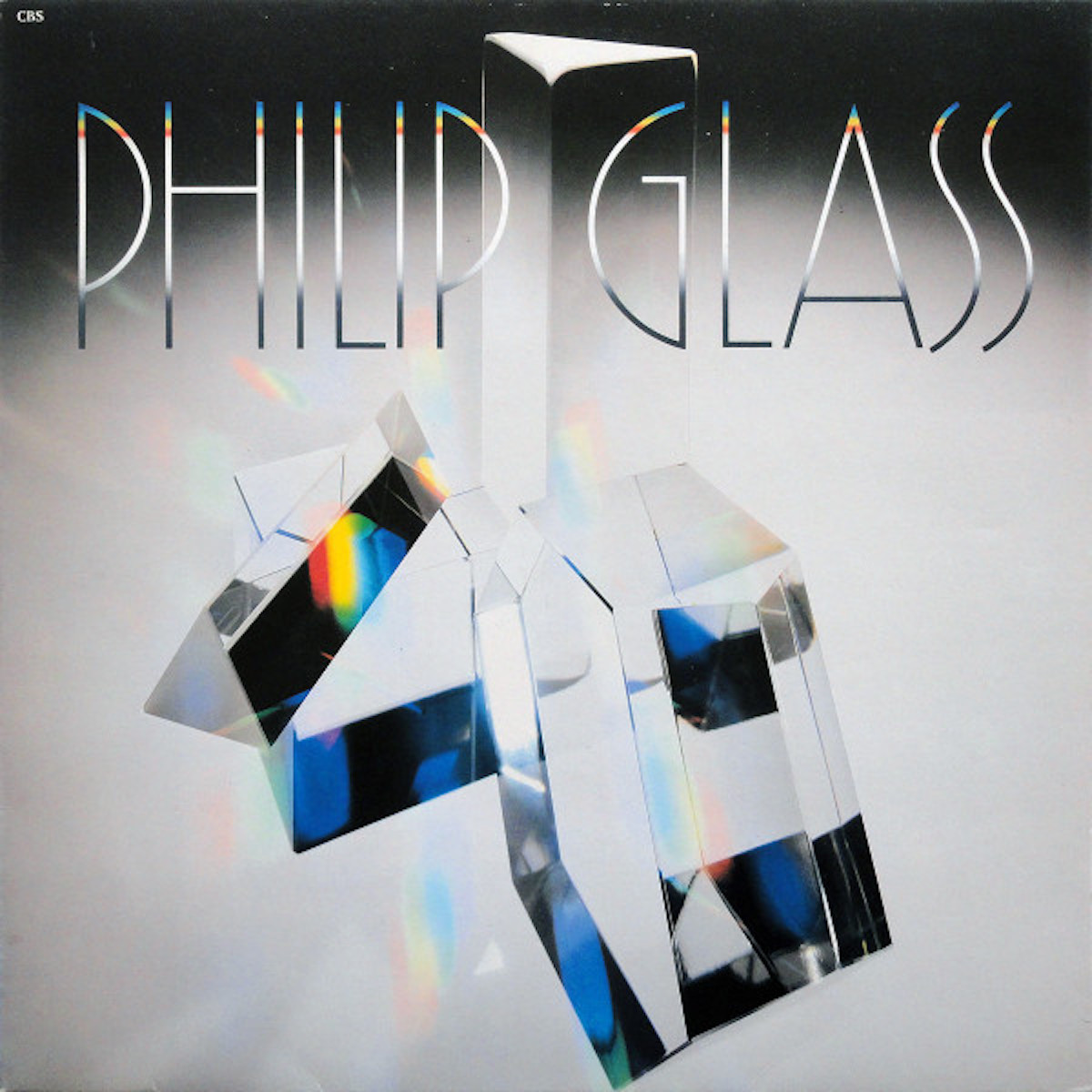 The five-hour opera Einstein on the Beach established Philip Glass as a major 20th-century composer, but it didn't exactly make him a mainstream concern. That all changed with Glassworks, an indelible work of chilly minimalism pared down in size, if not emotional impact, for a wider audience; while Glass's previous works filled opera halls, Glassworks was, in the composer's own words, "specially mixed for your personal cassette player." The shapeshifting piano arpeggios of "Opening" and "Closing" epitomize Glass' ability for hypnotic repetition, while the downcast woodwinds of "Façades" foreshadow his work as an in-demand film score composer. Along with Terry Riley's In C and Steve Reich's Music for 18 Musicians, Glassworks remains one of the essential works of American minimalism. – Z.S.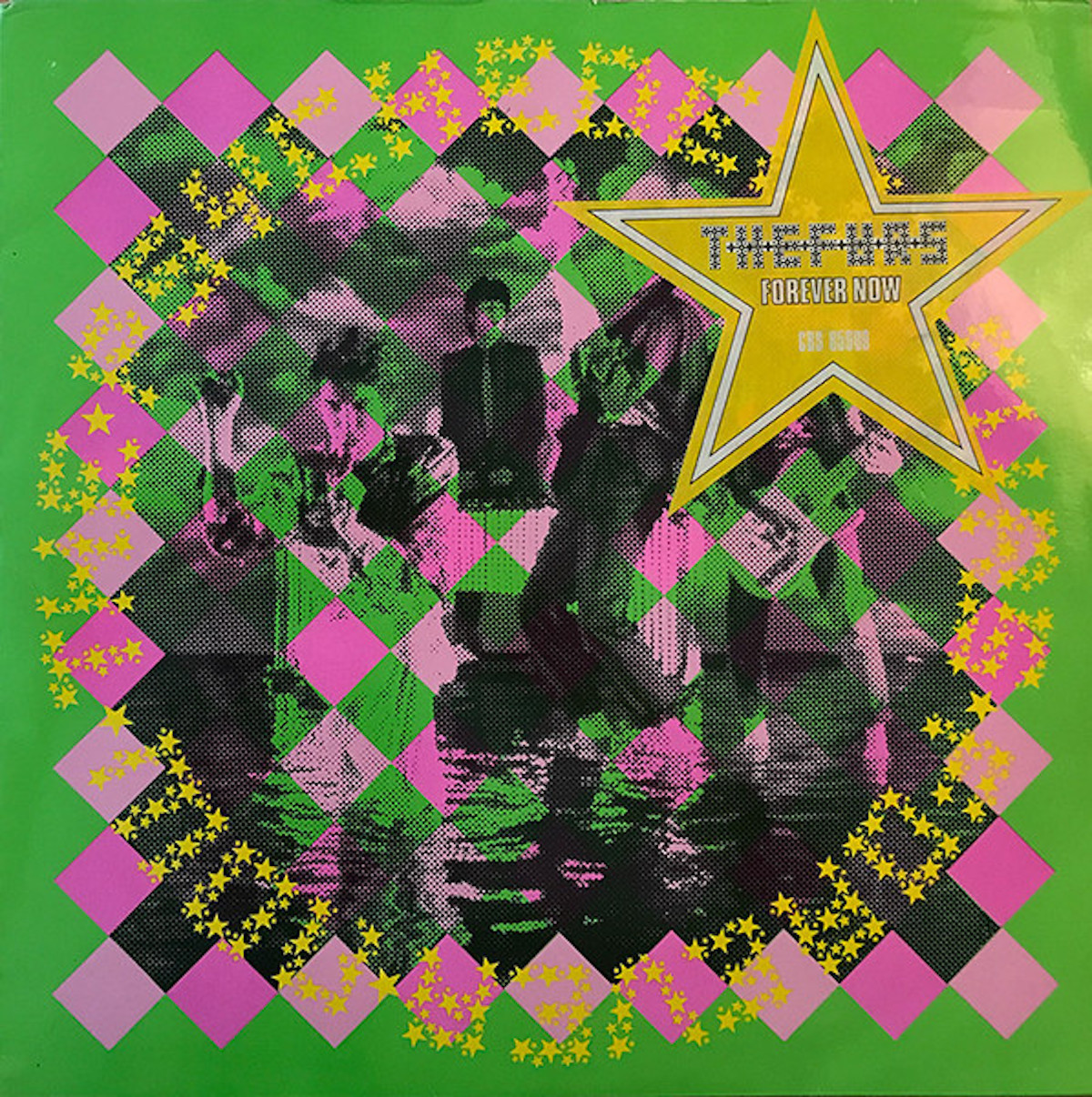 There's an alternate timeline in which The Psychedelic Furs' third album was produced by David Bowie, an ardent supporter of the British new wave group, whom Columbia Records had in mind as their first choice. But when Bowie couldn't commit to producing Forever Now, Furs drummer Vince Ely suggested Todd Rundgren, mastermind behind Meat Loaf's Bat Out of Hell — an album that nobody would have ever mistaken for the London post-punks. The pairing brought the group further out of their comfort zone while Rundgren introduced new instruments to their sound, like cello on "Sleep Comes Down" and marimba on hit single "Love My Way." (Rundgren also apparently would set off firecrackers when the band least expected it, among other unorthodox methods.) The final product stands as the group's brightest and most urgent set of pop anthems. The thought of a Bowie version is still an intriguing "what if", but there's really no arguing with any record that includes "Love My Way." – Jeff Terich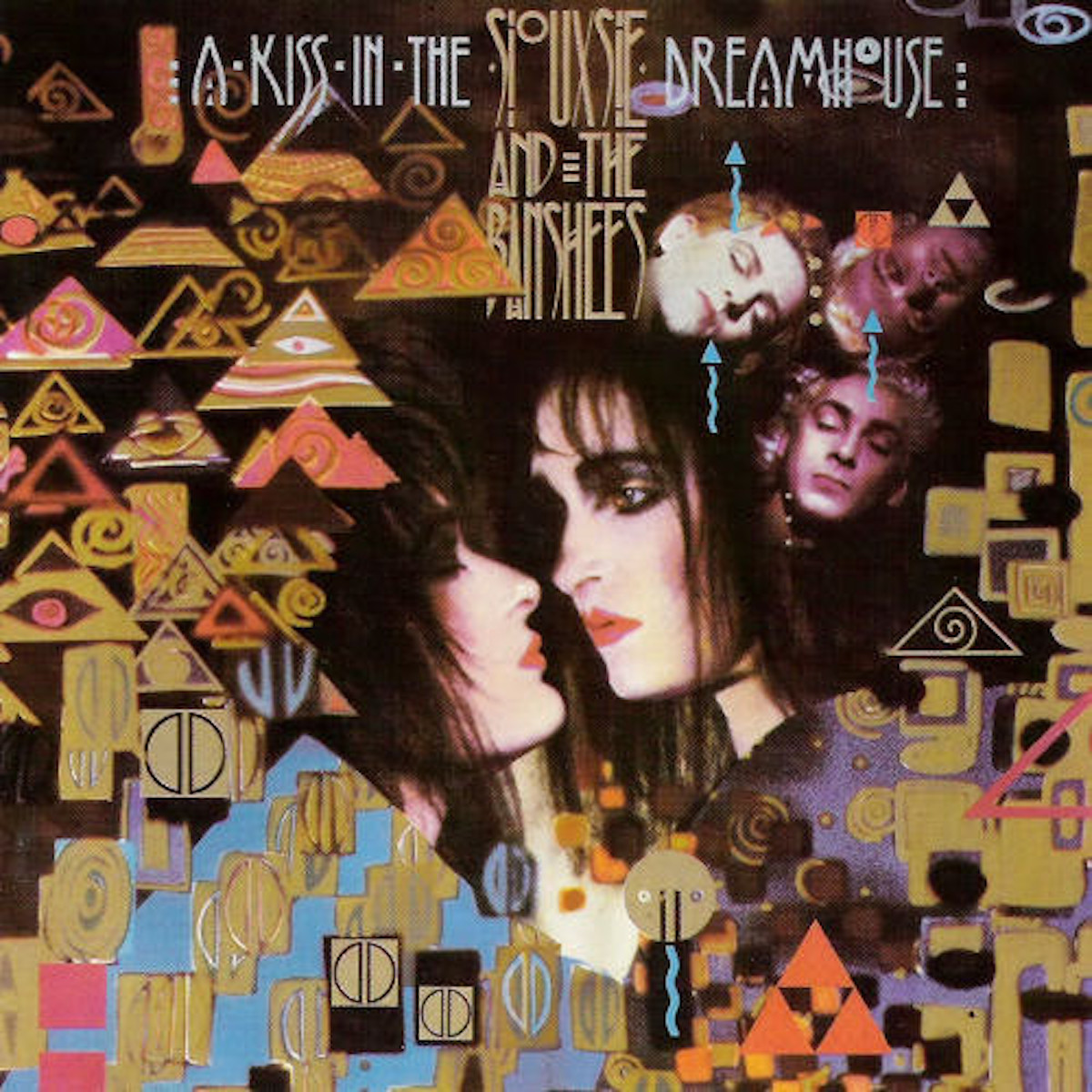 It was a bittersweet year for Siouxsie and the Banshees. Substance abuse, stress, and a mix of personal and professional tensions menaced what was otherwise proving to be a rather successful career: "Nothing could derail us," singer Siouxsie Sioux later told Uncut. "Except ourselves." From this boiling pot of conflicting stimuli came the experimentation of A Kiss in the Dreamhouse, a deviation from the hands-on approach of previous albums. Together with an assumed shift towards neo-psychedelia, the album would prove trailblazing as a prelude to shoegaze, dictating the dawn of a new era for alternative British music. – Ana Leorne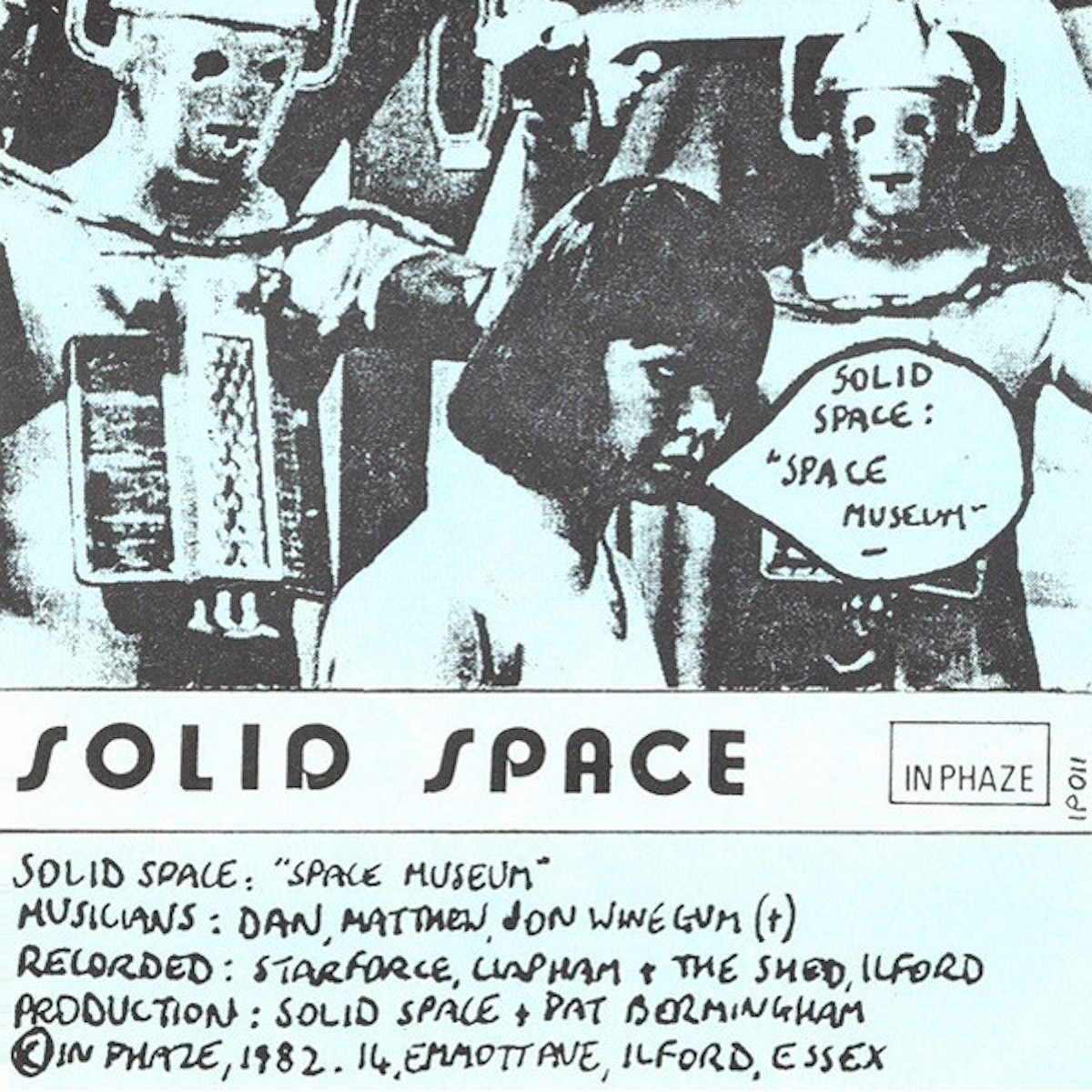 A curious rarity of a cassette with quirky, photocopied space-mutant artwork and lo-fi synth-pop songs about space travel, Solid Space's debut, Space Museum, likely only crossed your boombox in 1982 through DIY tape trading or if you caught one of the U.K. duo's rare London gigs before their breakup soon after. In the four decades since its small-scale release, however, a cult of Space Museum developed in the band's absence, with downloads and bootlegs of the post-punk obscurity only adding to the mystique: a Doctor Who-inspired minimal wave platter that pulses with the lo-fi beats of Suicide and the romantic, understated gloom of The Cure's earliest records. Though for all its mechanical elements and dalek-chasing, Space Museum is an oddly affecting album that harbors a set of incredible pop melodies beneath its haunting exterior. – J.T.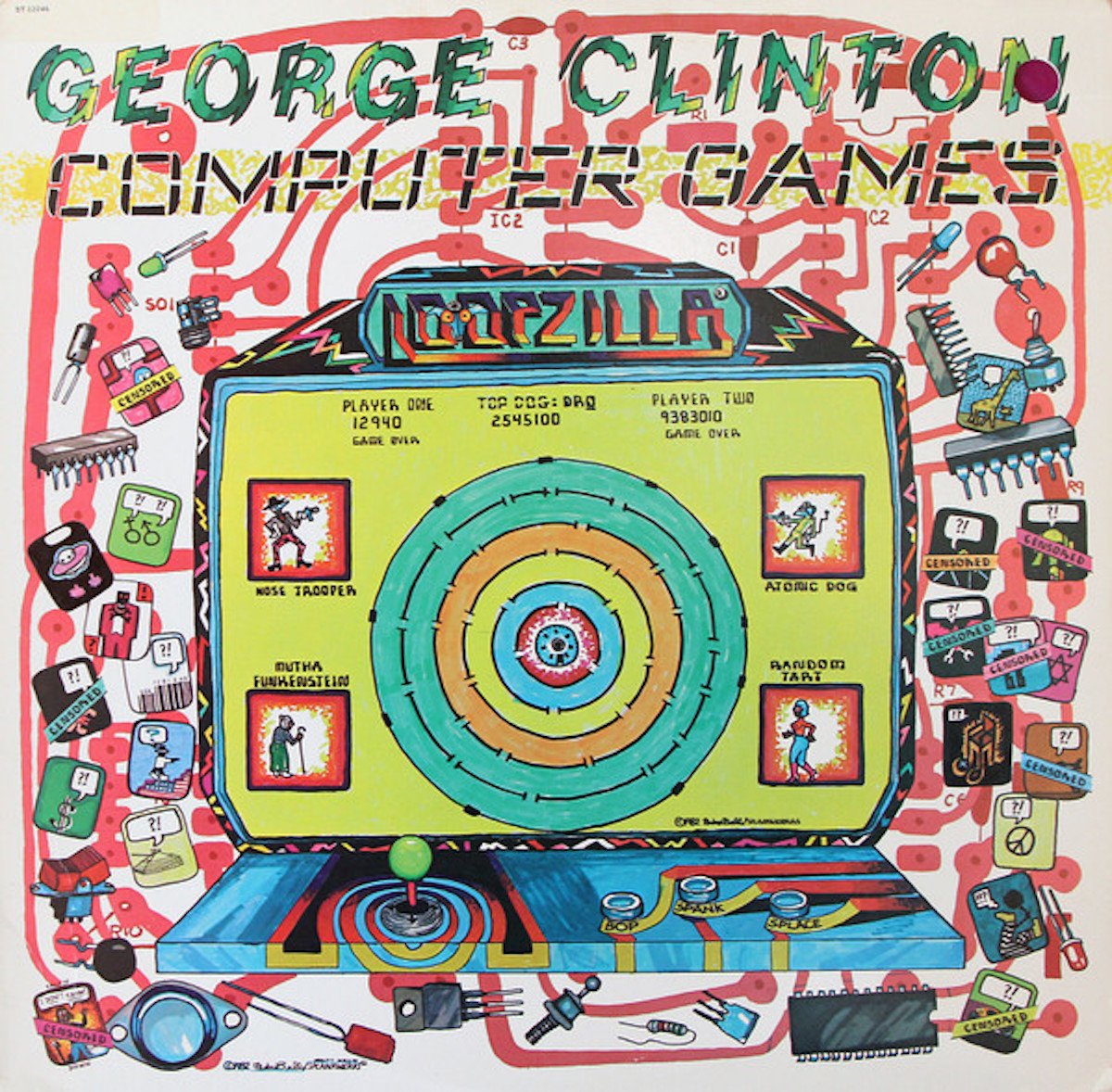 Computer Games marked the beginning of George Clinton's solo career, but it functions more as the last album of Parliament-Funkadelic's golden age, spinning off the immortal "Atomic Dog." With longtime Mothership travelers like Bootsy Collins, Bernie Worrell, and Eddie Hazel still in tow, Clinton riffs and rants over big burbling synth-bass grooves and electro funk stomps (12-minute epic "Man's Best Friend/Loopzilla"), nods to his doo-wop roots ("Pot Sharing Tots") and cops an absurd Transylvanian accent (the title track). But it soon became more fashionable to sample Clinton than buy his records — shards of songs from Computer Games have infiltrated classic hip-hop albums by Snoop Dogg, Slick Rick, and Madvillain. – Al Shipley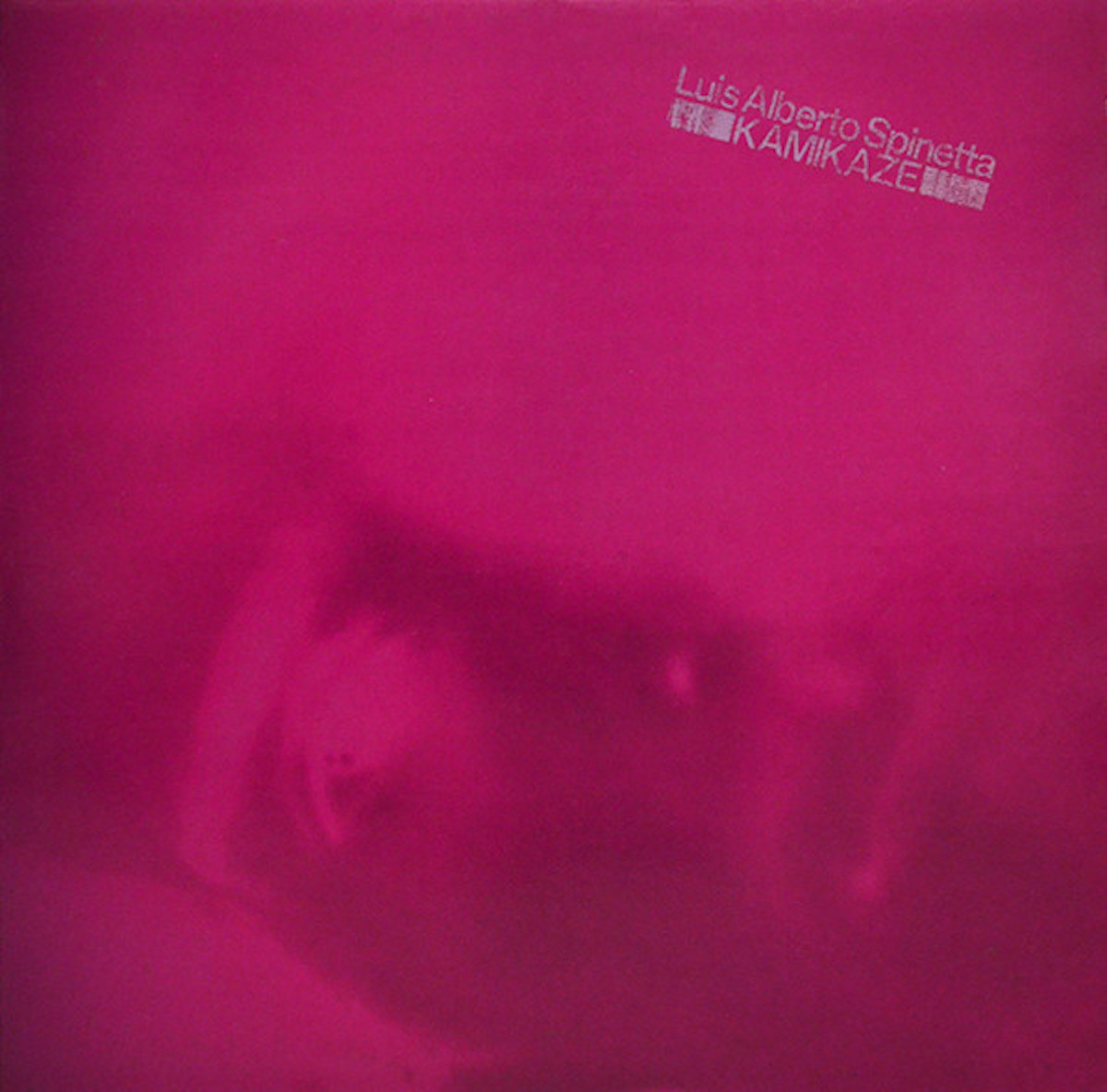 The release of Kamikaze coincided with the beginning of the Falklands War, symbolically signaling an important transition for Argentina in both cultural and political terms. While the acoustic tonalities (which some have said anticipate the MTV Unplugged format) may conceal a bitter resentment toward years of imperialism-backed repression, they also hint at a more innocent past, with some compositions dating from Spinetta's adolescence. Briefly touching jazz territory and disclosing a melancholy reminiscent of Nick Drake or Elliott Smith, Kamikaze's delicate strength comes across as a manifesto of the resistance: "Put the war aside and apply the energy to creation," Spinetta told Vida magazine (as translated to English) in December 1982. "Fight against mediocrity and the destruction of the world." – A.L.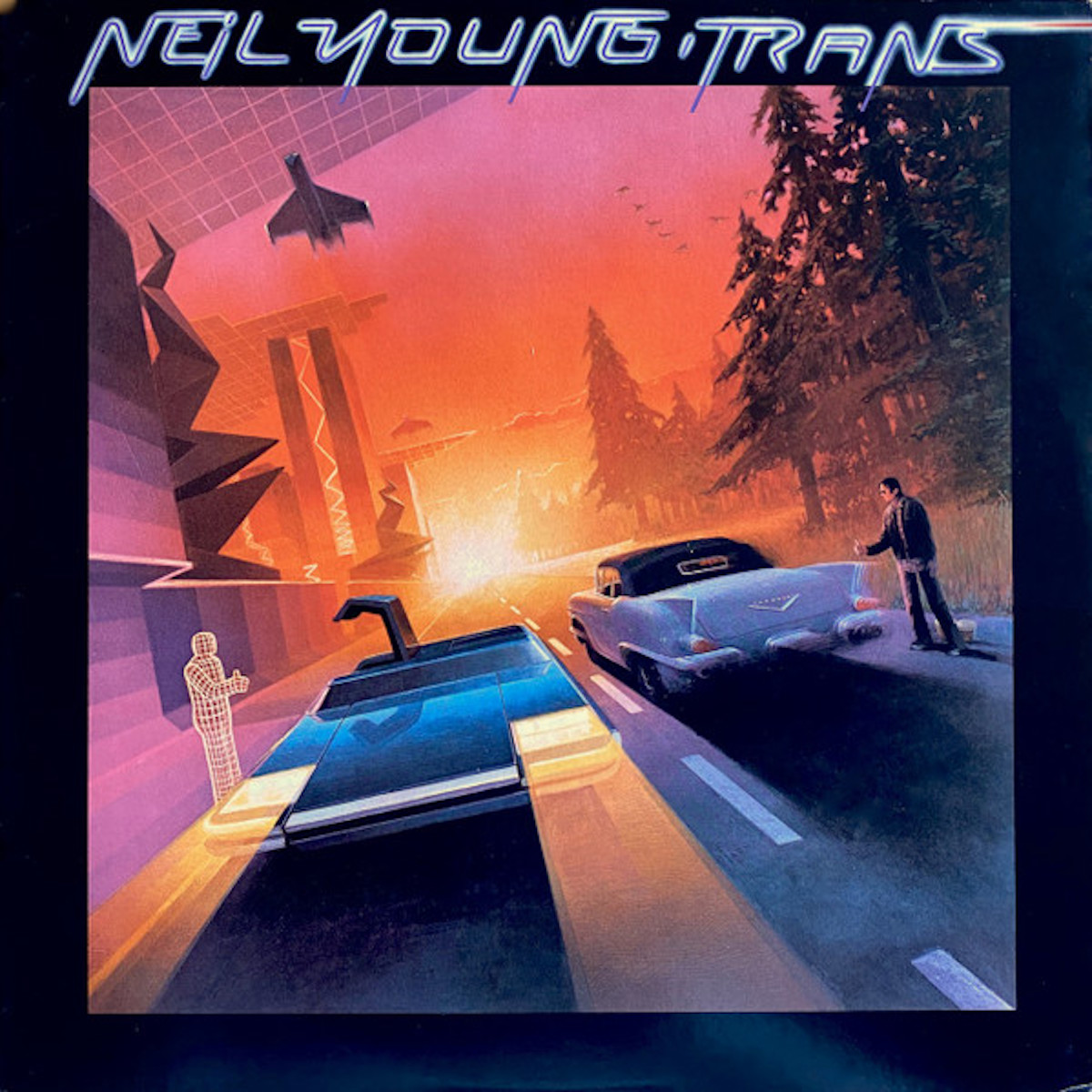 Trans has long been understood to be an aberration. To those mostly familiar with After the Gold Rush and the like, it tends to represent the archetype of a classic rocker's '80s derailment into a questionable world of shiny, digital tools. But once you get to know who Young genuinely is, you can toss out that tired categorization entirely. In reality, Trans is as raw and authentic as Young's folk-rock classics; it simply reflects less-discussed aspects of his life and work. Struggling to raise his nonverbal son, Ben, he immersed himself in synthesizers, synclaviers and vocoders, garbling his inimitable voice and illustrating the album's theme of communication breakdown. Granted, Trans is something of a half-measure; Young diluted the futuristic concept with some leftovers from his aborted album Island in the Sun. Still, it deserves to be exonerated from easy punchlines, and separated from the context of his Geffen-goading '80s. Despite its aggressively artificial presentation, Trans is deeply, essentially human. – Morgan Enos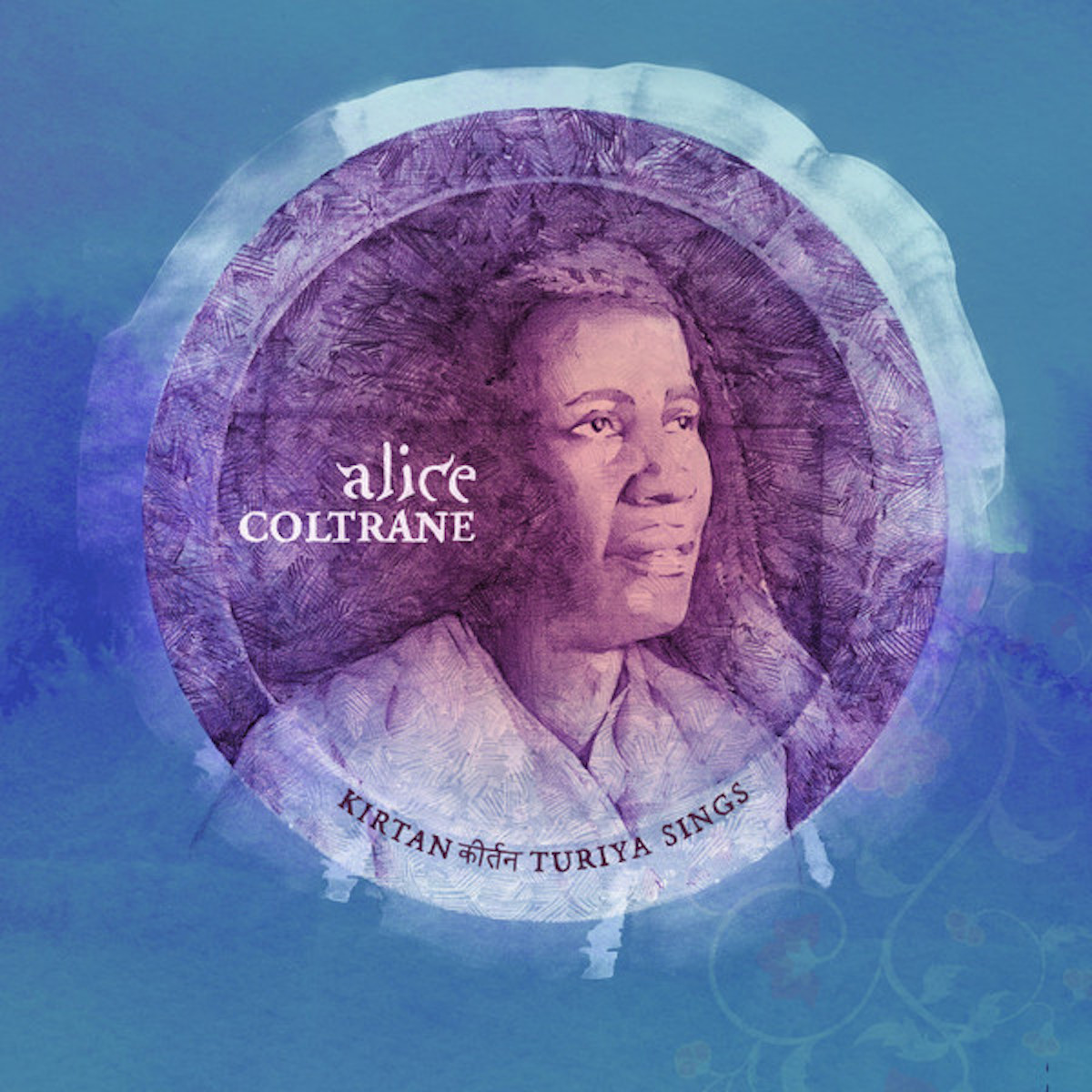 During her ashram period, Alice Coltrane Turiyasangitananda served as spiritual director of her Vedantic Center, a California establishment she'd later relocate to Agoura Hills. During this time, the luminary found solace making devotional music exclusively for the ashram's members — including the 1982 cassette Kirtan: Turiya Sings, which earned its first wide public release in 2021. Alone with just an "organ, strings, and synthesizer," as the original album cover reads, Coltrane sang Sanskrit devotionals, a soulful vision of Eastern spirituality and the metaphysical. Each minimal track flows seamlessly into the next, with Coltrane consistently reaching for the divine. – Jaelani Turner-Williams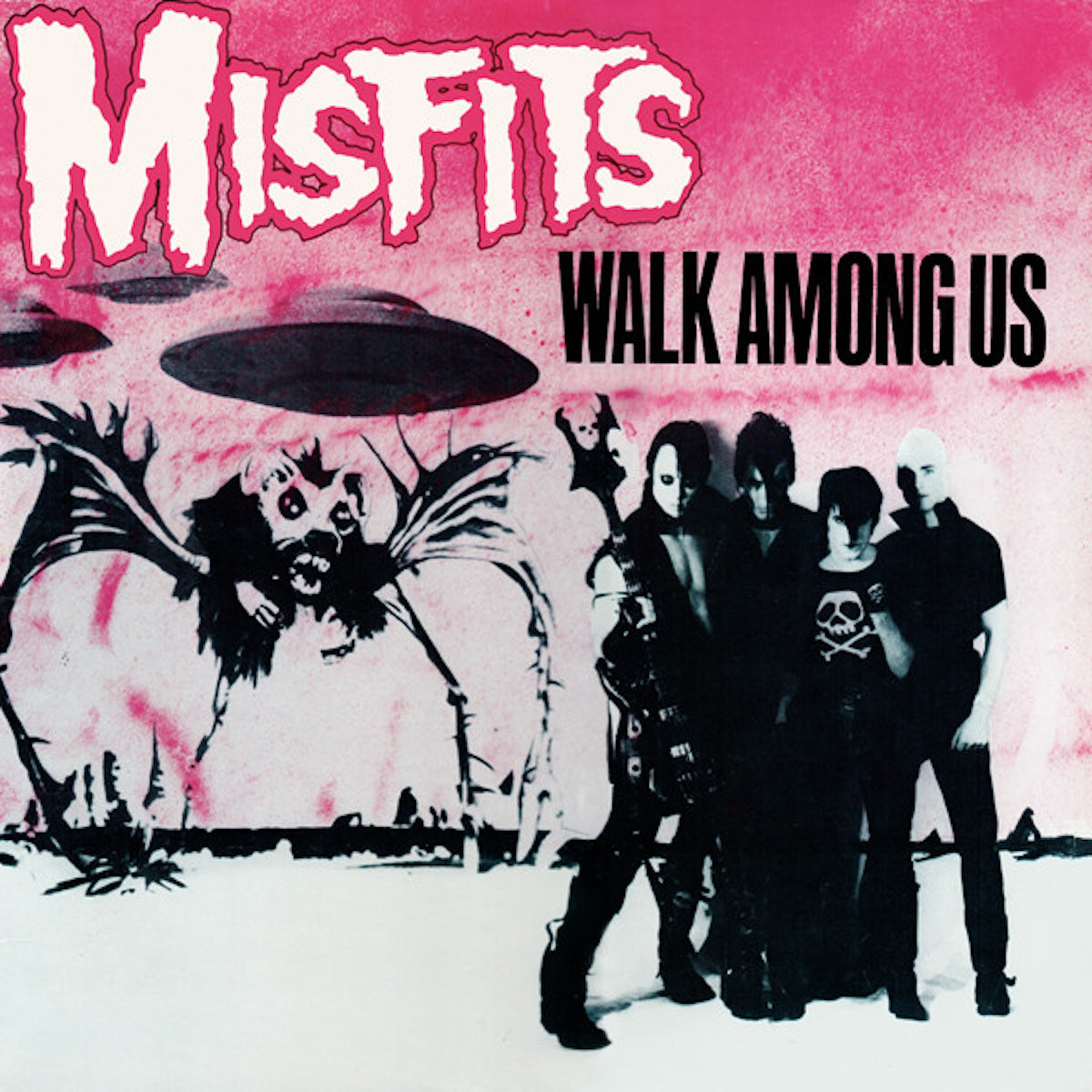 Walk Among Us wasn't an arrival so much as a nuclear implosion. Pent-up energy and rage and hair gel had been brewing under the surface for years as Misfits built momentum, struggling to bring a debut LP to light, instead settling to self-release odds and sods while scaring the crap out of pre-hardcore-era audiences. By 1982, Glenn Danzig and his army of ghouls hardly needed an introduction to many — and in Reagan's America, anyway, it only felt natural for a radioactive Elvis mutation to be screaming about hell breaking loose. But what separated Misfits from so many forgettable '80s punk groups wasn't the belated, fiery trail they blazed in on — it was their impeccable knack for earworm choruses and their underrated sense of humor lingering at the margins of it all. Avoid the ongoing fallout at your own peril. – Nate Rogers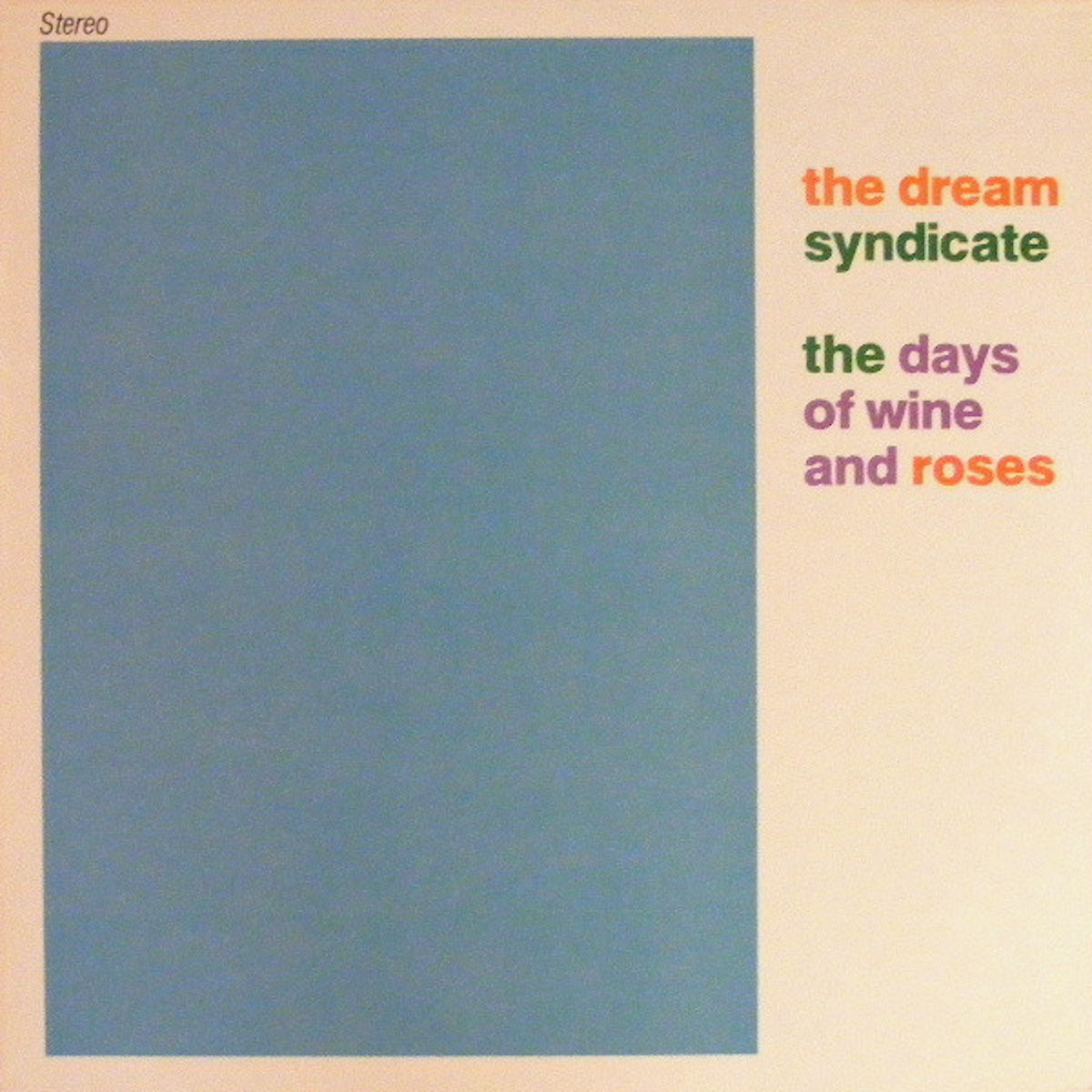 Much of the music coming out of L.A.'s Paisley Underground scene in the early '80s had a sunny vibe. And then there was the Dream Syndicate. The quartet's full-length debut owed more to East Coast art rock circa 1967 than the Summer of Love. Days of Wine and Roses was edgy and dark, full of clamorous guitars, taut rhythm parts that steered the songs around tight corners, and lyrics with a nihilistic streak, which singer Steve Wynn delivered in a style at once brash and conversational. Though the Dream Syndicate would change up their sound on subsequent albums, Days of Wine and Roses landed like a manifesto for a genre of one. – Eric R. Danton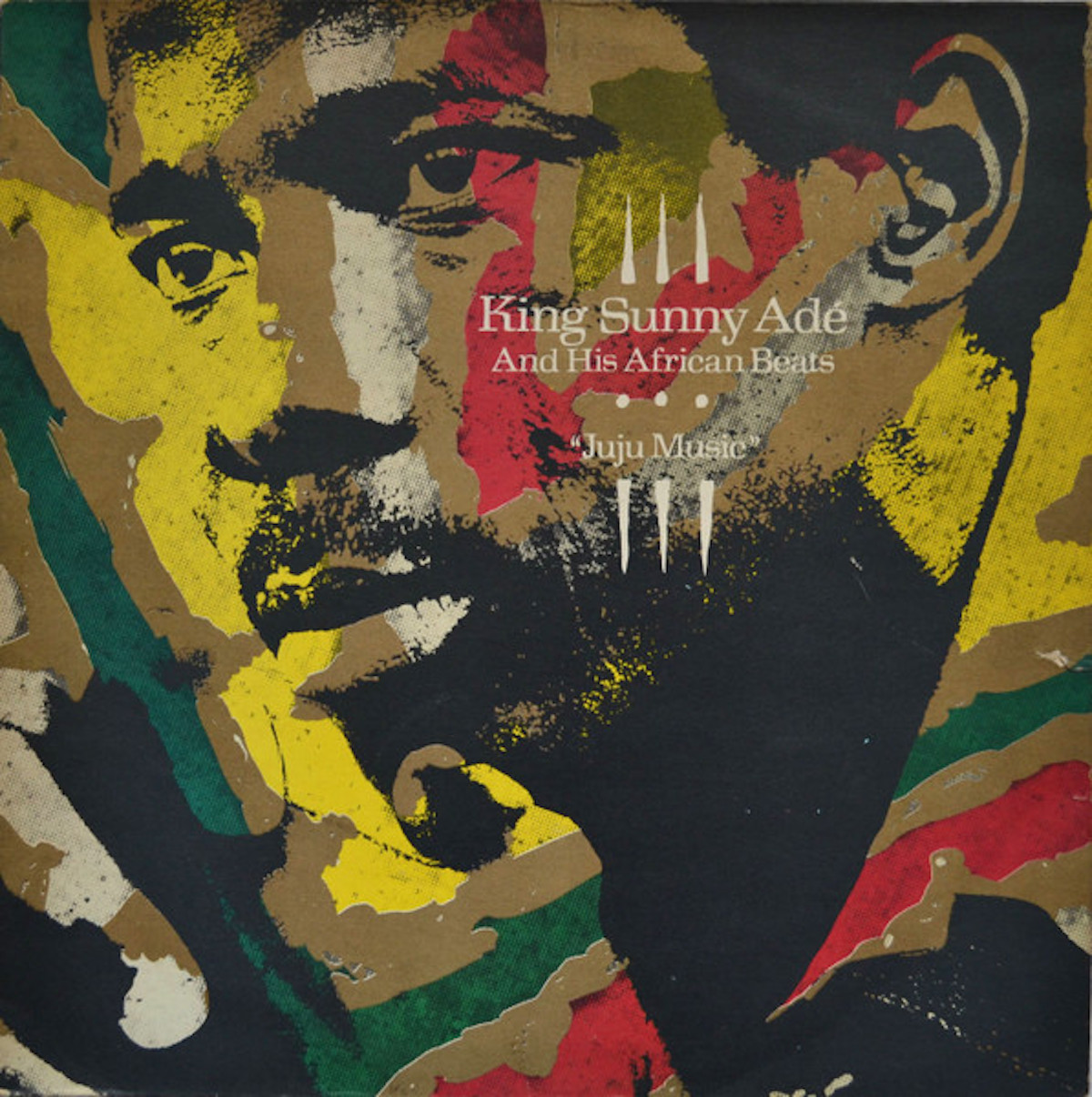 King Sunny Adé — bandleader, guitarist and veteran artist of Nigerian style jùjú — had more than 25 recordings to his name before 1982's Juju Music broke stateside. Island Records imprint Mango had big designs to position him stateside as the next Bob Marley (whom Island also helped introduce to U.S. audiences) — and while Juju Music to date hasn't sold nearly as many copies as Exodus, it did help usher in an appetite for World Beat in the '80s: Adé's hypnotic guitar licks and uplifting vocal melodies provided a warm and psychedelic bridge to West African pop through a charismatic and brilliant musical figure. Juju Music is an essential album in the Nigerian canon, a vibrant fusion where the ecstasy of highlife, the pulse of Afrobeat, and the soul of blues all converge in one central point. – J.T.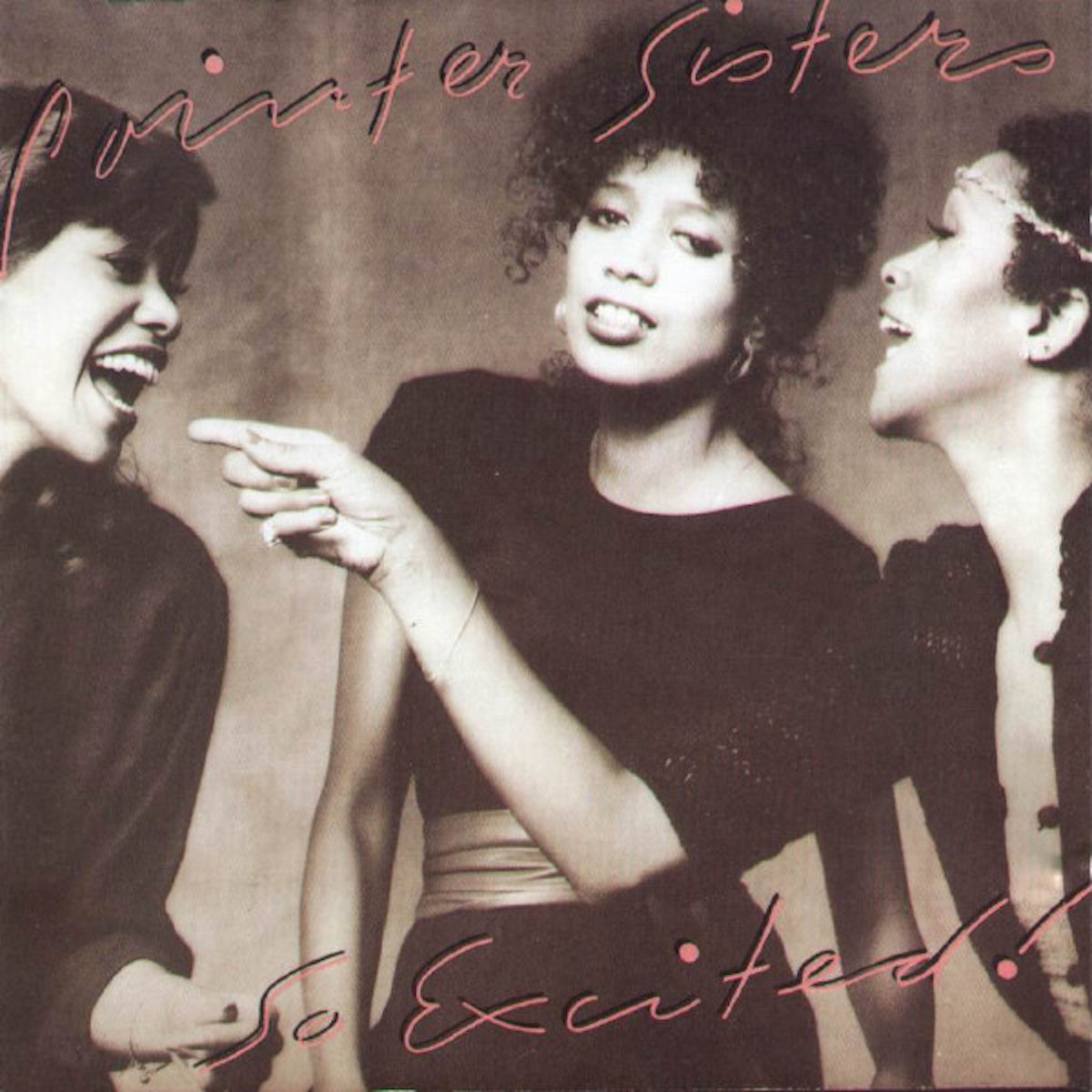 Having evolved gracefully over several albums, on So Excited! The Pointer Sisters gave post-disco a sophisticated whirl as only they could. With its synthesizers and heavy beat, the slightly manic energy of "I'm So Excited" — written by Ruth, June, and Anita Pointer with producer Trevor Lawrence — anticipated the groundbreaking electronic sound of their next musical revolution. That single overshadows everything else on the album, but it's well worth listening all that way through: "All of You," "If You Wanna Get Back Your Lady," "Heart to Heart," and their soulful version of Prince's "I Feel for You" all have a searing heat and liberated stance that announced a new era was at hand. – B.B.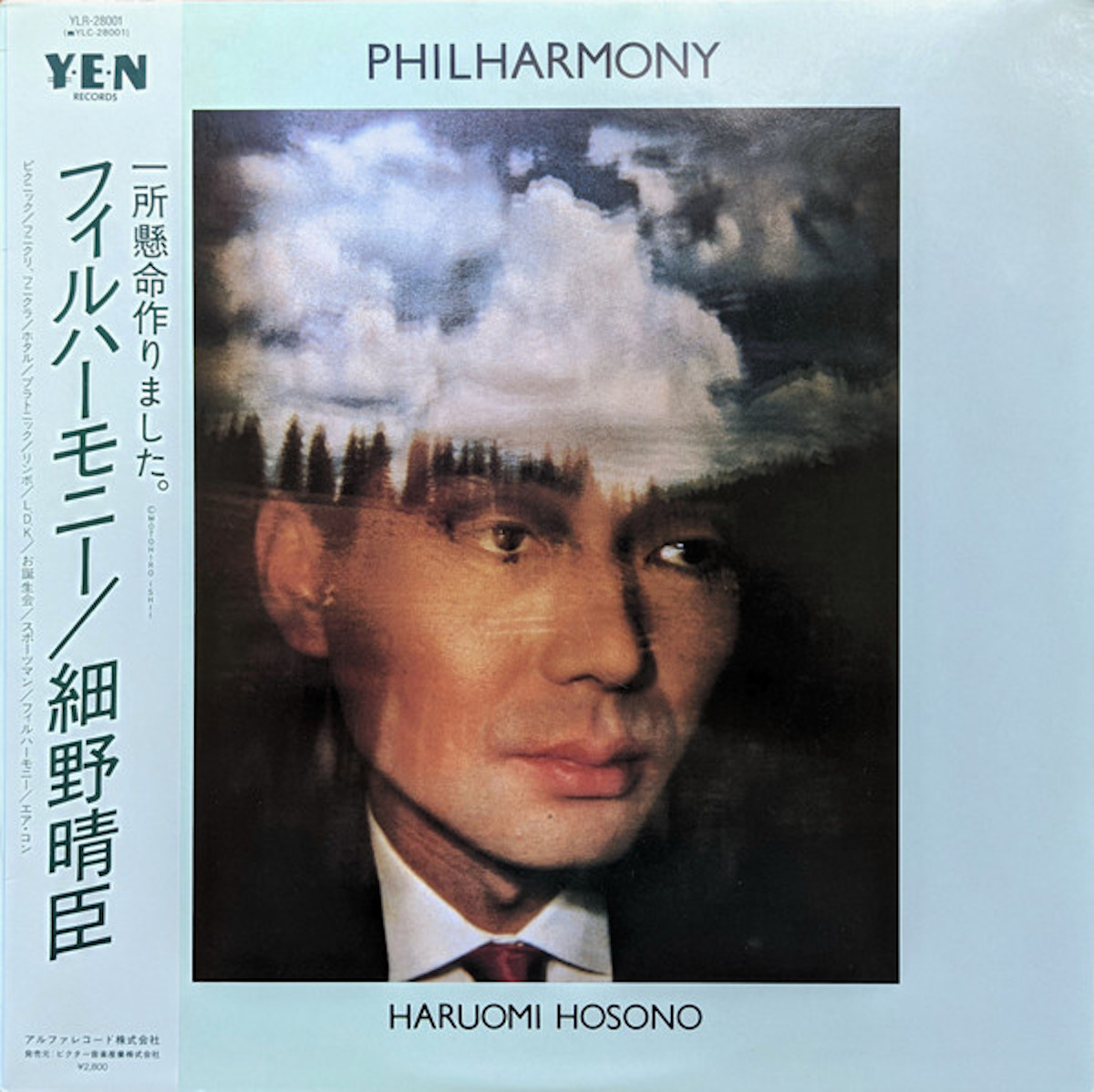 While prog-rockers and new wavers were using synths as giant surfboards, Japanese composer Haruomi Hosono was exploring their elastic, electronic pop possibilities. Philharmony is remarkably diverse, with a bright, chirpy cover of the Italian standard "Funiculi Funicula" sidling up to percussive instrumentals like the ominous "Luminescent/Hotaru." Philharmony is not the only album to employ beats and tones that soon become tropes of the New Romantics and '80s pop stars (and, later, '90s Chicago post-rockers). It is one of the few that masters the early use of vocal samples, interlocking synth squiggles, and propulsive beats that today might be relegated to vaporwave descriptions. – John Wenzel
34.

Midnight Oil –
10, 9, 8, 7, 6, 5, 4, 3, 2, 1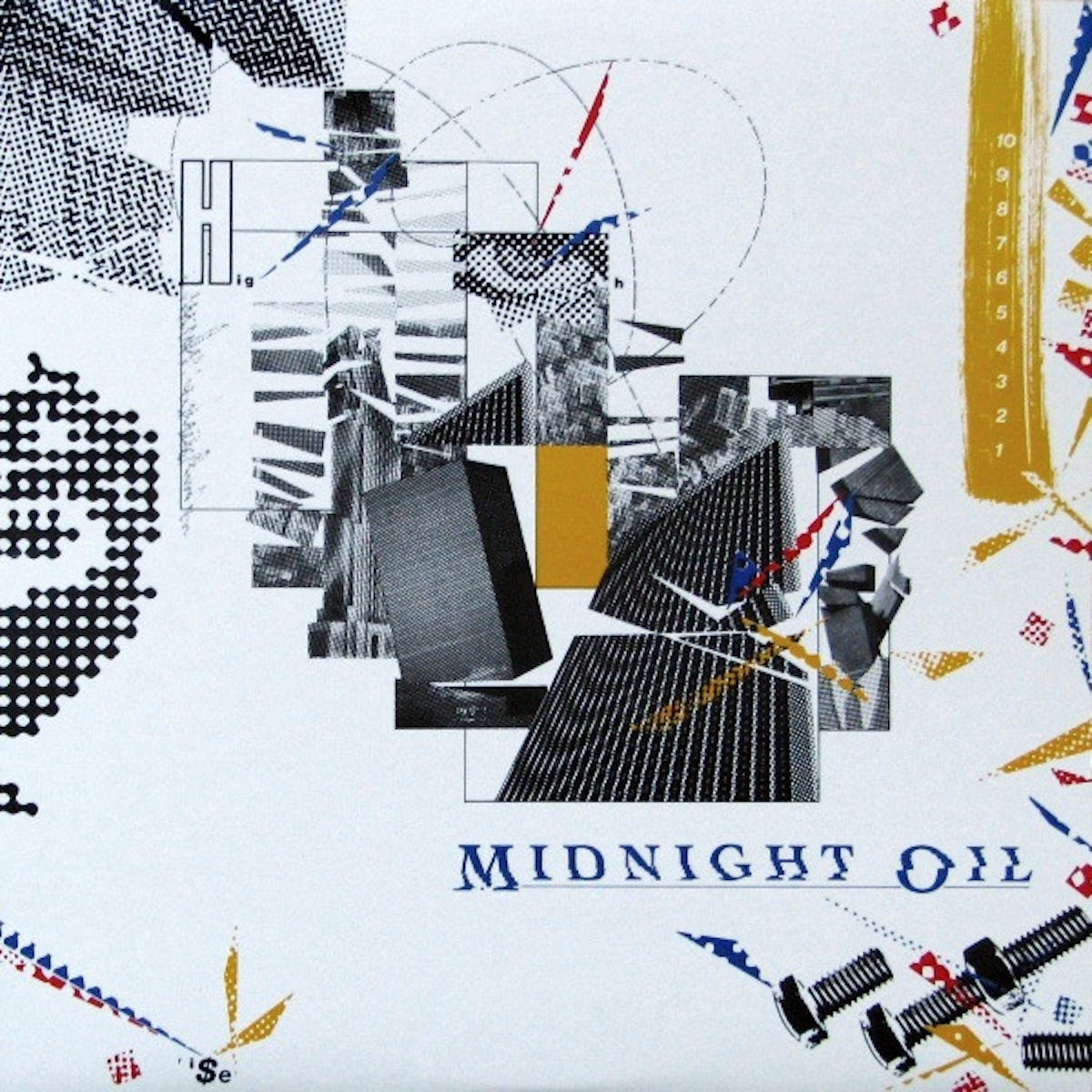 This Australian rock band's 10… 1 is a glimmering filament of connective tissue between their strident early punk and politically vibrant later work, which included MTV hits such as "Beds are Burning." In hindsight, the album also reveals its shocking breadth. Some songs could be an appetizer for the solo career of Peter Murphy, who wouldn't find the same synthesis of reverb-laden percussion and croaking vox until a year or two later. (Yes, I'm sure Bauhaus was an influence here.) Singer Peter Garrett nails both wobbly weird-outs and smooth, multi-tracked choruses, but the textured folk, tidy guitar solos, and driving rock are pure, refined Midnight Oil. – J.W.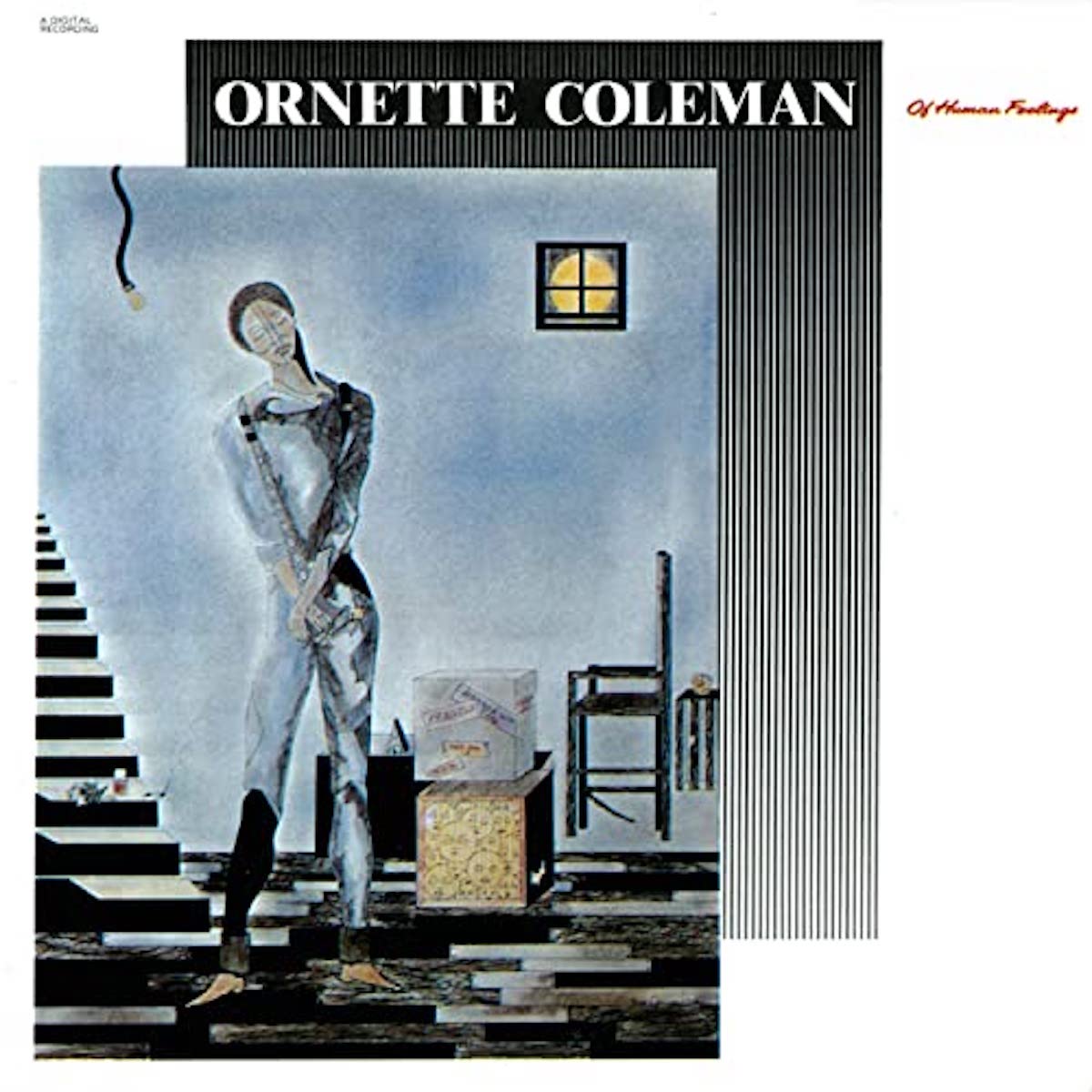 To any free-jazz purists who ever had a problem with Ornette Coleman getting funky: The man would like to have a word. "People have started asking if I'm really a rhythm 'n' blues player. I always say: why, sure," Coleman said in 1981, nodding toward his roots. "To me, rhythm is the oxygen that sits under the notes, and blues is the coloring of those notes, how they're interpreted in an emotional way." Because this is Coleman we're dealing with, his detour into a more straightforward approach is still deeply alien. "Sleep Talk" and "Him and Her" seem engineered for the dance floor but threaten to shake apart; the amoeba-like "Job Mob" stretches in seven directions at once. Is Human Feelings the very first place you should start with Coleman? That's debatable. But don't sleep on the saxophone great's '80s output — Of Human Feelings is a terrific example of a hyper-cerebral American artist plumbing the funky, soulful richness of his essence. – M.E.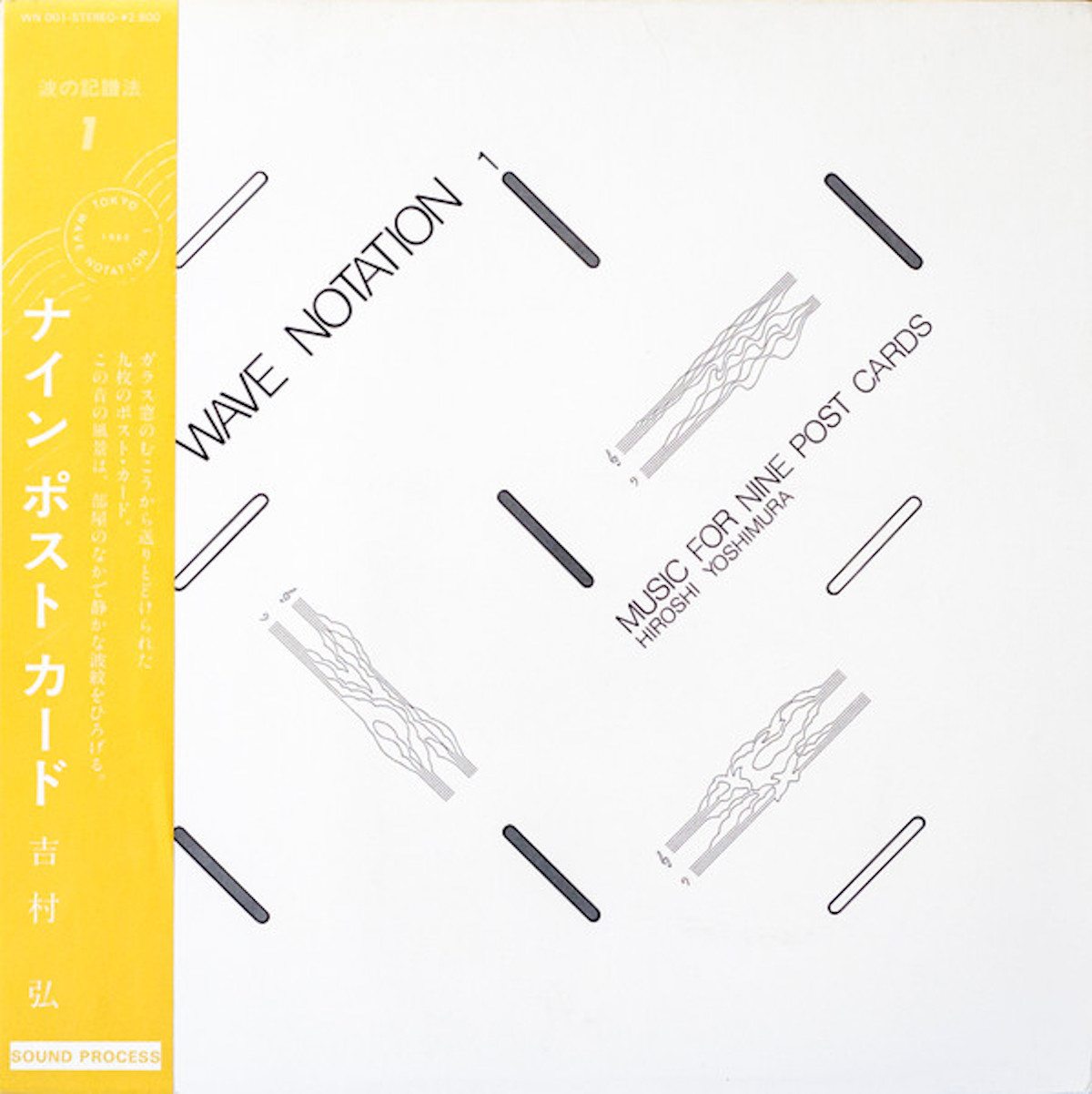 While figures like Brian Eno and Harold Budd were pioneering ambient music in the '80s, there was also a whole wave of Japanese artists doing the same, creating sounds to fit certain environments. Hiroshi Yoshimura's brilliant Music for Nine Post Cards was inspired by an art museum in Hana, but the serene waves of "Water Copy" and "Ice Copy" breathtaking peace were meant to live outside walls. Nine isn't just centered on stillness: "Dance PM" and "Blink" are anchored by delicate Fender Rhodes melodies — jaunty yet befitting the album's spirit. Yoshimura passed in 2003, but thanks to a 2017 reissue and YouTube algorithms boosting Japanese ambient artists around that time, Nine gained a second life and expanded beyond its original intentions. – Andy O'Connor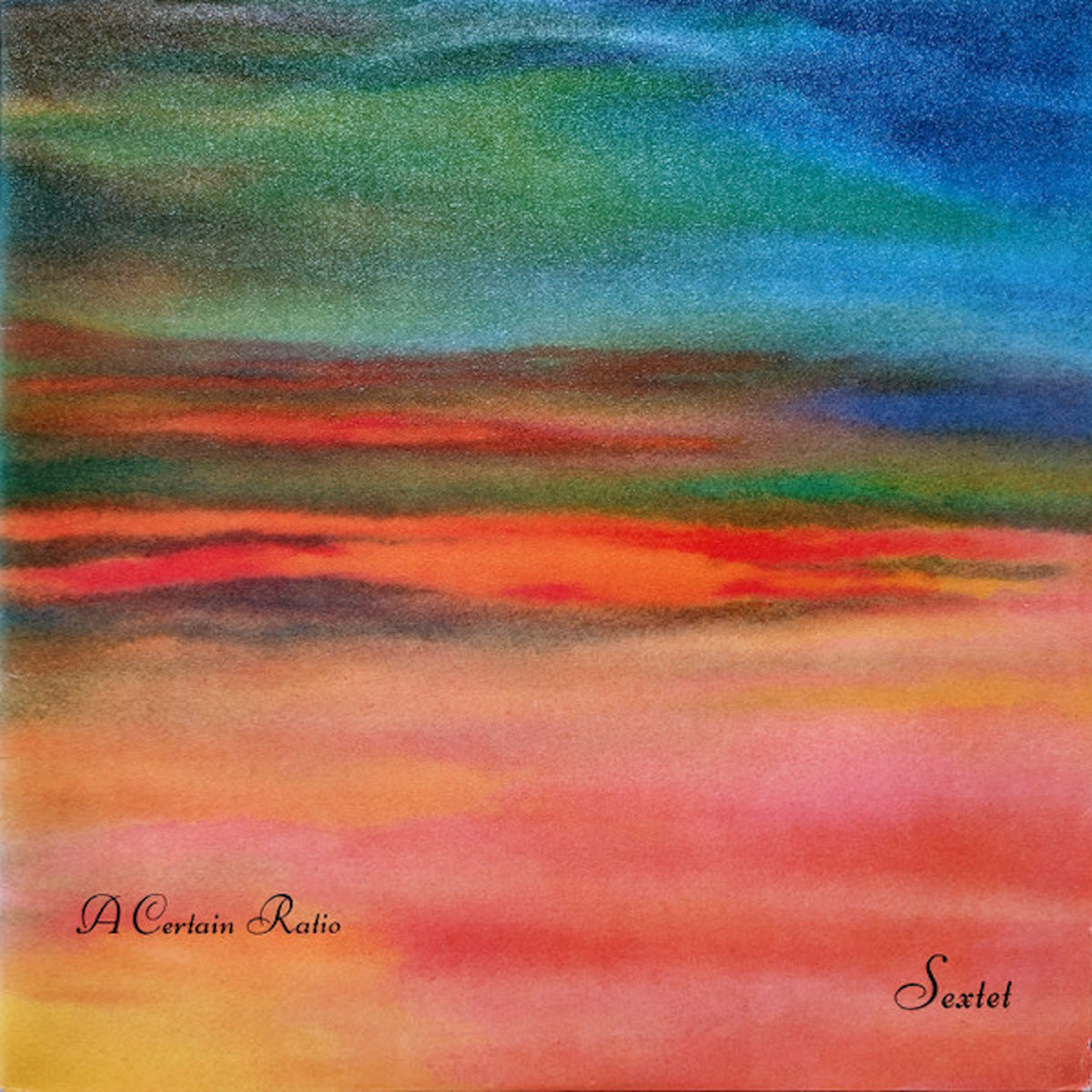 A Certain Ratio, though undersung, were legit cornerstones of the '80s funk-punk wave. And the Mancunian group's third album illuminates what made them special. It's a recording of strange beauty and striking contrasts: Dream pop and dread-shadowed post-punk are animated by thick slap bass, hyperactive Afro-Latin percussion, and restless horns and guitar leads. It's ambient-inspired, drone-y to the point of being Krautrock (Krautfunk?), and stalked by Martha Tilson's eerie vocals, which offer that rainy-night-in-Manchester feeling. Most significantly, Sextet confirmed ACR were more than fashionable funk dabblers. Their approach here is tense and meticulous but still driving and, ultimately, forward-looking. Seven-minute banger "Knife Slits Water" provides glimpses of the U.K.'s rave future through the fog. The view is great. – B.B.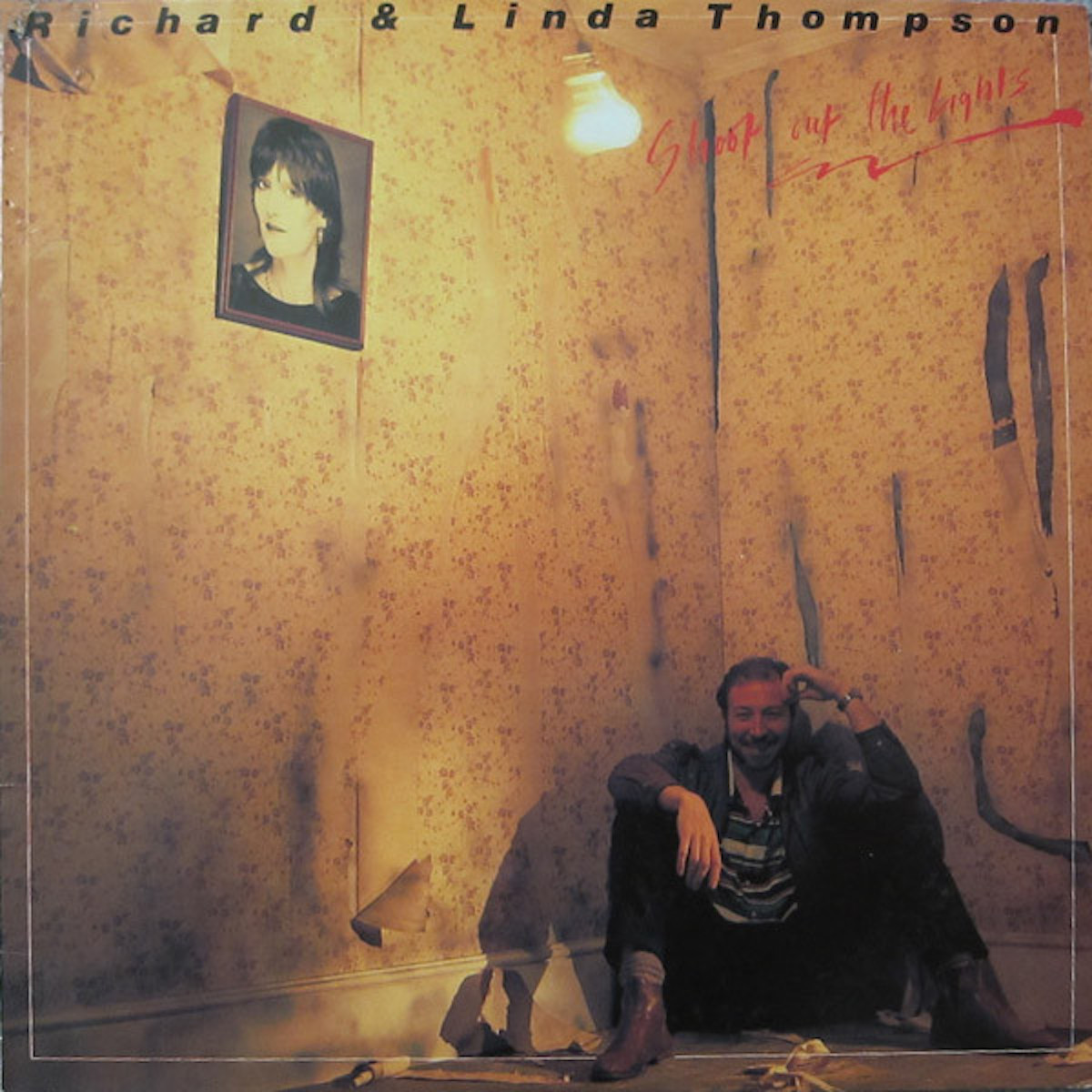 Richard Thompson denies that Shoot Out the Lights is about an impending divorce. With all due respect, Richard: That's insane. Every track on his final album with Linda Thompson explores a dimension of an unraveling relationship — his vocal turns, meanwhile, range from wounded machismo ("Man in Need") to raw-nerve accusations ("Back Street Slide"). But the genius of Shoot Out the Lights is dialogic: Linda gets ample room to speak her peace. Even though Richard wrote all the tunes, she embodies the material when it's her time to sing. Power-popping closer "Wall of Death" — which R.E.M. later covered, natch — is seemingly about the very specific experience of going to an amusement park after breaking up with Linda Thompson. But upon closer examination, it's a metaphor for grabbing life by the horns and holding on with everything you've got. "It's the nearest to being free," Richard sings — and on Shoot Out the Lights, he's frightenedly, exhilaratingly unfettered. – M.E.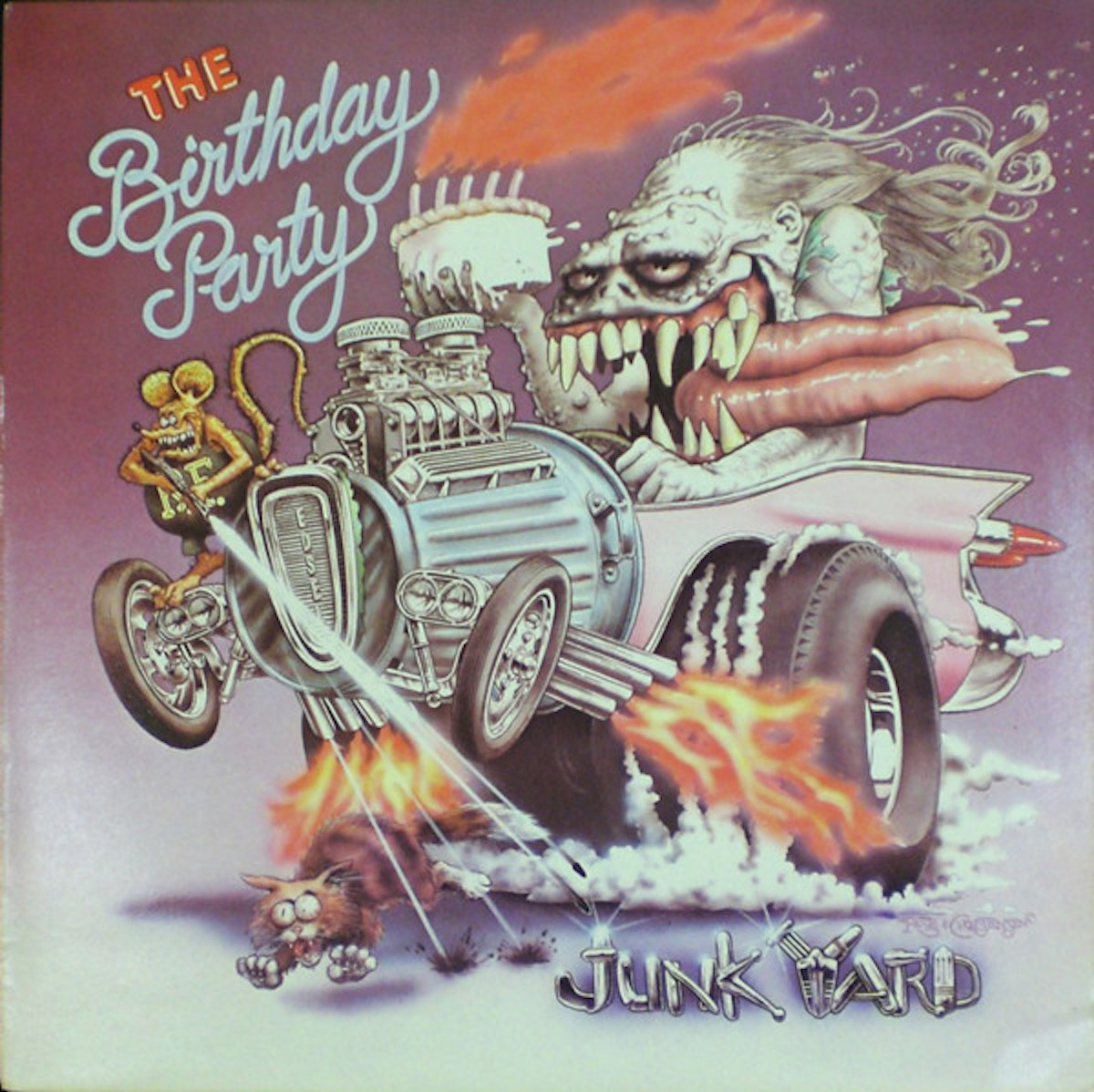 Forty years on, The Birthday Party's third and final studio album feels like a grizzled parent, sitting back and chuckling as Nick Cave's solo career receives endless, slobbering critical praise. Junkyard sits firmly within The Birthday Party's tetanus-infecting pile of rusted, dirty guitar strings, and shattered drum kits. It's foundational post-punk and goth, but also art rock, reminding us that bands like The Jesus Lizard found their rooting in this type of gloriously ragged, throat-shredding exploration. It's also damned funny ("Dead Joe"), and a preview of Cave's more theatrical Bad Seeds/solo career. – J.W.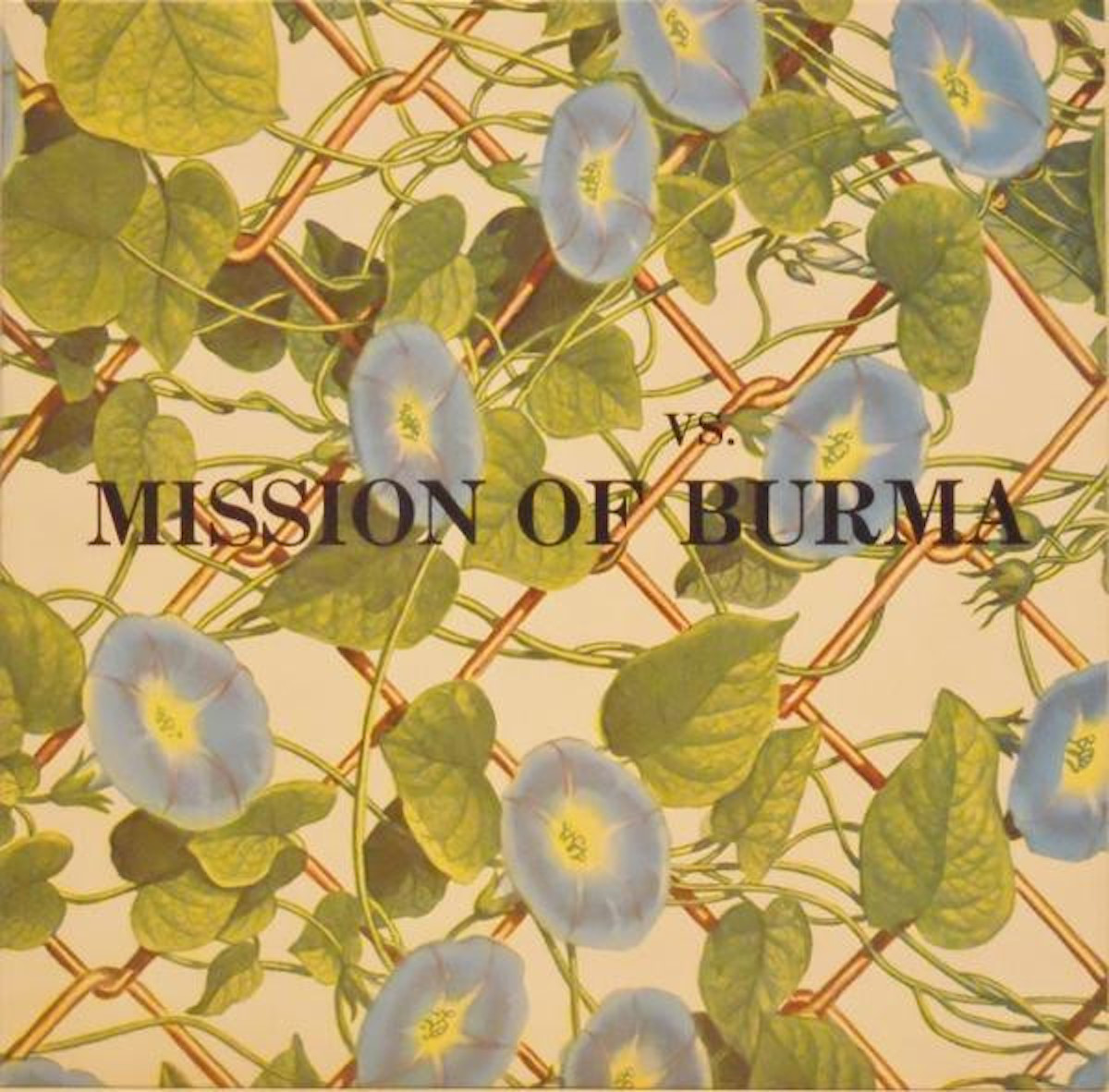 The debut LP from legendarily loud Boston post-punk pioneers Mission of Burma was also nearly their last — a year after Vs. was released, the band called it quits due to guitarist Roger Miller's tinnitus. The album's raw, playful, avant-garde sound left a profound impact on the emerging American indie rock scene, combining the angular attack of earlier British acts like Wire and Gang of Four with unpredictable noise from Martin Swope's tape loop manipulations. Thankfully, the band rebooted 20 years later. And, with Shellac's Bob Weston taking Swope's spot, they went on to make a string of excellent recordings before retiring the name for good in 2016. – John Paul Bullock
27.

Brian Eno –
Ambient 4: On Land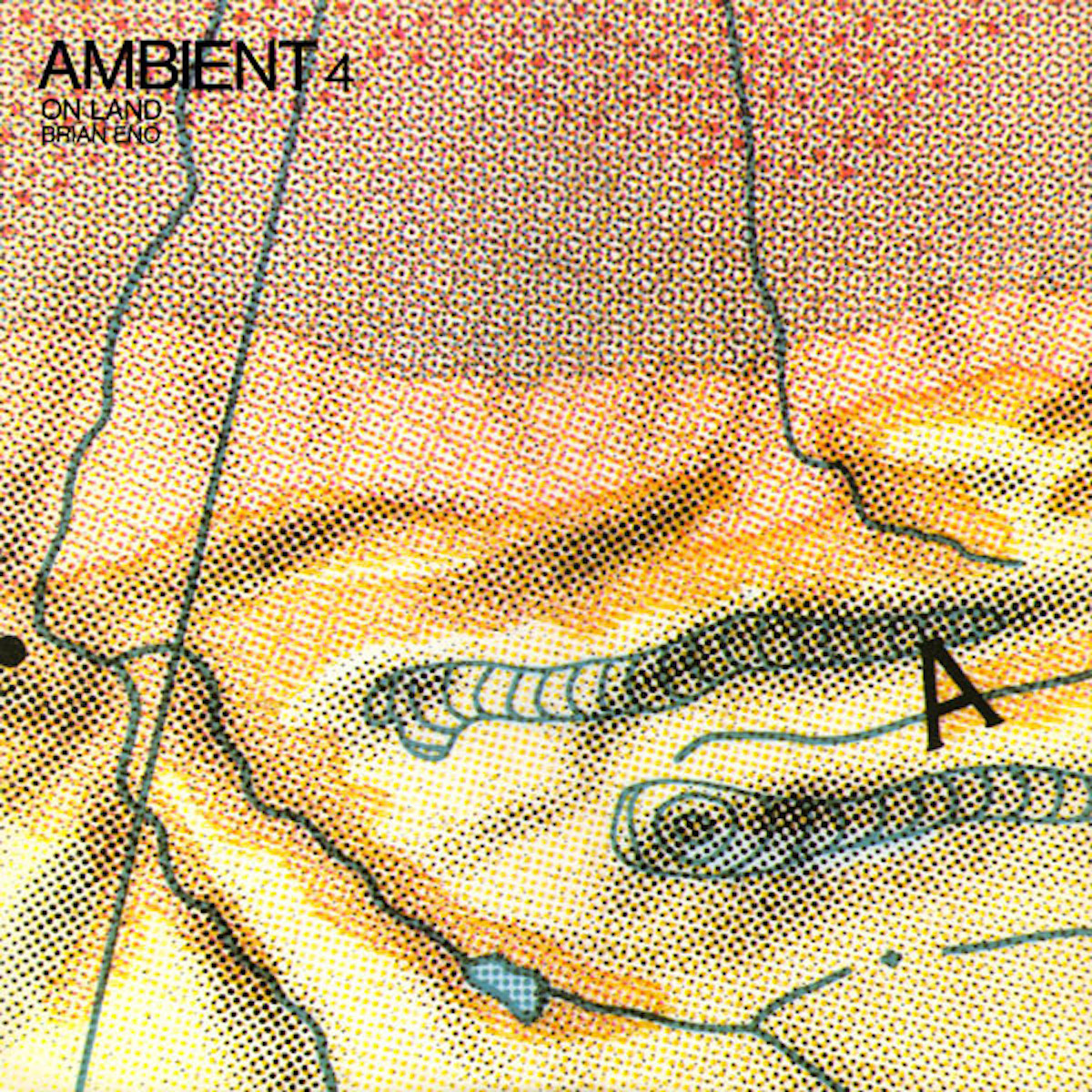 The beauty of Brian Eno's original Ambient series is that, of those four records released between 1978 and 1982, they had surprisingly little in common. While the second and third volumes were collaborative affairs with Harold Budd and Laraaji, respectively, On Land was all Eno — after feeling that the synthesizers used on Music for Airports had limited range, he turned his frustrations into a brooding masterwork. Filtering in field recordings along with his own remixed and "composted" (his word) material, the tones, sounds, and overall effect of On Land are darker but more effective. While the synths on Airports can be dated to their era, On Land breathes in a timeless vacuum, a destination that lives outside of existence. No matter how many times you've visited, it reignites your wonder all the same. – Evan Sawdey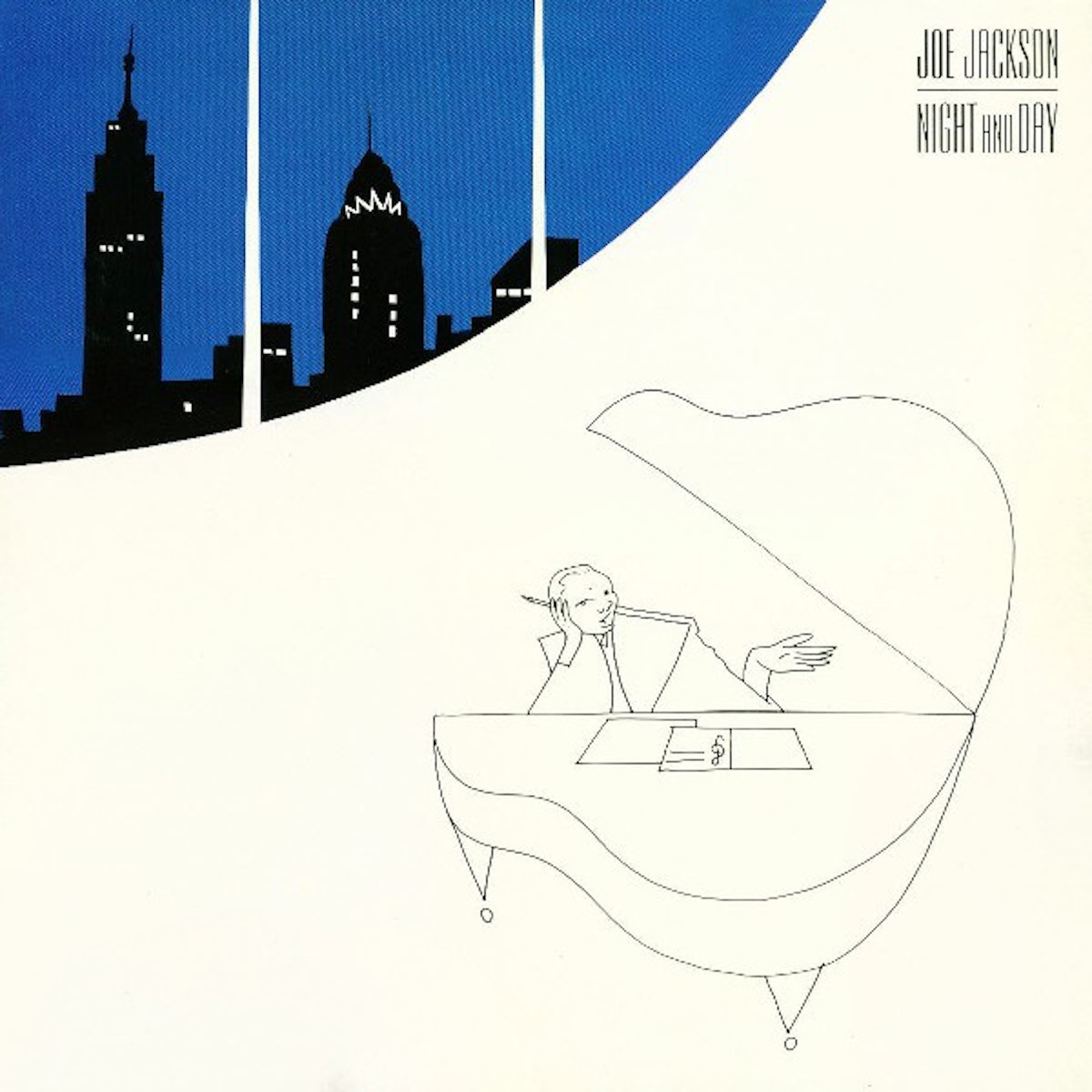 Joe Jackson's 1979 breakthrough, Look Sharp!, and its hard-hitting follow-ups offered evidence of his New Wave genius. But the British songwriter's fourth album, Night and Day, is another argument entirely, filled with scale-sliding piano, harmonized synths, and Afro-Caribbean percussion. Here, Jackson's clean pop and sophisticated jazz — he cites Cole Porter as inspiration — take over where Elvis Costello-ish fury once stomped. Enduring singles "Steppin' Out" and "Real Men" are thrilling, bittersweet signposts of '80s New York, grappling with masculinity and homophobia just as HIV/AIDS would spread the latter far and wide; meanwhile, "Cancer" and "T.V. Age" remain trenchant critiques. But more than anything, Night and Day is a polished, beautiful set of melodies with no expiration date. – J.W.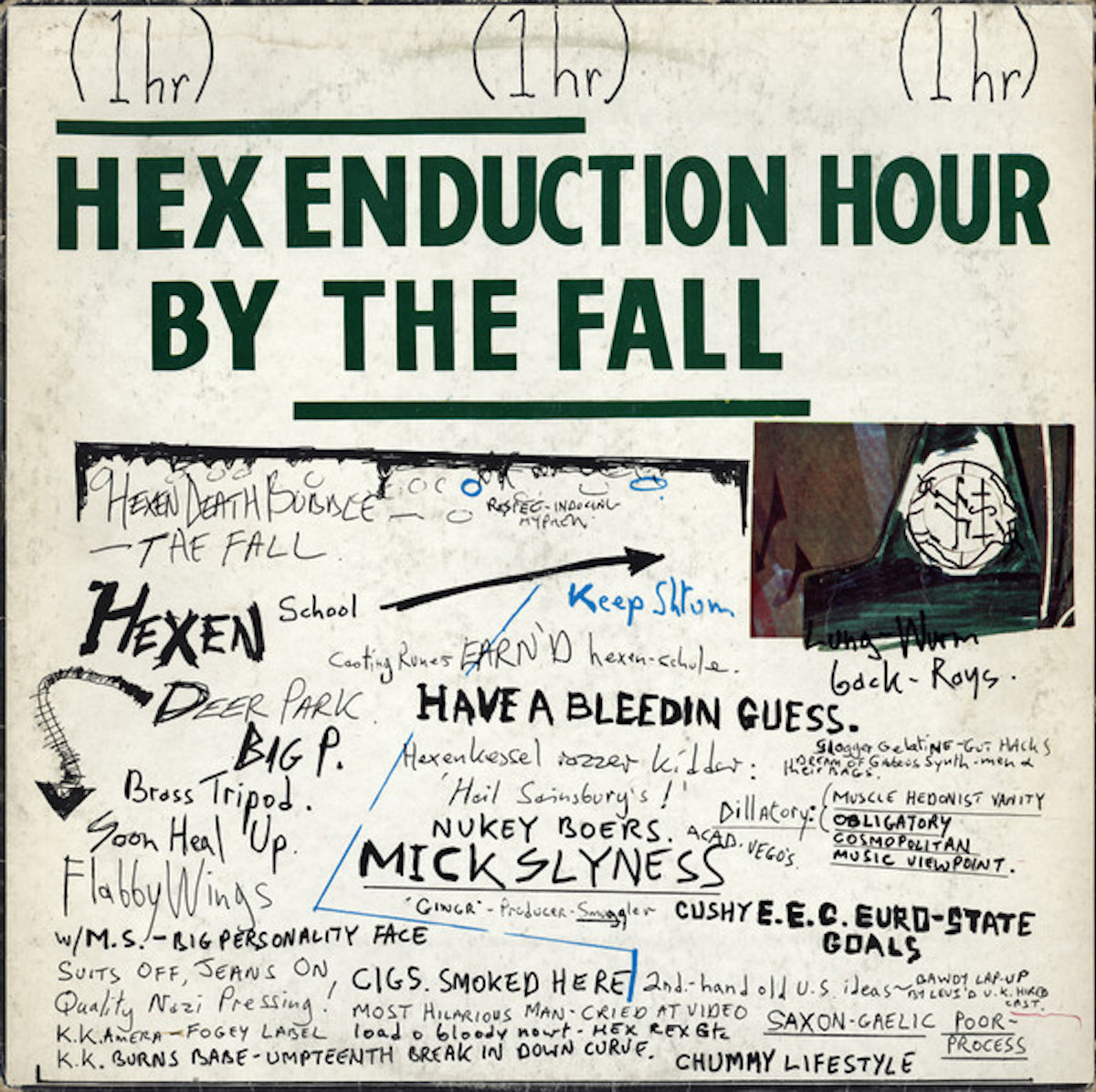 You may have heard of the Fall in passing — their acerbic leader Mark E. Smith, who less sang than reported his lyrics like a taxi dispatcher; the dozens of albums; the lunkheaded, hypnotic rhythms. But the post-punk heroes never made a record like this before or since. Hex Enduction Hour is its own beast — an invitation to a knife fight, a grab by the collar, an immersion into a surrealist netherworld. "The Classical" roughs you up with an unprintable (and Nazi-skewering) opening lyric and a whiplash four-note progression. "Jawbone and the Air-Rifle" provides the next pummeling, with a riff like Dick Dale from hell and a wonderfully nauseating downshift. The rest of the album never quite gets the blood pumping like that one-two punch. But on its own terms, Hex remains perfect until its final seconds, even (or especially) when it threatens to derail before your ears, or evaporate into the ether. – M.E.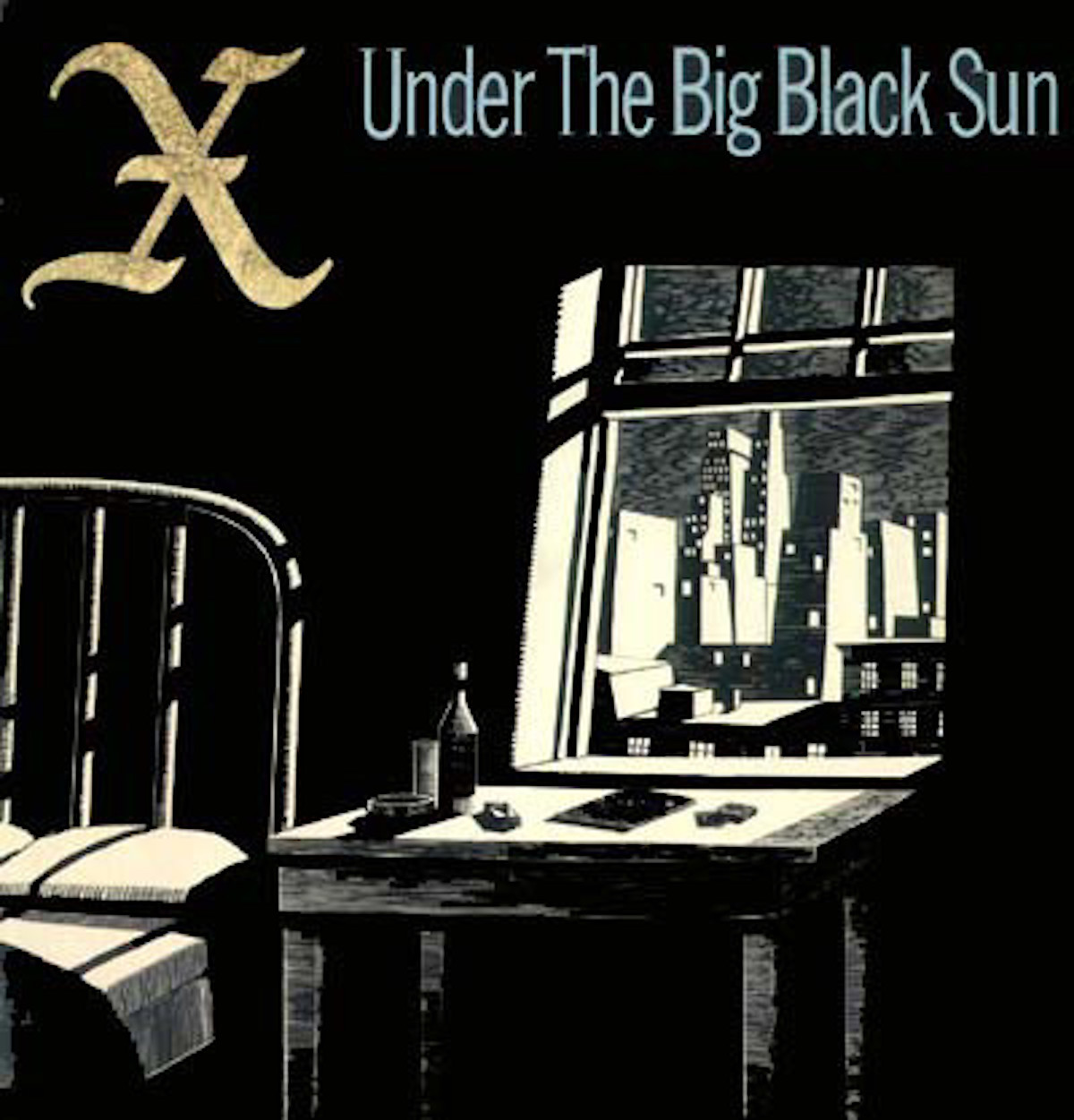 Under the Big Black Sun was supposed to be a celebration. X's major-label debut served as a coronation of sorts — the reward for helping forge the Los Angeles punk scene from nothing out of the asphalt and smog. But high fives weren't their style, and their third LP — as vicious a major-label rock album as you'll ever hear — had a brutal pall over it, with vocalist Exene Cervenka continuing to process the 1980 death of her sister, Mirielle, who was killed in a car accident on her way to an X show. "Riding with Mary," "Come Back to Me," and the title track function as a triptych of grief, finding Cervenka howling alongside John Doe, bolstered by Billy Zoom's maniacal riffs. That's life under the big black sun: cruel, beautiful, fast. – N.R.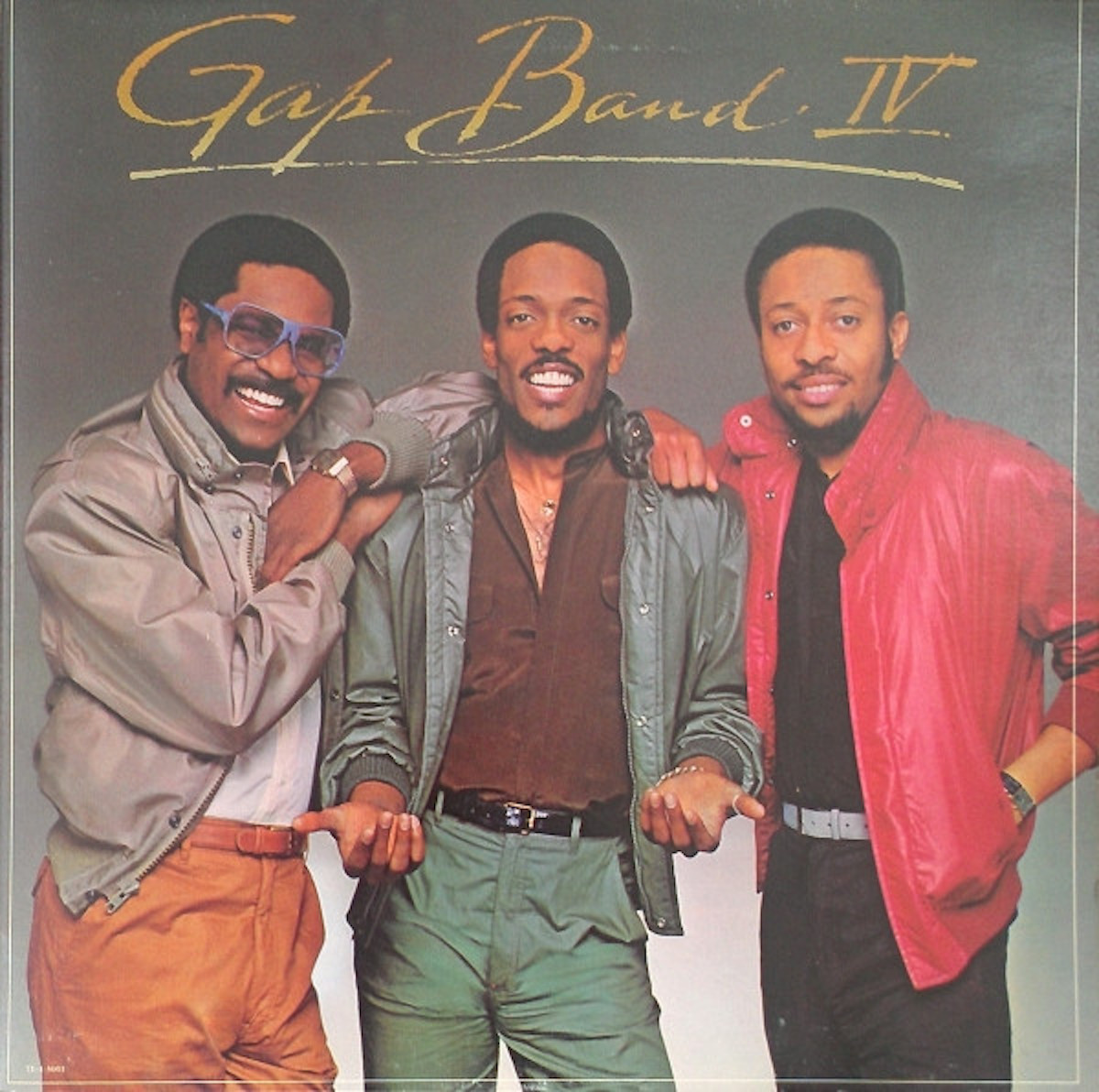 By their sixth album, Tulsa-bred family trio The Gap Band were at the top of their game as disco-funk innovators. A rooster crow opens the album on "Early in the Morning," awakening listeners to the group's new attitude before "Lonely Like Me" echoes Stevie Wonder's 1972 deep cut "Sweet Little Girl." Charlie Wilson's vocals are earnest and velvety, coating Gap Band IV with his signature Oklahoman twang and chuckle. A reflection of the group's close-knit origins, "Outstanding" is an essential for every Black family reunion. (For the record, the supremely funky hit "You Dropped A Bomb On Me" is not about the 1921 Tulsa Race Massacre. Still, Wilson is still pleased about the confusion: "It's bringing attention back to the race riots," he told ABC News in 2021. "I'm so happy about that.") – J.T.W.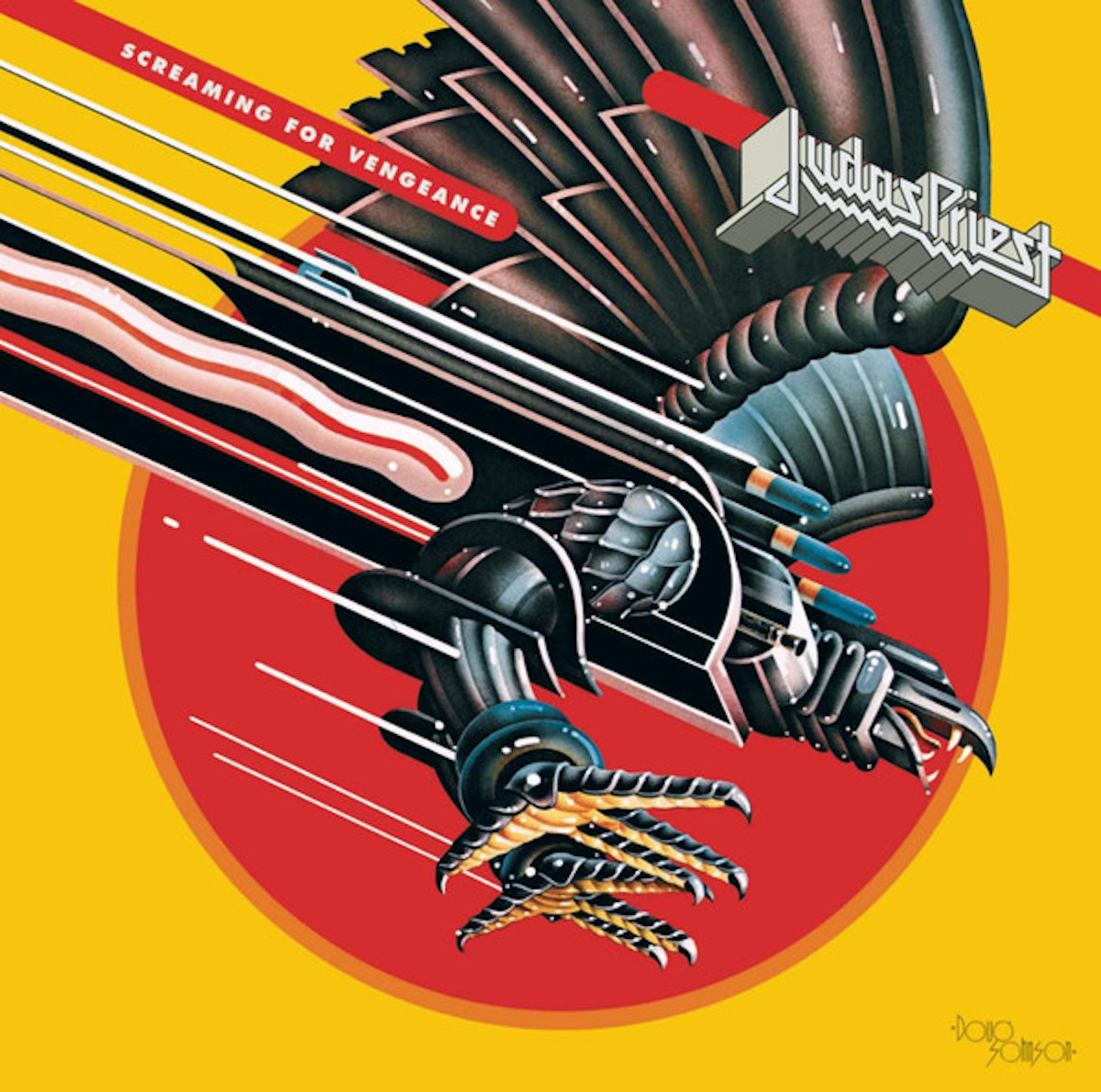 More than decade and 10 albums deep, Birmingham's Judas Priest were already veterans by the time their furious and theatrical metal had achieved its commercial peak — which coincided, serendipitously, with the band's own creative upswing. Having long shaken off the hard rock of some of their earliest material, Judas Priest embraced their heaviest impulses on the double-platinum Screaming for Vengeance, through highlights such as the proto-thrash surveillance nightmare "Electric Eye," the badass strut of "You've Got Another Thing Coming," and the title track's hell-bent-for-leather ride into the abyss, heralded by some of Rob Halford's most operatic vocal performances. It'd be another year before Metallica made their debut, but for 1982, at least, Judas Priest could lay claim to being the world's heaviest band. – J.T.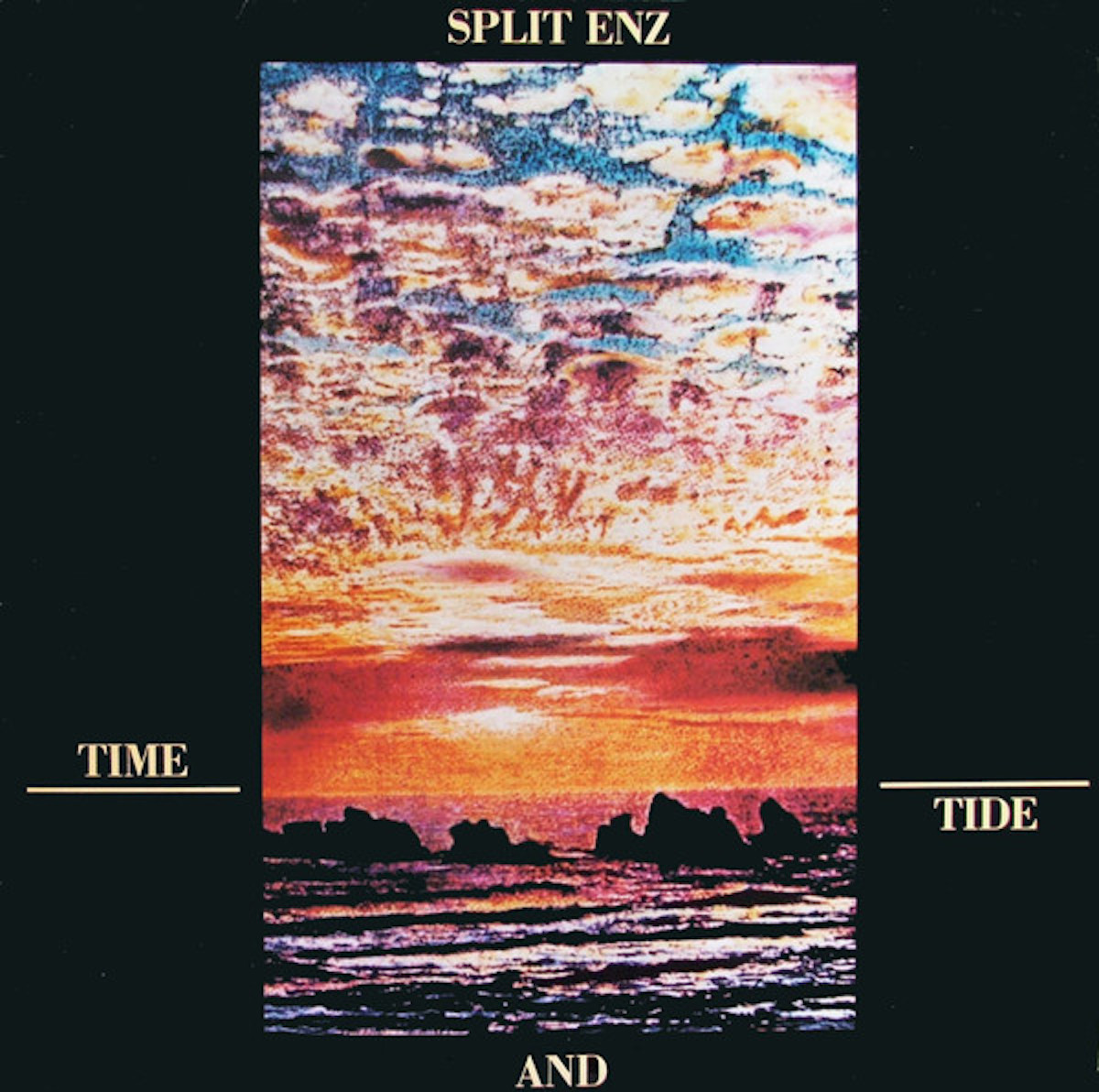 Shortly after Split Enz formed in the early '70s, the New Zealand group started playing up the theatrical aspect of their performance, the bastard sons of Zappa and Roxy Music, looking like a cross between Klaus Nomi and villainous henchmen on the '60s-era Batman TV show. But in the '80s, the group achieved chart success with the single "I Got You" and, two years later on Time and Tide, played up the most gloriously pop aspects of their sound: emphasizing melody over masquerade. The album's biggest song is "Six Months in a Leaky Boat," a soaring saga of New Zealand's history that name-checks its Maori name ("Aotearoa"), but perfect New Wave pop abounds with the shimmering arpeggios of "Giant Heartbeat," the deconstructed funk of "Small World," and the propulsive psychedelia of "Make Sense of It." – J.T.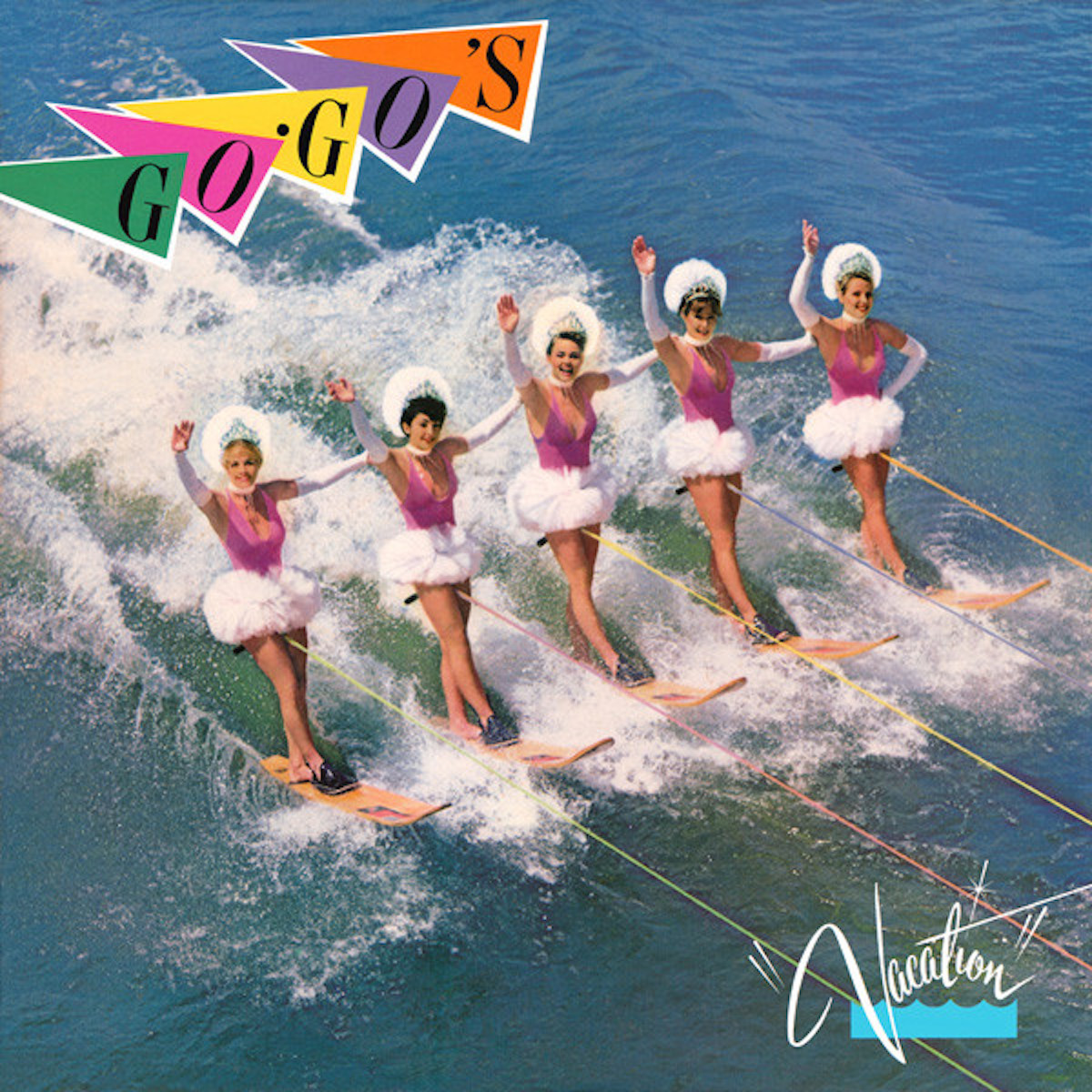 Somehow people always get The Go-Go's wrong. The L.A. quintet weren't just a girl group (and certainly not one dreamed up by some guy in a suit); they weren't even just a pop band, really. Vacation may have been their second hit record in one calendar year, but it wasn't long before that they were prowling the Sunset Strip wearing Glad bags as dresses and trading members with The Germs. All of this isn't meant to rewrite history and pretend that Vacation is a punk record — it is glamorous, confectionary, and contains one of the most recognizable singles in human history. Rather, I'm just suggesting that The Go-Go's may have a little more dirt under their manicured fingernails than people give them credit for. – A.F.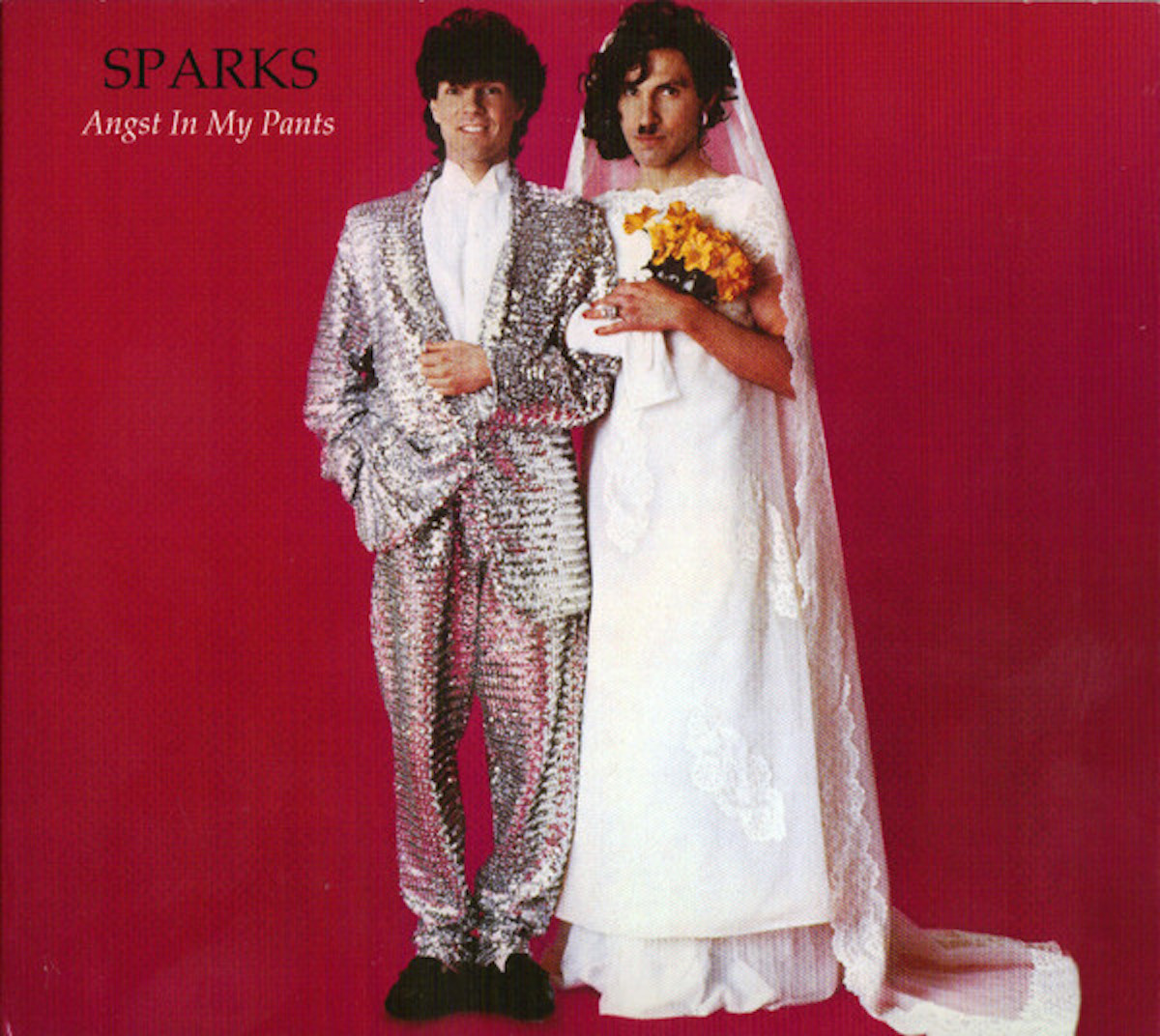 It's so corny to talk about liminal space nowadays, but it's hard to describe Sparks without mentioning the seemingly disparate places they exist between. As England's premier American rock band, the Mael brothers already had a sonically undefinable 10-album oeuvre by the time Angst in My Pants was released. Even on the record itself, they're hard to pin down — a rock opera song about an anthropomorphized cigarette, a jaunty number about taking someone to "Sextown U.S.A.," and a fluttery ballad about Sherlock Holmes together don't point toward any particular design. But ultimately, the point of Sparks isn't where they've been or where they're heading; it's wherever they are in the moment. – A.F.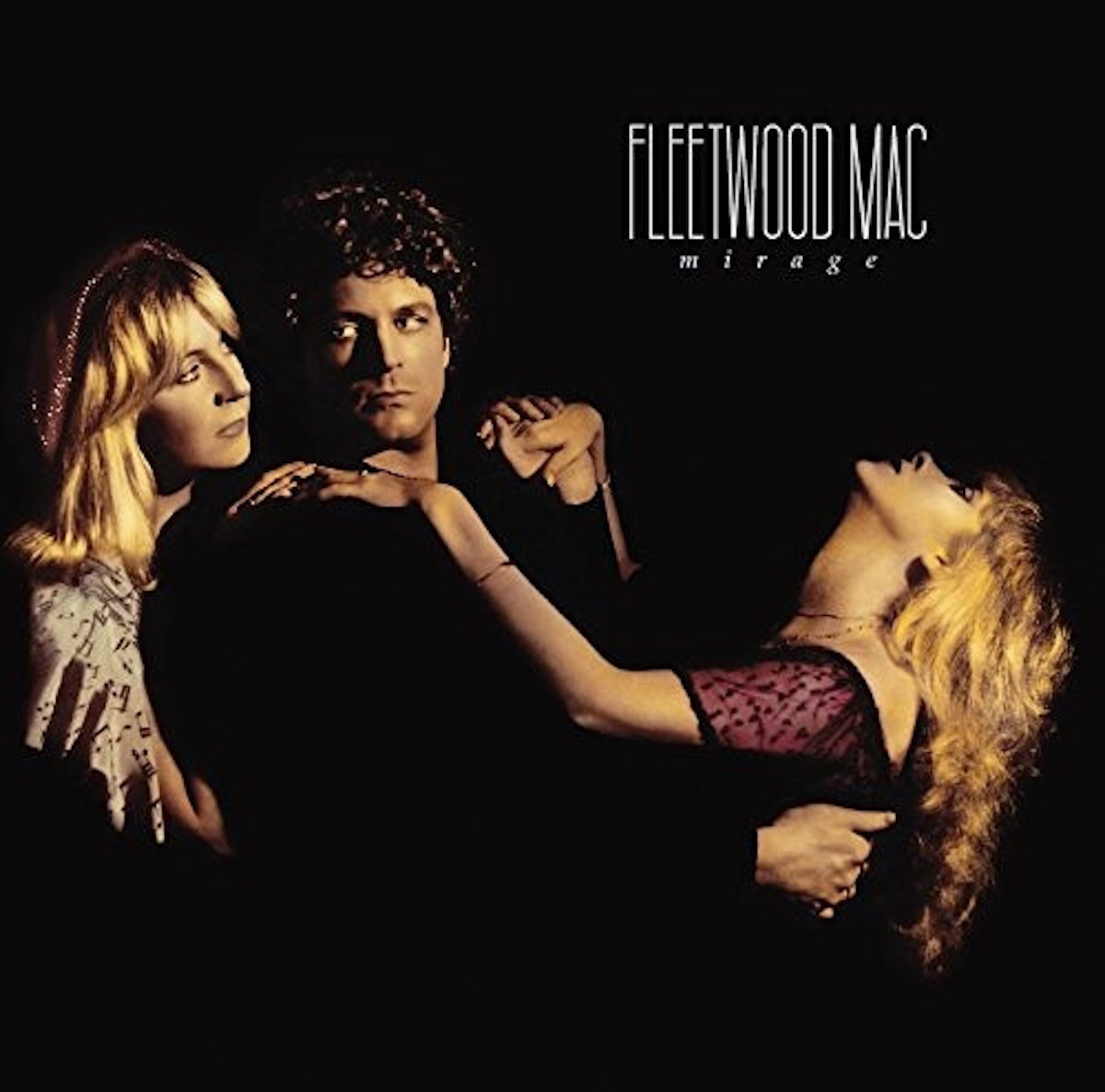 After following a coke-drenched all-timer, 1977's Rumors, with the stubbornly non-commercial Tusk two years later, Fleetwood Mac opted for a little bit of everything on Mirage, with mostly ear-pleasing results. New Wave be damned: Lindsey Buckingham here prefers to mine anachronistic, high-pitched doo-wop vocals ("Book of Love," "Can't Go Back") and quavering rockabilly ("Oh Diane") while also making his guitar sound like a dulcimer ("Empire State") or a ticking clock ("Hold Me"). Christine McVie's "Hold Me" is a whimsical earworm, and her hot-and-bothered opener "Love in Store" has a sterling chorus. And with the strange country two-step "That's Alright" out of her system, Stevie Nicks brings forth probably her last truly classic Fleetwood Mac tune with "Gypsy," an evocative, beautifully sung reminiscence of lovers who can't help but dance away into the shadows of your mind. Lightning strikes, again. – Jonathan Cohen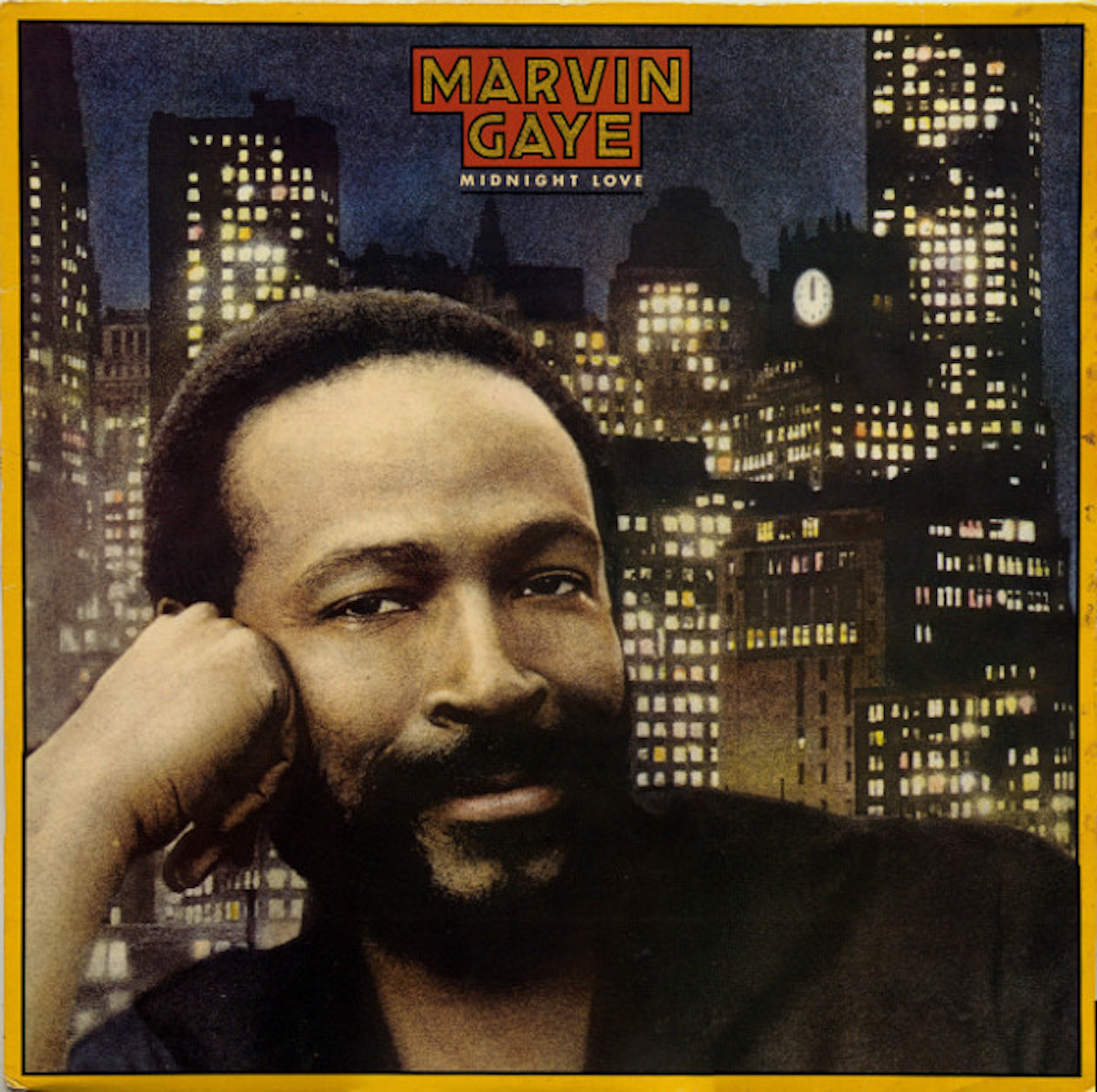 Released 17 months before Marvin Gaye's untimely death, Midnight Love captured the soul crooner at his most liberated. Although the "Midnight Man" was no stranger to sensuality (as heard on his '70s masterpieces Let's Get It On and I Want You), by 1984 Gaye had adapted to the times, tabling social consciousness and expanding beyond his Motown origins. Midnight Love classic "Sexual Healing" is revered as a lustful anthem that many millennials were probably conceived to, while synthesizers drip on nighttime groove "Turn On Some Music" (Gaye's rapturous vocals were later sampled on 2001 Erick Sermon cut "Music"). On the final album of his lifetime, the R&B legend proved he hadn't lost a step. – J.T.W.
Rush were not the only '70s prog-heads to hit big on '80s radio, but they were especially phenomenal at adapting to hard rock airwaves. Signals took a synth-heavy turn, and its leadoff track, the poignant "Subdivisions," made no bones about this direction. While it did not inspire the urban planning revolution North America desperately still needs, no song quite captures suburban alienation, the essential life force of '80s rock and metal. Rush's sound changed, but Neal Peart's pen didn't: Signals' other big single, "New World Man," is "Freewill's" liberatory fantasy with a healthy dose of Police influence; meanwhile, "Countdown's" gloriously nerdy awe at spaceflight is now mournful, given the Challenger disaster a few years later and the song's inspiration, Columbia, disintegrating upon reentry in 2003. – A.O.
A sense of higher-purpose pop adventure envelopes Imperial Bedroom in a way no other Costello album achieves, or at least cares to. Following a twangy, meandering misstep in '81's Almost Blue, Imperial is very much Costello's prove-it Pet Sounds or Sgt. Pepper grandeur play — fitting as Beatles engineer Geoff Emerick produced the album concurrently with Paul McCartney's Tug Of War. It's a meticulously arranged, Tin Pan Alley-nodding, relentlessly listenable record that — while producing virtually none of his enduring hits — could be argued as the artist's technical masterpiece. Dark opener "Beyond Belief" is shrouded in uncharacteristic mystery, and "Man Out of Time" is a piano-driven groover hiding some of patented discontent: "Love is always scarpering or cowering or fawning / You drink yourself insensitive and hate yourself in the morning." – Bobby Olivier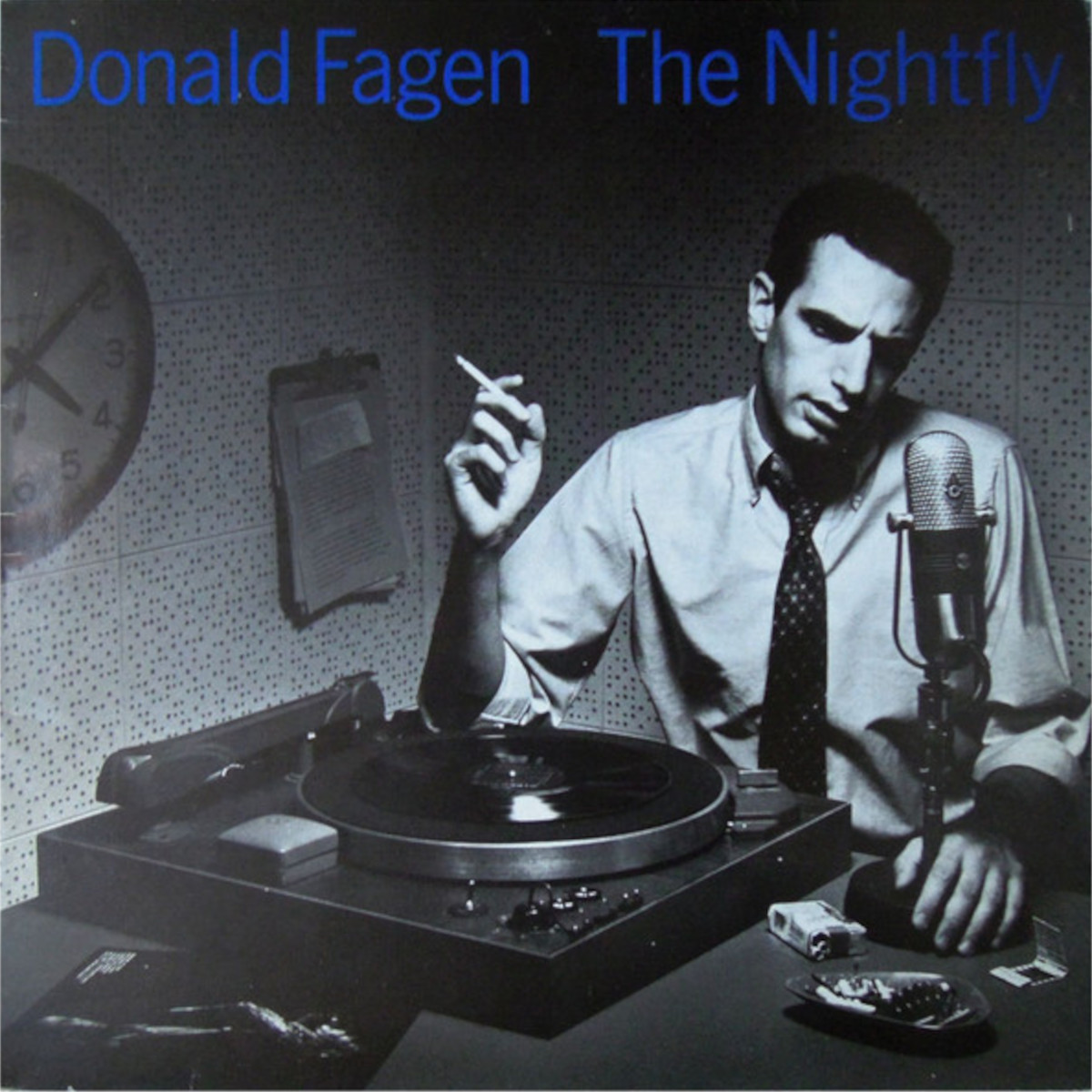 No one was sure what Donald Fagen or Walter Becker would do after Steely Dan. While the latter stepped away from the spotlight, the former didn't waste much time starting a solo career: Bringing on perfectionist producer Gary Katz and engineer Roger Nichols, along with musicians like Larry Carlton and Rick Derringer (all Dan loyalists), Fagen created a nostalgic debut that plays like an instant greatest hits set. He cops a 1950's retro-futurist mindset on The Nightfly, thinking of super trains made of "all graphite and glitter" and charming a girl in a fallout shelter by talking up hip artists like Dave Brubeck. His lyrics are laced with confessions, casual asides, and ad copy, all floating over the sleek piano strains (Michael Omartian, Greg Phillinganes) and lithe guitar lines (Derringer, Larry Carlton). Fagen was aiming for new frontiers with this one. – E.S.
Nebraska was a shock coming off Bruce Springsteen's five previous albums. In place of the sweeping, anthemic musical arrangements and prove-it-all-night energy that had become his signature with the E Street Band, his sixth album was stark and raw. In fact, there was no E Street Band here: just Springsteen's voice and mostly muted instrumentation, on 10 riveting songs that trained a harsh light on the underside of the American dream. The characters in these songs are disconnected and desperate, often balanced on the threshold of violence as a last, or sometimes only, resort. Nebraska showed a different side of Springsteen, and has proven to be one of his most influential albums — no small feat considering the depth of his catalog. – E.D.
After Robert Smith interrogated his beliefs on 1981's aptly titled Faith, non-album single "Charlotte Sometimes" pointed The Cure toward a somewhat more propulsive direction. But few fans could have anticipated the bloodshot paranoia and screeching sounds of their fourth LP, the uncomfortable 1982 masterwork Pornography. Viewing sex almost as something to be scared of, the record drips with paranoia and unease, with Lol Tolhurst's steady snare a grounding element amidst its wiry guitars and pained yelps. Dismissed by critics at the time, Pornography is now considered the patient zero for goth rock as we know it. Four decades later, it holds up astoundingly well because, much like actual pornography, it reveals more about who consumes it than anything else. – E.S.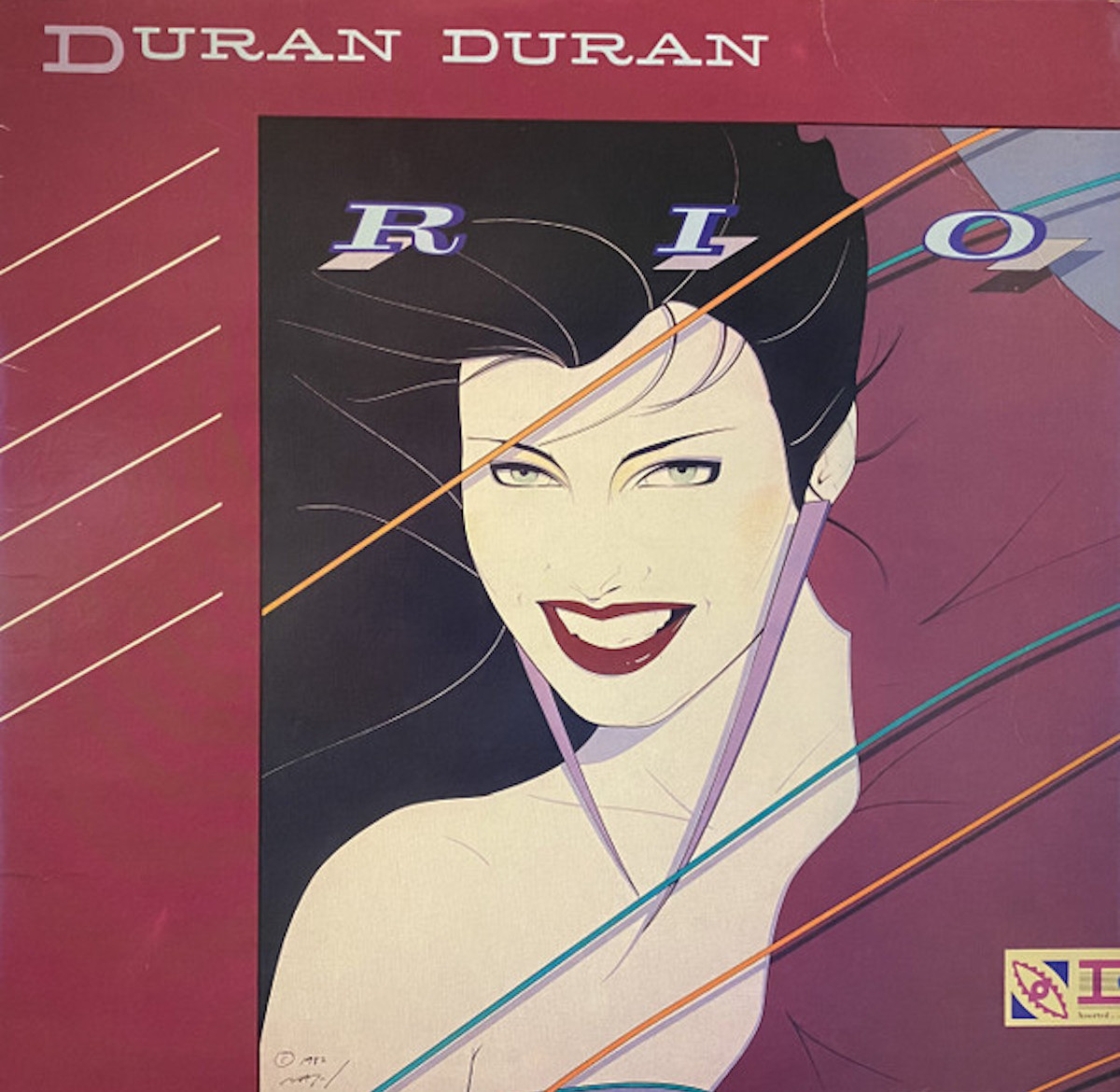 In her 33 1/3 book about Rio, Annie Zaleski praises the album's "chic futurism" — probably the best description of a neon-tainted sound she otherwise struggles to categorize, preferring instead to affirm that "binaries never suited Duran Duran." Of course, Patrick Nagel's iconic cover would also contribute to the cosmopolitan allure typical of a sophisticated art piece, bewildering even those who at first erroneously perceived it as favoring form over substance. But the visual component played a key role in the album's outstanding reach: Aided by the MTV boom, which put the "Hungry Like the Wolf" video in heavy rotation and helped the band break into the US market, Rio became the first international triumph of Duran Duran's career. – A.L.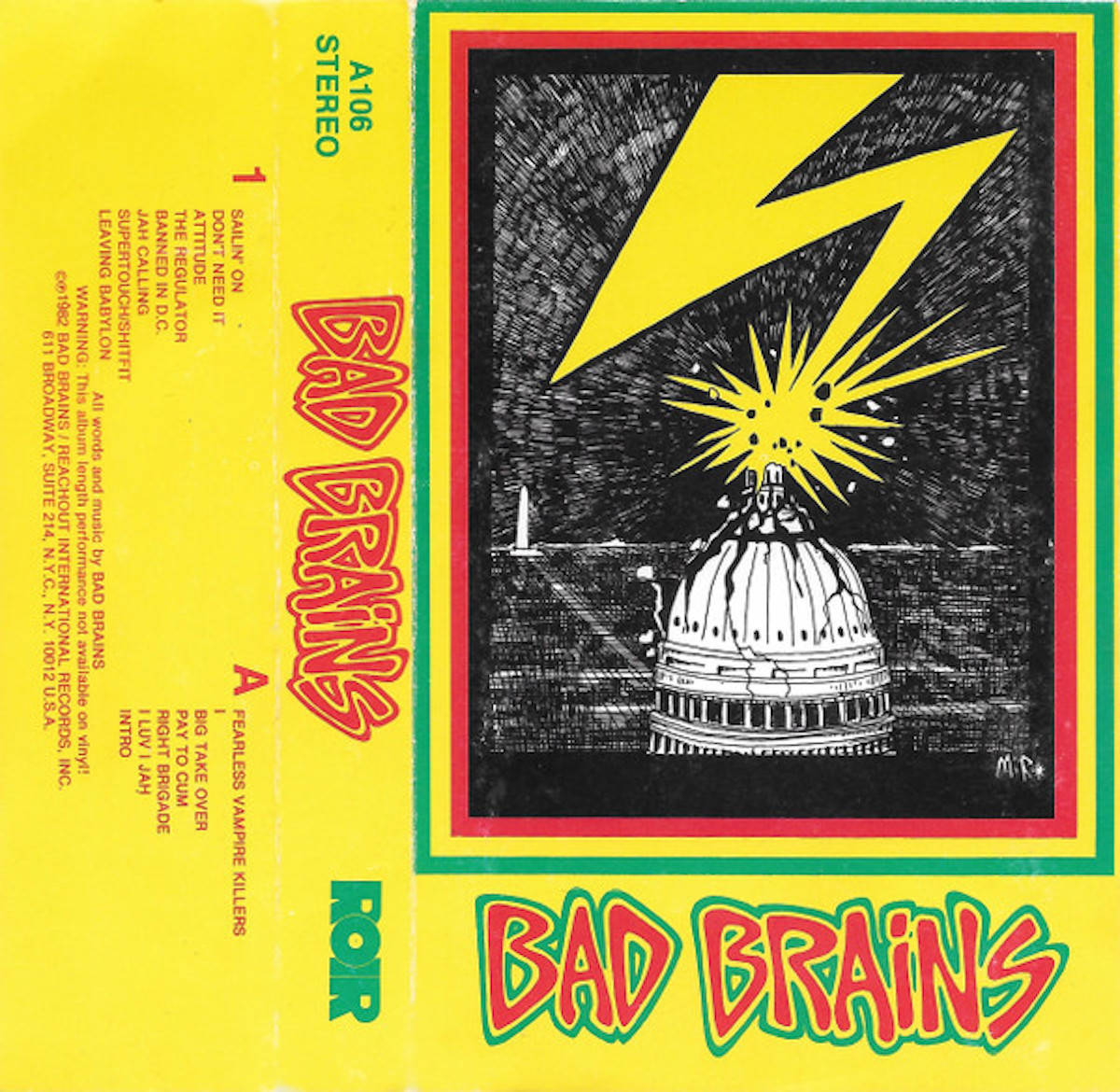 Listening to Bad Brains' self-titled debut now is astonishing — it's hard to imagine what unsuspecting youth in the early '80s must have thought. Opener "Sailin' On" in particular shouldn't be possible: an unreasonably fast hardcore song that swings and features an intricate guitar solo. The rest of the album is nearly as mind-bending, an onslaught of precision punk with a hint of groove that doesn't even make sense at that speed; and the sprinkling of minimal reggae tracks serve as a welcome respite between controlled burns like "Banned in D.C." and "Supertouch." Though it's on the lo-fi side, the recording itself documents the intensity of the quartet's early performances — as close as humanity may ever come to bottling lightning. – B.B.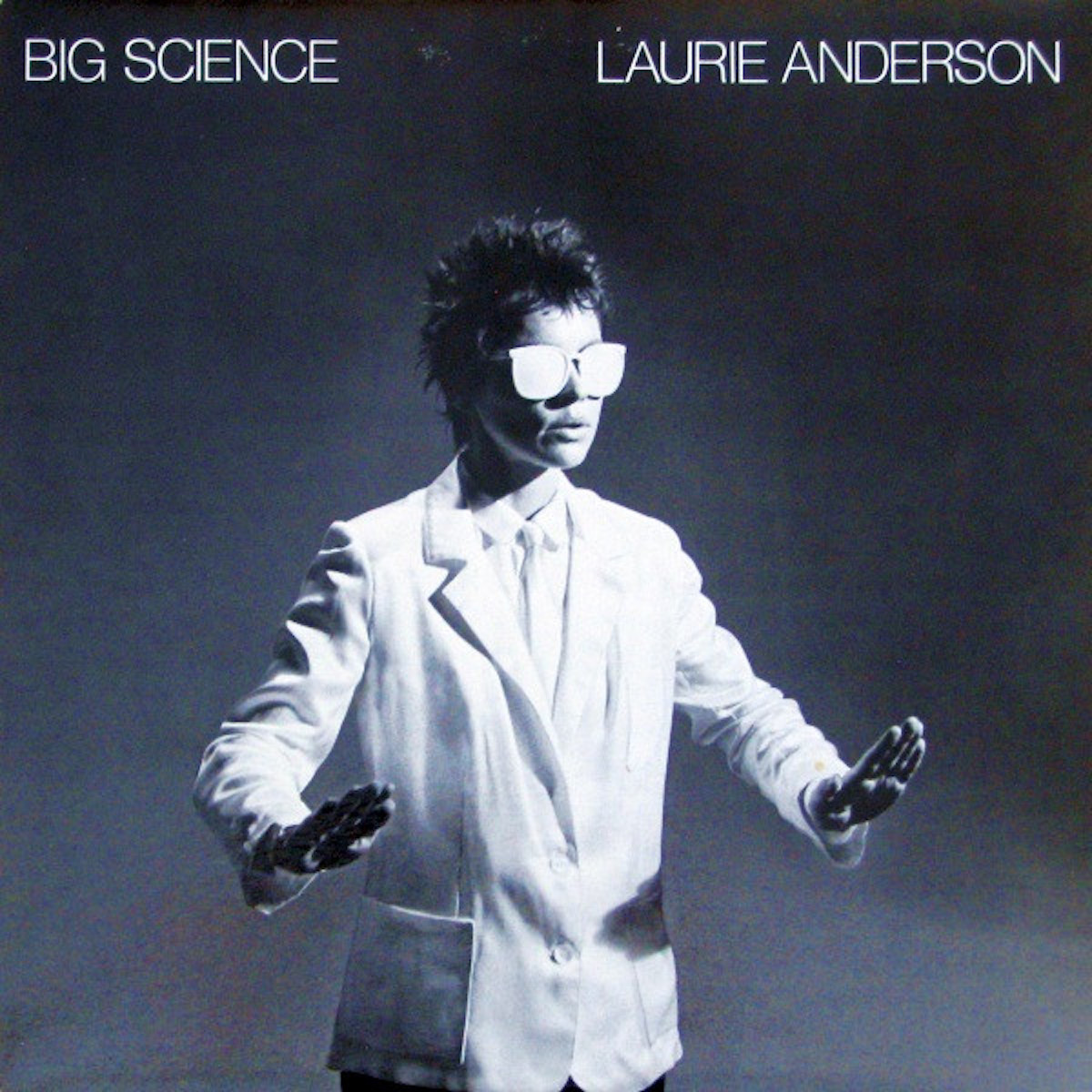 Big Science may be Laurie Anderson's debut studio album, but by the time it came out she already enjoyed a fairly solid reputation within the contemporary art milieu. In fact, one of its many impressive qualities is the way it helped abridge a certain gap between Anderson's more niche performance work (the tracks are a selection from her eight-hour stage production United States Live) and the entertainment industry, becoming probably her most accessible LP; single "O Superman" even charted, unexpectedly reaching number 2 in the U.K. The astonishing result of an avant-garde genius dipping her big toe into pop waters, Big Science masterfully toyed with the eternal conflict of high art vs low art. – A.L.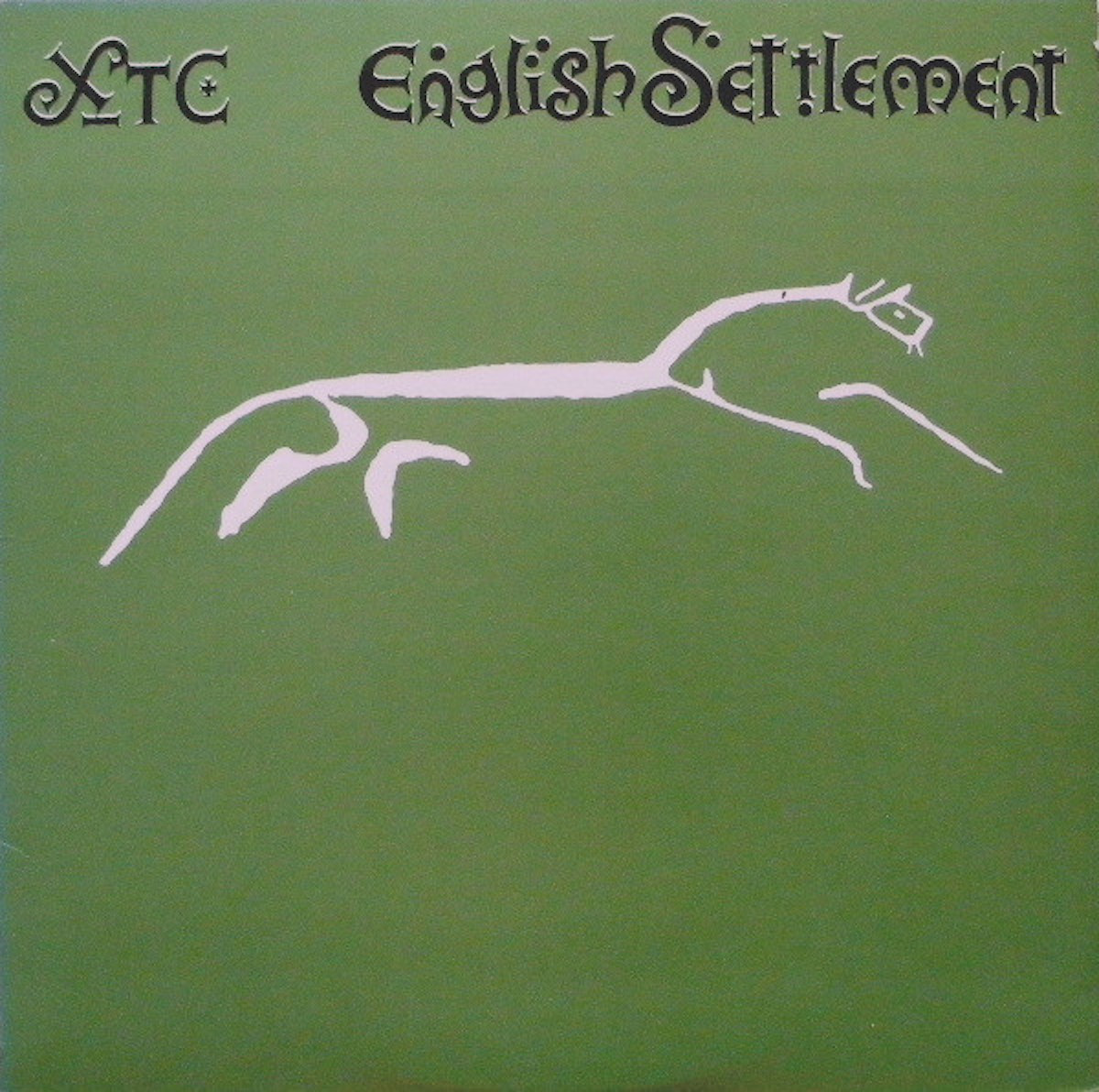 When it came to the afflictions nagging him on English Settlement, perhaps Andy Partridge simply had his finger on society's pulse ahead of most — at various points, he tackles burnout from the grind ("Jason and the Argonauts"), stimulation overload ("Senses Working Overtime"), and fear of mass violence ("Melt the Guns"). Looking back on it, it's no wonder the XTC co-frontman was on a fast track toward a breakdown, and would soon choose to essentially never play live again. But despite what he was going through at the time, the double LP is the peak of not only his group's runtime capacity but also of their genius. Filled to the brim with sugar-jolted melodies wrapped in brain-spiraling arrangements, it's everything a pop-rock record should be but rarely is — and a model for a way forward when you feel you can't go on: by taking a step back. – N.R.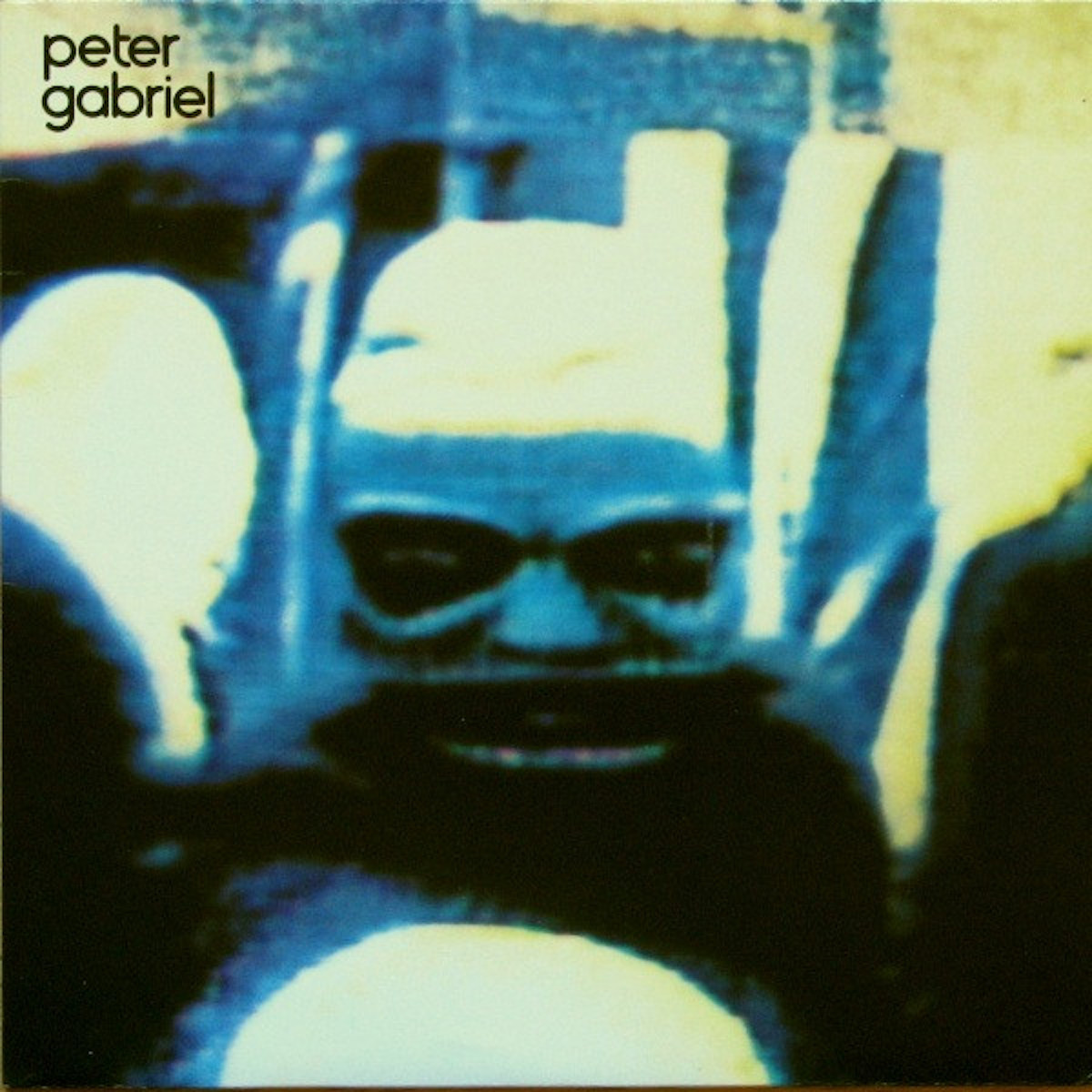 Gabriel's fourth self-titled solo album in a five-year span opens with one of his weirdest songs ever (the tribal drum-laden, horror movie could-have-been "The Rhythm of the Heat") and gets only intermittently easier to absorb from there. The Steve Reich-ian pulses of "San Jacinto" masterfully build tension for three and a half minutes until a full band kicks in and sends the song heavenward, as Gabriel's vocal acrobatics induce spinal tingling of the highest order. "I Have the Touch" and "Shock the Monkey" prove Gabriel can (slightly) moderate his experimental tendencies and make great radio hits when he really wants to, while "Wallflower" (about Latin American political prisoners) and "Lay Your Hands in Me" (about humanity's innate healing powers) hint at the exploration of deeper concepts that fully bloomed four years later on his five-million selling So. – J.C.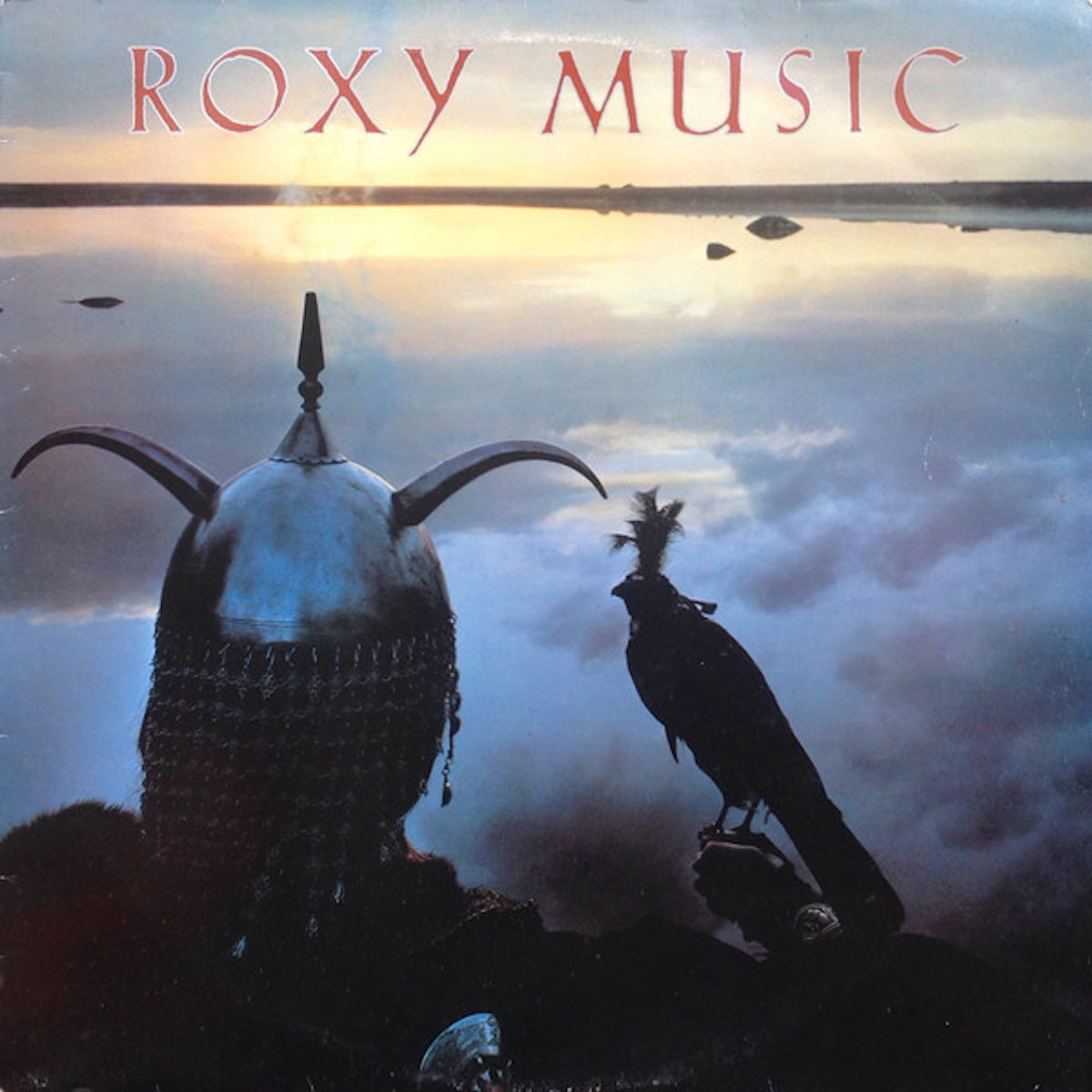 Many of the New Wavers and New Romantics conquering America in the early '80s' "second British invasion" wouldn't have existed without Roxy Music's influence. So it may have been an unfortunate time for the original sextet's three remaining members to split up. But first, they ended their run with their biggest album ever, finally breaking America themselves thanks to the sinuous hooks of "More Than This." Bryan Ferry's voice never sounded smoother or more debonair than on Avalon, but the minimalist funk of "The Space Between" and "The Main Thing" also offered a more danceable iteration of Roxy Music, driven by pro session drummer Andy Newmark. – A.S.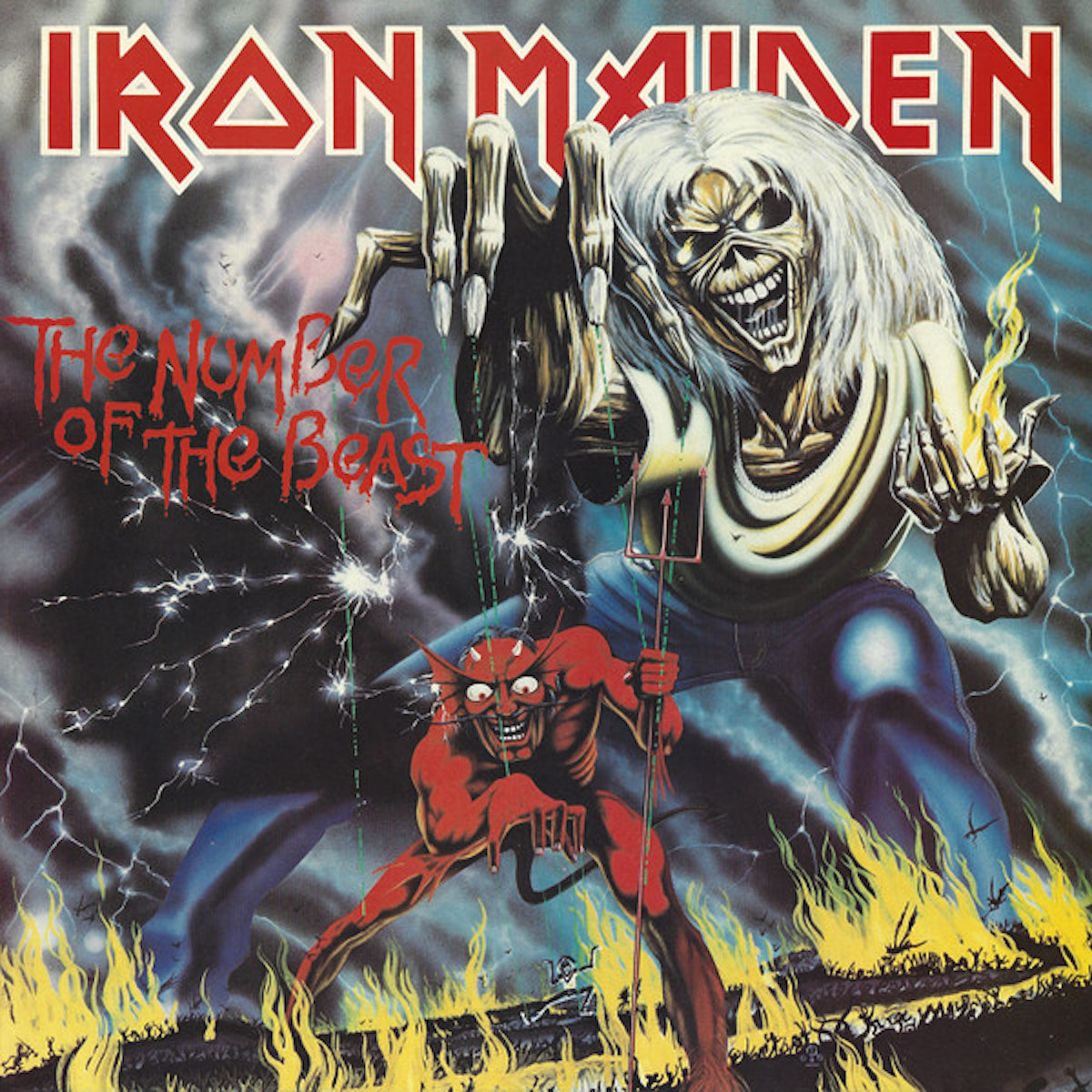 Iron Maiden officially arrived with The Number of the Beast. Their galloping rhythms had already laid the groundwork for metal in the '80s and beyond, and the newly joined Bruce Dickinson provided the shining ideal for metal vocalists. It's not just his raw vocal range (the higher the voice, the closer to godliness — it's that he can best embody the characters of bassist and chief songwriter Steve Harris, from mythical Viking warriors ("Invaders") to malicious Johns ("22 Acacia Avenue") to and a convict aware of his fleeting mortality (one of Maiden's most iconic tracks, "Hallowed Be Thy Name"). Not exactly the themes you'd think would pack soccer stadiums decades later, but Maiden had the long game many of their peers didn't. – A.O.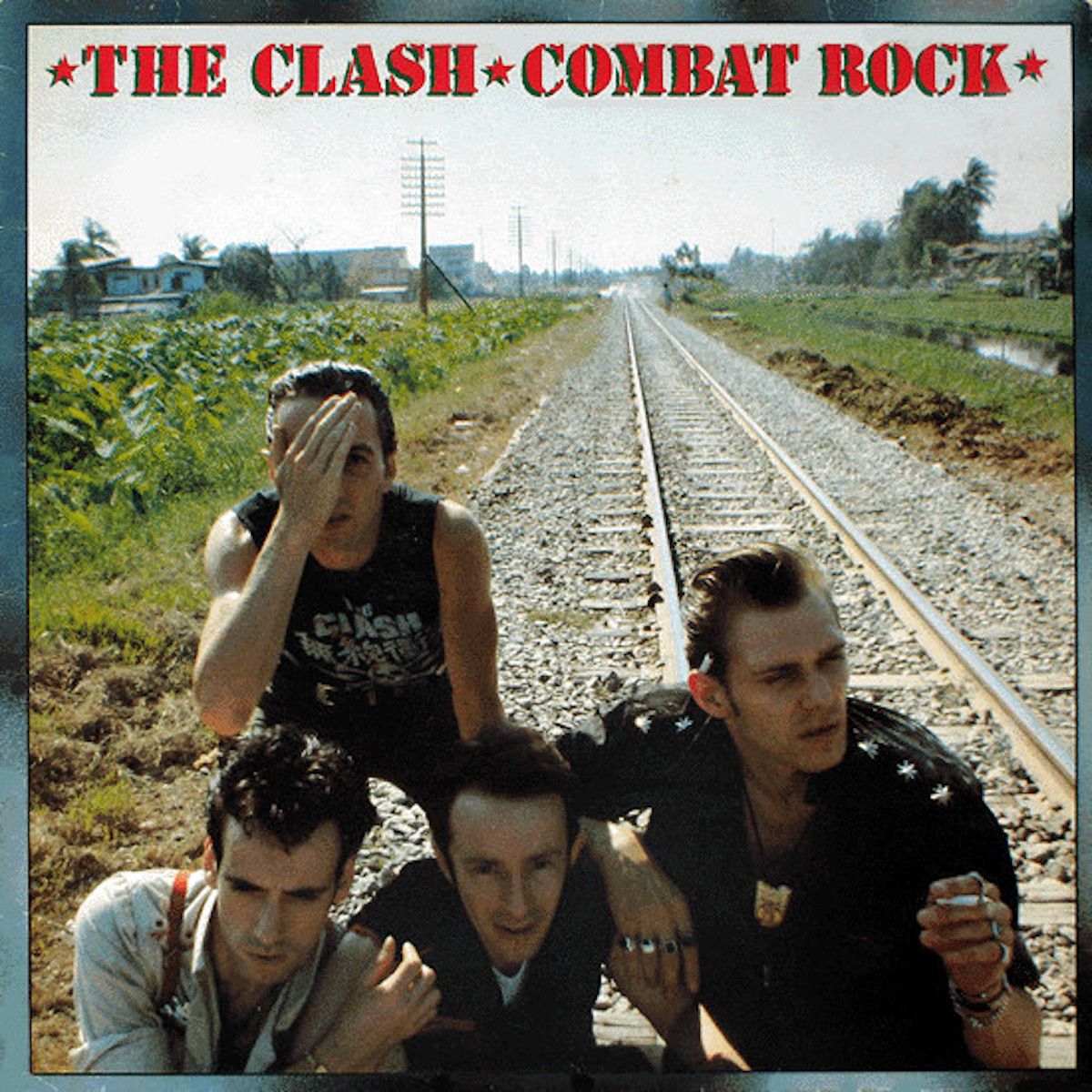 For The Clash, a band that always seemed just on the edge of simultaneous world domination and irreversible combustion, Combat Rock was many things. Their fifth album was a shrewdly polished and politically charged realignment, a sharp exhale after all the bloated, spaghetti-meets-wall pageantry of their polarizing triple album Sandinista! two years earlier. The groove-heavy project was, of course, their most commercially successful record, with two bonafide U.S. hits in the jangly and playful "Should I Stay or Should I Go" and drummer Topper Headon's masterfully arranged "Rock the Casbah," a semi-fictional tale of an Arab king outlawing all those tasty hits of Western civilization. The final album with the classic Clash lineup, Combat Rock still plays as one last, chest-thumping breath before the band's plunge beyond. – B.O.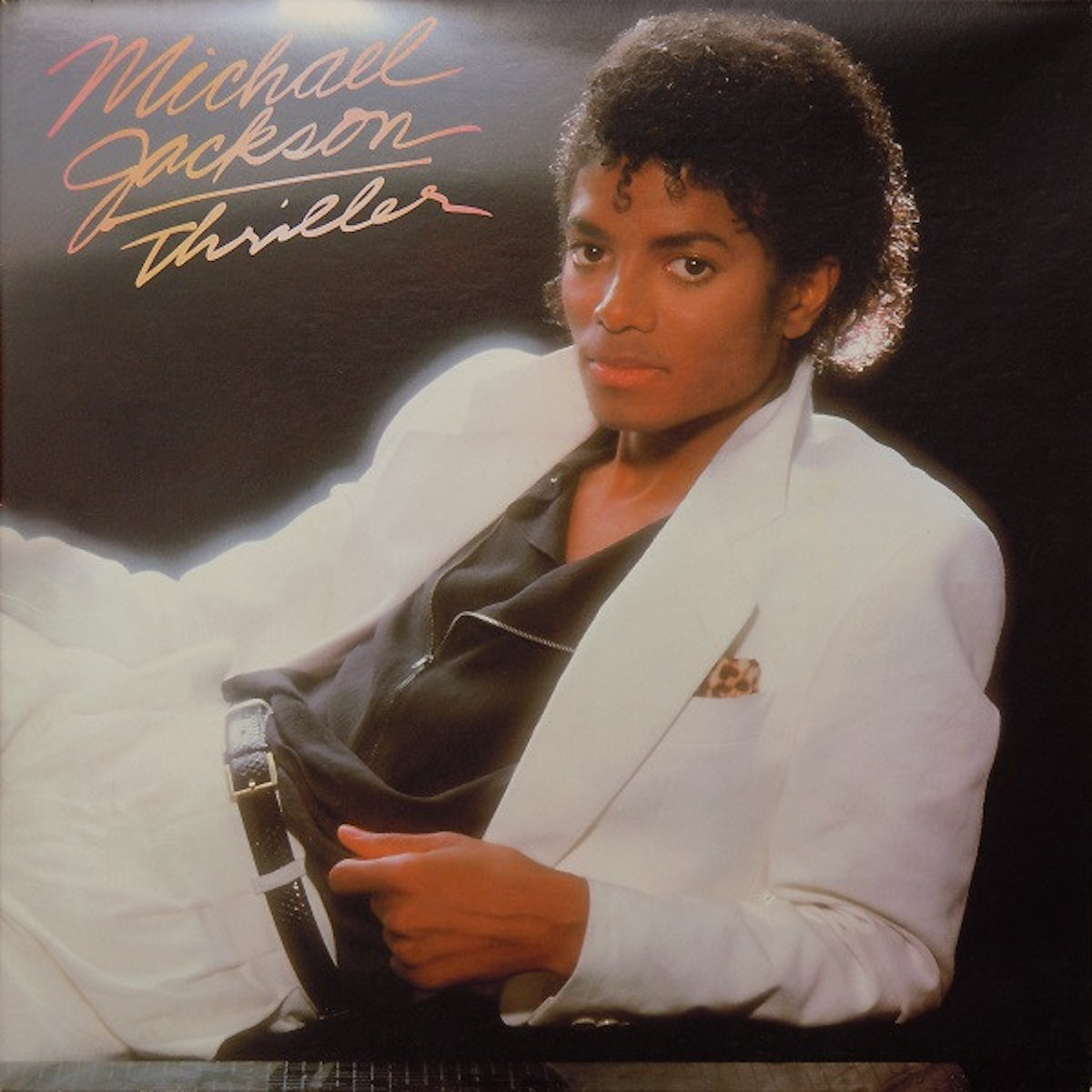 It can be hard to hear Thriller as an album anymore. After all, seven of nine tracks were massive hits, and one of the others, "The Lady in My Life," was later sampled in a top 10 single by LL Cool J. But when examined not as a historic spectacle but as 42 minutes of music, Thriller is still remarkable in its breadth of styles. The "Soul Makossa"-quoting future funk of "Wanna Be Startin' Somethin'," the Eddie Van Halen-assisted hard rock histrionics of "Beat It," and, yes, the supper club schmaltz of "The Girl is Mine" are aimed at wildly different demographics. But with Thriller, Michael Jackson managed to make the entire planet his target audience. – A.S.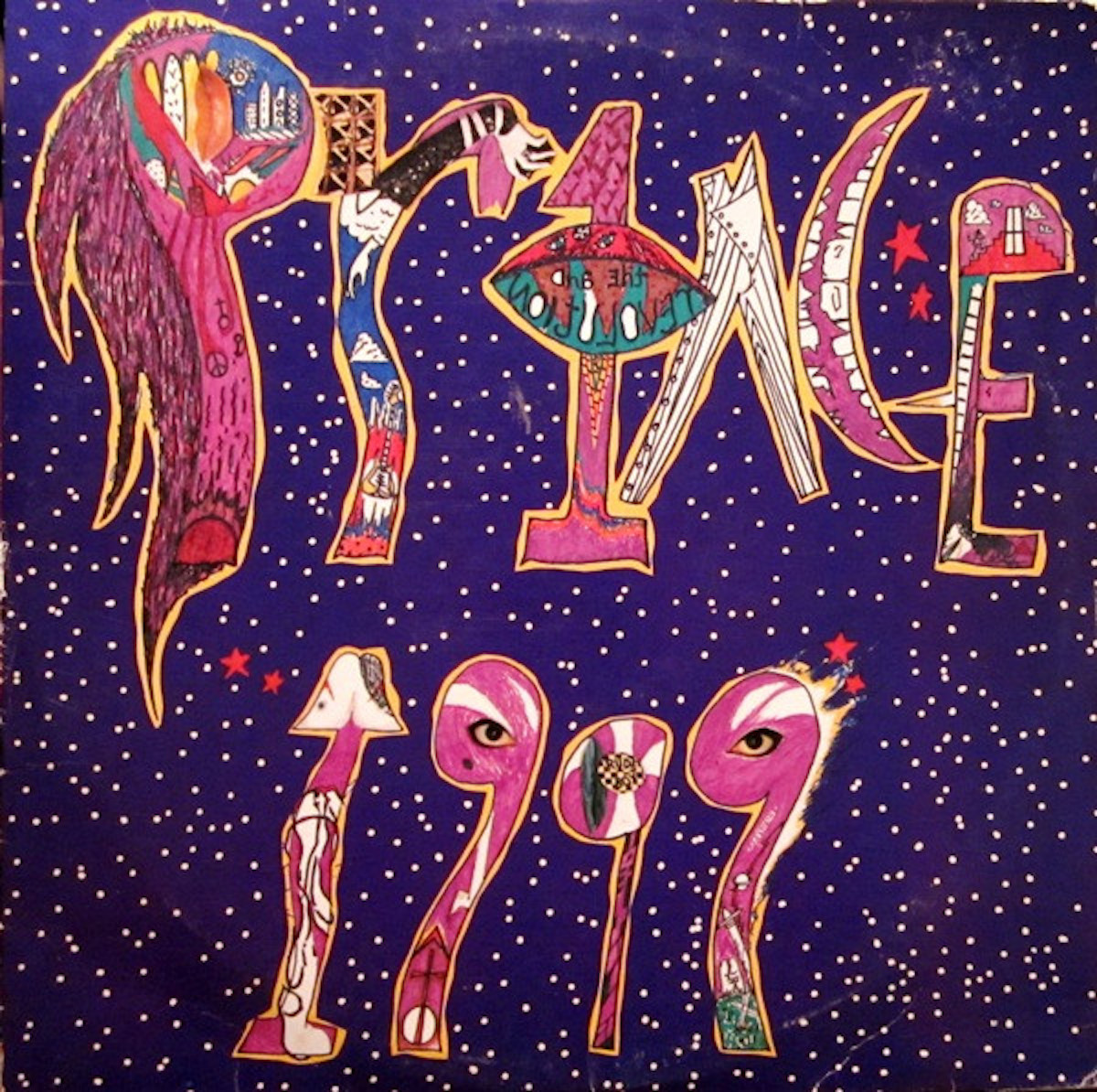 In 1982, Prince shifted into the hyper-prolific high gear he'd spend the rest of his life in: the first of many double albums, some killer B-sides, plus writing and producing albums by The Time and Vanity 6. Spreading 1999 across two LPs allowed the newly purple-obsessed Minneapolis polymath to indulge in the kind of eight-minute LinnDrum groove workouts like "D.M.S.R." that he'd later relegate to 12" extended mixes. Prince could joke about his popularity with the coastal cognoscenti on "All The Critics Love U in New York." But he knew that with smashes like "Little Red Corvette" and "Delirious" in his back pocket, he wouldn't have to worry about settling for cult hero status for much longer. – A.S.
1. Kate Bush – The Dreaming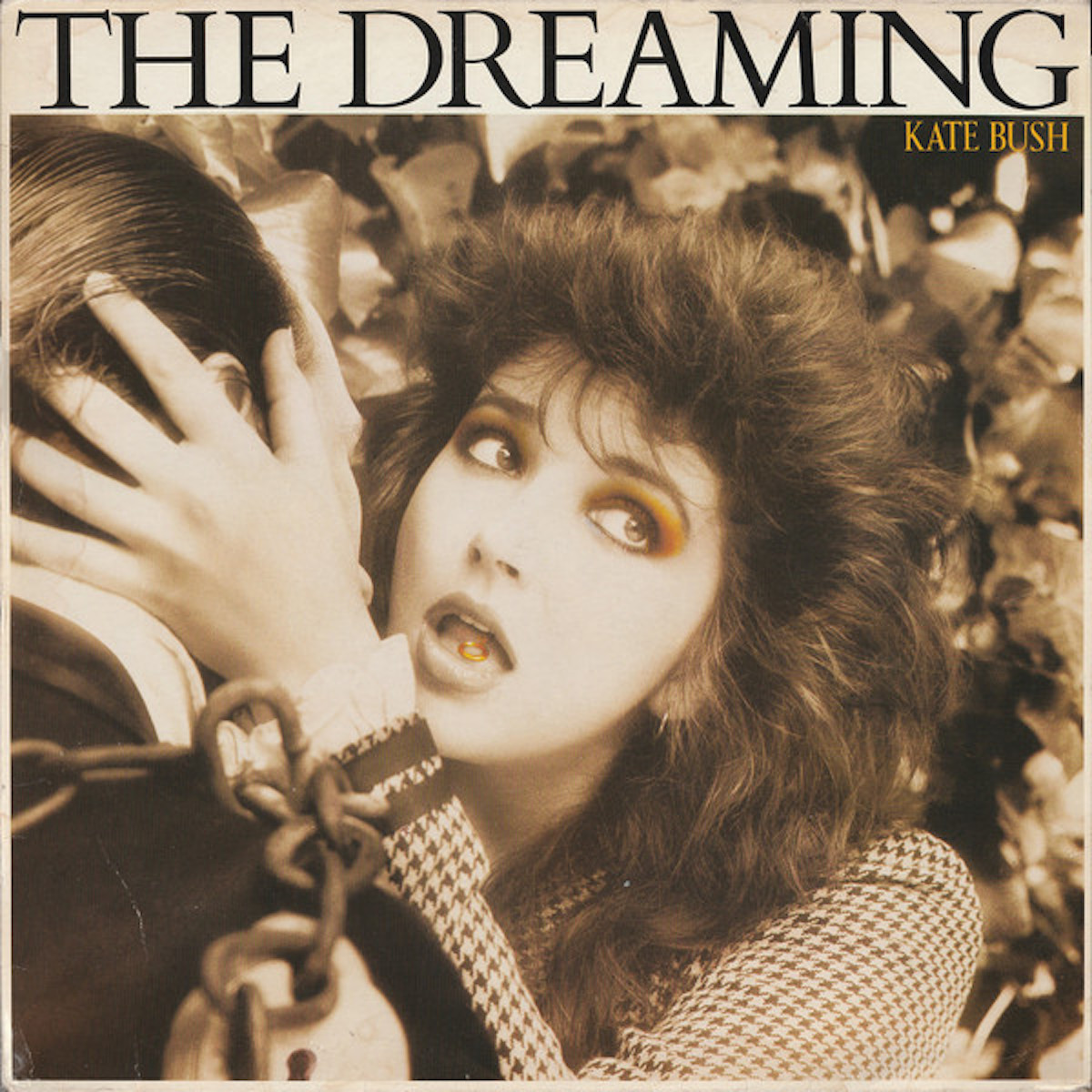 Pop stars don't always do a good job describing their own work, but Kate Bush had a point when she described The Dreaming as her "I've gone mad album." A pounding maelstrom of frenetic drums inaugurates Bush's fourth LP, in which the songwriter plunges brain-first into avant-pop paranoia. Teeming with production techniques that summon Public Image Ltd more than the mainstream radio acts of 1982, The Dreaming is full of jarring flourishes: Bush's scorched cries of "I love life!" on the violent "Pull Out the Pin," the didgeridoo drones of the title track, the utterly frightening donkey brays on "Get Out of My House." Yet somewhere amidst this chaos comes the waltz-time reverie of "Suspended in Gaffa," one of Bush's most magical compositions. New converts may wonder how Bush traveled from the sweet naïveté of "Wuthering Heights" to the art-pop genius of Hounds of Love. They should spend some time with The Dreaming. – Z.S.
If you purchase an independently reviewed product or service through a link on our website, SPIN may receive an affiliate commission.