Robin Thicke's recent decision to file preemptive legal action against the family of his acknowledged "Blurred Lines" inspiration was definitely unusual, but the singer may have had reason to fear being sued. In an interview with TMZ, Marvin Gaye's son repeatedly declined to say whether he will slap Thicke with a lawsuit for allegedly infringing on his father's music. But Marvin Gaye III suggested any potential theft goes beyond the role of Gaye's 1977 "Got to Give It Up" in influencing Thicke's summer smash.
Gaye III, asked if he believes Thicke has ripped off his father multiple times, said, "Yes, if you listen to the music, I'm sure anyone will see the similarities clearly between what my father does and what Robin Thicke has been trying to do." The TMZ hosts then played a snippet of Thicke's "Million Dolla Baby," off of 2009's Sex Therapy, alongside a snippet of Gaye's 1972 Trouble Man title track. Sure enough, they sounded similar.
Listen for yourself below; it's hard to deny the homage. But if you look at the credits, Gaye is listed as a songwriter on "Million Dolla Baby" ("Contains interpolations from the composition 'Trouble Man'"), so it hardly proves TMZ's attempted point: Nobody is stealing from anyone here. In fact, Gaye's family could be receiving royalties from the same track TMZ cited as "proof" that Thicke is failing to give Gaye enough credit.
"There's a way to do business and way to not do business and we're not happy about the way he's doing business," Gaye III told TMZ of Thicke. It's easy to read between the lines there, and they're not at all blurred. Millions of dollars, baby. Or else there'll be trouble, man.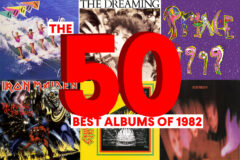 https://youtube.com/watch?v=Usl-h5f-8W0%3Ffeature%3Dplayer_detailpage