First! It's an upset! A previously unknown band by the name of the Reflektors debuts at the top of the highest chart in the land. Okay, yeah, no. We can't keep up the ruse either — everyone knows it's the Arcade Fires, er, Arcade Fire who nabbed Billboard's No. 1 slot with Reflektor, a "long and weird and indulgent and deeply committed" album in the dub/rara/dance-punk vein. Worth noting: 40 Rock Bands Who Beat Arcade Fire to the Disco Floor (spoiler alert: one is Talking Heads). Also interesting: This was the Merge Records band's first run with Universal handling distribution and Capital working radio. How did the major label upgrade pan out? Meh. Turns out 2010's The Suburbs (a better fake band name, btw) started at No. 1 with 156K, per Nielsen SoundScan, compared with 140K for Reflektor All hail Merge the Mighty.
2 to 10: Last week's leader gracefully floats down to No. 2 — Katy Perry's preemptively mature Prism, which dips a mere 66 percent in sales coming off of a fierce start (92K). The Christmas season scores its first victories with Nos. 3 and 4 going to Kelly Clarkson's Wrapped in Red (70K) and Duck the Halls: A Robertson Family Christmas, which is exactly what you think it is (with assists from George Straight, Luke Bryan, and Alison Krauss, among others (69K). No. 5 goes to Drake's regressively real-keeping Nothing Was the Same (38K), while Nos. 6 and 7 go to country: Thomas Rhett's It Goes Like This (36K) and Toby Keith's Drinks After Work (35K). Lorde proves sticky with Pure Heroine in at No. 8 (34K), and Miley Cyrus keeps Bangerz-ing our brainpan at No. 9 (33K). Last but … how does the expression go again? Oh well. Last is Linkin Park with their remix set Recharged (33K).
Monstrous: Eminem crashes the digital songs chart with "The Monster" featuring Rihanna — at 373K downloads, it's his best selling single since 2010 ("Not Afraid") and the biggest number posted on the Billboard chart since Cyrus' "Wrecking Ball" dropped. Industry projections had him moving closer to 300K. Those same sources put The Marshall Mathers LP 2 on track to do as much as 750K, but if they've underestimated the kid on that as well, he could wind up nipping at Justin Timberlake's shiny heels for biggest album sales day of the year.
Lording: "Royals" is still No. 1 on the Hot 100, notching a sixth week at the top. But considering Em's big debut, and the fact that MMLP2 arrived this week, Lorde could be dethroned sooner than later. One Direction are headed up as well with their new song, "Story of My Life," which is busy cleansing the zeitgiest of the one thing it remembered about Social Distortion. Story of their life, though, right? Play us out, punks: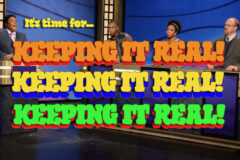 //www.youtube.com/embed/oh8zcbC_Dcw?rel=0