Trent Reznor is having a conversation with someone. It might be you, but seriously, probably not. It might be David Byrne and University of Southern California journalism professor Josh Kuhn, who shared a scintillating conversation with the Nine Inch Nails main brain in Los Angeles last October. It might even be this Canadian guy who shows up beneath some questionable online track listings for NIN's new album.
The track list for the deluxe edition of Reznor and his Lollapalooza-decimating band's upcoming Hesitation Marks, due out September 3, has surfaced on iTunes (as the fans at the NIN Hotline and Echoing the Sound first noted, via FACT). The original Hesitation Marks track list popped up in June, but the deluxe version ends with something called "Trent Reznor in Conversation With…"; other bonus tracks are remixes by idiosyncratic classic rocker Todd Rundgren, electronic enigma Oneohtrix Point Never (aka Daniel Lopatin), and Breyer P-Orridge (Genesis P-Orridge of industrial pioneers Throbbing Gristle and experimentalists Psychic TV). A separate listing indicates the Japanese version will include a remix by Los Angeles art-rock outfit Autolux.
Nine Inch Nails' set was one of the 50 Best Things We Saw at Lollapalooza, and you can watch it below (or catch them this weekend at San Francisco's Outside Lands festival). "The sound was like a minimalist remix molded in their own influences," SPIN's Christopher R. Weingarten wrote. The band has already shared first single "Came Back Haunted," plus a David Lynch-directed video. They've also previewed Hesitation Mark songs "Copy of A", and "Find My Way" in recent live sets. Could Reznor's stage banter be considered the live debut of "Trent Reznor in Conversation With…"? Okay, no.
https://youtube.com/watch?v=vF6BXLi2OyA%3Ffeature%3Dplayer_embedded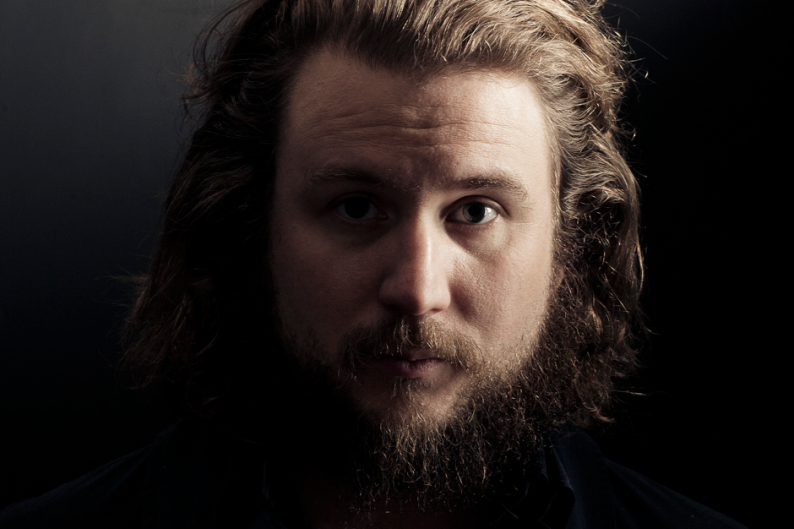 Hesitation Marks deluxe edition track list:
1. "The Eater of Dreams"
2. "Copy of A"
3. "Came Back Haunted"
4. "Find My Way"
5. "All Time Low"
6. "Disappointed"
7. "Everything"
8. "Satellite"
9. "Various Methods of Escape"
10. "Running"
11. "I Would for You"
12. "In Two"
13. "While I'm Still Here"
14. "Black Noise"
15. "Find My Way (Oneohtrix Point Never Remix)"
16. "All Time Low (Todd Rundgren Remix)"
17. "While I'm Still Here (Breyer P-Orridge 'Howler' Remix)"
18. "Trent Reznor in Conversation With…"