When Julia Holter first announced her upcoming third album, Loud City Song, the avant-popist cited the 1944 novella Gigi as an influence. The classically trained singer-songwriter used the romantic tale as "a prism through which to explore her relationship with her hometown of Los Angeles and modern life," according to an official announcement. Now Holter has shared "Maxim's 1," a moody epic that was directly inspired by the 1958 musical film adaptation of Gigi.
As Domino Records notes, the new track takes its name from a famous French restaurant featured prominently in the Best Picture-winner. Additionally, Holter wrote the song to recreate a specific scene from the movie, in which the lead character enters Maxim's and is greeted with a combination of total silence and judgemental looks from the strangers therein.
"They're all looking at her voyeuristically and gossiping about her," Holter explains via statement. "It intrigued me on a lot of levels — that social atmosphere, the elaborate costumes, and the theatrical movement."
Crafted as the first part of Loud City Song's two-part centerpiece, "Maxim's 1" drifts through its six-minute running time, taking shadowy detours with whispered vocals and skeletal instrumentation in tow. Holter has paired the bleak piece with a grainy video crafted by artist Rick Bahto. Streaming above, the black-and-white clip is billed as a "filmic photo diary" — a collection of photographs shot while Holter recorded "Maxim's 1" in the studio.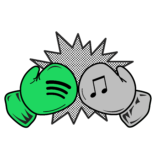 Pre-order Loud City Song (which includes the previously heard "World" and "In the Green Wild") via iTunes. Scroll down for Holter's impending tour dates.
Julia Holter tour dates:
August 8 – Haldern-Rees, Germany @ Haldern Pop
August 9 – Hamburg, Germany @ Kampnagel Summerfest
August 10 – Goteborg, Sweden @ Way Out West
August 11 – Helsinki, Finland @ Flow Festival
August 13 – Ghent, Belgium @ DOK
August 14 – Saint Malo, France @ La Route Du Rock Festival
August 16 – Brecon Beacons, Wales @ Green Man Festival
August 17 – Skipton, England @ Beacons Festival
August 20 – London, England @ Cecil Sharp House
September 11 – Los Angeles, CA @ First Unitarian Church *
September 12 – San Francisco, CA @ Great American Music Hall *
September 14 – Portland, OR @ Holocene *
September 15 – Seattle, WA @ Barboza *
September 16 – Vancouver, BC @ Biltmore Cabaret *
September 20 – Minneapolis, MN @ Cedar Cultural Center *
September 21 – Chicago, IL @ Schubas Tavern *
September 24 – Brooklyn, NY @ Music Hall of Williamsburg *
September 26 – Washington, D.C. @ Rock & Roll Hotel *
November 12 – Brighton, England @ Komedia
November 13 – Manchester, England @ Deaf Institute
November 14 – Leeds, England @ Howard Assembly Hall
November 15 – Liverpool, England @ Leaf
November 16 – Bristol, England @ The Cube
November 17 – Dublin, Ireland @ Dublin Unitarian Church
November 19 – Dublin, Ireland @ Whelans
November 20 – Glasgow, Scotland @ CCA
* = with Nedelle Torrisi