Julia Holter has a busy summer ahead of her. On August 20, the Los Angeles singer-songwriter will release Loud City Song, her third album in as many years. But before Domino Records issues the upcoming full-length, Holter will begin an international tour that will take her across North America and Europe.
The CalArts alumna will kick off her two-month trek on July 11 in Washington, D.C. She'll make stops in New York City, Philadelphia, Boston, Montreal, Toronto, Detroit, and Chicago before heading overseas in support of Loud City Song. The excursion wraps in London on August 20, the same day the LP is officially released in the U.S.
According to a press release, the tunes on Loud City Song pre-date Holter's 2011 debut, Tragedy, and actually began as a collection of bedroom demos. Holter co-produced the forthcoming effort — her first proper in-studio recording — with Cole Marsden Grief-Neill and fleshed out the tracks with an ensemble of L.A. musicians. The 28-year-old songwriter reportedly drew from a number of diverse influences: Joni Mitchell, the poetry of Frank O'Hara, and Collette's 1944 novella Gigi. When speaking to SPIN last year, Holter said, "I see myself as a songwriter and a poet… I do whatever I can do to turn words into sound."
For a sample of Loud City Song, watch the above video for "World," the opening song on the follow-up to 2012's Ekstasis. Find the record's track listing and Holter's 2013 tour dates below.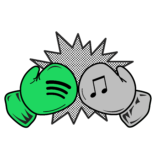 Loud City Song track list:
1. "World"
2. "Maxim's 1"
3. "Horns Surrounding Me"
4. "In the Green Wild"
5. "Hello Stranger"
6. "Maxim's 2"
7. "He's Running Through My Eyes"
8. "This Is a True Heart"
9. "City Appearing"
Julia Holter tour dates:
July 11 – Washington, D.C. @ Sixth & I Synagogue
July 12 – New York City, NY @ Le Poisson Rouge
July 13 – Philadelphia, PA @ World Cafe Live
July 14 – Boston, MA @ The Church Of Boston
July 16 – Montreal, QC @ La Sala Rosa
July 17 – Toronto, ON @ The Drake
July 18 – Detroit, MI @ Museum of Contemporary Art Detroit
July 20 – Chicago, IL @ Pitchfork Festival
July 23 – Lisbon, Portugal @ ZDB
July 24 – Madrid, Spain @ Theatro Lara
July 25 – Cartagena, Spain @ La Mar De Musicas
July 26 – Barcelona, Spain @ Caixaforum
July 27 – Lyon, France @ Les Nuits De Fourvieres
July 29 – Ravenna, Italy @ Hani-Bi
July 30 – Modena, Italy @ Sant Augustino
July 31 – Geneva, Switzerland @ Ecoutes Au Vert @ Barje Des Sciences
August 3 – Katowice, Poland @ OFF Festival
August 4 – Zilina, Slovakia @ Stanica
August 5 – Vienna, Austria @ WUK
August 7 – Basel, Switzerland @ Im Fluss Festival
August 8 – Haldern-Rees, Germany @ Haldern Pop
August 9 – Hamburg, Germany @ Kampnagel Summerfest
August 10 – Gothenburg, Sweden @ Way Out West
August 11 – Helsinki, Finland @ Flow Festival
August 13 – Ghent, Belgium @ DOK
August 14 – Saint Malo, France @ La Route Du Rock Festival
August 16 – Brecon, U.K. @ Green Man Festival
August 17 – Skipton, U.K. @ Beacons Festival
August 20 – London, U.K. @ Cecil Sharp House