Karen O remembers a surprising amount about that 2000 debut show in New York considering she downed "maybe five margaritas at the bar beforehand because I was so nervous," she says. "There were about 20 people in the audience, not including the White Stripes." She pauses to cackle. "And I was like, I'm gonna go up there and act like we're the fucking biggest band in the world. I had no idea what that meant. But that's what I did every time I went onstage. Just pretend like you're the shit, you're the biggest fucking thing to ever happen to this city."
Zinner also has total recall when asked what his hopes were for the band back at the beginning: "I remember that very specifically," the soft-spoken guitarist says plainly, "because there were none. It was, like, play at Mercury Lounge, maybe open up for another band — that was it. I really, really liked the first EP, and I knew it was fucking awesome, so I started to hustle a bit more."
With the British press shouting that Yeah Yeah Yeahs were here to save our filthy souls after their London calling, the trio recorded another ragged and spunky EP (Machine) and their debut album (to be titled Fever to Tell) while still mulling label offers. They finally picked Interscope after being granted full creative control, and the LP arrived in 2003. While word was slowly spreading of their charismatic live-wire lunacy, Fever to Tell picked up a Grammy nod for Best Alternative Album. Then "Maps," the heart-stopping ballad Karen wrote for her then-boyfriend Angus Andrew of the Liars, blew propane on the flame.
"The only reason I wanted to be on a major label was for people to hear 'Maps,'" Karen told SPIN in 2004. Once its elemental but wrenching video — the singer cried genuine tears on the stage of a high school gym — was let loose, she got her wish. The album jumped 58 spots on the Billboard 200, MTV came calling, and Max Martin and Dr. Luke lifted Nick's riff for Kelly Clarkson's smash "Since U Been Gone."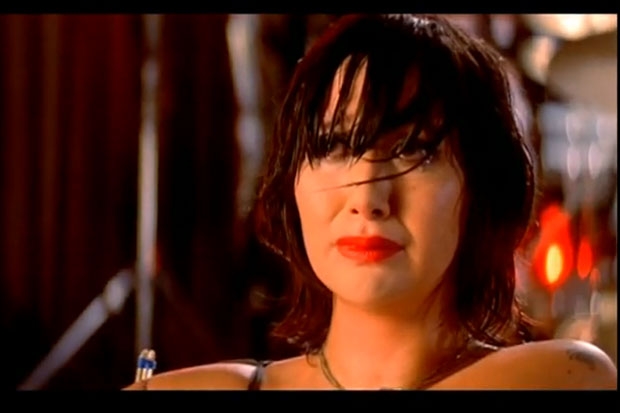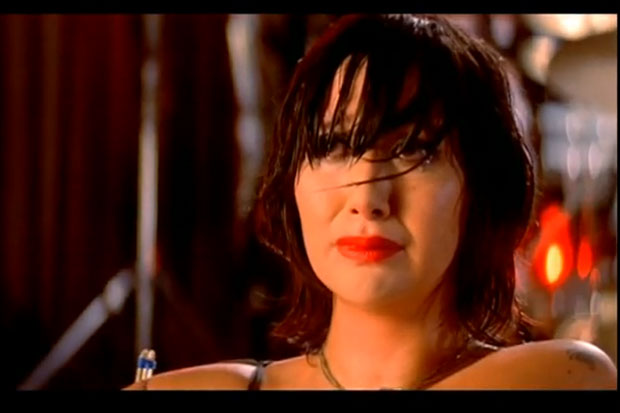 Karen rode the wave all the way to Los Angeles, where she relocated to face down the grim reality of how all her hard-ass New York City living had affected her body and mind. She worked on what many presumed was a solo album with Zinner and Sam Spiegel (a.k.a. N.A.S.A.'s Squeak E. Clean, her ex-flame Spike Jonze's younger brother); it sounded nothing like Yeah Yeah Yeahs. The very personal project was later revealed to be Stop the Virgens, a "psycho opera" she staged in 2011 (more on that later). The change lit a fire in her anew.
But change also begets growing pains, and all three Yeahs (and pretty much everyone else in their orbit) agree that making 2006's Show Your Bones was a shitty exercise that shalt not be spoken of again. Karen insisted on a major shift; Zinner was hesitant to abandon the sound that had connected with audiences so powerfully. Co-producer Spiegel got his way in the end — the album's sonic palate isn't rooted in a place (like New York's Lower East Side), but rather in a mood: disturbia. The record doesn't come off like three kids bashing out art punk in a crusty studio, either; it's more of a polished alt-rock project that shuffles the deck, with Zinner playing acoustic guitar and keyboards, alongside his searing see-saw riffs.
"Nothing will ever touch that with a ten-foot pole, thankfully, because I never want to do that again — and the [difficult] experience of making it doesn't reflect in the music," Karen says. The LP earned another Best Alternative Album Grammy nomination and a No. 11 chart debut, their best to date. "Maybe the ends justify the means."
If Karen put the kibosh on Zinner's guitar on Show Your Bones, she and coproducer Dave Sitek snatched his amps for 2009's It's Blitz!, a deeply emotional twirl through dance-floor throb and twinkly pathos. SPIN called it the "alternative pop album of the decade." The disc picked up the band's third consecutive Grammy nod and produced some of the trio's most-beloved and well-known live songs. "Audiences have definitely gotten weird," Christian Joy says of the band's further reach. "One of the only songs they know is 'Heads Will Roll,' so 'Heads Will Roll' comes on and they're like ahhh!!" The whole album is shimmery and chilly and shiny and, of course, Karen never wants to sound like that again.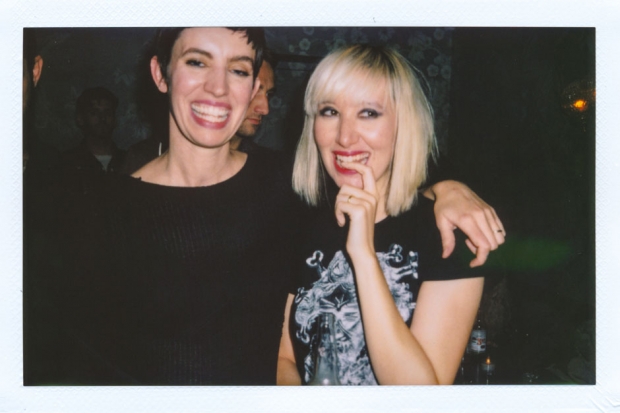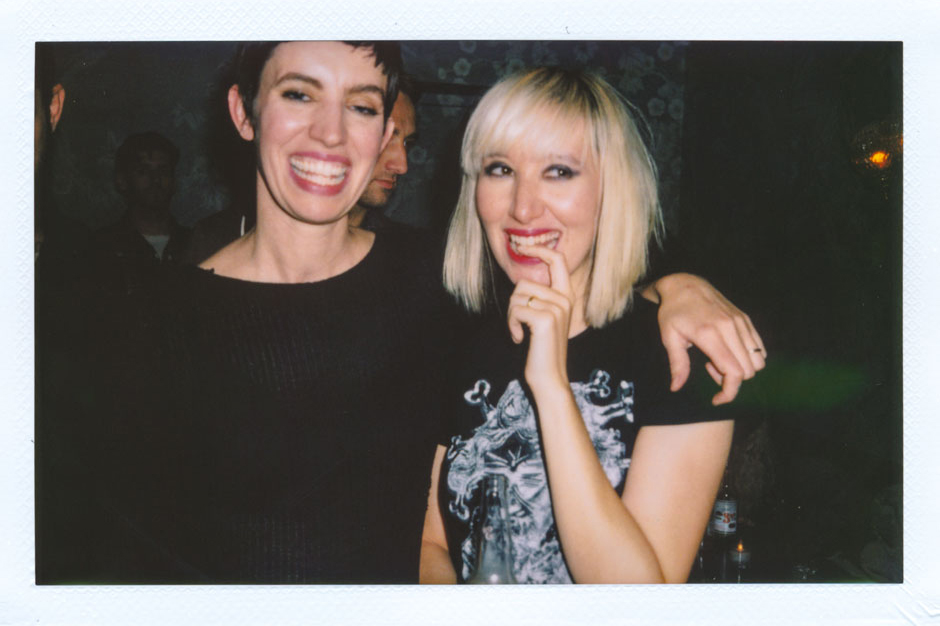 "I'm a shitty psychic," Sitek tells me from his L.A. home, his voice rumbling through the phone with gruff authority like Christian Slater's Happy Harry Hard-on in Pump Up the Volume. "Karen's an amazing psychic. I've never known her intuition to be wrong. There's yet to be an instance where she says, 'This is the pathway,' and it could be the wrong one. And if she did lead us down the wrong path, she would turn around and be like, 'Whoa, that was psychedelic. I'm glad we got that out of the way.'"