Yeah Yeah Yeahs Get Free
Unlike many of their peers who helped summon the innovative and influential New York rock scene of the 2000s, Yeah Yeah Yeahs have viewed every new album as a challenge to break down and rebuild their music afresh. CARYN GANZ divines the intense dynamic behind the band's boldest bug-out to date.
Like most figures the culture has deemed "impossibly cool," Karen O spent her childhood feeling like a very unhip outsider. It's easy to point to her mixed-race heritage (her mom is Korean, her father is Polish-American) and the cruelties of girl cliques, but there's more to the story. "I was a pretty precocious kid in terms of having a perspective on things that maybe you don't normally have when you're a kid," she says. "I remember writing some sort of essay about knowing that the next step of adulthood was coming soon, and I was going to disconnect a lot from these childish things — a certain sense of humor, a carefree, free-flowing imagination."
Despite her preternatural awareness of the maturation process, Karen has undergone her own particular form of metamorphosis. "Entering my twenties, I felt like I was leaving behind this childhood, and then when you get to your thirties you feel like you're leaving behind your twenties — but you're just a kid when you're in your twenties, so it's like you keep graduating, shedding the next youth. But don't be fooled, because this is youth now, too."
While Karen was in her twenties, she produced the piece of art that is arguably the pivot point of her entire creative life: Stop the Virgens, the suite of nine songs that "gushed" out of her in L.A. over two and a half weeks in 2005, when she was still "just a baby," by her analysis. "She knew it was meant to take the form of something else besides an MP3," Zinner says, and everyone close to the project dutifully kept their mouths shut while Karen pondered how to present it to the world.
"Finally, after It's Blitz!, this thing felt like this fruit that was so ripe it was stinking the place up," she says. She teamed with production designer KK Barrett and went through the painstaking process of bringing her vision to life onstage, first in Brooklyn at St. Ann's, then in Australia at Sydney's majestic opera house. The production featured a chorus of 40 female "virgens" and an all-star band including Chase and Zinner, Money Mark, and the Raconteurs' Jack Lawrence and Patrick Keeler.
Stop the Virgens can be confusing and melancholic — Karen has described it as "an assault on the tragic joys of youth" — but its themes and melodies are riveting and primal, and the experience of staging it was euphoric. The show was in many ways a bridge between Karen and her bandmates, who'd felt a little shut out from the music when she first wrote it, and a link between Karen's past and present selves. Its emphasis on the aging process may even forecast where the singer sees herself in the future.
"Since as early as fifth or sixth grade I wanted to do stuff for kids. That's my biggest goal, to focus on children's entertainment," Karen says. (She notably earned a Grammy nomination for her soundtrack to Spike Jonze's 2009 adaptation of the children's classic Where the Wild Things Are.) "I don't know exactly how yet, but it's going to be more than just music. It's going to be something rad for kids. It's funny, because I really did have this hyper awareness that [the freedom of childhood] was gonna change. And now that it has, it's like I left a breadcrumb trail or something back to it."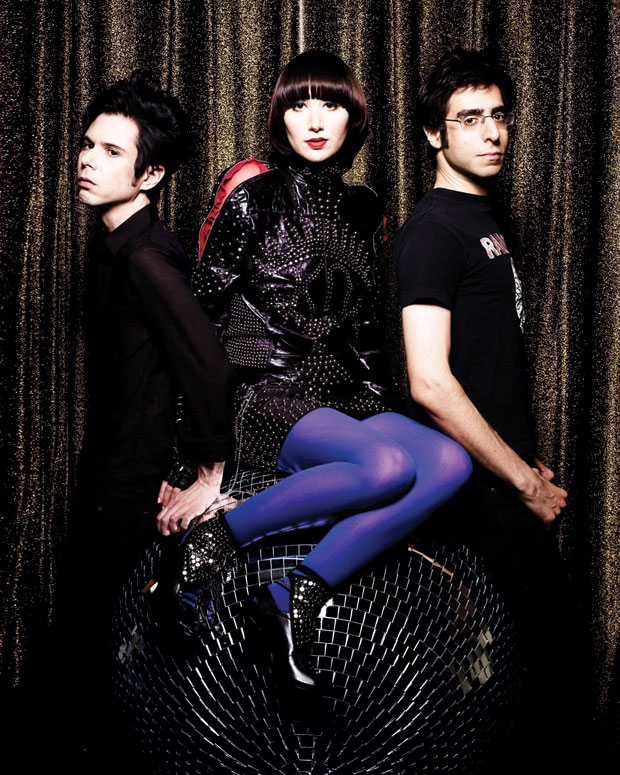 Before Karen staged Stop the Virgens, she forced herself to endure another big change, moving back to New York City after her several-year sojourn in L.A. (She also married British director Barney Clay.) "I was 30 or something and I was sleepwalking," she tells me of West Coast living. "I'm not ready to be in the warm bath. So I made my way back here to kind of wake up and find friction."
It's never hard to find friction in Yeah Yeah Yeahs, but the band's internal dynamic has been misconstrued for years as fans and critics have struggled to discern the relationship between these three stunningly individual human beings. "They're wildly different," Sitek concurs. Would they be friends outside the band? "Probably not," Zinner admits. "Nick, Brian, and I make the Yeah Yeah Yeahs the Yeah Yeah Yeahs, and then there's an inexplicable thing, the alchemy that happens," Karen says. "And it was never up to us. If you go through life mistakenly thinking that you have something to do with how it turns out, you really don't."
But nobody should mistake dissimilarity for a lack of love and affection. Describing how her bandmates have evolved over the past few years, Karen gets a bit choked up. "Brian's like, the Buddha, the Jesus, the Mohammad. He's the fucking saint, man," she says, her voice straining with emotion. "Brian can always find a silver lining to any fucking dark cloud. For awhile, he was the rock in the Yeah Yeah Yeahs, then he went a bit rogue, really eccentric, finding his own place for himself, but he doesn't fail." (Chase has been blogging about the Bible, yoga, and drumming on his personal website, in addition to growing a beard befitting a prophet and releasing a solo album inspired by La Monte Young's Dream House.)
Both Karen and Chase avoid the trappings of the digital world, preferring to live extremely private lives isolated from tweets and memes. Zinner, the only member of the group with a personal Twitter account, is quite aware of how he stands apart from the other two. "Ultimately, it means I have the shortest attention span — it's just like, Dennis Rodman, budget cuts!" he laughs, pausing to tell me about a sinkhole that swallowed a man whole in Florida. "But at this point I feel like it's more about them being not plugged in. Because I'm just like everybody else. And they're true exceptions."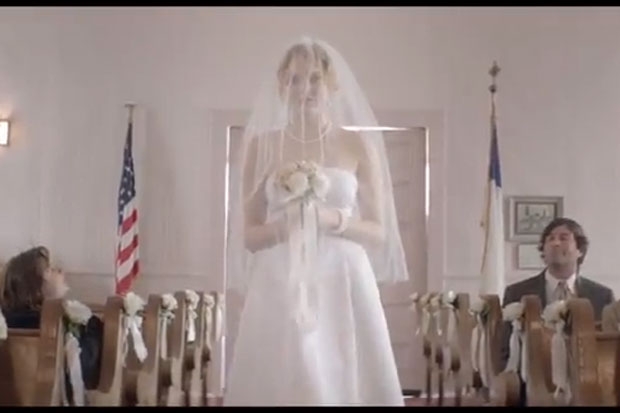 As the years have passed, Karen says she and Nick have grown "radically different," but notes "we still want the same thing, which is why it ends up working. When you hear the saying, 'You're your own worst enemy,' in the Yeah Yeah Yeahs, it applies to Nick beyond anybody else. And he'd be the first to admit that. The irony of that is that his instincts are right on, way before any thought comes into play."
Confronted with Karen's statement, Zinner betrays a momentary look of surprise, then acquiesces. "It's true, she knows me very, very well. Probably better than anyone else," he says with a mixture of bemusement and resignation. "Doubt comes in. But I trust Karen's instinct, 100 percent. I don't want to make a solo record. That would be the worst thing in the world. [We have an] extremely intense process, but I'm not resentful or bitter. If it was really easy, there would be no Yeah Yeah Yeahs records. And I mistrust any record that doesn't have an element of friction in it."
The final seconds of Mosquito, however, are as conflict-free as a silent retreat. The album closes with "Wedding Song," a vow of love and devotion that Karen sang to her husband at their marriage reception. The track is delicate and minimal, but it features what Zinner calls his favorite guitar moment on the entire record.
"We recorded the guitar for that the last day we were in El Paso," he says. "Sitek was really into building bonfires at that time, and the last night we all walked through the fire. Karen and I fucking walked through the fire together." He admits he was "terrified," and pauses to allow the gravity of the scenario to sink in. Images of ancient rituals flash through my mind as Zinner continues to speak in typically hushed tones. "That will forever be one of my strongest memories. After that, we did the last piece of music that we recorded in Texas. One take, one note." No changes required.