The times they have a-changed. For arguably the first time, the Rock and Roll Hall of Fame induction ceremony won't be synonymous with classic rock radio and dad's record collection: Guns N' Roses, the Red Hot Chili Peppers, and the Beastie Boys have all been voted into the Cleveland shrine.
The Class of 2012 will also include psychedelic rocker/Beatles drug buddy Donovan, the Steve Marriot-led Small Faces and their Rod Stewart-fronted offshoot Faces, singer-songwriter Laura Nyro, famed TV presenter/music publisher Don Kirshner, and producers Glyn Johns (Ryan Adams' Ashes & Fire, among other more classic albums), Tom Dowd (Eat a Peach), and Cosimo Matassa. That means the following folks on the ballot didn't receive enough votes this year: Joan Jett, the Cure, Eric B. & Rakim, the Spinners, Rufus with Chaka Khan, Freddie King, Donna Summer, and War.
The obvious question now is "How did Laura Nyro get in the Rock Hall." OK, not really, it's "Will the original Guns N' Roses lineup reunite for the ceremony?" When asked if their inevitable Rock Hall induction would result in a reunion, Slash, Duff McKagan, and other former GN'Rers have always expressed interest in getting the gang back together for the first time since 1993. However, there's Axl Rose and his seemingly undying hatred toward his former guitarist Slash, as evidenced by his Guitar Hero lawsuit and his furious accusation that former manager Irving Azoff was scheming to assemble a GN'R reunion. Rose has invited McKagan to perform with the Chinese Democracy-era Guns N' Roses in the past, so there are faint hopes that the Use Your Illusion gang gets back together, but it's still more likely that Axl either shows up with DJ Ashba and Tommy Stinson or he doesn't show up at all.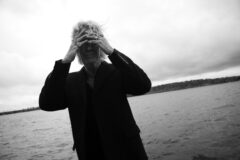 On a more positive note, the Rock Hall induction ceremony should (hopefully) mark the return of the Beastie Boys to the stage for the first time since Adam "MCA" Yauch's cancer battle. The Red Hot Chili Peppers, meanwhile, will already be touring throughout 2012, so they'll just have to change up their schedule a bit in order to make sure they're at the induction ceremony at Cleveland's Public Hall on April 14th.
The event will be open to the public, but for those who can't make it, HBO will broadcast the ceremony in early May, Rolling Stone reports.
This past summer, MTV celebrated its 30th anniversary, which means that many of the bands that at least owed a part of their fame to the channel are now eligible for the Rock and Roll Hall of Fame (artists can get on the ballot 25 years after their first release). With the induction of GN'R, the Peppers, and the Beasties, the MTV generation's has finally started to make its mark on one of rock's hallowed institutions.