Hey fellas, have ya heard the news?
CDs are back!
If Rolling Stone, Vice, The Guardian all said so, then it must be gospel, right?
If you're a reader of this section you're well aware that we've always been advocates of the compact disc. Fads come and go, but a passion for owning the music you purchase lastss forever.
And with that said, we give you our picks for the best archival titles of this first quarter of 2022.
The Lemonheads
It's A Shame About Ray: 30th Anniversary Edition (Fire Records)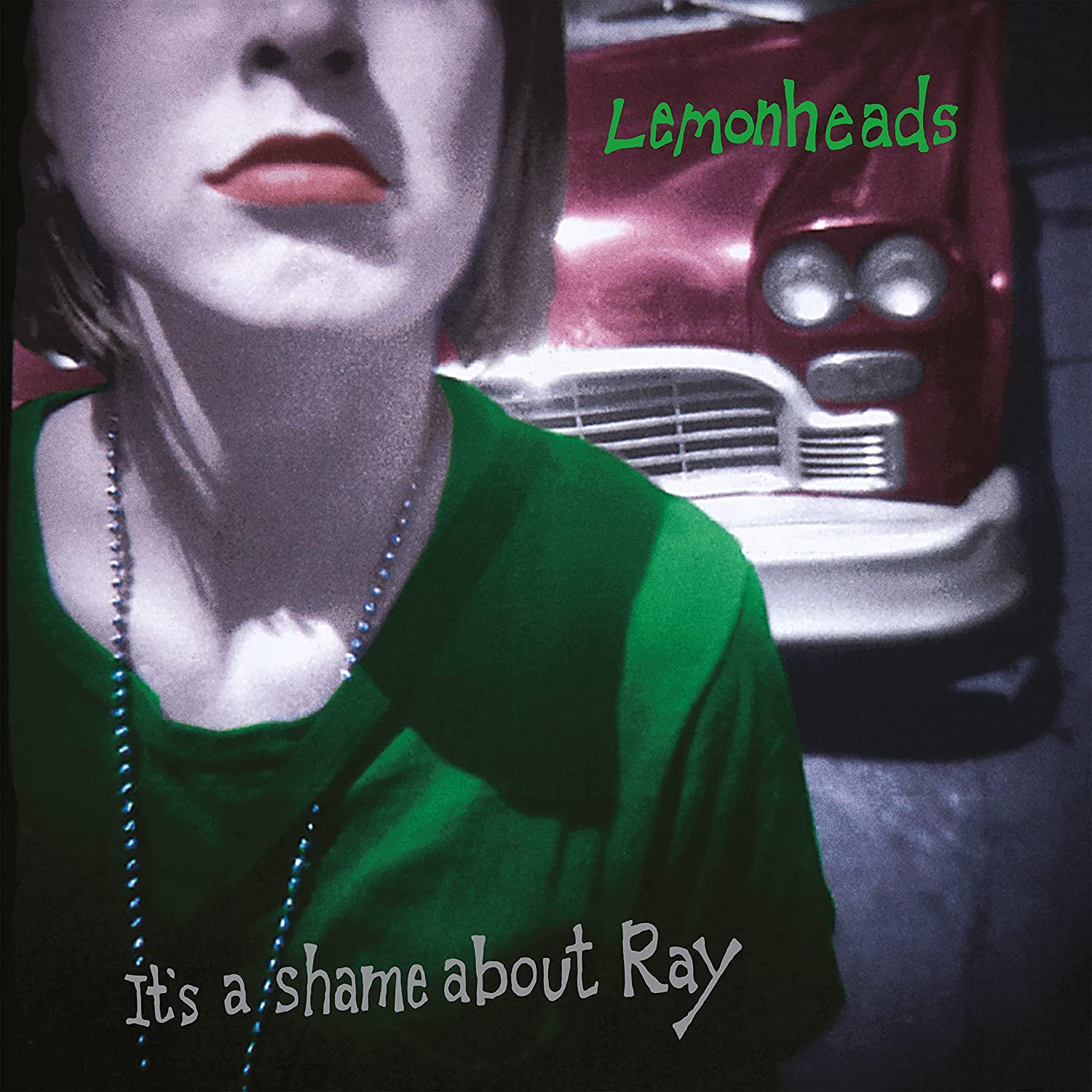 The Lemonheads hit 1992 like a beam of sunshine, piercing the dark veil of grunge with their fifth LP It's A Shame About Ray. And where their early TAANG! Records whirlwinds felt like an expensive J. Crew sweater dragged across the floor of CBGB, Ray is that very shirt after being washed and worn by your better half. The pure pop buoyancy of the creative partnership between Evan Dando and Juliana Hatfield–coupled with the Robb Brothers' stellar production–took this Boston band into the stratosphere. This 30th anniversary edition restores Ray to its 29-minute glory by allowing the album to once again close out with that beguiling acoustic reading of "Frank Mills" from the 1969 musical Hair. Don't worry, "Mrs. Robinson" is here on the second disc, along with another noteworthy Dando cover; an unplugged take on ABBA's "Knowing Me, Knowing You." They join a handful of rough demos where the beauty of such key songs as "My Drug Buddy," "Confetti" and "It's A Shame About Ray" still glisten amidst the hiss.
Rush
Moving Pictures 40th Anniversary Edition (UMe)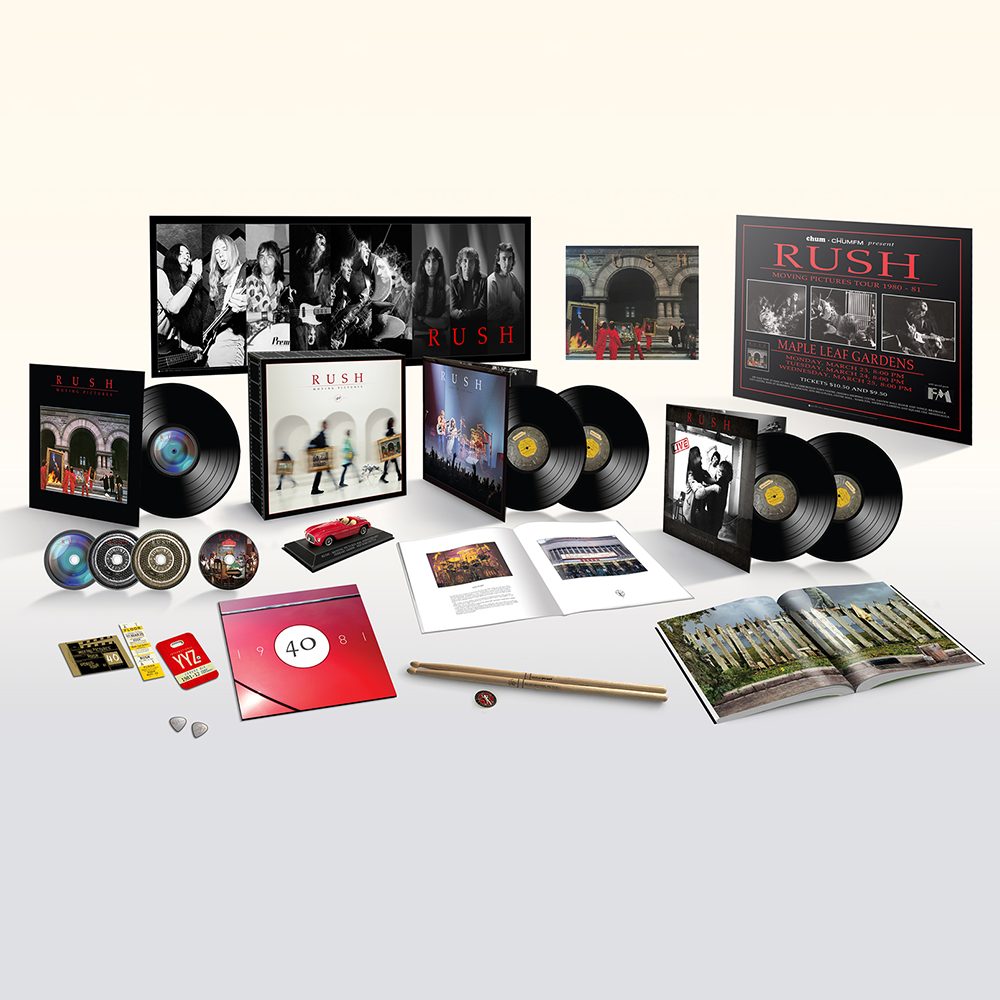 Pity the fools who continued to overlook Rush in the 1980s, when the implementation of synths into the trio's sound became a more permanent wave, and only continued to grow more revelatory with age. Moving Pictures, by far one of the most popular and definitive albums in the life of the union of Geddy Lee, Alex Lifeson and the late Neal Peart, rises to the occasion as it would find success not only among progressive rock heads but New Wave fans as well. This 40th anniversary deluxe edition comes with a complete concert from March 25, 1981 at the Maple Leaf Gardens in Toronto on two CDs and a Blu-ray containing the original LP remixed in Dolby Atmos and an innovative new animated video for the instrumental Rush staple "YYZ" along with the original vids for the Moving Pictures hits "Tom Sawyer," "Limelight" and "Red Barchetta."
Pavement
Terror Twilight: Farewell Horizontal (Matador)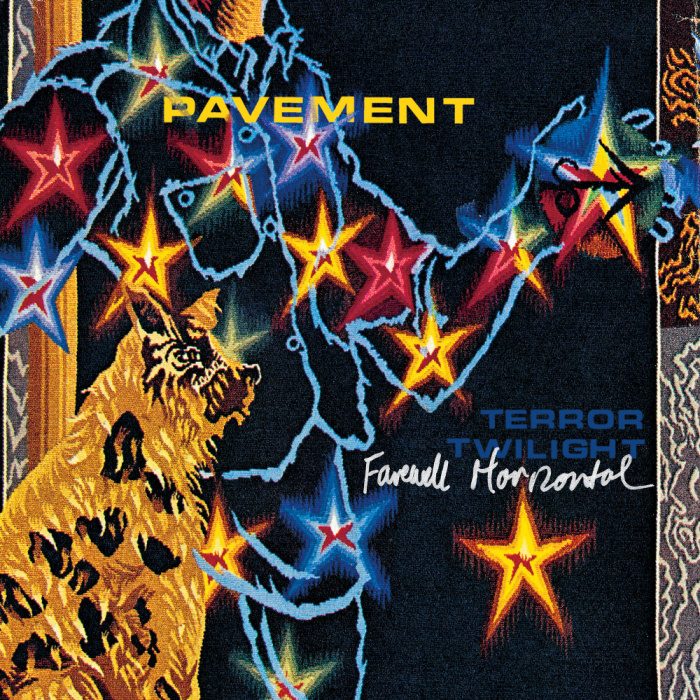 Just ahead of their second reunion tour–which kicks off stateside at San Diego's Balboa Theatre on September 9, Pavement will release the fifth and final installment of the deluxification of the band's Matador Records catalog with the Farewell Horizontal edition of their 1999 studio swan song Terror Twilight. It was an album unfairly overshadowed by the weight of the post-Brighten The Corners hype levied against it and arguably serves as the one LP in the group's canon that deserves reassessment. Packed with 45 songs, 28 of which are previously unreleased, the original album comes amended with all the accompanying B-sides, demos, live recordings and rehearsal tapes documenting the process. There's even a cache of rough cuts from a scrapped session at Sonic Youth's Echo Canyon studio. Give Terror Twilight a second chance, because there's no guarantee a sixth studio album will ever come to fruition despite all the reunions.
Roxy Music
Roxy Music (UMe)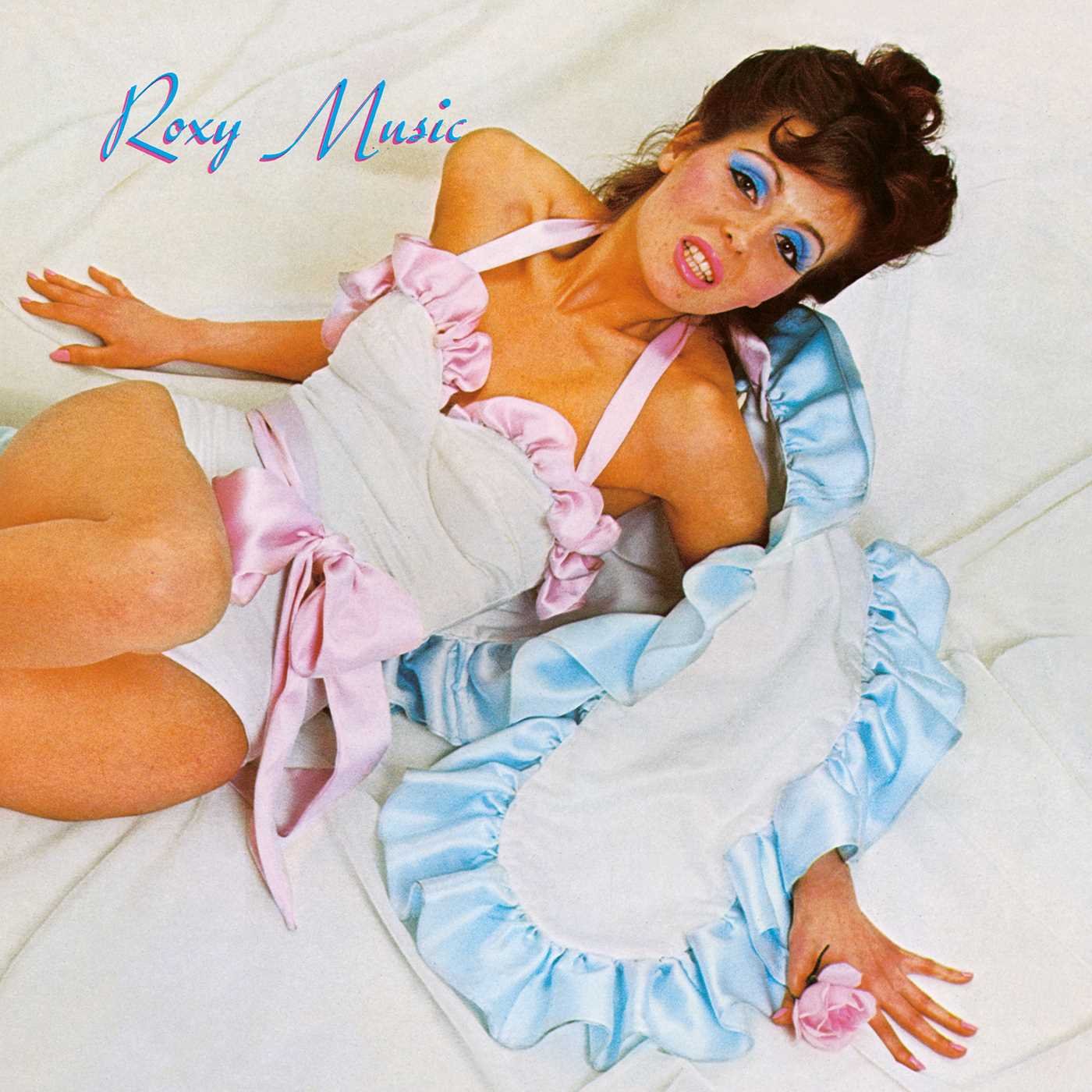 This year marks the 50th anniversary of Roxy Music, perhaps the only band of the '70s that both prog and glam fans could agree on. And for good measure, they're celebrating the milestone with an arena reunion tour and half-speed vinyl remasters of their first two albums, Roxy Music and For Your Pleasure. If you never heard Roxy when Brian Eno was in the group, your whole preconceived notion about the last half-century of rock 'n' roll gets turned on its ear the moment the needle drops on "Virginia Plain" as Ferry's vocal quiver and Eno's futuristic synthwork tango on the edge of a samurai sword.
David Bowie
Brilliant Adventure (Parlophone/Rhino)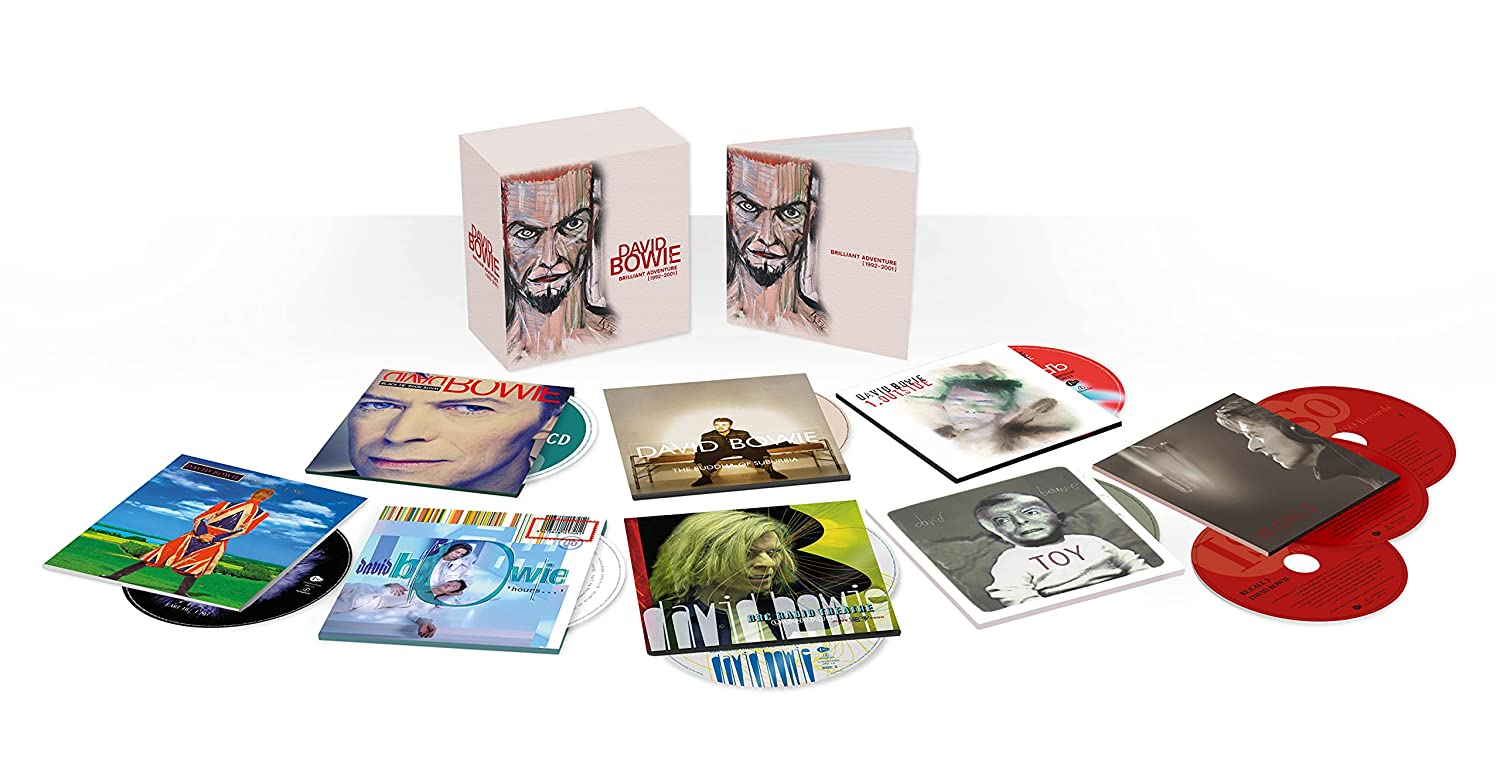 The period chronicled in the latest box set belongs to the kids of the 120 Minutes generation, endlessly enamored by the way the ever-chameleon-like Thin White Duke would take on alternative hip-hop (1993's Black Tie, White Noise), industrial rock (1995's Outside) and jungle/drum 'n' bass (1997's Earthling) with the same bravado by which he conquered glam in the '70s. Even when he settled back into the relative neutrality of his own Bowieness, as he did with 1999's hours… and the 2001 "lost" album Toy (which gets its own box set beyond here), he would prove that even David Bowie in idle is nevertheless par excellence. And with the addition of the 1992 Buddha of Suburbia LP, the complete Live at the BBC 2000 concert and a three-disc deep bonus anthology of rarities and B-sides from the era, Brilliant Adventure is as essential as it gets for a Bowie fan.
Splinters
Inclusivity (Jazz In Britain)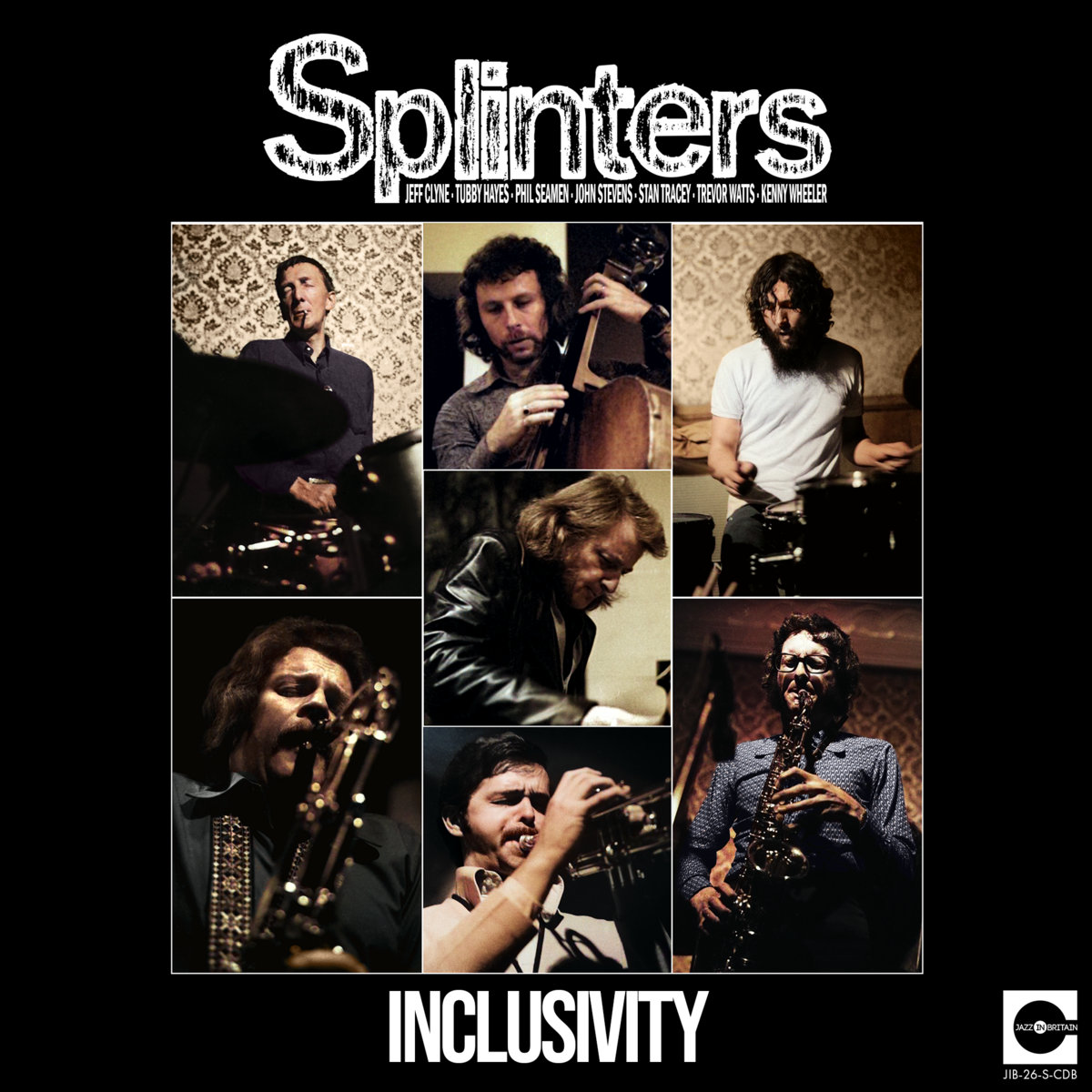 The Brits are all the rage in the jazz music press these days. But that's nothing new if you've been listening to the last 60-odd years of English music, as jazz has always been there–along with blues, soul and punk–during its evolution as a creative force in pop. In 1970, the London supergroup Splinters represented the absolute cream, which makes this three-CD box set from the Jazz in Britain label such a fantastic listen. Fans of the ECM label and instrumental band Soft Machine will be wise to check out Inclusivity, which is culled from a trio of resonant performances from this quintet, with highlights by such heavyweights as trumpet player Kenny Wheeler, English sax great Tubby Hayes and drummer Phil Seamen, who tragically died only two weeks after the previously unheard Grassroots performance included here.
Georgia Satellites
Lightnin' In A Bottle: The Official Live Album (Cleveland International Records)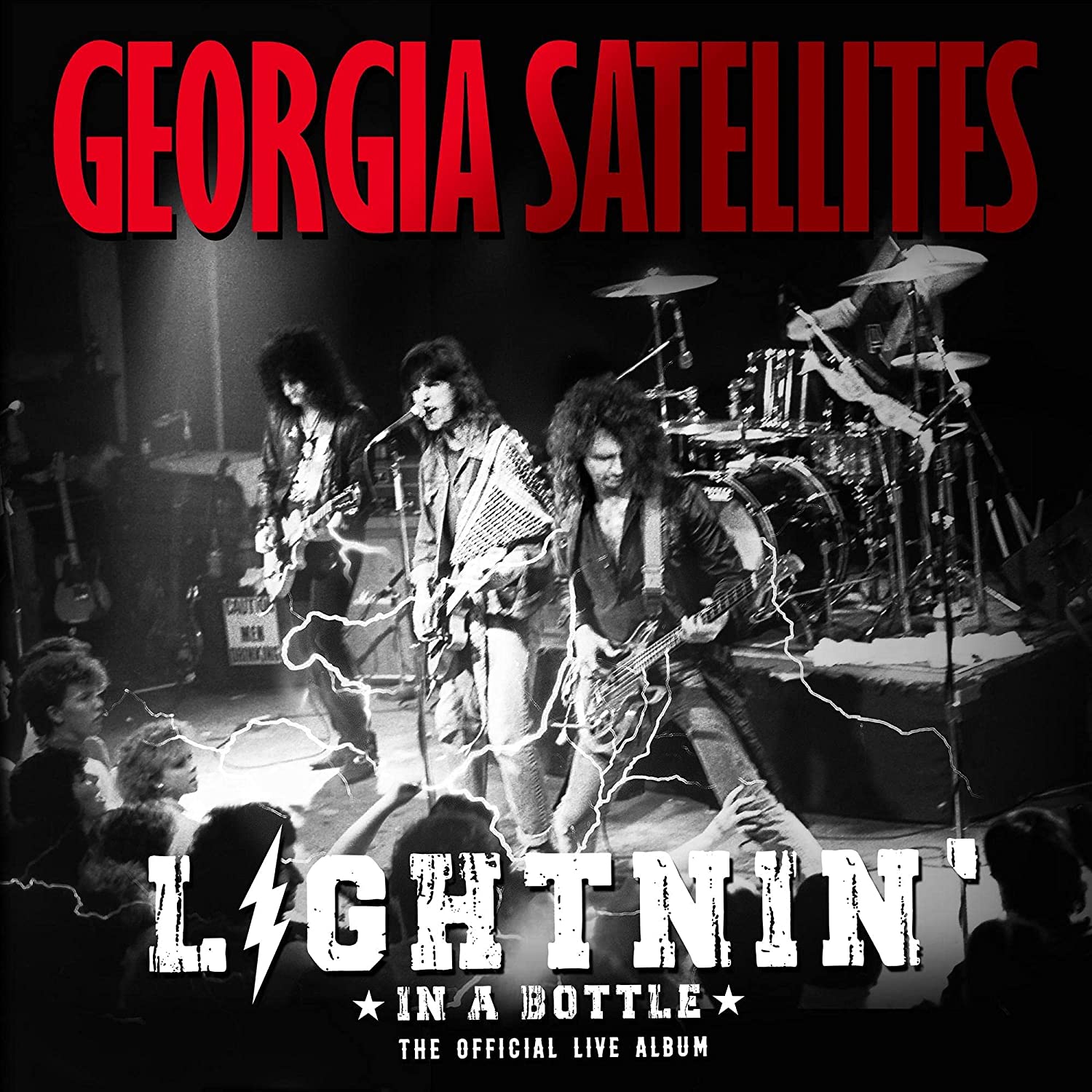 The Geo Sats truly were lightning in a bottle, releasing three albums of killer Southern guitar rock for Elektra before going on hiatus in 1990. This fantastic soundboard recording from 1988 at Peabody's in Cleveland, Ohio, is a firm reminder of why this band mattered in 18 songs, including double-barrel performances of such Satellites faves as "Keep Your Hands To Yourself," "Battleship Chains" and "Open All Night," along with wild covers of the Stones' "It's Only Rock 'n' Roll" and the George Jones classic "White Lightnin'." The Georgia Satellites deserve a lot more appreciation than they get for being the band who truly bridged the gap between R.E.M. and the Allman Brothers Band.
Karen Dalton
In My Own Time: 50th Anniversary Edition (Light In The Attic)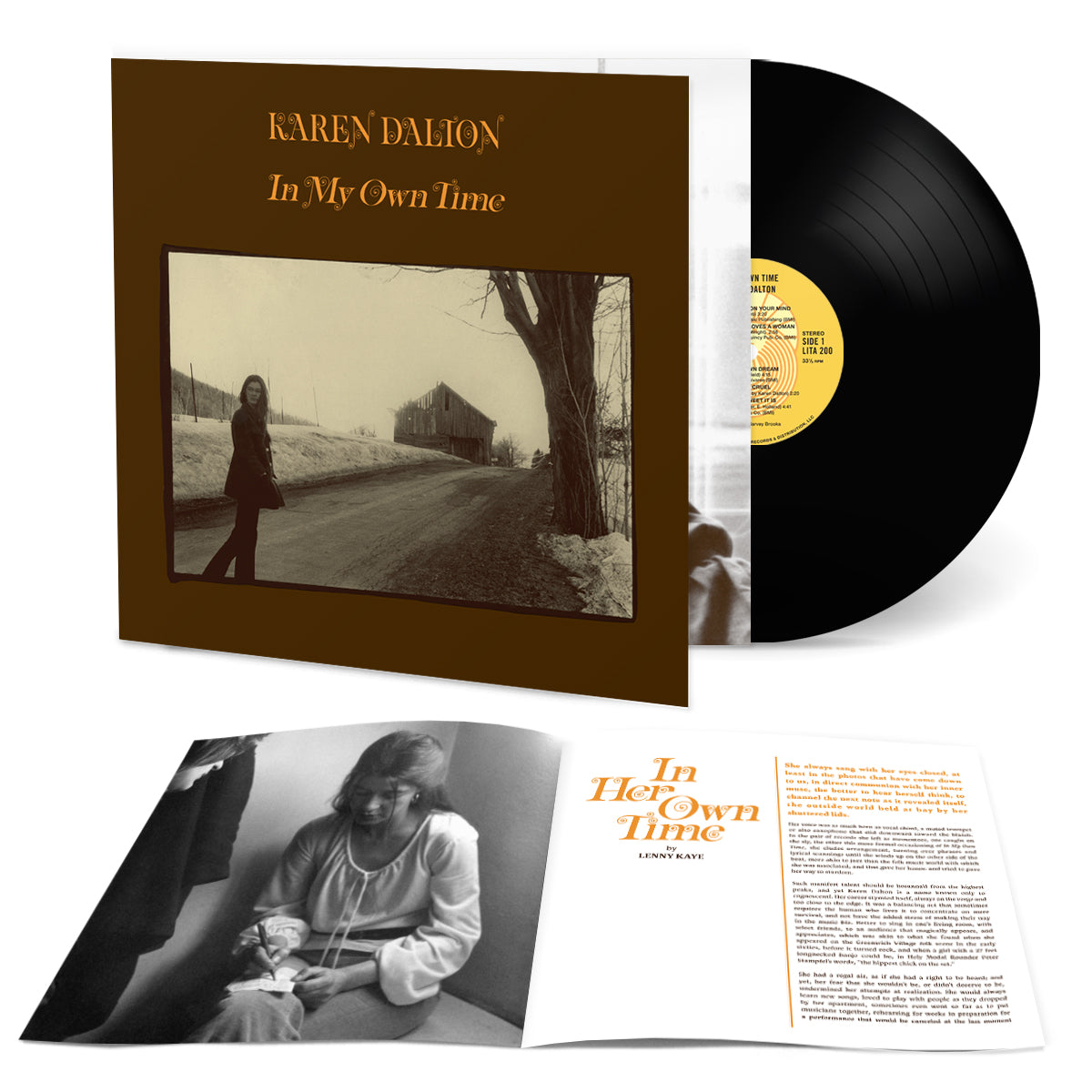 Bob Dylan once said of Karen Dalton that she "had a voice like Billie Holiday and played guitar like Jimmy Reed." Celebrating its belated 50th Anniversary, Light in the Attic updates one of its keystone archival titles with this expanded edition of Dalton's singular masterpiece In My Own Time, which has been augmented with such choice bonus material as previously unreleased live recordings from Germany's Beat Club in 1971 and–in the super-deluxe edition–a complete performance captured at The Montreux Golden Rose Pop Festival on May 1, 1971. The 20-page booklet contains liner notes by Lenny Kaye and contributions from such famous Dalton acolytes as Nick Cave and Devendra Banhart.
Cecil Taylor
The Complete, Legendary, Live Return Concert (Oblivion Records)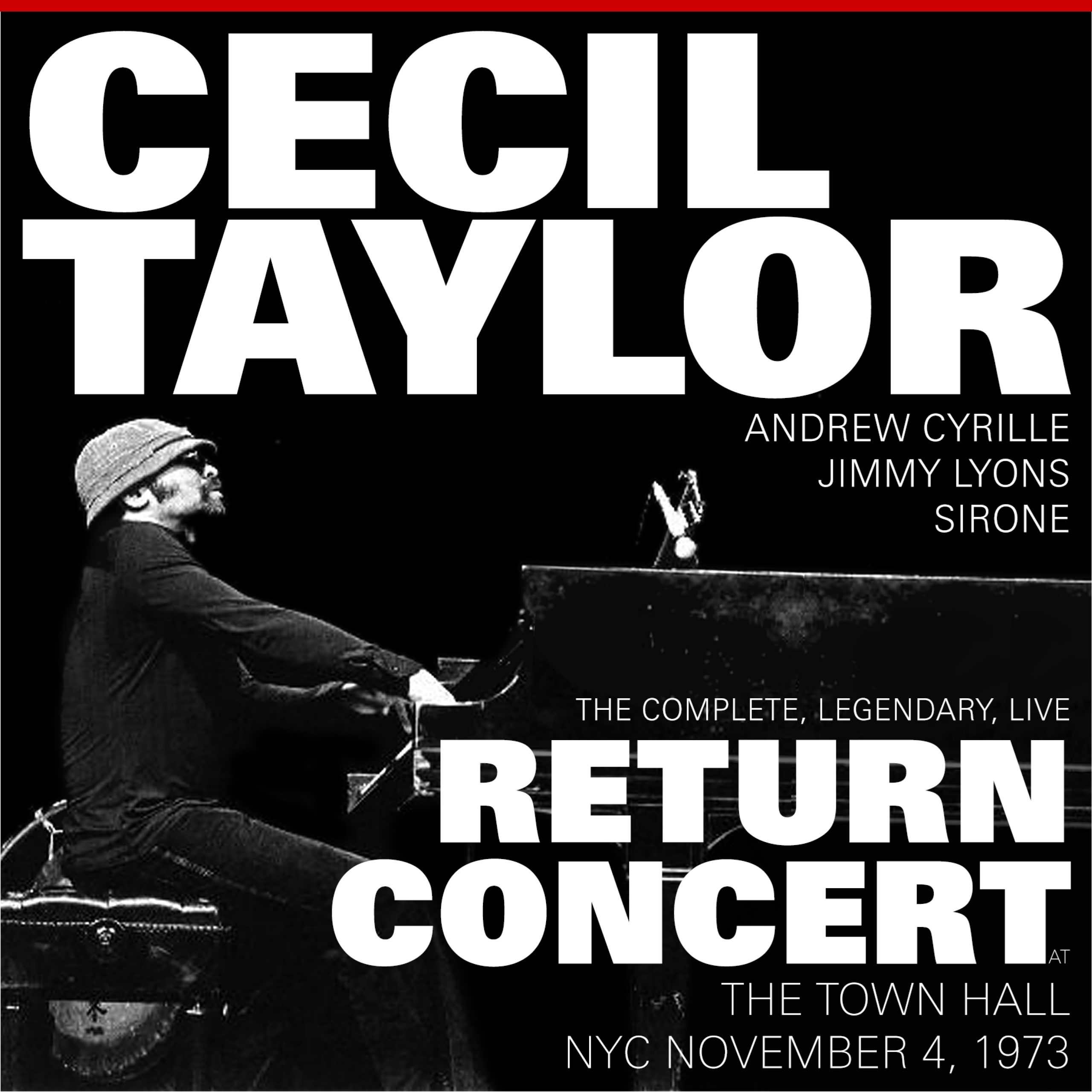 Eternal gratitude to the folks at Oblivion Records for making the complete performance chronicling free jazz piano titan Cecil Taylor's return to the concert stage at New York's famed Town Hall available for the very first time. Assembled by the recording's original producer Fred Seibert, who was a student at Columbia University on November 4, 1973 when the gig went down, this set found Mr. Taylor returning to the clubs after a five-year sabbatical from recording. Flanked by fellow travelers of the Cecil Taylor Unit–Jimmy Lyons on alto saxophone, percussion giant Andrew Cyrille and the late, great Sirone on double bass–Cecil erupts on the grand like a literal man out of exile as they meditate on a previously unissued 88-minute opus "Autumn/Parade." The second part of the concert, with the two-part Cecil staple "Spring of Two Blue-J's" was originally released on Taylor's own Unit Core label. Now, with the advent of digital recordings, the entire concert is available as a download on Bandcamp.
Circle Jerks
Wild in the Streets: 40th Anniversary Edition (Trust Records)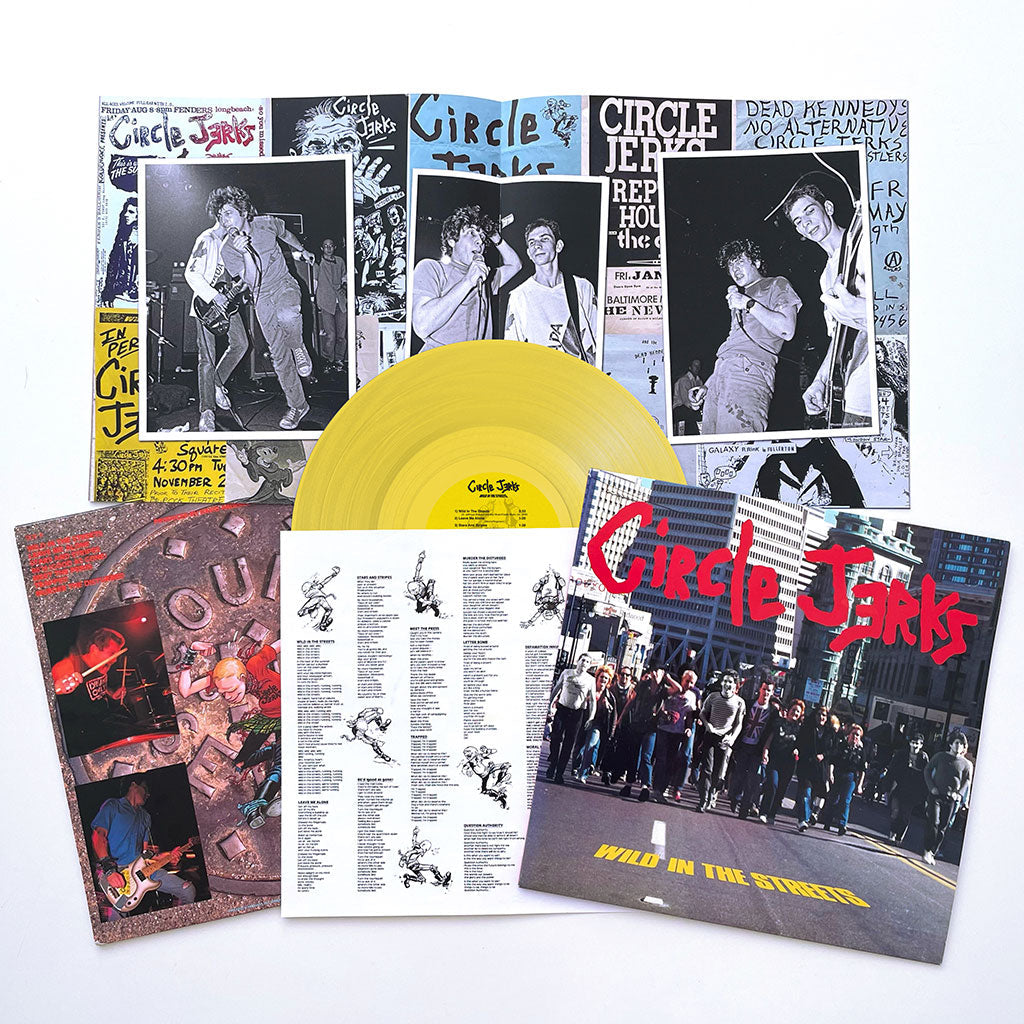 Trust Records continues to do right by West Coast punk icons The Circle Jerks with this 40th anniversary edition of 1982's underrated Wild in the Streets. Pressed on white and pink vinyl, there is an immersive nature to this expanded Wild that brings you into the Jerks' world beyond the kinetic energy of such anthems as "Moral Majority," "Question Authority" and the razor-toothed title cut. With liner notes by the great Los Angeles rock critic Chris Morris setting the scene in the photo-and-flyer-packed book, this Pete Layman-remastered version of the original LP comes paired with live recordings from an April 1982 gig at San Francisco's Elite Club. A must-own for any fan of classic American punk.
Natalie Cole
Unforgettable With Love: 30th Anniversary Edition (Craft Recordings)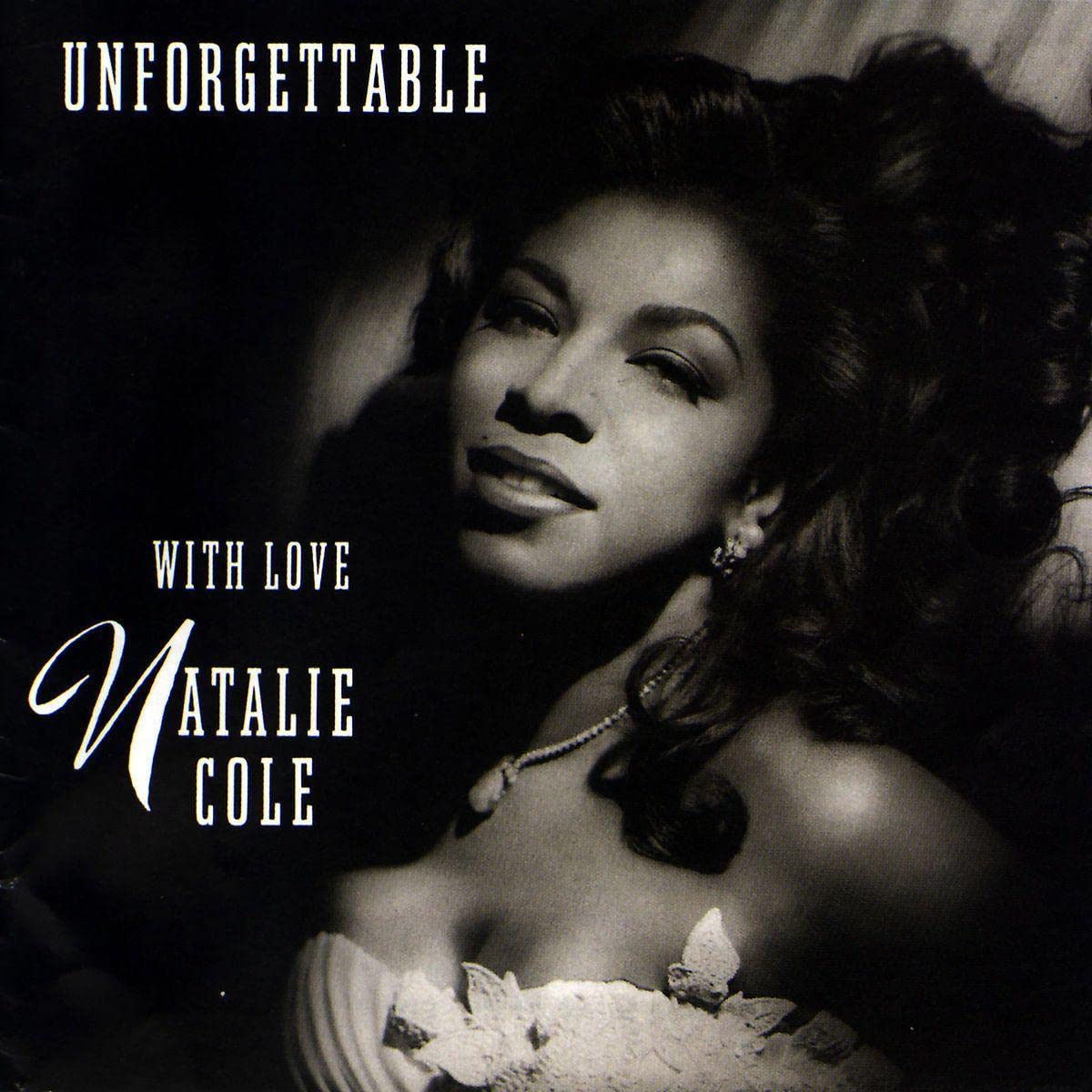 For the first 20 years of her career, Natalie Cole refused to perform the songs of her iconic father Nat "King" Cole–in concert or otherwise. But she reversed course in 1991 with the release of Unforgettable… With Love, celebrating the artistry of her dad's timeless songbook, selling seven million copies worldwide and winning seven Grammys, including Album, Record as well as Song of the Year for the LP's smash title track, where father and daughter duet via the magic of 1991 studio technology. This beautifully remastered 30th anniversary edition of Unforgettable… With Love comes amended with two bonus tracks. But…you gotta buy the CD to get them!