Liam Gallagher's promo blitz for his debut solo album As You Were has taken him to a Reddit AMA. His interviews over the past months involve him rueing over being forced to make his own tea and cussing out an entire body of water. Liam hasn't been shy about how unique of a person he is, and this AMA session is more of the same.
Here's him talking about what song would be his ring entrance.

A cliché, but fair enough. Who's Liam's favorite rapper?

Big Willie Style turns 20 this year, by the way. Next question: Can Liam cook?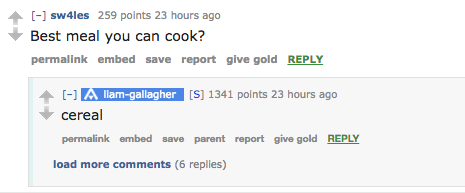 A quick bit of trivia: Liam is 45 years old. But anyways, if cooking isn't Liam's shit, then what is, if anything. Turns out that tambourines are extremely Liam's shit.

To recap, Liam has at least 1,500 tambourines and didn't even bother saying thank you for the compliment. However, his love for the percussive instrument doesn't correlate to his love for saxophones.

A mind that adores tambourines and abhors saxophones can only exist with Liam's cranium. Read Gallagher's AMA here.