PWR BTTM are getting ready to release their new album Pageant in May. So far, we've heard two new songs, "Big Beautiful Day" and "Answer My Text" (which comes with a colorful, angsty music video).
Now, they've released "LOL," a short, sub-three minute track which starts small and builds tension, releasing into a majestic rock ballad. Fittingly for the form, "LOL" is just a little more serious than the other songs we've heard so far from Pageant: "I know that I am naive / And when I see you, my heart is 19 / I didn't know you could take such a shape" sings Ben Hopkins with more fragility than usual, reminding us that being in love is bittersweet and complicated, indeed.
Pageant is out May 12. Stream "LOL" below.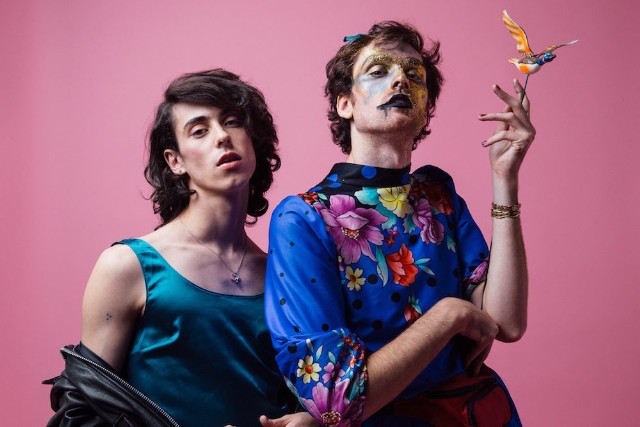 CORRECTION (12:37 p.m.): An earlier version of this post erroneously stated the song's singer.