Punk duo PWR BTTM have announced their second full-length album, Pageant, and shared a kiss-off of a first single, "Big Beautiful Day." "There are men in every town / Who live to bring you down," the song begins. "My advice is to look incredible / As you make their lives regrettable / By being your damn self."
Pageant—the title is a nod to the band's love of glam, gender performance, and drag style—is out May 12 via PWR BTTM's new label home, Polyvinyl. Hear "Big Beautiful Day" and see the album art and track list below.
Update, 10:45 a.m. ET: "Big Beautiful Day" now has a fabulous new glitter- and waffle-filled video. Watch it below.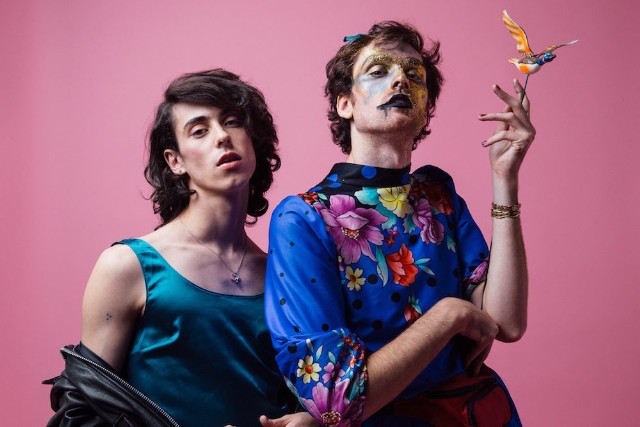 https://youtube.com/watch?v=cDn4ZCo0NOU