This past weekend, the Los Angeles rapper YG performed at an on-campus concert held at San Diego State University as part of the school's GreenFest week. During the show, he played "FDT," his anti-Donald Trump protest song featuring Nipsey Hussle. According to what appears to be SDSU students on Twitter, YG performing the song meant that he broke his $60,000 contract with the school, an apparent rumor which was nonetheless reported as fact by various outlets, the first of which was Complex, whose tweet of the story went semi-viral.
But in a statement to SPIN, Gina Jacobs, the interim chief communications officer at SDSU, said that YG was nonetheless paid for his performance despite doing the song:
At SDSU's GreenFest concert this weekend, the song in question was played by YG and he was paid for his performance that evening.
Jacobs, as you can see, did not say whether YG's contract with the school even included a cause about "FDT." It's unclear where exactly that belief comes from. Complex, which first posted about the story, cited tweets from students, but did not explain if those tweets were based in fact or merely rumors going around campus.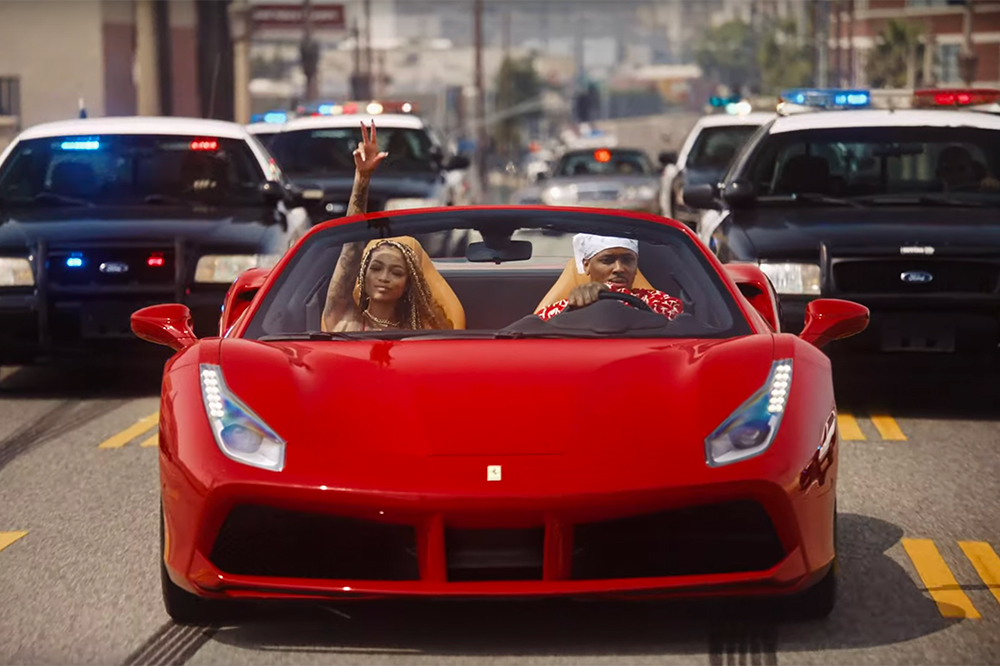 XXL, meanwhile, cited a "source close to the rapper's camp" as saying that "YG did indeed lose out on the check to perform his anthem," a claim that is obviously being contradicted by the school. Label representatives for YG have not yet responded to a request for clarification on the matter.
SPIN asked Jacobs, the SDSU spokesperson, for confirmation that YG's contract had a specific stipulation regarding "FDT." We'll update this post if we hear back.