The job of the United States Drug Enforcement Agency is to put people who use and sell drugs in jail. Accordingly, the DEA usually presents itself and its agents as serious and foreboding, and the drugs it spends its time chasing as very serious threats to the American public health, even if in some cases they're not. When it comes to the patches assigned as visual markers of various DEA programs and missions, however, the agency lets its hair down a bit–and frankly makes doing drugs look cool as hell.
The DEA isn't alone among government agencies in making patches for employees who work on particular projects–you may recall an image of an octopus devouring Earth with the text "NOTHING IS BEYOND OUR REACH," which caused a minor internet uproar when it was revealed as the emblem of an Office of National Intelligence spy rocket that was launched into space a few years ago. And the particularly outlandish nature of the DEA's patches has been known for a while: the Washington Post ran a great story about them in 2015, and the Chapo Trap House podcast uses an infamous "Cocaine Intelligence Unit" patch as its logo.
Recently, however, MuckRock reporter Curtis Waltman uncovered a trove of new visuals via a Freedom of Information Act request for all DEA patches created after 1970. The Washington Post story explained that there are hundreds or even thousands of patches that have been designed and produced over the years, and that many of the wildest designs are created by DEA employees on an informal basis. Those unofficial patches probably wouldn't be covered under the FOIA, which would explain why the DEA only handed over 34 designs to Waltman. Still, the response to his FOIA would seem to indicate that a handful of great patches got official approval. You can see all 34 designs Waltman turned up here, and we've screenshotted a few of the best below, including a raving grim reaper for an "Ecstasy and Predatory Drugs" unit and a surfing unicorn for the DEA's Caribbean Field Division.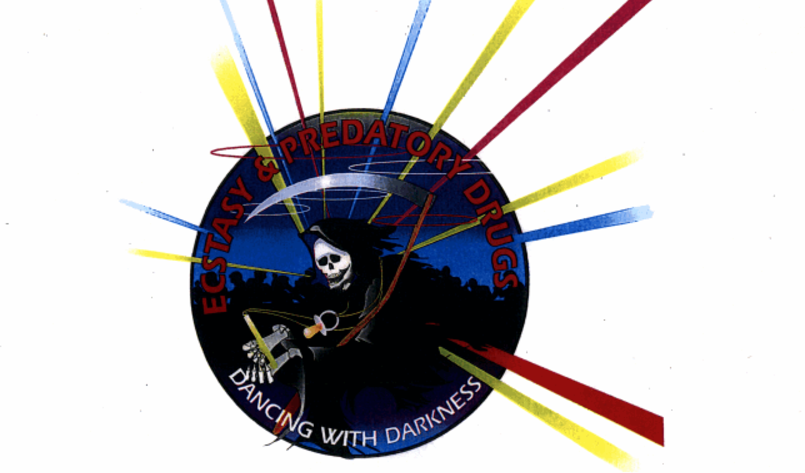 Even if you're against the DEA and everything it stands for, you gotta admit these would look cool on a denim jacket. See the rest at Muckrock.