10. Nickelback w/ Kid Rock and Dimebag Darrell, "Saturday Night's Alright for Fighting" (Elton John cover, Charlie's Angels: Full Throttle OST, 2003)
The two biggest salt-of-the-earth figures of backwards-cap-rock combine for a respectably righteous bout of weekend ass-kicking, with sonic forefather Dimebag Darrell joining in for extra cred and fun. Given nu-metal's sadly not-infrequent lapses into homophobia, seeing these all-time bros team up to pay tribute to an openly gay man is also somewhat heartening. — A.U.
9. Fear Factory feat. Gary Numan, "Cars" (Gary Numan cover, Obsolete, 1999)
One of the most faithful hit covers of the period (down to Numan actually appearing as a featured vocalist on the song), Fear Factory's "Cars" gets by on the sheer enthusiasm of its updated metallic crunch, hardly reinventing the wheel but at least equipping it with some new digital spinners. The notoriously nostalgia-averse Numan actually commissioned his own guest contributions after hearing of the band performing his signature hit live, which should give you a sense how much fun everyone was having. — A.U.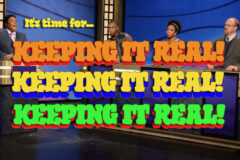 8. Evanescence, "Heart-Shaped Box" (Nirvana cover, "Going Under" B-side, 2003)
Evanescence was one of the first big bands of the nu-metal era whose musical sweet spot was more obviously rooted in '90s grunge than '80s new wave, and as such, their cover of Nirvana's most darkly romantic song was as satisfying as it was inevitable. Just Amy Lee and guitar here, which is fine — it's a lot easier to capture the pseudo-gothic loveliness of a song like "Heart-Shaped Box" than the self-excoriating brutality. — A.U.
7. Seether, "Careless Whisper" (Wham! cover, Finding Beauty in Negative Spaces, 2009)
A decade after a smirkingly ironic George Michael cover started the clock on nu-metal's moment in the sun — yeah, don't worry, we're getting to it soon enough — Seether had more modest success going in the complete other direction with it. Their version of the Wham! mega-ballad that essentially marked Michael's solo debut doubles down on the song's already considerable drama, conjuring up a veritable typhoon of wailing guitars and guilty tears. Glorious but totally humorless — not counting that amusing (but totally inappropriate) video-game visual — it was pretty clear the genre's dancing days were all but up. — A.U.
6. A Perfect Circle, "Imagine" (John Lennon cover, eMOTIVe, 2004)
For degree-of-difficulty covers on this list, Perfect Circle's "Imagine" easily ranks the highest — no small feat to take a mawkishly sentimental utopian ballad and twist it into a post-apocalyptic death march without lapsing into Offspring-ian corniness. It was a refreshingly thoughtful, Year-Zero sort of take on a seemingly uncoverable song: No Elvis, Beatles, or solo John Lennon in 2004. — A.U.
5. Orgy, "Blue Monday" (New Order cover, Candyass, 1998)
https://youtube.com/watch?v=MAt9QTmVc7Q
For a song originally written to require as little actual band involvement as humanly possible, Orgy certainly seemed to enjoy sinking their teeth into "Blue Monday": The song absolutely exploded onto late-'90s rock radio and TRL, with a disco-metal assault that located the sonic middle ground between the respective finger-pointing furies of Jonathan Davis and Trent Reznor. It may have set the unfortunate precedent for a lot of SHOUT THE CHORUS SO IT SOUNDS MORE EVIL synth-pop butcher jobs (most at the hands of Marilyn Manson) but the first time, the excitement was legitimate. As middle-schoolers in the late-'90s, we all had to come to the realization that the original was still way better at our own rates. — A.U.
4. Limp Bizkit, "Faith" (George Michael cover, Three Dollar Bill Yall$, 1997)
This song's the reason this list exists. Many of the renditions here are surprisingly faithful, thoughtful, personalized valentines from bands reaching across the aisle to bridge an understanding from one generation's misfits to another. That's not this. "Faith" was Fred Durst showing the world (on his first-ever TRL hit) what an asshole he can be, before anyone else could call him one. He whines the verses, mocking either one of pop's most automatic melodies or his own conflicted need to harness them. And then he flat-out pukes the chorus up. DJ Lethal gives the song an unholy turntable solo as all '80s source materials deserve. Durst all but destroyed the house of rock'n'roll by Woodstock '99, sure. But this was the first brick through the window. — D.W.
3. System of a Down, "The Metro" (Berlin cover, Not Another Teen Movie OST, 2000)
System of a Down's fearlessness is well-represented by their own albums holding strong on contemporary best-of lists — and in the context of, say, Taproot extracting Billy Ocean from amber, tackling a mildly obscure new-wave song by Berlin isn't that bold in itself. But System truly make it one of their own songs, with a ska-inflected second verse and a "Hava Nagila"-worthy breakdown just like their self-penned tunes you'd mistake it for easily. The double-time chorus is far less heavy and jokey than those though; it's almost pop-punk. People love System, and they're deservedly praised for doing what they want. It's to the credit of covers like this that people really believed they would reinterpret a Legend of Zelda theme. — D.W.
2. Alien Ant Farm, "Smooth Criminal" (Michael Jackson cover, ANThology, 2001)
Alien Ant Farm weren't quite metal, but they sure didn't do a good job of letting the world know. Singer Dryden Mitchell's love of bouncy pop was no secret of course, but his Papa Roach allegiance, mastery of his peers' blocky crunch, and sideways genre ties (think a jokier, lower-stakes Faith No More) functioned as cement around his songs' feet. Either way, they functionally exemplify the trials and tribulations of the nu-metal cover industry, breaking with a Michael Jackson cover that managed the impossible, only-Weird–Al-has-ever-done-it-otherwise feat of honoring Jackson's legacy with an incredible video that's also deeply goofy. Nevertheless, they got their own classic clip out of it, and a cover that many people reasonably prefer to Jackson's original, this author included. That is, they got away with the unthinkable: an inarguable nu-metal victory that brought a seven-string Ibanez to a pop fight. — D.W.
1. Deftones feat. Jonah Matranga, "No Ordinary Love" (Sade cover, B-Sides & Rarities, 2005)
Really, the question for this list wasn't which cover was going to end up at No. 1, but which Deftones cover would — in addition to being the best overall band of the nu-metal era, they were easily the best song interpreters. Cocteau, Duran, Depeche, and Cure renditions all could have had a case, but it's their version of Sade's "No Ordinary Love" that demonstrates why the band was so special at this, and why news of them touching on "Hotline Bling" at a mid-'10s concert is still met with more heart palpitations than eye rolls.
Not only does the band find unexpected kinship with the '90s quiet-storm ballad — the dense, windswept atmospherics of Sade's version aren't all that far removed from White Pony's "Teenager," for instance — they manage to add their own sonic intensity to the proceedings with some subtle guitar buzzes and vocal cracks, without disrupting the delicacy of the original. Singer Chino Moreno's croon is laced with narcotic danger, but not so much that he changes the meaning of Sade's original promises — just finding new currents that were always lying underneath. It's a long way from "I know not everybody's got a body like me," but it shows what the genre's permanent pop fascination was capable of producing at its least snotty and most extraordinary. — A.U.