20. P.O.D., "Bullet the Blue Sky" (U2 cover, The Fundamental Elements of Southdown, 1999)
Turns out that U2 were more Ddisturbed than we ever would've guessed — Adam Clayton's prowling bass line, Bono's hundred-dollar-bill-y'all ravings, the Edge's guitar shrapnel, and Larry Mullen Jr.'s napalm-in-the-morning drums here inspired not one, but two pretty decent alt-metal covers. — A.U.
19. Coal Chamber feat. Ozzy Osbourne, "Shock the Monkey" (Peter Gabriel cover, Chamber Music, 1999)
Satan knows that Coal Chamber weren't exactly masters of subtlety, as most of their choruses circa 1999's Chamber Music (!!) were just a song's title growled to infinitum. Thus, Peter Gabriel gave them a mouthful of words to play with, and that legit-pretty, ethereal synth (guitar?) for the choking distortion to bang against was all the Chamber's doing. As was the decision to bring Ozzy in, reportedly because of his similar voice to Gabriel's — uh, sure. — D.W.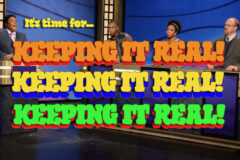 18. Mudvayne, "King of Pain" (The Police cover, By the People, for the People, 2007)
The painted-up Mudvayne have a reputation as sort-of formalists, so it at least makes sense that the Police's Synchronicity crown jewel gets reinterpreted here with the utmost respect to the high-threadcount melodic contours of the original — check out the 'Vayne's tuneful bass run around the three-minute mark. And lord knows the original's sentiment was tailor-made for anguished metal. — D.W.
17. KoRn, "Love My Way" (The Psychedelic Furs cover, Korn Kovers, 2005)
Never officially released, this version of Psychedelic Furs' shadowy new-wave classic would've led the too-perfectly titled Korn Kovers komp that never came to fruition. If they were all as faithful and playful as this romp, it would've been worth at least a cursory listen or two. — A.U.
16. The Blank Theory, "Sour Times" (Portishead cover, Beyond the Calm of the Corridor, 2002)
Oh, you thought Beth Gibbons' destroyed moan of "Nobody loves me" was going to remain in the realm of sophisticated, delicate trip-hop? Oh, you thought something was sacred in rock'n'roll? Thing is, these guys replicate Portishead, even on that bluesy bridge, without injuring a note — murdering Gibbons' murmured lowlight from the PNYC live album in the process. — D.W.
15. Papa Roach, "Gouge Away" (Pixies cover, Lovehatetragedy, 2002)
If nu-metal had a high-school yearbook, "Gouge away / You can gouge away" would undoubtedly be the default quote. — A.U.
14. Rage Against the Machine, "Renegades of Funk" (Afrika Bambaataa cover, Renegades, 1999)
The only band on this list whose seriousness was legitimate enough to deserve to be pissed off at their inclusion among these ranks. Nevertheless, their air-raid funk rarely was as loose-limbed as it was on this rework from their Renegades cover album, a treasured opportunity to hear Zack de la Rocha shout, "Dance, sucka, DANCE!" without having to wonder how that might actually be a metaphor for the Nicaraguan Revolution. — A.U.
13. Disturbed, "Land of Confusion" (Genesis cover, Ten Thousand Fists, 2006)
Yep, a decade before Art & Paul brought them to the precipice of the Top 40 for the first time, Disturbed were threatening the pop charts with this version of Genesis' cold-war plea for understanding. They also had an okay go at Tears for Fears' "Shout," but their "Land" gets the edge because of the "UGH! UGH!" exhortations after the title phrase — the success of Disturbed's songs might've been more reliant on their non-verbal grunts than any major artist since Michael Jackson. — A.U.
12. Deftones, "If Only Tonight We Could Sleep" (The Cure cover, B-Sides & Rarities, 2005)
For their tribute performance on the Cure episode of MTV Icon, Deftones selected this Kiss Me, Kiss Me, Kiss Me deep cut, its tortured wails and alluring/threatening guitar webs making it a head-smackingly inspired choice for alt-metal's most accomplished moaners. Fans hearing it for the first time on Deftones' B-Sides and Rarities comp would be excused for not even realizing it was a cover. — A.U.
11. Sevendust, "Inner City Blues" (Marvin Gaye cover, Best Of (Chapter One 1997-2004), 2005)
A surprisingly raw and inspired rendition of Marvin's What's Going On classic, and a rare moment of nu-metal aggression being put toward a song of protest against something greater than ex-girlfriends and divorced parents. Such covers were frequent inclusions as extras on Best Of collections of their era; this was one of the few renditions that merited such a distinction. — A.U.