30. Lostprophets, "Need You Tonight" (INXS cover, "The Fake Sound of Progress" single, 2002)
One of the friskier covers by one of the more pop-literate nu-metal acts. Would likely be higher if it was possible to listen to the genre's truest real-life monster sing "There's something about you, girl, that makes me sweat" without vomiting. — A.U.
29. Tantric, "The Chain" (Fleetwood Mac cover, After We Go, 2004)
As open a slam-dunk for the sludge-metal era as "Gold Dust Woman" was for the Alternative Nation a decade earlier. Tantric chose the song to cover after randomly picking the first song they heard on the radio; that their rendition was still chosen as a single shows just how reliant some of these dudes were on the lifeblood of pop history to maintain any kind of vitality. — A.U.
28. Mindless Self Indulgence, "Bring the Pain" (Method Man cover, Tight, 1999)
https://youtube.com/watch?v=7GKMvDtZBj4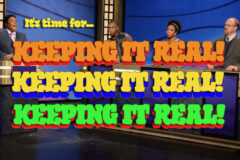 Mindless Self Indulgence thrived on the sidelines of nu-metal, queering it by trolling homophobes and adding a level of technology that understood hip-hop production and drum'n'bass in a way that few non-Linkin Park entities of the day can claim. So it makes sense that they'd take on Method Man's deep-rolling 1994 classic with faithfully rhymed sincerity, honoring their hero with trademarked warped shredding. — D.W.
27. Rammstein, "Stripped" (Depeche Mode cover, For the Masses Tribute Album, 1998)
From 1998's had-its-moments Depeche Mode tribute comp, Rammstein's "Stripped" is most notable for gut-wrenched vocalist Till Lindemann making Depeche Mode's anthem of emotional directness and personal honesty into muzak for demonic sex dungeons. To be fair, though, demonic sex dungeons are pretty Depeche Mode, too. — A.U.
26. KoRn, "Word Up" (Cameo cover, Greatest Hits, Vol. 1, 2004)
Funky, but not as funky as Snoop Dogg's cameo in the "Twisted Transistor" video. — A.U.
25. Taproot, "Get Out of My Dreams (Get Into My Car)" (Billy Ocean cover, …Something More Than Nothing, 1998)
https://youtube.com/watch?v=MVzFffbHrpY
Taproot's improbable Billy Ocean deconstruction has all the basement dust and flotsam of a Teen Suicide interstitial, trying on a different approach with each verse. First it's easy, Ween-phased funk, then they try to work in their atonal crunch, then they try to blend the two. Welcome proof that some of these bands were having fun applying their style to nostalgic faves, rather than just taking the easiest route for a dissonant band to score a fluke hit. — D.W.
24. Flyleaf, "Something I Can Never Have" (Nine Inch Nails cover, Underworld: Evolution OST, 2006)
https://youtube.com/watch?v=fEVOVN24R08
Flyleaf push the emphasis of Trent Reznor's first-ever power ballad towards the "power" side, turning it into the "That's What Friends Are For" for Werewolf Bar Mitzvahs. — A.U.
23. Saliva, "Message of Love" (The Pretenders cover, Not Another Teen Movie OST, 2001)
https://youtube.com/watch?v=kUNxQM5IeYY
One of the least-predictable covers of the nu-metal era was Saliva taking on this Pretenders II gem for the new-wave-revisited Not Another Teen Movie soundtrack. The song's litheness is a similarly pleasant surprise, and even Chrissie herself probably had to chuckle at least once at Josey Scott's "LIKE BRIGITTE BAR-DOTTT!!" yawp. — A.U.
22. System of a Down & Wu-Tang Clan, "Shame" (Wu-Tang Clan cover, Loud Rocks, 2000)
Either a brilliant idea with terrible execution or a terrible idea with brilliant execution. Utterly (and understandably) singular, in any event. — A.U.
21. Nonpoint, "Evil Ways" (Santana cover, Development Special Edition, 2002)
Nonpoint might've been also-rans, but they stood out from the sludge with slightly wittier tunes than the pack ("What a Day") and the surprisingly sexy cadence of frontman Elias Soriano. They also do the best version of "Evil Ways" you've ever heard in your life, recasting Santana's cautionary love lament as bruising, candy-corned punk. — D.W.