For October's iteration of SPIN's Five Artists to Watch series, there's a U.K. singer-songwriter who's refurnished her careers in the embers of Nashville's fast-burning country scene, a Grimes-cosign set to release her first album via Claire Boucher's record label, and more.
Long Beard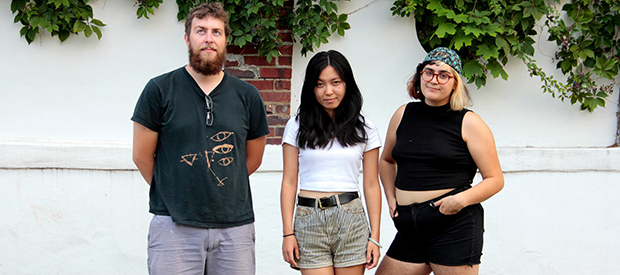 Who: Emerging from New Brunswick's DIY scene, Leslie Bear — under the name Long Beard with her bandmates — evokes imagery of quiet and intimate summer night rendezvous. Claiming that 2015 is the "the year of higher quality," she leaves behind the tape hiss of her previous self-released bedroom EPs and takes on a brighter, more refined sound on her upcoming album, Sleepwalker, due this month by Team Love Records.
Sounds Like: The flickering of weak, golden candlelight cast during a power outage.
Where to Start: Bear's delicate and tenuous voice soothes on "Porch," a song she first released on a split EP with Tom Christie of Quarterbacks and Fraternal Twin. — MEILYN HUQ
Lucie Silvas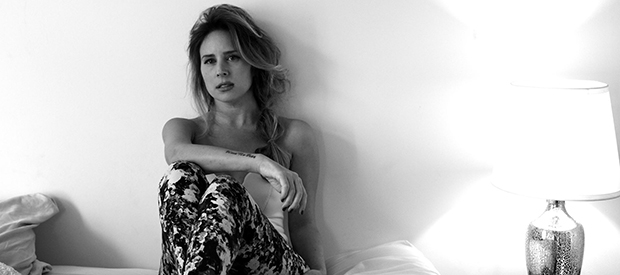 Who:
On her new album,
Letters to Ghosts
, Lucie Silvas is a woman reincarnated. After some U.K. adult-contemporary pop-chart success in the mid-2000s, Silvas left her major-label deal behind and moved to Nashville, taking her time to write and breathe life into new material. Nine years later, she's back with a collection of gritty pop, grounded in acoustic guitars and pulsating drums. With her raspy voice, the 38-year-old evokes both blues and folk, growling on songs like the heart-rendered "Roots" and the sparse "Villain."
Sounds Like: Janis Joplin with a mandolin.
Where to Start: The stomping, soulful title track from Letters to Ghosts. — NATHAN DILLER
Mal Blum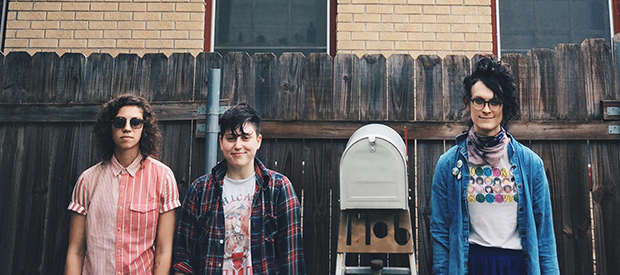 Who: A bedroom-punk band from New York City, who — given their verge-of-tears verses — sounds like they'd be more comfortable hiding underneath a stairwell in upstate New York. Signed to Don Giovanni Records, Mal Blum's about to release their fifth studio album, You Look a Lot Like Me, which comes produced by label stalwart Marissa Paternoster of Screaming Females and mixed by Philly DIY king Kyle Gilbride (Waxahatchee, Swearin', Upset).
Sounds Like: Expect immediate vocal comparisons to indie-folk queen Kimya Dawson. But unlike the former Moldy Peach's twee-leaning, sing-songy solo work, Mal Blum's curling alto syllables are accompanied by deep-toned guitars in the key of three-chord melancholics the Weakerthans, while the bass-brimming single "Better Go" is a folkier cousin of Green Day's hit single "When I Come Around."
Where to Start: The standout, string-swelled 2013 single "Side I'm On." — RACHEL BRODSKY
Nicole Dollanganger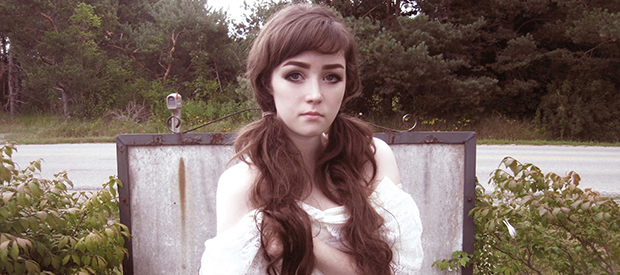 Who: Dollanganger is the first signee to Grimes' artist-cooperative (don't call it a record label), Eerie Organization, after the Visions singer fell in love with her work upon hearing the SoundCloud demos that made her a minor Internet sensation. (Says Boucher: "It blew up my brain so hard that I literally started Eerie to f–king put it out because it's a crime against humanity for this music not to be heard.") That music shows up on Dollanganger's debut LP Natural Born Losers (October 9 on iTunes) as a collection of ghostly, violent torch songs that are as insidious as they are inscrutable.
Sounds Like: Johnny Jewel producing the bar singer from True Detective season 2.
Where to Start: "You're So Cool," half fatalistic love song and half male ego-smack, gorgeous and devastating in its entirety. — ANDREW UNTERBERGER
Spencer Radcliffe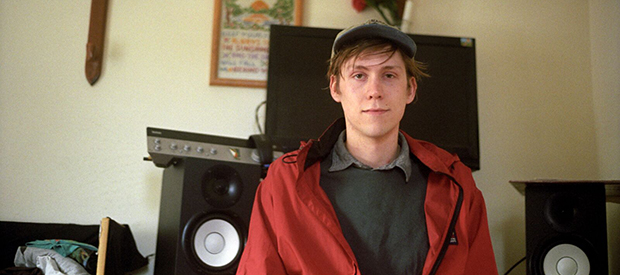 Who: A reformed abstractionist who makes sparklingly clear guitar pop under his own name, Chicago resident Spencer Radcliffe used to traffic in dripping ambient compositions as Blithe Field; but as he's picked up a guitar and started issuing solo recordings, he's slowly crystallized his approach to shaggy-dog indie rock to a fine enough point that would make Doug Martsch (or maybe even Seurat) proud. His Run For Cover debut Looking In is as cold and direct as a shard of ice straight to the heart — but there's still room for a freeform saxophone line or two.
Sounds Like: The foggy, narcotized intersection between Built to Spill and Bedhead.
Where to Start: Looking In is out this week, but the acoustic addict's lament "Brown Horse" (from a split of the same name with R.L. Kelly) was his first spark of real brilliance. — COLIN JOYCE