Yesterday, Macklemore & Ryan Lewis released their first brand-new music in years: "Growing Up (Sloane's Song)," an ode to the rapper born Ben Haggerty's two-month-old daughter, laid over low-slung guitar, warm, Sunday morning piano and an "Impeach the President"-type drum stroll. It is a very nice and sweet song that will change precisely zero people's opinions about the hip-hop duo. "Growing Up" traffics in the same kind of sepia-toned, heartstring-tugging balladry as "Same Love," the most divisive, love-it-or-thinkpiece-it single from their breakthrough LP, 2012's The Heist. It's unlikely to change the conversation about them much, a switch-up the twosome probably would be very grateful for, considering what we were talking about the last time we heard from Lewis and Haggerty.
But more than anything, "Growing Up" is a palate cleanser, a way to gently re-introduce the pair to the public consciousness via a subject matter that could not possibly be considered problematic by anyone. It's not billed as the lead single from their still-untitled, still-unscheduled Heist follow-up; for all we know, it won't even be on the final track list. That means there's still ample opportunity for Macklemore & Ryan Lewis to go in any number of directions with their next album, to explore new territory, or at least approach the old territory in new ways — anything to remind the public of their more endearing qualities, while submerging those traits that became gradually intolerable with the group's ridiculous over-exposure in 2013.
We have some ideas.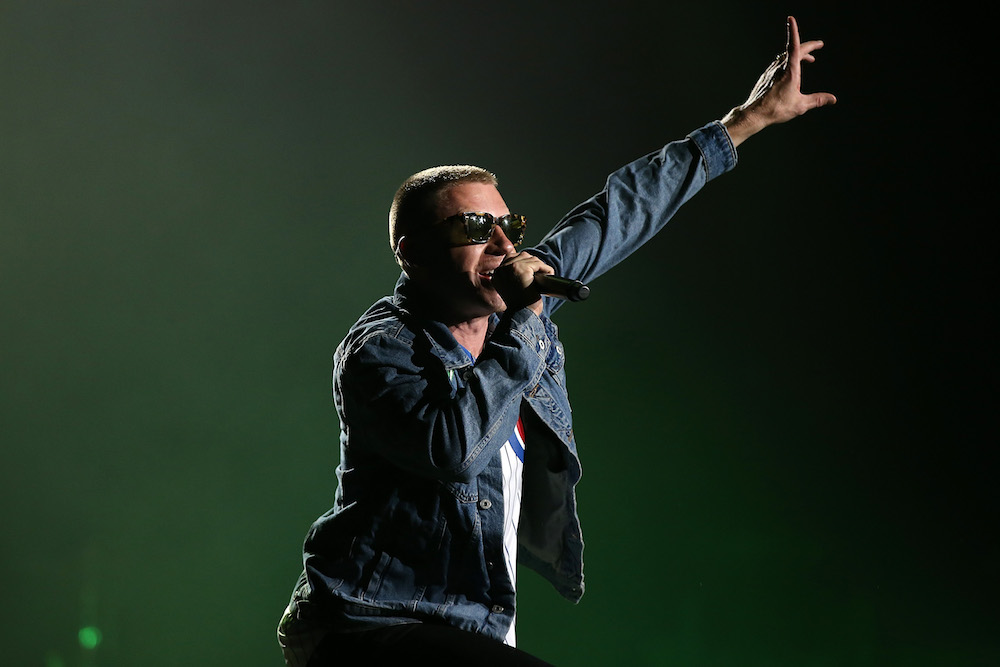 The Free Mixtape Over Old-School Beats
What: A surprise SoundCloud release with no promotion whatsoever, just Ben and Ryan fooling around over some classic '90s beats. (Or new ones, if they're up to it; they could probably make "See You Again" their own with minimal effort.) Even better if they can get an up-and-coming MC — maybe a Seattle local, if they're still plugged into the underground there — to be a recurring guest or outright co-star, one whose hunger Macklemore can feed off a little.
Why: Lil B and Chance the Rapper proved it again yesterday, but it's not like it's a secret: Everyone loves free mixtapes. Especially unexpected, low-stakes ones that just sound like a couple of dudes having fun while leaving heavier musical and lyrical concerns for another day. Macklemore & Ryan Lewis could use a couple rounds of featherweight sparring before getting back in the ring for real. (They've done the jacked-beats mixtape before, by the way: 2009's post-millennial alt-rock grabbag The Vs. EP.)
Could It Happen?: Sadly, the time for this may have already passed — the optimal moment for this would've been earlier this year or late last. (Before the big-hype Complex profile, anyway.) They might compromise by just sneak-releasing their proper LP — which they'd be smart to do, for the sake of those still reeling from what felt like a 30-month-long Heist rollout. —A.U.
The Concept Album
What: Inspired by his love for Kendrick Lamar, particularly To Pimp a Butterfly (and a little bit of his own hardheaded ambition), Macklemore doubles down on his political streak, crafting an hour-long saga about say, the Ferguson tragedy, including plenty of credible guest rappers while still managing to position himself as the guiding force in the narrative.
Why: Having exhibited hallmarks of a messianic complex before, he could pull something like this in earnest, and judging by his own past experience of balancing perspective on tracks like "White Privilege," it might actually be pretty OK. It would still earn him little if any respect, and earn some of his guests (maybe Erykah Badu? Azealia Banks?) some serious side-eye from their usual fan base, but it would be a noble effort just the same.
Could It Happen?: You saw his Grammy performance featuring multiple gay weddings right? This guy is not afraid of Rap Twitter at all. —DAN WEISS
The Check Your Head
What: A transition to mostly live instrumentation, a general across-the-board relaxation of delivery, and a stretch into funky new genres and sounds. Ryan Lewis turns from DJ to band leader, Macklemore straps on a six-string and (re-)learns how to play the blues.
Why: If this is going to be Macklemore & Ryan Lewis' mature album, it would be nice if it could at least be a looser, more expansive form of musical and artistic growth, rather than just a too-serious collection of dolorous piano twinkles over anonymous boom-bap shuffles. Couldn't say if the duo have the experience or interest in being Live Musicians, but it'd be a compelling experiment to find out.
Could It Happen?: Possibly, though perhaps Mac Miller's similarly meditative and amorphous (but producer-driven) Watching Movies With the Sound Off is a more realistic aim anyway. —A.U.
The Macklemore & Ryan Lewis Presents…
What: The time-honored posse album, ceding the floor to previous guest stars Wanz, Ray Dalton, and Mary Lambert, as well as some thus-unknown new faces, for their own moments in the sun. Macklemore can drop guest verses hither and yon and generally play host, a la Chance on Surf.
Why: Having subjugated a substantial part of The Heist's success to the men and women singing their hooks, the name-brand stars get out of the way and craft hits to give their crew the full spotlight. Their turn, so to speak.
Could It Happen?: The time might've passed; Mary Lambert's already capitalized on an adult-contempo audience of her own and likely doesn't need 'em. But let's revisit the topic in five years (and a couple solo deals later) to see if they're all looking to each other for a reunion tour. —D.W.
The Nonstop Frat Party Jam
What: Lover of "Brass Monkey"-style horn hooks that he is, Macklemore's true sellout album could be a gleeful mishmash of early Beasties and LMFAO; a retro jam featuring Megan Trainor here, an Auto-Tuned EDM bid there.
Why: Our humble host and his maximalist producer could indulge the club-anthem tendencies of "Can't Hold Us," his least-derided hit, without the self-seriousness or self-consciousness that undercuts the introspective stuff. Which admittedly made him famous but you've seen his hair right? If he was merely an Atmosphere clone he wouldn't be multiplatinum; dude was born to party.
Could It Happen?: Maybe one album from now; if "Growing Up (Sloane's Song" is any indication, he'll need some levity on his third major release to balance out the poignancy. Plus, let's see how the follow-up sells. He might need a "Ms. New Booty" quick. —D.W.
The Space Jam 2 Soundtrack
What: If you're .1% tuned into Basketball Twitter, you're probably aware of the long-rumored sequel to Space Jam supposedly in the works, likely featuring newly minted thespian LeBron James. Given what a shadow the original 6x-platinum-selling soundtrack cast, the producers will certainly need to go big with the production of the follow-up's OST — perhaps with two of the biggest crossover names in hip-hop as creators and/or curators.
Why: The pieces (mostly) line up: Macklemore and Ryan Lewis were both in their early teens when the original Space Jam was released in '96 and no doubt grew up on the R. Kelly and Quad City DJ's jams contained there-in. There's also established precedent for the duo having soundtracked hoops events, with "Can't Hold Us" having been used as ESPN's College Gameday theme, and "Wings" serving, somewhat controversially, as the official song of NBA All-Star Weekend some years back. And if you want to worm your way into the hearts of hoops-loving 'heads, associating yourself with the Space Jam franchise is a pretty good way to start: saying anything negative about the original movie among NBA fans of a certain age is tantamount to claiming Drexler was better than Jordan.
Could It Happen: It's, uh, something of a long shot. But man, opportunities for this kind of pop-culture immortality only come around so many times in a lifetime. Think about it, guys? —A.U.