Morrissey took a break from protecting animals to steal from one of his fans. According to a post on the Morrissey fan site morrissey-solo.com by a user with the Twitter handle @MorrisseyGang, Moz is using his artwork without permission on some of his tour T-shirts. The poster explained that he had made an image of a naked Morrissey covering the queen's mouth, and that someone from the merch company Merchandising For Life contacted him asking if the singer could use the image and how much it would cost. "I told him that I spent a long time on it and that I had put my heart and soul into that photo, just like I do my other work," @MorrisseyGang explained in his post, "and that I would be willing to let them use it, but to give me an offer." But he never heard back. Then this happened: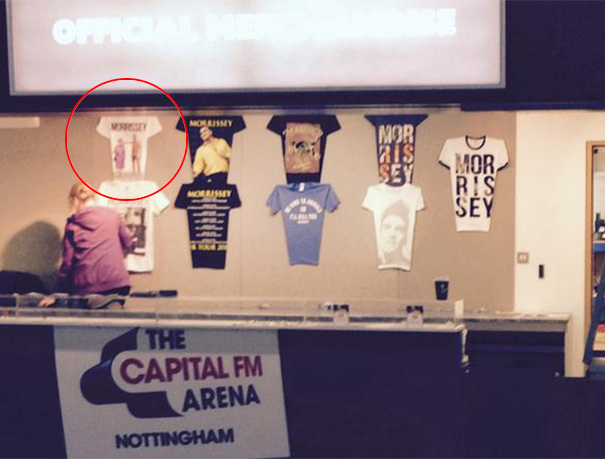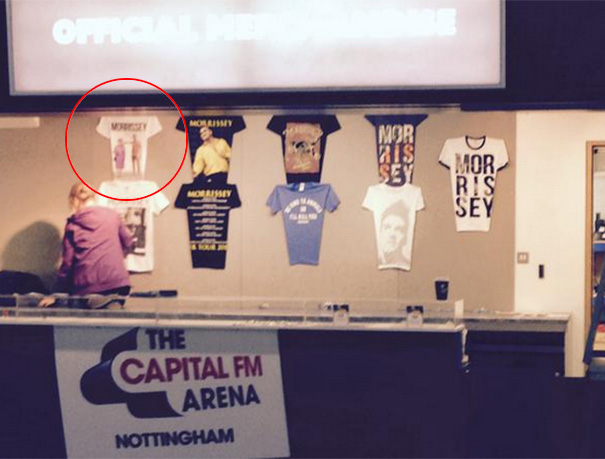 Despite never getting paid or giving explicit permission to use his art, T-shirts with @MorrisseyGang's art were spotted at Moz's merch tables. The above shot is from a show in Nottingham, England. "Part of me is happy that its out there this way, but another part is angry that they reach out to me in the beginning for my idea," the artist said. "I respond, and then they steal it." Here, for reference, is @MorrisseyGang's original art: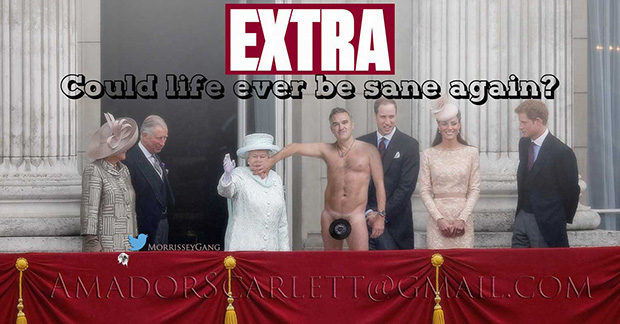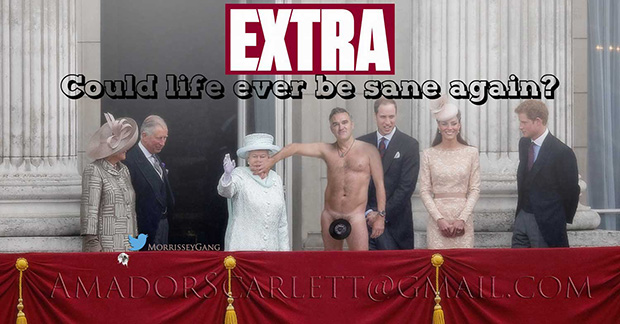 While @MorrisseyGang made this photocollage, he does not hold the rights to the photos involved, and therefore probably doesn't have any legal recourse. Still, the art on the shirt is a pretty clear rip-off, which isn't exactly a classy move from Moz (or at least, his merch people). This isn't even the first time this has happened — the singer also used NME photographer Derek Ridgers' photo of a pair of skinheads as the main image for a 1992 without permission. Maybe next time, ask — and then actually obtain — permission?