The biggest news in sports today is, of course, that LeBron James will be headed back to his hometown team, the Cleveland Cavaliers. But the day would not be complete if music's biggest sports fan, Drake, didn't weigh in on the decision.
The verdict? The lint-rolling courtside rapper/singer is so excited he consider purchasing an extra home in the Forest City (yeah, that's Cleveland's nickname). On a conference call to promote his upcoming EPSYS hosting role next week, via Complex, the diehard Toronto Raptors and Kentucky Wildcats fan said, "I definitely have to look into some real estate in Cleveland and spend some months of the year out there."
Drake also responded to accusations of being a bandwagon fan: "Despite what everyone on the Internet thinks, I do not team jump. In the past I've always supported the player and not the institution — unless we're talking about the Kentucky Wildcats and the Toronto Raptors; I will never stray from them. But whether it comes to soccer or football or basketball, I have a lot of friends that play for a lot of teams… I'm a supportive friend."
Drake also pointed out that there are now three players from Toronto on the Cavs, plus Johnny "Football" Manziel on the Browns "who is part of our family and our brother… Like I said, my teams will always forever be who they are but I will support the group who has shifted to Cleveland," he said.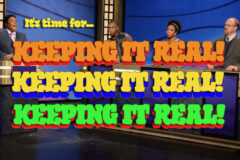 Drizzy knows how to show his love for a city, too. Last month he threw a weekend's worth of events in his adopted hometown, calling it Houston Appreciation Weekend. Maybe something similar in Cleveland next year? He's missing the city on his upcoming tour with Lil Wayne, so he definitely owes them something special.