"This is an incredible opportunity for me to combine two of my biggest passions — sports and performing." Thus spoke Drake, after announcing via Twitter that he's hosting ESPN's ESPY Awards, which is sort of like the Grammys, but for sports.
Usually, those types of promotive quips would be marked as spam, but Drake's serious — he really does care about sports. The Nothing Was the Same MC is the Global Ambassador (actual title) for the Toronto Raptors. As part of the team's executive committee, Drizzy has sworn to protect and promote the Raptors' image as he travels across the world. So, in case you haven't heard, he's a pretty big deal.
And he's in good company, too. In past years, hosting duties for the ESPYs have fallen on Mad Men star Jon Hamm and comedian Rob Riggle. Seeing that 2013 was a stellar year for Drake, this is commercial gold for the ESPYs marketing team.
"Drake is an unbelievably talented entertainer who truly has a passion for sports," Connor Schell, the ESPN VP in charge of the ESPYs, said in a statement. "We are thrilled to have him to host this year's show." Applause for when sports and music go hand-in-hand.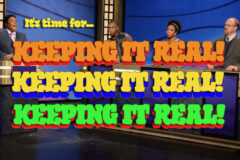 The ESPY Awards will broadcast live from the Nokia Theater in Los Angeles on July 16.