Glasser, Shape Remixes (True Panther)
Funny the difference six months can make. Glasser's Interiors didn't really stick with me when it was released back in October of last year, but returning to it now, it makes more sense; the idiosyncratic electronic production, soaked in ECM-caliber atmosphere, is merely the foil for that voice. And that voice is also the glue that holds together the five divergent remixes to be released on April 8. It's a set that brings to mind Björk's remixes from the early '90s, which proposed a sort of three-way tug of war between singer, remixer, and the dominant club-music tropes of the day. Deetron's, unsurprisingly, is a big ol' cathedral of a tech-house anthem, epic as is his wont, that shatters Glasser's melody and pieces it together like a stained glass window. Lee Bannon throws in rough-and-ready breakbeats to dirty up the vibe, and Hyetal goes for a sort of bass-music-meets-shoegaze hybrid, as though no single style were quite enough to contain all that billowing emotion. Kowton takes an almost architectural approach, extending steely struts and taut cables that mirror Glasser's long airborne arc. But the most striking rework of all of them comes from grime minimalist Visionist, who submits to her Siren song so fully that he leaves out the drums entirely. Instead, he slices up her syllables, feeds them into his sampling keyboard, and dials up the delay until it all sounds like a funhouse hall of mirrors designed by Frank Gehry, with nary a hard edge in sight.
//www.youtube.com/embed/cAJqN2dayMM
Factory Floor, How You Say Remixes (DFA)
Despite the almost total absence of vocals in Factory Floor's music — or vocals that signify as vocals, anyway — remixing the London band is a little bit like remixing Glasser. Their no-frills structures are so overwhelmingly self-contained, there are only two choices: Minor remodeling, or total tear-down. Helena Hauff, Gunnar Haslam, and Bookworms all take the first approach, rearranging the metallic clang and nervous-robot chug of "How You Say" into three complementary and equally technoid takes, tapping twangy circus psychosis, hovercraft power-gliding, and crickets in a thunderstorm, respectively. Daniel Avery and Invisible Conga People, on the other hand, opt to rebuild from the ground up. Despite the fact that Avery's recent album had plenty in common with Factory Floor's own brushed-metal sound, here he delivers a pneumatic version of deep techno that recalls golden-era Kompakt anthems by Superpitcher and the MFA, until he gets swept up in a MBV whirlwind at the end. But the biggest treat of all comes from the maddeningly unprolific Invisible Conga People, who turn the song into a sparse-but-sweet, 100-BPM number that's a little bit Krautrock, a little bit Raster-Noton, and tailor-made for dancing cheek-to-cheek.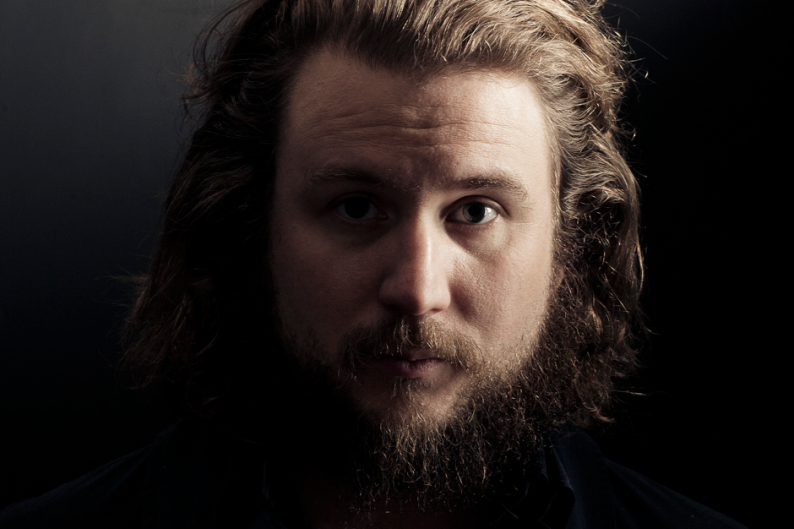 Niagara, Mix for the Astral Plane
Lisbon's Príncipe label has been widely recognized for the Afro-Portuguese innovations of artists like DJ Marfox, Nigga Fox, and the Piquenos DJs do Guetto and Blacksea Não Maya crews, but there's another side to the imprint: The chunky, squelchy, slightly quizzical techno and acid house of Photonz and Niagara. Niagara's Ouro Este EP, from last year, trotted out tape-warped piano chords, oily analog synths, and cut-up disco samples in a way reminiscent of twisted traditionalists like Legowelt or the M>O>S label; now the trio gets even weirder on a 45-minute mixtape of all-original material for the Astral Plane. From an intro of Knife-like steel-drum synths and scabby drums, they progress through mooing cows, sullen square-wave bass bleats, shaken-filament wibble, and dub's kicked-amplifier spring reverb; along the way we get spindly Larry Heard bass arpeggios, dreamy New Age keyboards, down-pitched LinnDrum hits, and scads of déjà vu vocals — snippets of voices you know you've heard before but can't quite place. Despite their predilection for the lo-fi and lysergic, it's not nearly as dark as this type of broken-down machine music often is; instead, the chaos is permeated with an almost childlike sensibility, like a closet door opening to unleash a flood of rubber balls.
Pessoas Que Eu Conheço, Uma Carta de Amor Para SEGA (40% Foda/Maneirissimo)
Format aside — a CD-R packaged in a DVD case — the latest missive from Rio de Janeiro's 40% Foda/Maneirissimo collective is way less out there than seixlacK's recent Seu Lugar é o Cemitério EP, the record that pretty much singlehandedly introduced the Brazilian underground techno crew to the outside world. Where seixlacK's record was crusty as barnacles on agate, these four cuts from Pessoas Que Eu Conheço (Lucas de Paiva) is modeled after the velvety sound of early house at its most synthetically hyper-jazzy. They get plenty of mileage out of the format: "001" balances bright, optimistic chords with a squirrelly acid line and red-hot 909 hats, while the three remaining tracks go hard on DX chimes and oily pitch bend, sounding very Zanzibar-by-way-of-Future Times. It's a record to ensure perma-summer vibes, no matter which side of the equator you find yourself on. Or, as the label puts it (with a little linguistic secret sauce courtesy Google Translate): "In his EP, full of crumbs SEGA games, Lucas thinks that people know but are you sure you know music as a whole and SEGA, performing with little songs that start thinking that you could actually be a porcupine on a track but that only end up confirming you that Virtua Fighter is a libertarian epistemology of elevator music." Exactly.