A New York judge has ruled that Monster Energy was "reckless" and their claims "risible" in a copyright case involving several Beastie Boys classics and pioneering mash-up DJ Z-Trip. If all of that doesn't seem odd enough, consider this: the entire tossed-out complaint revolved around whether or not the word "Dope!" — in an email from Z-Trip to Monster — could function as some sort of license-giving, legally binding term. Really.
The background: Z-Trip, a.k.a. Zach Sciacca, was paid $15,000 to perform at an after-party for the energy drink empire's annual "Ruckus in the Rockies" Canadian snowboarding competition. Later on, Monster put together a recap clip and soundtracked it with a free-to-download megamix the DJ had made of Beasties songs to promote the group's 2011 album, Hot Sauce Committee Part Two. Monster's Nelson Phillips then emailed Z-Trip:
"Please have a look at the video from this past weekend and let me know if you approve."
To which, according to legal documents, Z-Trip responded, "Dope!"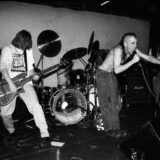 Then the video went up on YouTube not only including the mixed-in snippets of "So What'cha Want," "Sabotage," "Looking Down the Barrel of a Gun," and "Make Some Noise," but also the words "RIP MCA" at the end of the credits. The Beastie Boys' people jumped on this, had the video removed, and subsequently sued Monster (in August of 2012) for multiple counts of copyright infringement and unauthorized use of their name(s).
In October of last year, Monster responded by passing the buck to Z-Trip, not only alleging that "the disc jockey" authorized the use of the megamix but that Z-Trip had committed both breach of contract (via the presumably contractually binding word "Dope!") and fraud, by supposedly posing as someone who could issue a copyright license on behalf of the Beastie Boys using, again, the word "Dope!"
U.S. District Judge Paul A. Engelmayer wasn't having any of that. Like, really. This past August, Z-Trip moved to get the third-party complaint tossed out and as of Monday, November 4, it most definitely has been. The following is a pretty brutal smack-down. It's rare that we, at SPIN, would share this much un-edited legal writing, but this case warrants it. The Beasties' suit against Monster is ongoing, but Z-Trip is off the hook:
Even if an offer and acceptance of an exchange of promises constituting consideration could be found in Phillips' sparse communications with Z-Trip, no reasonable person could understand Z-Trip to have granted Monster the rights necessary here—to wit, a license on behalf of the Beastie Boys to use the underlying copyrighted material owned by the Beastie Boys, or, as Monster alternatively appears to posit, indemnification against a future suit by the Beastie Boys for violating such copyrights. The two men's communications could not remotely support such a conclusion.
It would take an heroic effort of explication to derive such a conclusion from their words and informal email exchanges. And to read Phillips's or Z-Trip's words to convey a contract to cede Monster such rights would flout common sense. Phillips, a former forestry and ski-industry worker with no evident legal expertise, never raised any such questions with Z-Trip, or reflected any awareness of the copyright interests that Monster would need to acquire or license to bring the promotional Video it contemplated into compliance with copyright law …
Monster's claim of fraud is risible …
Alternatively viewed, Monster's decision to delegate to Phillips alone the responsibility by which Monster was to acquire, for commercial exploitation, various intellectual rights presumptively belonging to an iconic band was reckless. On the record before the Court, Monster had no business entrusting such matters to Phillips. It is, in fact, quite unseemly for Monster, rather than taking responsibility for its own lack of care, to argue now that any liability it may have to the Beastie Boys in copyright was somehow a product of a fraud perpetrated by a disk jockey, Z-Trip.
Can we get an "oof" and "amen"? Yeah, I think we can.