Yesterday, Drake became the "global ambassador" of his hometown basketball team, the Toronto Raptors. With brand new album Nothing Was the Same freshly under his belt, October's Very Own should be over the moon right about now (or perhaps above the rim). Then again, in their 18 years of existence, the Raptors have made the playoffs just five times and advanced past the first round only once. The best player in franchise history — Chris Bosh, who incidentally looks like a raptor — has won back-to-back championships as a member of LeBron James' Miami Heat. Drake, if not the most famous current Torontonian then at least the most proud, will be charged with helping lead the Raptors into cultural relevancy.
This is got us thinking: What if every single NBA team had a rapper as global ambassador?
Atlanta Hawks: 2 Chainz
Chainz recently posted a photo of himself on Instagram wearing a full Hawks warm-up, so this one seems obvious.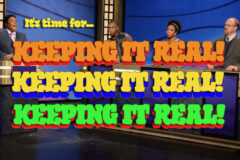 Boston Celtics: Sammy Adams
Only because it would be hilarious for the Celtics to be represented by the worst manifestation the city: a drunk frat boy.
Brooklyn Nets: Jay Z
Shocker, right? No one rapper has ever been as tied to a single basketball franchise, and though Jay recently sold his stake in the Nets he will still rep them on a pro bono basis.
Charlotte Bobcats: Petey Pablo
J. Cole is the most successful rapper from North Carolina, but there's little sense of the place in his music. So instead, the Dirty South's Petey Pablo, who knows a thing or two about motivational anthems.
Chicago Bulls: Kanye West
Shouted out Derrick Rose on his kingmaking Chief Keef remix.
//www.youtube.com/embed/QduzEROMh6E
Cleveland Cavaliers: Stalley
A relevant rapper from Cleveland who is also an active Cavs fan? (See above.) What more could one of the most depressing franchises in the NBA ask for?
Dallas Mavericks: Yung Nation
Yung Nation are only locally famous at the moment, but the Mavs are one of the oldest teams in the NBA and could use an infusion of fresh blood. Sorry, Dorrough.
Denver Nuggets: Wiz Khalifa
Denver has produced almost no rap of note in its entire history — so how about Wiz Khalifa? Wiz's breakthrough hit "Black and Yellow" rode the pride of Pittsburgh's color scheme, but the city has no pro basketball team. Denver, meanwhile, has legal weed, which is Wiz's number one interest anyway. So: Wiz Khalifa for the Nuggs (get it?). An idea so stupid that only a true pothead could love it.
Detroit Pistons: Danny Brown
Eminem would be the obvious choice, but for a franchise that hasn't made the playoffs since getting swept out of the first round in 2008, some new blood makes more sense.
Golden State Warriors: E-40
40 is the god of Bay Area rap and is still making amazing music well into the 20th year of his career. We have no idea if he even likes basketball but this one is written in stone.
We real out here u can buy a big ass crib for cheap ill throw u a few assist on hoes make your next move your best move G @DwightHoward

— IG:HOGGLIFE101 (@slimthugga) July 1, 2013
Houston Rockets: Slim Thug
Thugga actively recruited Dwight Howard on Twitter this summer, so he's basically already doing this job.
Indiana Pacers: Freddie Gibbs
Gibbs is from Gary, Indiana which is essentially a suburb of Chicago, so it makes sense that he's an avowed Bulls fan. (Dime interviewer: "Were you a Pacers fan coming up?" Gibbs: "Hell nah.") Nonetheless, Gibbs is Indiana's only current relevant rapper and thus will have to suck it up for the good of his state and rep the Pacers.
Los Angeles Clippers: Kendrick Lamar
It's doubtful that any rapper from Los Angeles is a Clippers fan, but the city's high-flying new kings deserve the rapper who has likewise assumed L.A.'s throne.
Los Angeles Lakers: Dr. Dre
Just like the rap world still expects Dre's forever-awaited third album Detox to drop as Dre sits around counting his millions, Lakers fans will always be expecting a championship as its owners do the same. Neither is happening anytime soon.
Memphis Grizzlies: Al Kapone
You've probably never heard of Al Kapone, but this past season the Grizzlies adopted Kapone's "Whoop That Trick" (which appeared in Hustle & Flow) as their unofficial theme song. There are many more famous Memphis rappers — like Yo Gotti or Juicy J, though the latter mostly spends his time in L.A. now — but the Grizz' latching onto a once-forgotten anthem by a local legend fits their "grit and grind" style perfectly.
//player.vimeo.com/video/68888357
Miami Heat: DJ Khaled
DJ Khaled isn't a rapper, obviously, but — as SPIN saw when we followed Rick Ross around for a weekend — no one is more evangelical about anything than DJ Khaled is about everything. He also loves the Heat — you'll frequently see him on TV sitting courtside next to Birdman, and after the Heat won their second championship in a row this year, Khaled made a video showing himself popping bottles alone in his living room set to "No New Friends." That he wasn't even at the game makes him the perfect Heat fan.
Milwaukee Bucks: Coo Coo Cal
There was once a semi-famous rapper from Milwaukee. He had a song called "My Projects." That is enough to qualify for this particular job.
Minnesota Timberwolves: Atmosphere
Atmosphere — rapper Slug and producer Ant — titled their second album God Loves Ugly, which is also the only explanation for the Timberwolves, a team that has advanced past the first round of the playoffs just once in its 24-year history
New Orleans Pelicans: Curren$y
No one knows who Lil Wayne roots for — it's possible that Lil Wayne doesn't know who Lil Wayne roots for. Lil Boosie — a Louisiana legend who could inspire the locals — is currently in prison and is from Baton Rouge anyway. So how about Curren$y, an actual Hornets/Pelicans fan that knows a lot about the game? Only downside: he might be a bit too stoned to lead a pep rally.
New York Knicks: P. Diddy
This one doesn't quite fit since Diddy stays winning and the Knicks have been sending their fans into spirals of depression for about an entire decade now. But basketball is still king in New York and Madison Square Garden is still its mecca, so the sport at the very least deserves a representative that's appropriately larger-than-life.
Oklahoma City Thunder: Kevin Durant
Kevin Durant plays for the Thunder, but he also raps: go listen to his (not bad!) song "Worried About Tomorrow." This makes him just about the most notable rapper in the history of Oklahoma City, a city that has been rather hostile to 2 Chainz and Lil Wayne as of late.
Orlando Magic: Plies
Plies is actually from Fort Myers, which is about a three-hour drive from Orlando. And though Orlando has an underrated rap scene we mostly want to see Plies — most recent single: "Fucking or What" — be a global ambassador for something. If it helps his cause: he already has a history of giving away gifts at Magic games.
https://youtube.com/watch?v=avXNgbH_e6g
Philadelphia 76ers: Meek Mill
Meek is the most important Philly rapper in a decade and has recorded a track and video with one-time Sixer Lou Williams, which you can watch above.
Phoenix Suns: DMX
The history of Phoenix rap bubbling up into the mainstream is essentially nonexistent, so how about DMX, who is maybe the only rapper to openly express love for Arizona?
Portland Trail Blazers: Macklemore
SORRY, BLAZERS FANS.
Sacramento Kings: Sage the Gemini
Currently burning up the Billboard charts with two viral hits ("Gas Pedal" and "Red Nose") and from Fairfield, California, which is close enough to Sacramento that Sage might actually root for the Kings instead of the Warriors.
San Antonio Spurs: Question
Texas rap has a very rich history, but it's mostly confined to Houston and Dallas. Question was once signed to a major label and years ago put out an awesome single with Gucci Mane called "That Boy Bad." He reps San Antonio in his Twitter handle and seems to have a workmanlike approach that would fit the Spurs.
Toronto Raptors: Drake (obviously)
Thank you, Drake, for inspiring this post.
Utah Jazz: Jewel
Jewel is the best rapper from Utah. Yes, that Jewel.
Washington Wizards: Wale
Wale once got into a fight with the Toronto Raptors' TV announcers because they said he wasn't as good of a rapper as Drake. Thanks for bringing this full circle, Wale.