Memphis rap legend Jordan "Juicy J" Houston is still drunk from last night, nursing a ginger ale alone in the bar at Morton's the Steakhouse in Burbank. It's 2 p.m., and his hangover is slowly expanding — the restaurant is dark as a crypt, but his $1,000 designer shades are not coming off. The most turnt-up man in America is trying to turn down.
His memory of the last 24 hours is riddled with question marks. The 38-year-old rapper, producer, Taylor Gang co-owner, and ratchet pied piper remembers playing a show at the Las Vegas House of Blues. There was an after-party at some club, but its name is a mystery. So is the hotel that housed it. He does recall two identical-twin DJs, who played Kanye West's "New Slaves" and set the place off. Oh, and at some point, he jumped atop the DJ booth and did his "Bombay Gin" dance.
"I was turnt up to the max, just going in: Shots! Gin! Champagne!" he says, pantomiming the alchemy with his empty hands. "Let's mix it up, let's go, mane!"
It's as quintessential a Juicy J story as you could imagine. He's barely off the plane, and he's already conducted a New York Times phone interview. ("Drunk as fuck.") The former Three 6 Mafia don just finished a sold-out 50-city tour, performing to crowds mostly born after he started rapping: Before Miley Cyrus taught ABC News the meaning of "twerk," she bounced like a Bourbon Street yo-yo at a Juicy J concert.
The formula hasn't changed much in 20 years. Three 6 Mafia's satanic verses and slasher-flick synths have been swapped for sleek strip-club stackanalias and collegiate-stoner bro-ha-ha lyrics. But essentially, it's the classic Juicy J bounce and hypnotic flow, Memphis redrum-rap updated from VHS to Blu-Ray. His third solo album, last week's Stay Trippy, ranks among the best of 2013; lead single "Bandz a Make Her Dance" has sold more than a million digital downloads and indirectly financed the college tuitions of hundreds of strippers. Rap-career arcs usually resemble a roller-coaster ride that breaks down before the artist wants it to end. Juicy J's mimics a system of terraces: gradual ascents, plateaus, and acres of grass.
In a few hours, he'll Tweet the news that he's offering a $50,000 college scholarship to "the best chick that can twerk." Right now, he's sliding into a red-leather booth and reflecting on the distance from North Memphis to Morton's. "You get older and things change," he says wistfully. "Back then, we was probably sitting in some restaurant in the hood. Now we in an upscale restaurant here… mafia-like. Some big-boy shit."
Lodged in the shadows of Warner Bros. Studios, the restaurant's patrons attempt to avoid spilling steak juice on their business-casual khakis. The Laozi of Trippy sports a designer white tee, mall-crisp retro Jordans, and a backwards snapback made of Italian leather. There are two gold-and/or-diamond cables sparkling around his neck that cost more than most documentary-film budgets. He's also wearing mesh leather shorts. Do you know how cool you have to be to pull off leather shorts when you're pushing 40? Tomorrow, he has to catch a plane for a spot date in Minneapolis. The next day, it's Oklahoma. After that, it's New York City. You say "yes" to vacations, Juicy J can't.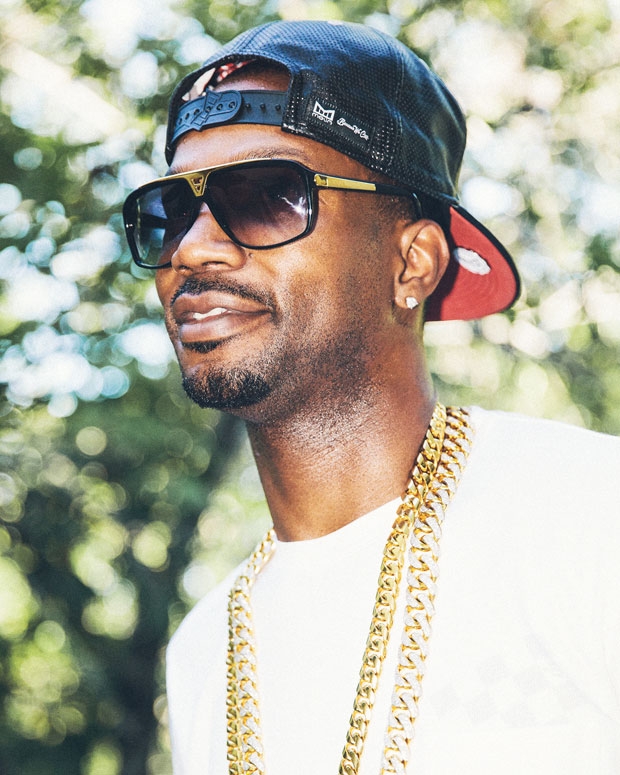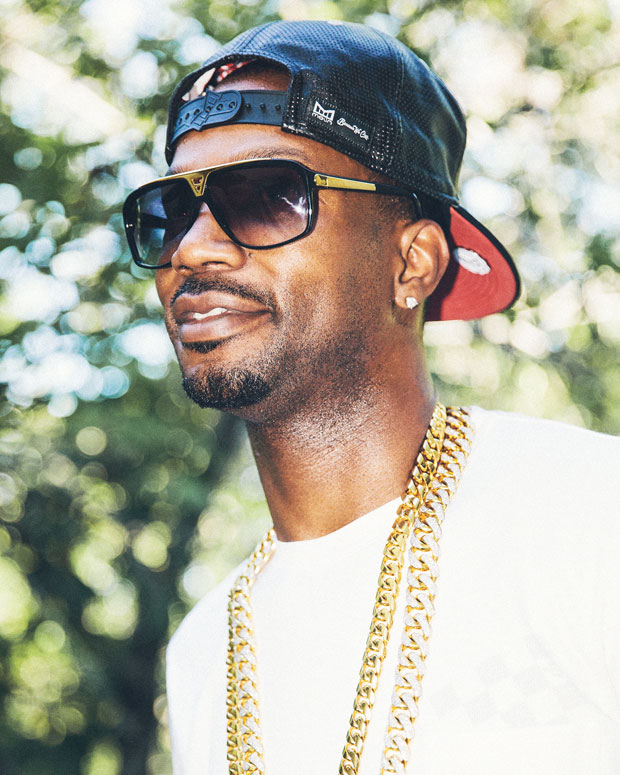 "It wasn't easy, and it's still not easy; I'm still grinding and doing songs every day: Christmas. New Years. Birthdays." He ticks off holidays like inconvenient chores, gladly ignored.
Juicy J talks about the grind the way Irish poets talked about "the Troubles," the way Walter White talks about cooking meth, the way Vladimir Putin poisons spies: It's both a begrudging inevitability and fuel for flights of inspiration. During Three 6 Mafia's original reign, starting in 1991, he rapped, co-produced, wrote incantatory hooks, helped manage the group, ran its Hypnotize Minds record label, and prepared the taxes for the accountants. He was a blend of RZA, Master P, and Colonel Tom Parker on Promethazine.
Their influence stabs across horrorcore, trap, crunk, "country rap," and Southern underground-mixtape culture; the 2005 single "Stay Fly" remains the highest-charting Memphis rap hit ever. Everyone from A$AP Rocky to the Insane Clown Posse, Freddie Gibbs to British beat producer Zomby owes a creative debt to Juicy J — payable in cash or guest appearances. But Hollywood didn't become his stomping ground until 2006, when Three 6 Mafia won a Best Original Song Oscar: Forty million Americans watched them perform "It's Hard Out Here for a Pimp" onstage in an ersatz trap-house brothel. The next minute, they'd moved to Beverly Hills in the grand tradition of Jed Clampett and Ozzy Osbourne.
"Everyone wanted to be our manager, our publicist, produce a TV show. I sat there and watched my phone bounce… constantly ringing." Juicy J mimics the buzzing by whapping the table with his palm. Then he orders the hand-roasted halibut. "I knew that if we won the Oscar, we could do anything."
It was the late Bush years, and Three 6 Mafia were fish-out-of-water rap stars who wanted more fame and more money. So "doing anything" translated into cameos on Criss Angel celebrity séances and their own MTV reality show. Adventures in Hollyhood lasted only eight episodes — enough time for Juicy J's infamous date with The Hills star "Kristen Calamari" (née Cavallari), and for their assistant to piss on Jennifer Love Hewitt's lawn.
Their music fared worse. Rather than reimagine their get-buck murder music for contemporary tastes, the group grafted on Good Charlotte collaborations and Auto-Tuned lollipop jingles. Columbia demanded a pop hit, and the Triple Six went from crunk to Candy Land. Their unofficial swan song was 2009's "Feel It": Flo Rida supplied guest raps, Sean Kingston sang the hook, and Tiesto dropped the beat. It was something only a Teutonic MDMA casualty could love.
"I felt in my heart that this wasn't our sound, and it proved it when those records didn't blow up," Juicy J says. "I woke up one morning and I said, 'I'm not doing this no more.' It was time for a change. L.A. is nice, but there's sunshine every day. It's not real life — it's a never-ending movie."
After three years of wild mansion parties with 360-degree views in canyons that you always confuse, Juicy J had seen enough. The only absolute rule of Hollywood is that eventually the phone stops ringing. Columbia had shelved Three 6 Mafia's 10th album. The show wasn't renewed, and guest spots on Paris Hilton's My New BFF earned his Oscar no new friends.
And this is where the story should end. There are usually no second acts in rap life, let alone third ones. Once you lose your buzz, you usually drift into some weird shadow existence, playing your greatest hits at one-off dates, doing cameos for cash, and releasing free mixtapes to a dwindling, graying audience. If you're lucky, you get a VH1 show or start acting or host the Grammys. But Juicy J became the exception by going back home.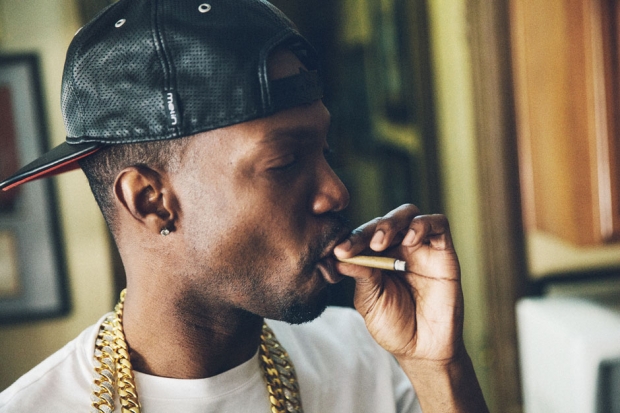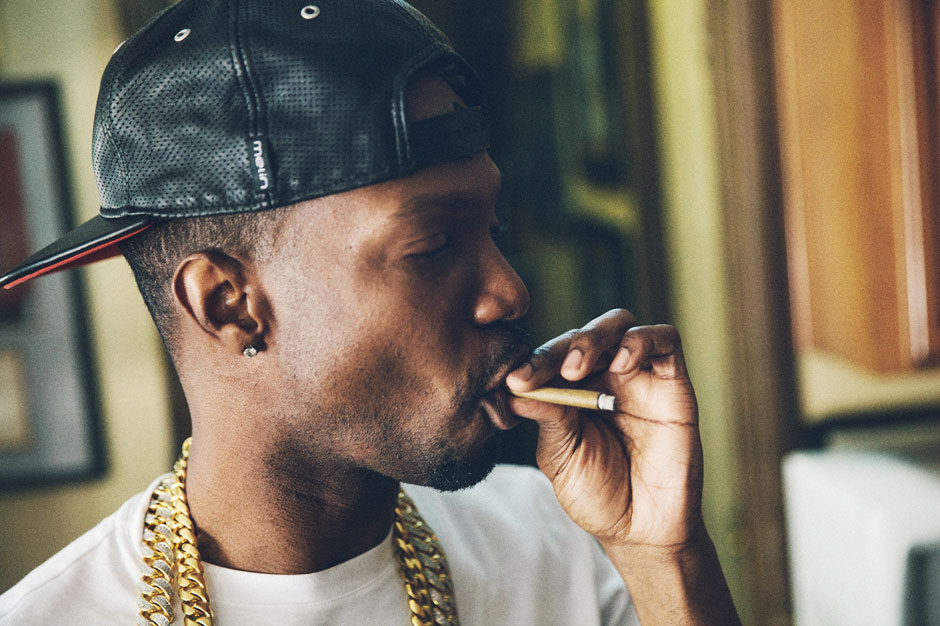 "Memphis was always the inspiration for our music," Juicy J says, picking at his fish and side of Brussels sprouts. "I'd been coming back for a week or two at a time while I was in Hollywood, but this time, I knew I needed to stay indefinitely."
When he speaks about Hollywood, his words are more clipped and direct: It's business. Los Angeles is a bright yellow Louis Vuitton moneybag; Memphis is home. There, sentiments and memories have attached themselves to sounds, intersections, old buildings: the churches where his father preached, the library where his mother worked, rowdy clubs gone to ruin, the childhood home where he taught himself to DJ with a Fisher Price turntable and a loaf-bread twist-tie for the needle. Al Green, Isaac Hayes, and DJ Spanish Fly.
"I went through my old neighborhood in my Rolls Royce, just like I used to when Three 6 Mafia first made it," he says. "I just did the same thing over. I visited old friends from school and tried to get that old vibe back. I ended up staying for a year until one day I woke up, and it had returned."
While he was popping up on Entourage, Lil Wayne and Gucci Mane were popping in the streets. Three 6 Mafia might be the only rappers in the Memphis Music Hall of Fame, but by 2010, Yo Gotti owned the River City. The cult of mixtapes they helped pioneer had returned, but Internet distribution replaced street teams and mom-and-pop stores. Juicy J had recorded plenty of music in L.A., but label politics and inertia kept it on his hard drives.
He recalls a visit from his older brother and frequent collaborator: "Project Pat said, 'I'm-a be real with you. Your music is good, but times is changing. People are listening to something else. There are new artists out there, and they're coming up fast."
What happens next is both incredibly simple and deceptively complicated. The one-sentence summary is that Juicy J recorded daily, formed a street team, studied the mutations of his sound, and connected his '95 tear-da-club-up energy to contemporary Atlanta trap rap. He initially started releasing mixtapes to recapture the Mafia's buzz, in a literal and figurative return to his roots. But "return to his roots" is usually shorthand for a boring, traditionalist album that tries to recapture relevancy via nostalgia. It almost never works.
"I don't live in the past or focus on making new songs sound like my old stuff; it would be stupid, and I don't think anyone would like it," Juicy J says. "I live my whole life like that. If you look back, you get stuck in a year. I've seen rappers and singers get stuck in 2002 or 2005, and they can't get out."
Lunch and three ginger ales have sopped up the last traces of gin in his system. The hangover is at a cease-fire, but the sepia-tinted shades remain permanently fastened. With them on, he could be 28 or 38. The waiter asks if he wants dessert, but Juicy J shakes his head and says that he isn't a sweets guy. For an unrepentant hedonist, he has the pragmatism you'd expect from a librarian's son. The 2011 mixtape that re-ignited his career was called Blue Dream and Lean. But at lunch, he orders lean proteins and green vegetables. The same man who wrote "Slob on My Knob" has a catalogue full of safe-sex messages. He'll "smoke more weed than a hippie," but avoids cocaine and psychedelics.
Most rap legends hide behind their ego and wait for the phone to ring. Juicy J used the Internet to scout producers and rappers raised on the hi-hats, 808s, and sinister use of space that he helped pioneer. He embraced social networking like a dorm-room freshman, smoked fluorescent dispensary sativa, and absorbed the new slang for each strain. He resurrected the '60s adjective "trippy" and sold thousands of "We Trippy Mane" T-shirts. If there's any instance of his invulnerability, it may be this: He basically made "fetch" happen.
Of course, there's no way to underestimate the impact of a Wiz Khalifa co-sign, and the ability to get the best beats from Lex Luger and Mike Will Made It. "I was listening to his mixtapes and thought his flow was sick," Juicy remembers of his initial Wiz hookup. "I hit him up on Twitter to do songs. He DM'd his number and said he'd be in L.A. in a few weeks."
The Taylor Gang founder grew up listening to Three 6 Mafia in his Pittsburgh high school. Juicy J was a big influence on his style. They both love Willie Hutch, the Isley Brothers, and weed so refined you can appraise it with a monocle. The strength of their working relationship ultimately led Khalifa to invite the elder icon to become an A&R and one-third owner of Taylor Gang Records.
"He has such a good ear and always works," Khalifa tells me. "He's always listening to new music and writing his own."
But if that's all it takes to stay relevant, veteran rappers could resurrect themselves with a home studio, a WiFi connection, and a printout of Clear Channel's "urban" radio rotation. Kanye West might be the "nucleus of pop culture," but even if he gave Pusha T an album full of bangers and stocked his closet with $120 shirts, it's unlikely that the former Clipse star could ever exceed his "Grindin'"-era cachet. Look at Busta Rhymes withering on Cash Money, or M.O.P. and Mobb Deep on G-Unit, or Arrested Development on Netflix.
When older artists attempt to keep pace with youth culture, it usually seems as cringe-worthy as your weird, soul-patched uncle waddling through "Harlem Shake" at a wedding. Jay Z rocks "Tom Ford" instead of "popping molly" and comes off like rap's Rupert Murdoch. LL Cool J released "Ratchet," and it becomes an instant excuse for a Twitter auto-da-fé. But somehow, Juicy J confessed his addiction to ratchet pussy, and the Washington Post named it the third-best song of 2012. And it started as a free Sharebeast link released to blogs last May.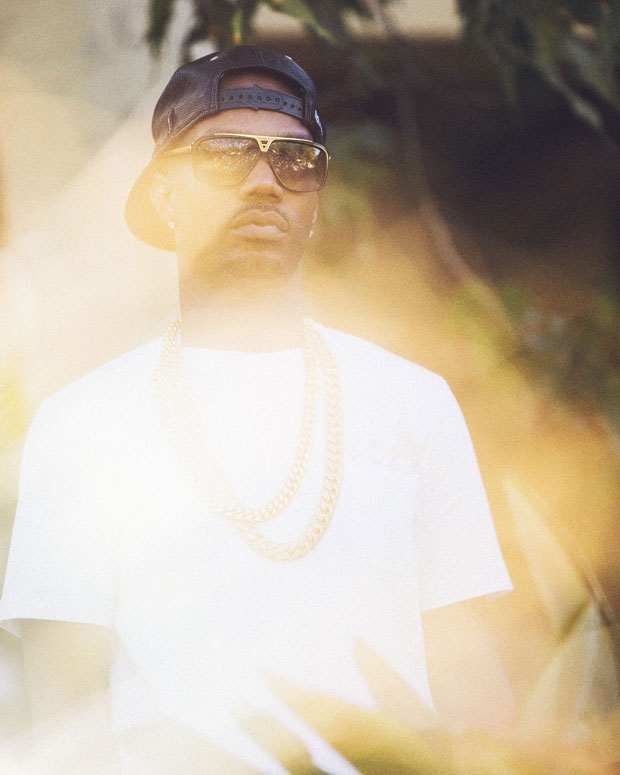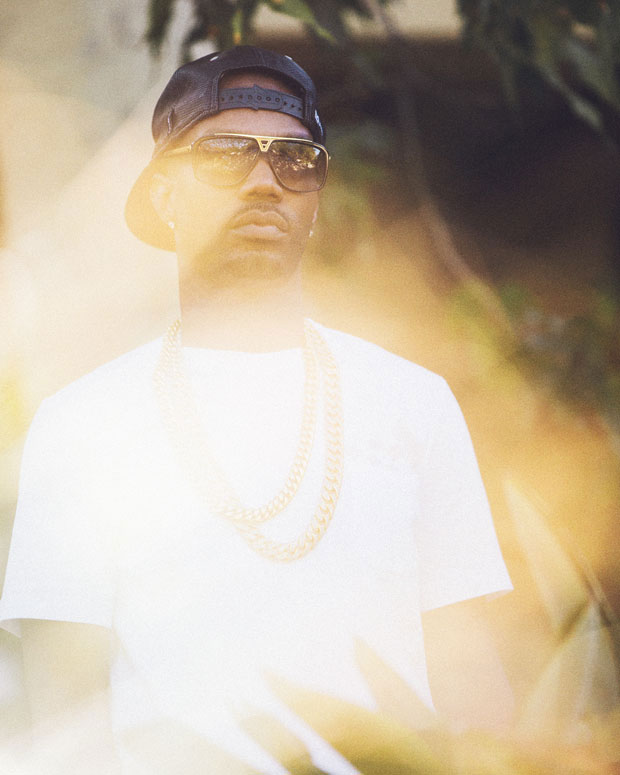 "Good music is good music, whether you're 55 or 25," says Mike Will Made It, the 24-year old producer behind the platinum-selling "Bandz a Make Her Dance." When asked if he listened to Juicy J growing up, he responds, "Hell yeah! I'm from Atlanta." Then he ticks off his favorite Three 6 Mafia singles, and shouts out Gangsta Boo and Project Pat.
"It was the bounce, the snares, the way he made beats — Juicy J is a legend," Will continues, speaking for himself and any of the rapper's other collaborators born during the first Bush administration. This is part of the reason why this reincarnation feels so natural. From A$AP Rocky to Future, Juicy J's DNA is embedded in the sound of commercial rap circa 2013.
"No one is coming with his type of turn-up," Will says. "He's still got bars, and his voice sounds ill. He reinvented himself and got a second wind."
He's super-talented and a great writer," adds Dr. Luke, the pop juggernaut behind multiple No. 1 hits (Katy Petty, Britney Spears, Ke$ha) and co-executive producer of Stay Trippy. "I used to write with him, and he told me back then, 'I'm-a make a song a day. If I do that, I know that one of them is going to be a hit.' He's always learning, studying, and recording music. You can't fake being interested in things."
But there's an element of aleatory chance here that extends beyond catchy hooks, viral social-media instincts, and smart collaborations. Even his now-iconic "ratchet pussy" line from "Bandz a Make Her Dance" was nearly erased before it had the chance to become a meme.
"The song was somewhat of a freestyle — I was gonna cut it because we were just goofing around," Juicy J says. "But my engineer was like, 'Keep it, that shit's hard.'
"Bandz a Make Her Dance" would've almost certainly been a hit without the line. But it's not a world that you'd want to consider. It's Chinatown without "Forget it, Jake." Casablanca without "Of all the gin joints in all the world." Back to the Future without a flux capacitor. The track elevated him from big bro to the soundtrack for bong-ripping Bradford's and Becky's, to national crossover stardom. Somewhere between Charles Bukowski, Andrew W.K., and Luke Wilson in Old School. The dirty old man throwing the party, teaching the youth how to get a stripper's phone number, and waking up the next morning with two girls in his bed.
I keep on trotting out different variations of the same question: How did this all happen? As though if I ask Juicy J the right way, he will remove his shades, raise his eyebrows, and reveal a secret Masonic conspiracy involving Wiz Khalifa, Sony Music Chairman Doug Morris, and a lagoon full of twerking water nymphs. But Juicy J seems most surprised of everyone.
"It's still unbelievable to me," he says. "Some people's expectations be big, but me, I'm just working. Always grindin' my ass off."
No matter whose bed he wakes up in, he claims to dream about new songs. When asked if the partying and late nights have taken a toll, he says that he frequently thinks about retirement. He eventually wants to run a major label. But for now, demand is too high to stop. "What can I say? I'm just a relevant dude. It's just natural. My hunger's still there. I still keep my ear to the streets. I record every song like it's my last. I just love music. I'm blessed." He pays his check with an American Express Gold Card.
The titan of turn-up takes a final sip of ginger ale and stands up to leave. A large black SUV with limo-tints is already waiting to take him to a photo shoot. I take the elevator down to my car, get out, and realize that I left my credit card in the restaurant. So I head back, and while I'm waiting for the waiter to retrieve it, the maître d', a distinguished fiftysomething in formalwear, makes small talk.
"Oh, you were the one dining with Mr. Houston," he says. "The musician, yes? I've never heard any of his music. But the younger people who work here? They all love him."