Azealia Banks and Disclosure have fallen out of love, but like many a jilted masher, neither side can keep quiet about how over each other they are. Azealia Banks' long-gestating debut album, Broke With Expensive Taste, is now planned for a January 2014 release. In June the fast-talking rapper tweeted about an "amazing" recording session she'd just had with Disclosure, the U.K. dance duo behind this year's Essential Settle. Disclosure backed away from the buzz a little bit, telling Dutch broadcaster 3VOOR12 the song didn't exist yet and they'd only met Banks once — later, they clarified on Twitter that the session did take place and they hoped the results "will be in your ears soon." So far, so ho-hum, right?
And yet Banks and Disclosure still keep talking about each other. Sigh. Banks recently told Australia's AU Review she "canned" the prospective collaboration because Disclosure had been "really rude in an interview." She added that she "might leak it" as "an F-side, a fuck-you side." Which, yeah, a song that isn't finished probably shouldn't be an A-side.
Disclosure wound up responding to Banks' dismissal, with member Howard Lawrence telling Australia's Triple J Radio: "We made the beat on the way there in the car, so I don't give a damn if she uses it. Whatever." Fellow Disclosure-r Guy Lawrence added that the duo usually keeps its projects secret to avoid over-hyping it, saying, "So, Disclosure think Azealia Banks is not chill enough." Disclosure are not keen on disclosure.
Is Banks finished? No. She is not finished. She has tweeted a link to Disclosure's Triple J interview, writing, "These guys @disclosure have a major crush on me, they won't let it die." Around the same time, though possibly unrelated, she also tweeted, "THE BITCHES THROW SHADE CAUSE THEY JUST CAN'T TAKE."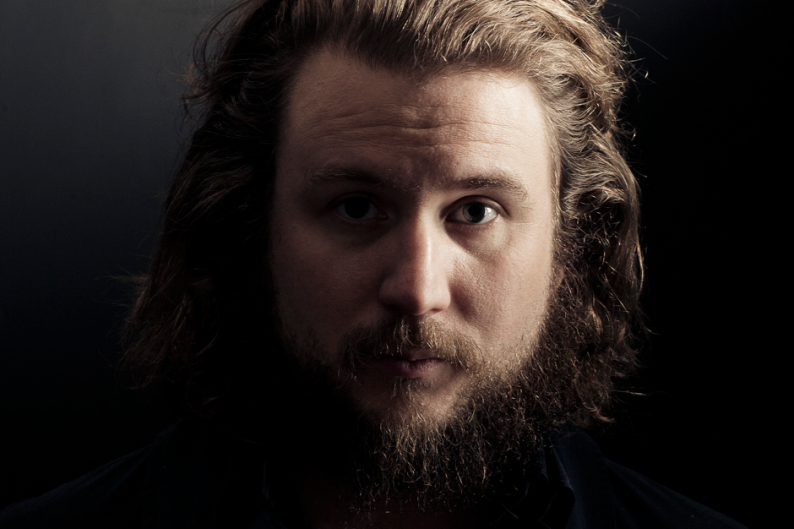 In happier developments, Mercury Prize-nominated Disclosure have shared an unedited, no-talking stream of their full, recent BBC Essential Mix, which you can hear below. Meanwhile, Banks lends a verse to "Blown Away," a dance track by Akhet, a Spanish DJ. That's below, as well. And so, because it's appropriate, is Disclosure's "White Noise" video.
With apologies to our second-grade class: "Azealia Banks loves Disclosure!" "Disclosure loves Azealia Banks!" With apologies to our second-grade teacher: "Nobody loves anybody!"
Disclosure BBC Essential Mix track list:
1. Onra – "Intro"
2. Slum Village – "Players"
3. Gang Starr – "Put Up or Shut Up"
4. Jaylib – "React" (feat. Quasimoto)
5. Q-Tip – "Let's Ride"
6. Vic Mensa – "Orange Soda"
7. Moodymann – "U Ranaway"
8. Linkwood – "Secret Value"
9. Mike Huckaby – "Melodies From The Jazz Republic / I Get Deeper (Acapella)"
10. J.A.W.S. – "Lxury"
11. Trankilou – "Bill Collector"
12. T. Williams – "Three Letters"
13. Bassjackers & Apster – "Klambu"
14. Dusky – "Sunsets & Dolphins"
15. Midland – "Archive"
16. Mark Henning – "Trojan"
17. Ten Walls – "Gotham"
18. Disclosure – "When a Fire Starts To Burn"
19. Rachel Row – "Follow the Step (Breach Hood Remix)"
20. New York Transit Authority – "95′"
21. Soul Purpose – "Sublim3"
22. Friend Within – "The Scene"
23. Paul Woolford – "Untitled"
24. Hannah Wants – "Teardrop on the Fire"
25. GoldFfinch – "Once You Wrap"
26. Adonis & Charles B – "Lack of Love"
27. Native Soul – "A New Day (Spencer Parker's A Gun For Hire Remix)" (feat. Trey Washington)
28. Eddie Niguel – "Absolute"
29. Omar – "Feeling You (Henrik Schwarz Remix)"
30. Hauswerks – "Puppet Factory"
31. Disclosure – "Latch (Maddslinky Remix") (feat. Sam Smith)
32. George Fitzgerald – "Every Inch (Deetron Remix)"
33. Dornick – "Something About You"
//www.youtube.com/embed/bkk2H3Ztrfk?feature=player_embedded