A gem from the late Jason Molina's back-catalog will soon see the light once again. On August 27, Misra Records will re-release Hello Future Tinglies, the 1991 album from Spineriders, a Lorian, Ohio punk band that featured Molina on bass and back-up vocals.
"Our aim in unearthing Hello Future Tinglies is to provide an invaluable window into the life, circumstances and experiences of a young Northeast Ohio native whose extraordinary gift would grow, take form and awaken the world in innumerable ways," the label explains. The upcoming reissue will only be available on cassette and pressing will be limited to just 300 copies — "an effort to stay true to the times," according to Misra. These times? Or those times?
Pre-orders are currently available through Misra's online store. All proceeds will benefit the Musicians Emergency Medical Association, a non-profit organization that aims to "stabilize and improve the quality of life of people in the entertainment industry" by providing health care aid. Aquabear Legion, an artist collective based in Athens, Ohio, is also helping with the release effort. For a quick preview of Hello Future Tinglies, stream the spindly "Instrumental 2" below.
Todd Jacobs, guitarist for Spineriders and founding member of Molina's Songs: Ohia project, has set up an online memorial via an official Spineriders website. The old band's drummer Carl Raponi, meanwhile, has produced a limited run of 40 Jason Molina screen-prints which are also available through Misra Records.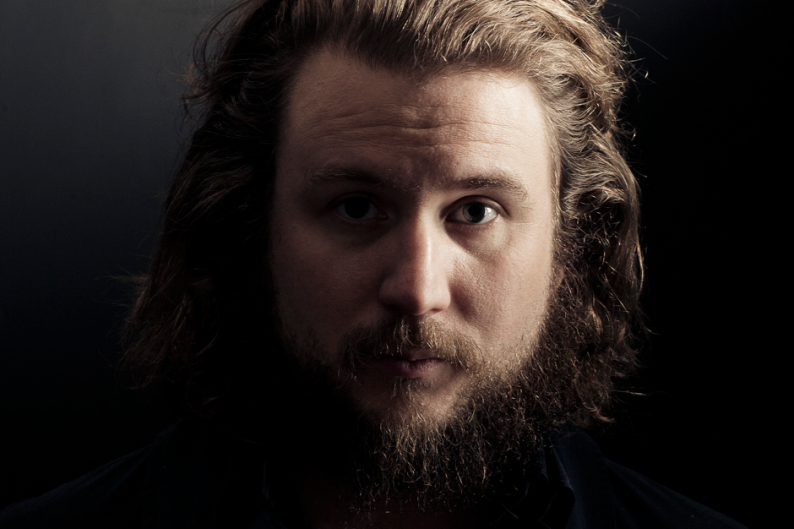 Molina died in March of natural causes. He was 39 years old. Since his tragic passing, fans have had the small comfort of a series of Songs: Ohia reissues and a tribute album titled Weary Engine Blues featuring Mark Kozelek, Will Oldham, Phil Elverum, and Scout Niblett. Band of Horses also honored the Magnolia Electric Co. mastermind on Jimmy Kimmel Live! with a cover of "I've Been Riding With the Ghost."
Hello Future Tinglies track list:
Side A:
1. "Intro"
2. "Hello Future Tinglies"
3. "Instrumental 2"
4. "Thunder Junkie"
5. "Instrumental 8"
6. "Acid Man"
7. "Instrumental 3"
Side B:
8. "Instrumental 7"
9. "Stupid"
10. "Instrumental 5"
11. "Moon Syrup"
12. "Instrumental 1"