Jason Molina, the singer-songwriter who recorded as Songs: Ohia and Magnolia Electric Co. as well as under his own name, has died. According to a statement issued by Secret Canadian, Molina passed away on Saturday night, March 16, due to natural causes. He was 39.
"Jason is the cornerstone of Secretly Canadian," the label says. "Without him there would be no us — plain and simple. His singular, stirring body of work is the foundation upon which all else has been constructed."
Originally based in Ohio, Molina first used the Songs: Ohia name on a mid-'90s single for like-minded Americana mystic Will Oldham's Drag City imprint, Palace Records. He went on to build up a prolific and impressive discography, releasing more than a dozen albums from 1997 through 2009, mostly via Secretly Canadian, under his various project names. His final release before his death was last year's Autumn Bird Songs, a 10-inch vinyl mini-album out on Graveface; scroll down to hear the stark, stirring "Heart My Heart."
Molina had been struggling for years with alcoholism. After releasing a collaborative album with Centro-matic and South San Gabriel frontman Will Johnson in 2009, Molina canceled their planned shows together. Then, in September 2011, Secretly Canadian revealed Molina had spent the last two years "in and out of rehab facilities and hospitals in England, Chicago, Indianapolis, and New Orleans." He had no health insurance, so the label asked friends and listeners to support him via a PayPal medical fund.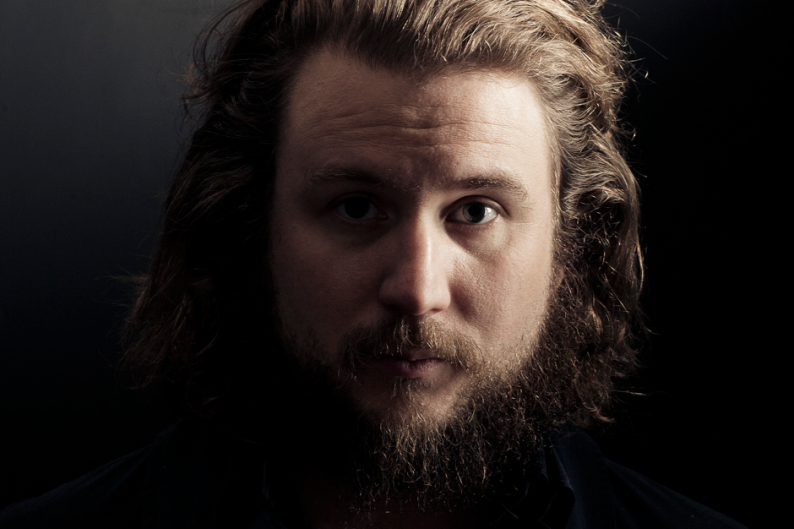 For a start with Molina's music, check out SPIN's review of Magnolia Electric Co.'s 2007 box set Sojourner, which David Marchese praised for its "sturdy, dignified strengths."
Read Secretly Canadian's full statement below.
We are deeply saddened to announce that Jason Andrew Molina passed away in his home in Indianapolis this past Saturday, March 16th of natural causes at age 39. Jason was a world class musician, songwriter & recording artist. He was also a beloved friend. He first caught international attention in 1996 when he began releasing albums under the name Songs: Ohia. In 2003 he started the band Magnolia Electric Co. Between those two bands he released over a dozen critically-acclaimed albums and — starting in 1997 — he toured the world every year until he had to stop in 2009 to deal with severe alcoholism. Jason was incredibly humbled by his fans' support through the years and said that the two most important words he could ever say are "Thank you."
This is especially hard for us to share. Jason is the cornerstone of Secretly Canadian. Without him there would be no us — plain and simple. His singular, stirring body of work is the foundation upon which all else has been constructed. After hearing and falling in love with the mysterious voice on his debut single "Soul" in early 1996, we approached him about releasing a single on our newly formed label. For some reason he said yes. We drove from Indiana to New York to meet him in person, and he handed us what would become the first of many JMo master tapes. And with the Songs: Ohia One Pronunciation of Glory 7″ we were given a voice as a label. The subsequent self-titled debut was often referred to by fans as The Black Album. Each Songs: Ohia album to follow proved a new, haunting thesis statement from a prodigal songwriter whose voice and soul burned far beyond that of the average twenty-something. There was organ-laced, sepia-toned econimica (1998's Impala) and charred-hearted, free form balladry (1999's Axxess and Ace). There were the dark glacial make-out epics of 2000's The Lioness and the jungle incantations of 2000's Ghost Tropic. There was the career-defining agnostic's gospel of 2002's Didn't It Rain, an album about setting roots that also seemed to offer solace to a world that had recently seen its bar on terror raised. It was followed in 2003 by a thrilling about-face, the instant classic Magnolia Electric Co., which took Jason's songwriting to '70s classic rock heights. The move was such a powerful moment for Molina that Magnolia Electric Co. became the new moniker under which he would perform until 2009. With Magnolia Electric Co., Jason found a brotherhood in his bandmates, with whom he built an incredible live experience and made a truly classic album in Josephine (2009).
We're going to miss Jason. He was generous. He was a one of a kind. And he had a voice unlike any other.
Fans can contribute to Jason's medical fund as a memorial gift by sending money via PayPal.
In a May 5, 2012, blog post from Indianapolis, Molina expressed gratitude for his fans' support and said he would keep working to recover. Read the full text below.
a note from jason
Dear friends and family.
It has been a long hospital year. You all have done so much and given so much to further my cause on this planet that I feel compelled to give you a little note. The response towards my medical fund and other support has been better than I could have ever imagined. I spent my time on the farm which was more like the opposite of a tour of duty, but it was good in its way. I have been moved around quite a bit too, Chicago, England, Indiana, West Virginia and back and forth to each. For the time being I am doing well, still in recovery and still in treatment until probably the summer does its thing. I've been writing a lot of music and eagerly anticipate the new 10" with Will Schaff's book, word is that end of May we might finally get them. It is slow going, but it is going. I did write about 500 letters to many of you who sent me good wishes and more, oddly the facility I was in decided to keep them all instead of sending them. I'll start re-collecting post box information when I am in a place for any length of time. Treatment is good, getting to deal with a lot of things that even the music didn't want to. I have not given up because you, my friends have not given up on me. I do still need your support however that takes shape, good vibes are worth more than you might think. Finally, there are actually some musical projects on the distant radar screen, but for those who understand, I am taking this in much smaller steps than I'm used to. Keep the lamps trimmed and burning!
JM
5 May 2012
Indianapolis