Depeche Mode will release their 13th album on March 26. SPIN had a chance to preview Delta Machine in February and found disco-death creepers and bitter ballads galore. We've also seen the otherworldly video for first single "Heaven," plus an impassioned session version for NPR, so we were a little surprised to learn that the most exciting moment of the band's new South By Southwest interview came from an audience member.
As Billboard reports, an audience member stole the show during the Q&A portion of the Wednesday event: "I'm Jackie from Boston, and I have no question just a statement. I'm a woman of a certain age, and when friends heard I was coming to this panel, they asked me to say this. Thank you very, very much for the wicked healthy sex life that you helped with when we were coming up in the '90s. A lot of people have boned to Depeche Mode."
Shortly after that, Dave Gahan was asked about maintaining his trademark rock swagger 30 years into a career leading the New Wave band. He admitted that he's still a "ball of anxiety" before most shows, according to the Hollywood Reporter, but that changes when he gets onstage, perhaps thanks to the support of fans like Jackie from Boston: "I feel comfortable out there. I always said, 'I'm an overpaid stripper.'"
The first half of the standing-room-only chat was moderated by KCRW music director Jason Bentley, who recalled running into Gahan at Los Angeles' Sunset Marquis hotel in 1995, a year before the singer overdosed on heroin and nearly died at the same location. The DJ recalled that Gahan was "in a very bad place," and Gahan agreed: "It was quite a whirlwind up until that point. Everything in my life."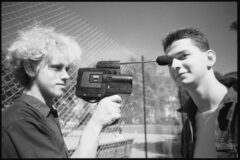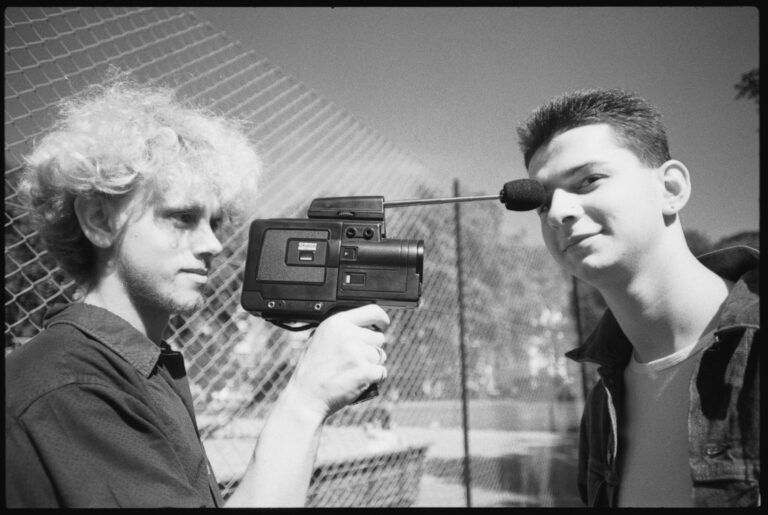 He continued: "Getting better was an obvious means to an end. [It came with] a lot of help and friends and people who support you. It's slow and you've got to want to change. I have very little memory, fortunately, of some of those experiences, and the last 15 years in my life has progressively gotten better. I feel like I participate in it in a different way. I love the challenge that goes with working on being a dad and a husband."
"And you've still got your hair," joked Martin Gore. For the record, they all do.