In August, a bus carrying Georgian alt-metal band Baroness and their crew plummeted from a viaduct near Bath, England. While everyone survived, injuries were numerous and severe. The band has put on a positive face since, giving brief updates along the way until today's heartbreakingly poignant and vivid letter from singer-guitarist John Baizley, whose stapled-up arm appears in the photo above.
"I looked into a cold, unreflective mirror," he writes toward the letter's close. "It was the dark, silent, dispassionate logic of the end. I realized in that moment that life can be seen as a light switch: 'on' or 'off.' When the moment passed and I heard the screaming, felt the pain, and tasted my own blood, I was overcome with joy. I was ecstatic to be back amidst all that chaos and horror because it was alive and real."
Despite the horrific event, Baizley vows that the band will return to touring and reschedule the shows they were forced to cancel once they're fully recovered. Or, as Baizley puts it, "Baroness doesn't stop because we got hurt on the way to work." He says the accident has only made him "more resolute and passionate about our music than ever." He implies the others feel the same.
In the 1,870-word update posted to the Baroness site, Baizley explains that the crash happened as a result of brake failure, and that the driver forced the bus into a guardrail with hopes of slowing the runaway vehicle. He'd also been riding up front, and therefore not only received the worst of it, but had a front-row seat to the terrifying spectacle. He gives a harrowing play-by-play: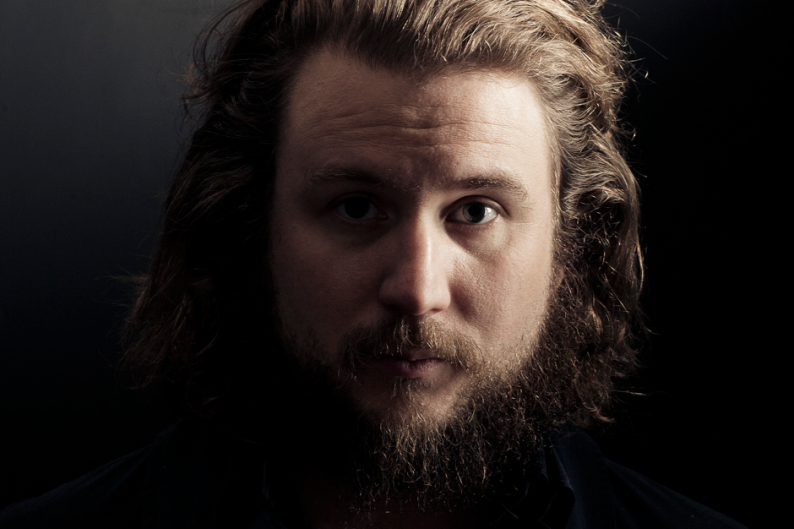 "The guard rail and the 20 or 30 trees we ploughed through snapped like matchsticks as we went fully airborne and fell down more than 30 feet off of a viaduct to the ground below … There was nothing anyone on the bus could have done during our descent to avoid the crash, and no one, the local residents, the police or any of us can believe we survived the impact.
"While we were airborne my eyes met with our driver's. I knew then that we each shared the same look on our face; and I won't soon forget it. We had spent enough time in the air to appreciate, make peace with and accept a fate we thought inevitable, and we looked at one another with a horribly silent 'goodbye' in our eyes."
What follows isn't for the faint of heart. After revealing that "there was blood, glass and diesel fuel everywhere," Baizley, who also broke a leg, outlines the injuries to his arm:
"My left arm was crushed beyond belief, broken in the middle of the bone in my upper arm (humerus), and hanging 90 degrees backwards, with many spurs of bone poking through muscles and sinew at the surface of my skin. The bone was shattered into seven free-floating pieces, and my wrist and hand were swinging behind my back, spasming freely. Instinctively, I reached behind my back, grabbed my wrist and re-broke my arm forwards, hugging it to my chest, where it remained for the next three hours until it was cast in plaster."
It took two large titanium plates, 20 screws, a foot-and-a-half of wire and almost 50 staples to put the arm back together. While the others were released after a few days, he stayed in a Bath hospital for two weeks, then had to stay in a nearby apartment for another three weeks until he received the doctor's okay to fly. Still, Baizley says he can play guitar.
"While I cannot lift a glass of water to my lips to drink with my left arm and hand, I am still able to play music with it. I picked up a guitar and played the day after I returned. Not without pain (for the time being), but the hand still acts out the creative impulses I give it."
Baizley has several weeks of physical therapy ahead of him, but he has returned home. He ends his letter with this final thought: "I finally glimpsed the relative importance of all things. The support of our fans, our friends and our families has real meaning to me now. I say that now honestly, without false humility. Thank you. Everyone. Till the wheels fall off …"
Read the entire piece and see photos from the band's recovery on the Baroness site.